Update: Registration for free trial classes is closed and will reopen at the advise of Smarter Robotics. For those who have already signed up, please wait for our email. Thank you.
Yesterday, I chanced upon a clothes folding machine video on Facebook. I've seen it before, but I think that it was re-released because of the current Marie Kondo craze on Netflix when almost all wives are trying to get their homes in order.
Or have you seen Sophia, the speaking robot? She's a little creepy, but such a wonder to listen to, isn't she?
This is the direction the world is taking. It doesn't matter if you're in a first world country or in the third world. Technology is advancing and it's good because it's being used the way it supposed to be used – as solutions to our daily lives.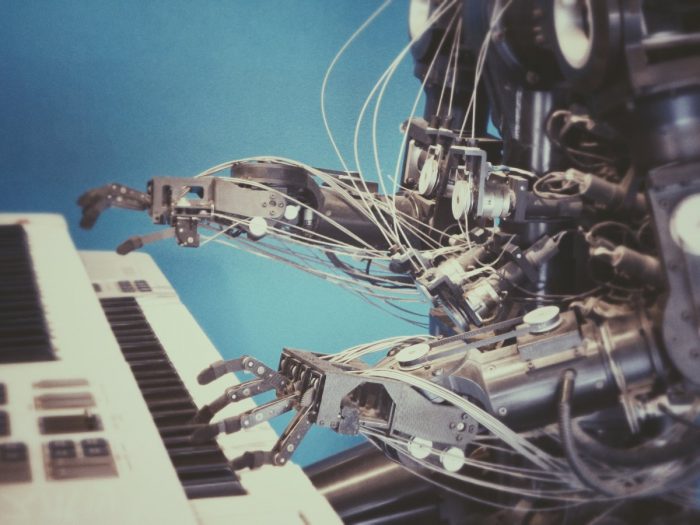 Isn't that what the web was originally intended for? We need to educate our kids in how to properly utilise these tools to benefit themselves and the people around them.
I remember writing an article for my web company before about the Hour of Code and how it has urged me to do it with my kids, and the principle is the same, I think, in getting educated on Artificial Intelligence and Humanoid Robotics.
It's really more than just learning the technical side when we let our children learn robotics, engineering and programming; it's giving our children the proper tools to learn to create, to think, to be problem-solvers.
To be innovators, more than just spectators.
Anyway, the beginning of the year brings an answer to one of my kids' prayers and more. A free robotics class!
Sign up for Smarter Robotics
We received an invitation from Smarter Robotics for my kids to a two-hour trial class at their school in EDSA Shangri la.
The best part is that we get to share this blessing with Fully Housewifed readers!
Smarter Robotics pioneers in Artificial Intelligence and Humanoid Robotics Education here in the Philippines. They offer classes in different levels – Novice, Advanced, AI Robotics Program and Applied Engineering programs for kids as young as 5 years old to higher grade levels.
"Novice Level are designed for beginners which can be taught in pre-school to grade school preferably ages 6 – 9. In this program, students will be able to understand servomotors and the fundamentals of control systems to enable robots to perform a variety of human-like tasks and activities.

Advanced Level are designed for intermediate students in grade school who are 9 years old to 12 years old or for those who went through the Novice Level. In this program, students will be able to learn coding logic and the operation of sensors to enable robots to sense and measure distance, detect movements and avoid obstacles.

Smarter Robotics Robocoaches whom are the partners in training, are composed of IT industry practitioners that has a deep knowledge in Artificial Intelligence and its subsets as well as in Electronics and Engineering." (PRESS RELEASE)
How to sign up for FREE Trial Classes:
These trial classes will be held every Saturday this January, at 11 AM and 1 PM.
Each class will accommodate 5 kids at a time, or even 10, if they group in two's and share a kit.
If you want to join a class, please click the link and sign up with your details, and we'll get back to you on your kids' schedule very soon.
Click this Smarter Robotics Sign up sheet
Rest assured that your details will be kept confidential and will not be distributed to the public.
To learn more about Smarter Robotics, you may visit their Facebook page.
I hope to meet you and your kids at Smarter Robotics very soon. A Happy New Year to all!