Blogapalooza 2014 is happening this September (and I am going!)
I first had my taste of blogging when Multiply became a hit among internet users around 2004(?) Okay, I'm not really sure because I was a bit behind in blogging and networking during those years. I had a Friendster account but I forgot my password in a matter of two weeks.
Anyway, Multiply shut down and took all my pictures with it.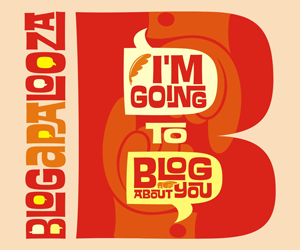 Eventually, I put up my first blog, Raising a King, via Vox but Vox was taken down too, maybe because it wasn't doing as well as Blogspot and WordPress.
So I signed up for a Blogspot account, then eventually took the time to sit down and learn how to set up a WordPress blog.
Not too active until 2013
I did try to maintain my WordPress blog for a while but it was only last year that I decided to take it a bit more seriously. I connected with other bloggers and became fairly active in the blogosphere.
I can honestly say that as a blogger, 2014 was my turning point. Through Mommy Bloggers Philippines, my wish to try out and review products, venues, food, entertainment and services became a reality.
Not that I haven't been doing it already, it's just that, doors opened wider for me as a blogger when I got connected to fellow mom bloggers and I joined the community. There were more opportunities for me to try out exciting new stuff.
My favorite blogging activity to date is the Porksavor cooking challenge where I had the chance to don an apron and pretend to be kitchen diva.
It has really been so much fun. Blogging has become my outlet and my means of recreation. Being a full time, hands-on mom while being a work-at-home mom isn't easy, blogging has helped in keeping me sane.
Wanting to Blogapalooza
I first learned about Blogapalooza last year when I happened to come across a blog on it. All I knew then was that it was a really big blogging event and that it's a chance to meet fellow bloggers.
But I learned that it wasn't just about meeting and greeting. Blogapalooza is an event that brings together brands and bloggers.
If you haven't noticed yet, all business roads now lead to the web and the blogging industry has become a very effective online marketing tool for many companies. The meeting of brands and bloggers presents a huge opportunity for collaboration.
And who am I kidding? Of course, I'm looking forward to the freebies! It's also great way to meet more experienced bloggers and receive helpful tips from them.
On the part of companies and advertisers, working with bloggers can be useful for gathering valuable feedback on their products and and in spreading the word about them.
It's become a very important event for bloggers that I knew I just had to sign up for the next one.
And I did.
And I'm extremely excited when I got a confirmation email and I saw my blog URL in the list of bloggers that RSVPd.

Registration is still open, so if you are a blogger and you want to see the hottest products and services that you can blog about, or collaborate with brands and other bloggers, come and join us.
If you're an entrepreneur and you want to know more about the event and what it can do for you, drop in Blogapalooza's official website.

I'm so looking forward to meeting the people I've been interacting with online in person. So if you're going, don't be a stranger, okay?