Online Marketing for Success Workshop with Jimmy Cassells
It's not everyday that you sign up for a workshop and come home with exactly the learning you hoped to get from it; but that's what I got when I attended Spiralytics' and Make it blissful's Online Marketing for Success workshop at Slate Creative Studio in Boni avenue, Mandaluyong.
I have attended a couple of online marketing workshops last year – one was pricey and the other was free of charge, and they served their purpose at that time. But with Sites Made Simple, a new app released in the market by my company and a more streamlined content marketing strategy, I desperately needed to learn how to use certain tools to leverage our marketing.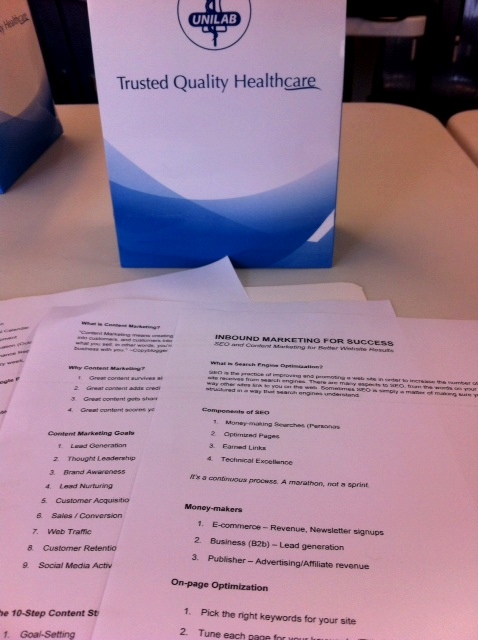 Afraid of numbers!
I have a confession to make.
I'm terrified of anything that require numbers. I'm terrified of graphs and reporting in figures.
It's just one of those things caused by a traumatic experience in my childhood with an impatient third grade Math instructor. It's a long story, really, and nothing that merits details.
I like Math and when I'm alone, Math and I are okay. But whenever I'm required to report them, I get rattled.  I know I have to get over it because, unfortunately, graphs and figures are integral in my line of work.
I was able to get away with not having to discuss numbers with my boss for almost a year, but I know I can't evade it any longer. I either have to brave it or ……actually, I have no other option.
Understanding SEO
I know a lot of SEO tricks. I learned some of them from my previous job and I'm quick to pick up from other marketers simply by observing what they do or by asking questions, but it's in my nature to want to dig deeper and understand the science behind it.
It's one thing to apply the tricks on a personal blog post and another to make small but crucial decisions in marketing tasks. I can't always be bugging my boss for every little thing, eventually, I will have to learn to do things on my own and be trusted to make the right decisions with them.
Spiralytics

My need was specific so I was delighted to find out that Spiralytics' CEO, Jimmy Cassells was going to be heading the discussions. He was joined by the company's Content Marketing manager, Rhiza Sanchez-Oyos.
Jimmy Cassells explained to us what SEO is, how search engines work, and how Google's algorithm has changed through the years.
He gave us a list of tools that we can use and showed us how to use them and what each tool is best for. He taught us how to read insights on Google Analytics, when and how to use MOZ pro and Google Keyword ad planner, and make documentations.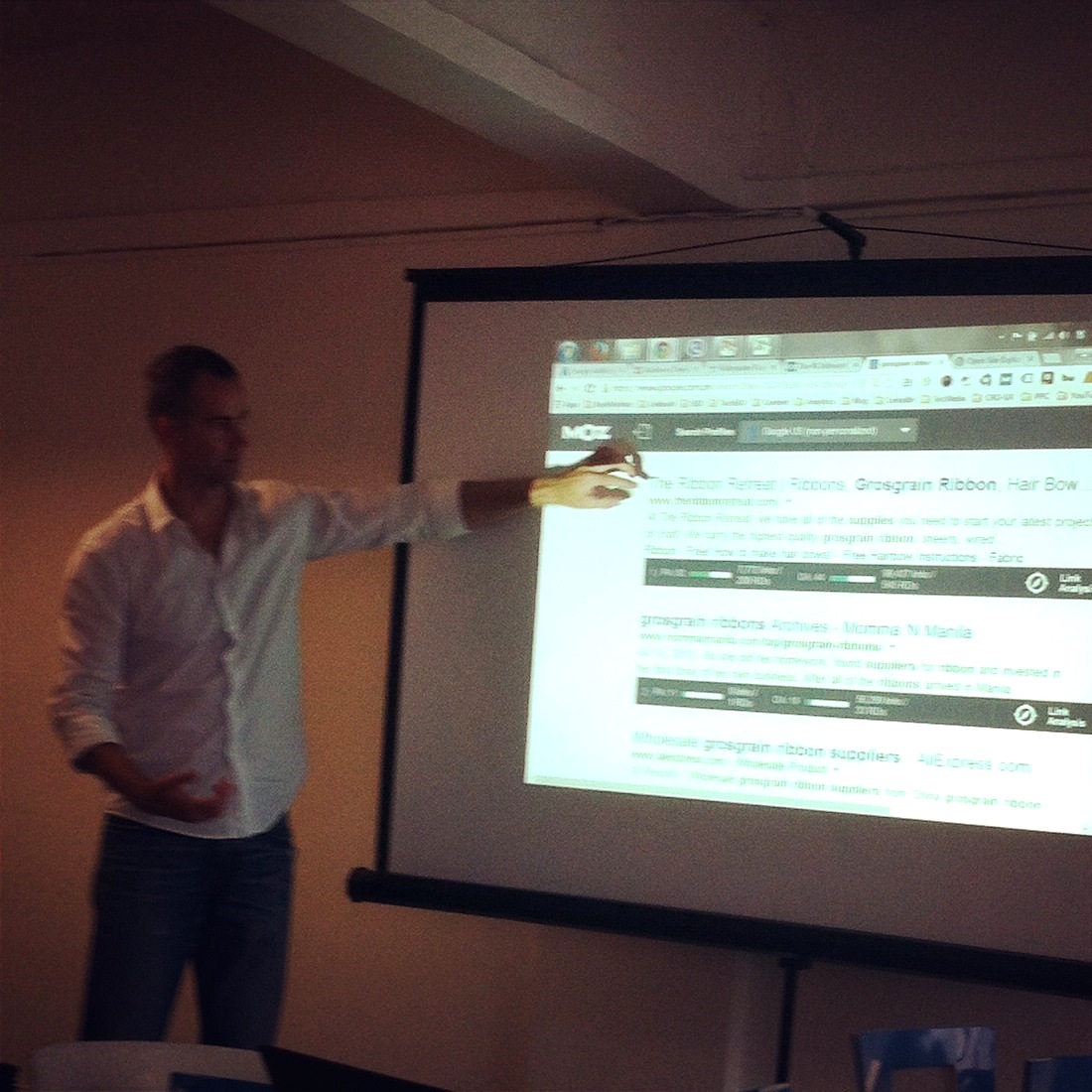 He also referred to a few case studies so we can better understand how to apply what we were learning.
He made SEO work sound so exciting that a couple of workshop participants joked that they're considering dropping their current positions and find work doing SEO instead, haha!
Appreciating what I do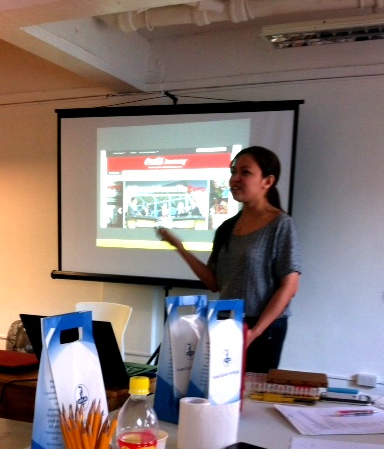 Rhiza Sanchez-Oyos, on the other hand, made me fall in love all over again with my work. Really.
Content Marketing is largely what I do but lately, I've been feeling lost in it.
It's like Jane Foster throwing her keys into the portal to a different dimension, unsure of where they went and if you'll ever get them back at all.
Again, it's just in my nature to know why I do things and vague just won't cut it. I need specific information and Rhiza was able to articulate it well and put tasks in the right perspective.
She also reiterated that Content Marketers need to get down and do the dirty work – learn the tools, use Analytics, research the right search words, read graphs, experiment on content, and everything else.
Whatever it takes to get the job done – for the long term, which is basically what Jimmy Cassells pointed out on SEO.
There are plenty of SEO companies out there who will promise to make you rank #1 overnight, he says, but eventually, the tricks will wear off and you'll find out that the tricks cost your company more than they helped you.
WordPress Workshop next!
Make it blissful's Martine De Luna mentioned that she and Jimmy agrees that a WordPress Workshop was in order.
So the super duo of Marge Aberasturi (The Happy WAHM) and Jennyfer Ang Tan (The Techie Mom), who came and sat through the workshop, tentatively scheduled another one of their much-anticipated WordPress Workshops on September 13.
The WordPress Workshop is for anyone who wants to know how to use WordPress for blogs or websites, or for those who have been using it already but want to know more on what you can do with it, the different plugins to put in or how to navigate around it.
For more details about the workshop such as time, venue and registration fee, you may send Marge a Private Message on The Happy WAHM on Facebook.
Oh, let's not forget the food!
The workshop fee was Php 1,500, and that already included the hand-outs and the food which was sponsored by Hungry Juan.

We also received a gift pack from Unilab who also sponsored the workshop.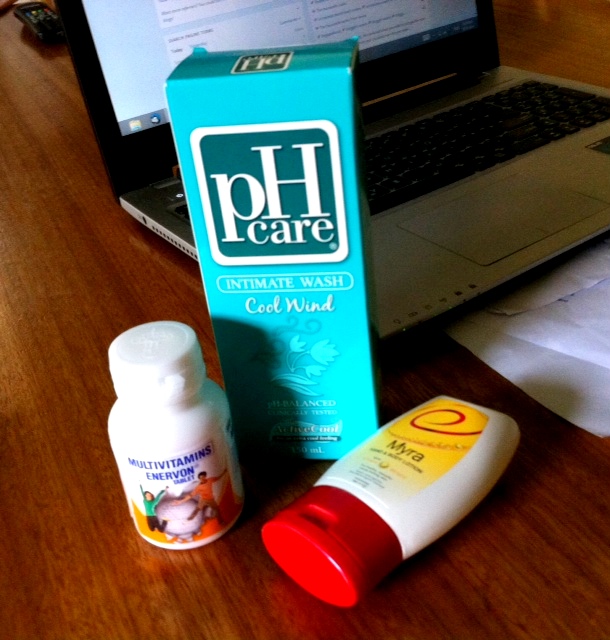 Fantastic workshop that it was
At the moment, I've been practicing with the tools we were taught to use and so far, I've figured out some things that I need to discuss with my boss.
I'm so pumped that I blogged about some of what I learned in our company's collaboration site. I can't wait to tell my boss the rest of it when he finds time to video chat with me next week.
If the organisers announce a re-run of this workshop, I recommend bloggers, online entrepreneurs and marketers to register for it. It was really a fantastic workshop and a learning worth investing in.
As I always say, everyday is a good day to learn something new.