Easy Recipes: Spicy tuyo pasta
Do you like spicy food? I do. I think it's obvious because I'm featuring Spicy Tuyo Pasta in this blog.
I don't know why I love spicy, I just do. I always try to include red chili in all my sauces, and before I had children, I would always cook spicy Sinigang.
I use a lot of hot sauce on my pizza and I don't use regular catsup. I preferred Maggi Chili sauce, which disappeared from the supermarket shelves for reasons unknown to spicy-loving humanity! I found a good enough substitute in Silver Swan's extra spicy chili sauce, but I sure do hope that my favorite brand of chili sauce would make a comeback.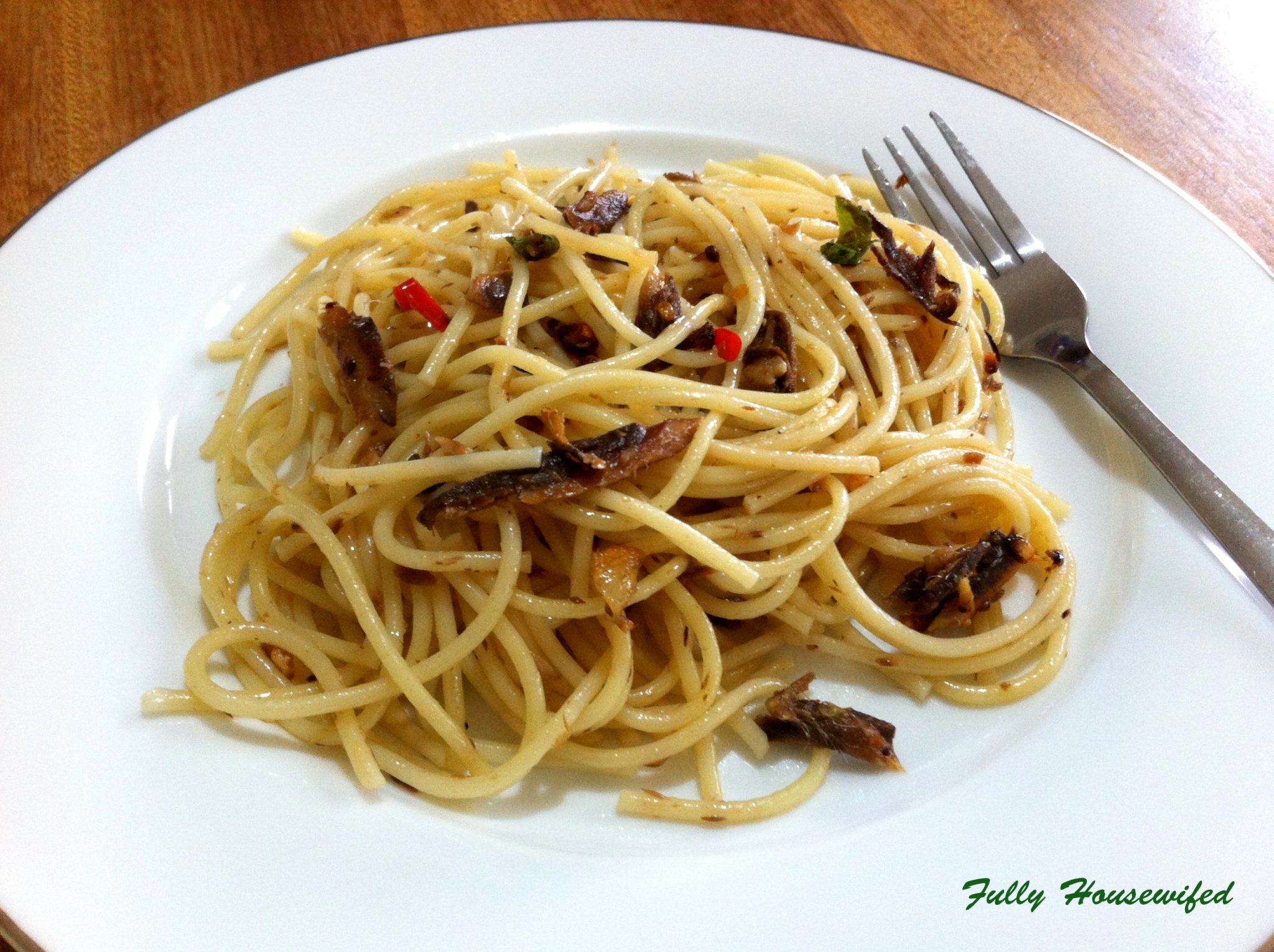 One of my friends, Donna, posted a picture of her spicy pasta dish on Facebook weeks ago and it looked so good, I immediately messaged her to ask for the recipe.
Just like most of the recipes I've shared here, this one is pretty much easy to make. Just a warning: If you're following this recipe to a tee, it will be too spicy for children. 
Here's what you will need:
Ingredients:
350 grams Spaghetti pasta
2 bulbs of garlic, chopped
6-8 pieces of green chili
2 jars of Bebeng's Kitchen Gourmet tuyo
Olive oil
How to cook:
1. Cook pasta as instructed on the package, set aside.
2. Heat pan in low fire before pouring in a generous amount of olive oil. Don't wait too long before doing the next step!
3. Put in the chopped garlic and the green chili. Keep stirring until the garlic is moderately brown.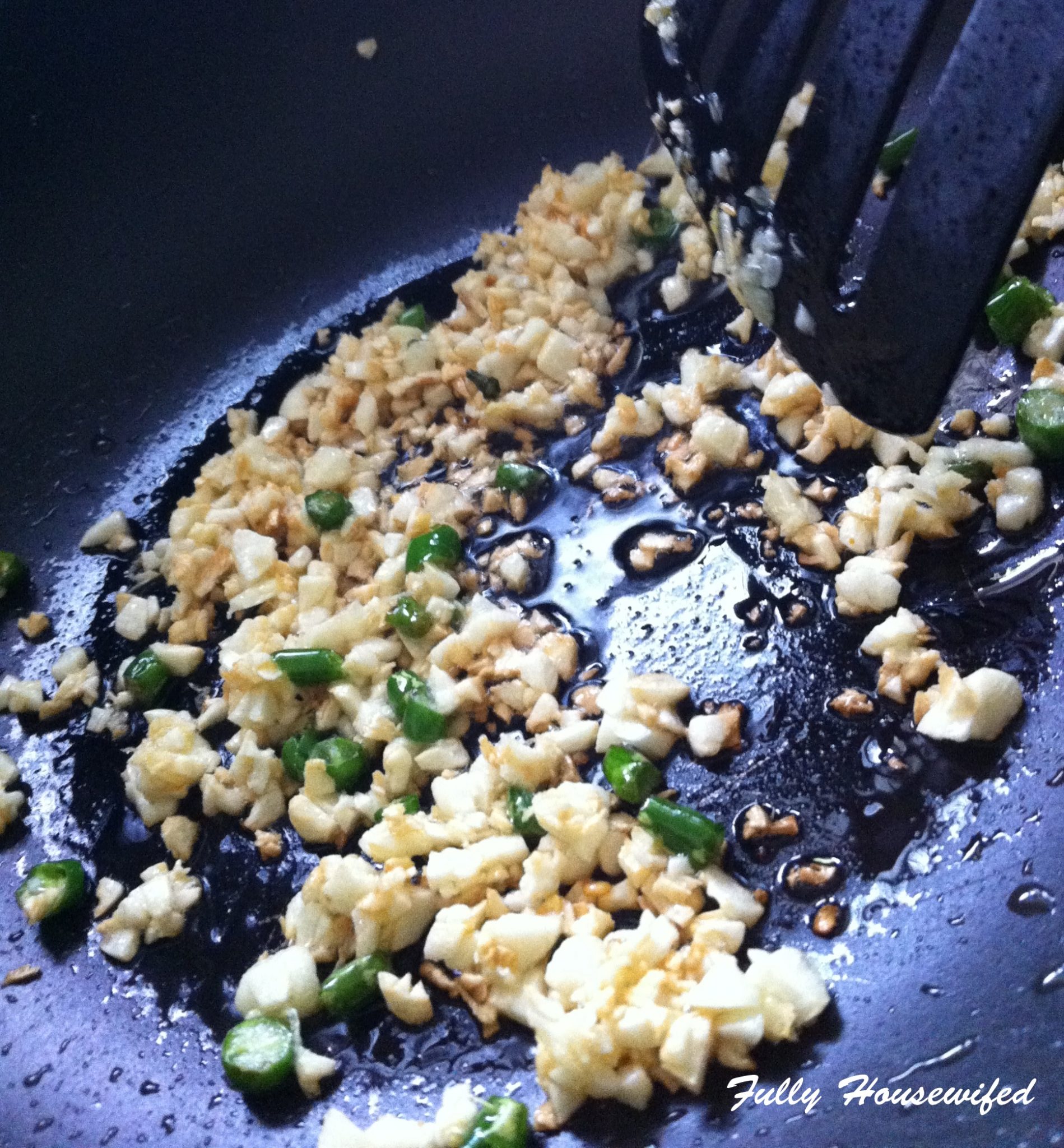 4. Mix in Bebeng's Kitchen Gourmet tuyo. Do not include the liquid content.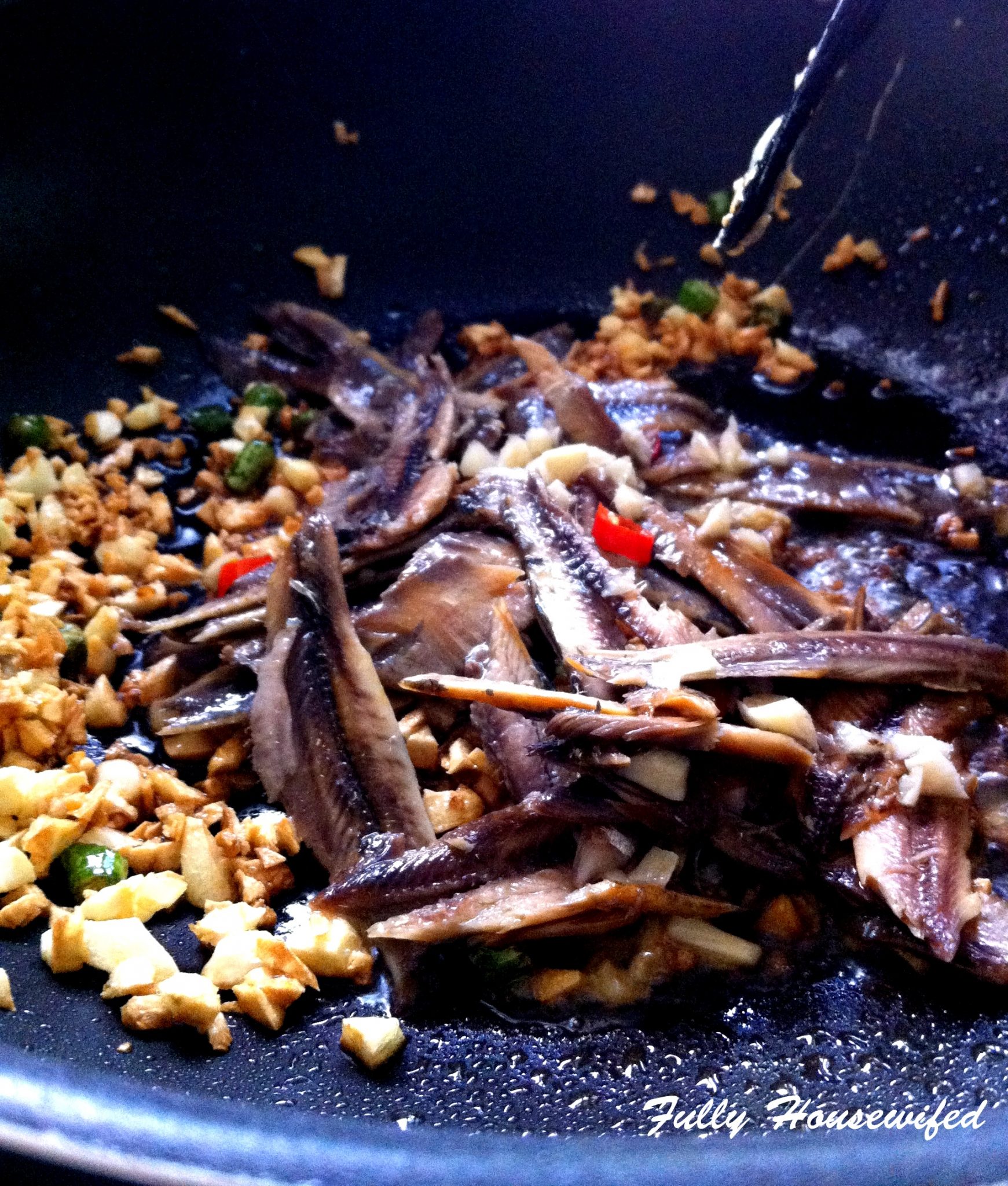 5. Mix constantly. It is better that the fish is broken down into tinier pieces.
6. Mix in the pasta.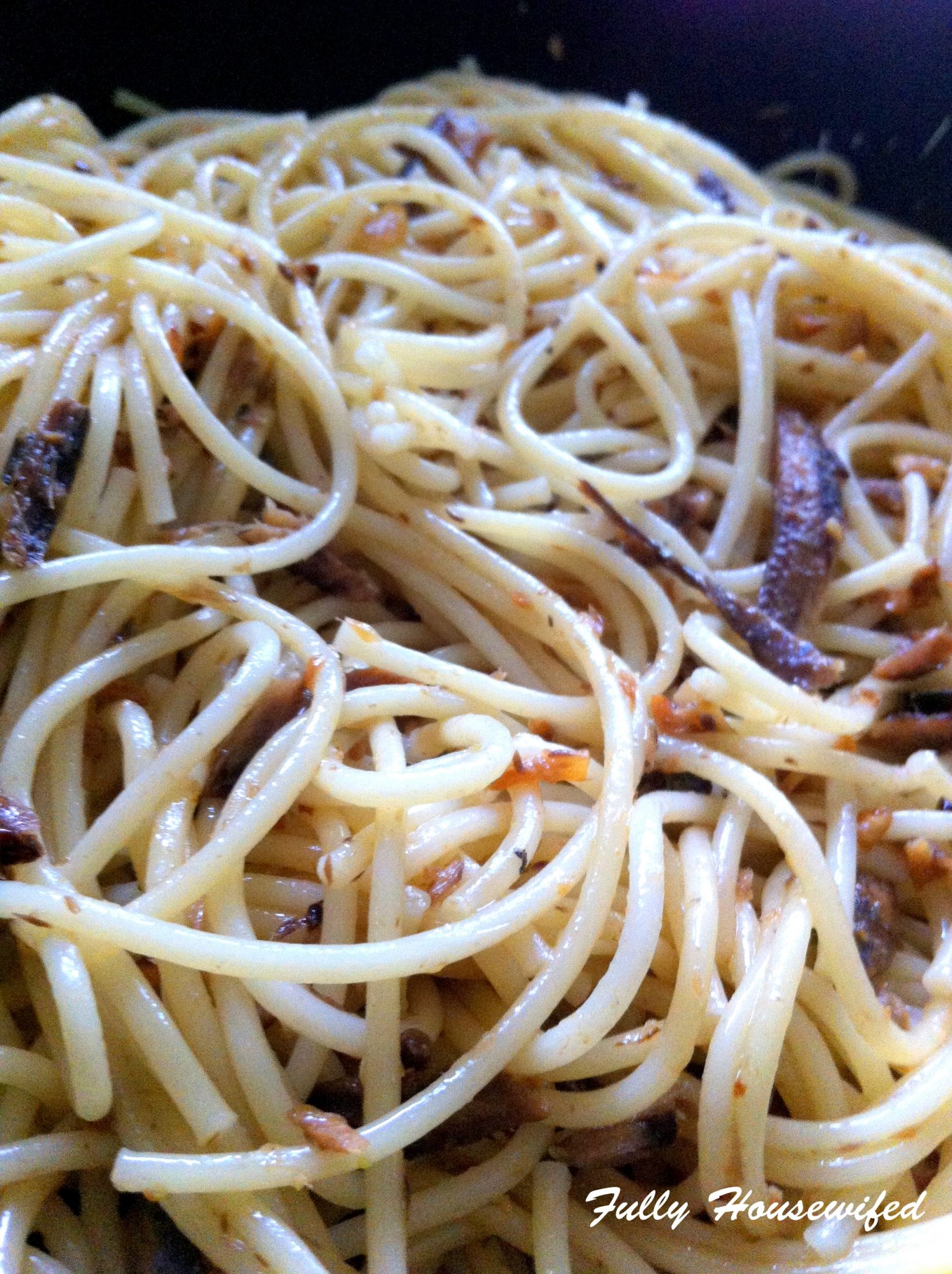 7. Serve!
Bebeng's Kitchen Savory Sidekicks
Bebeng's Kitchen has recently introduced its 'Savory Sidekick' products. The list of sidekicks include Garlic and Chili, Gourmet tuyo, Atchara, and Sweet Bagoong Alamang.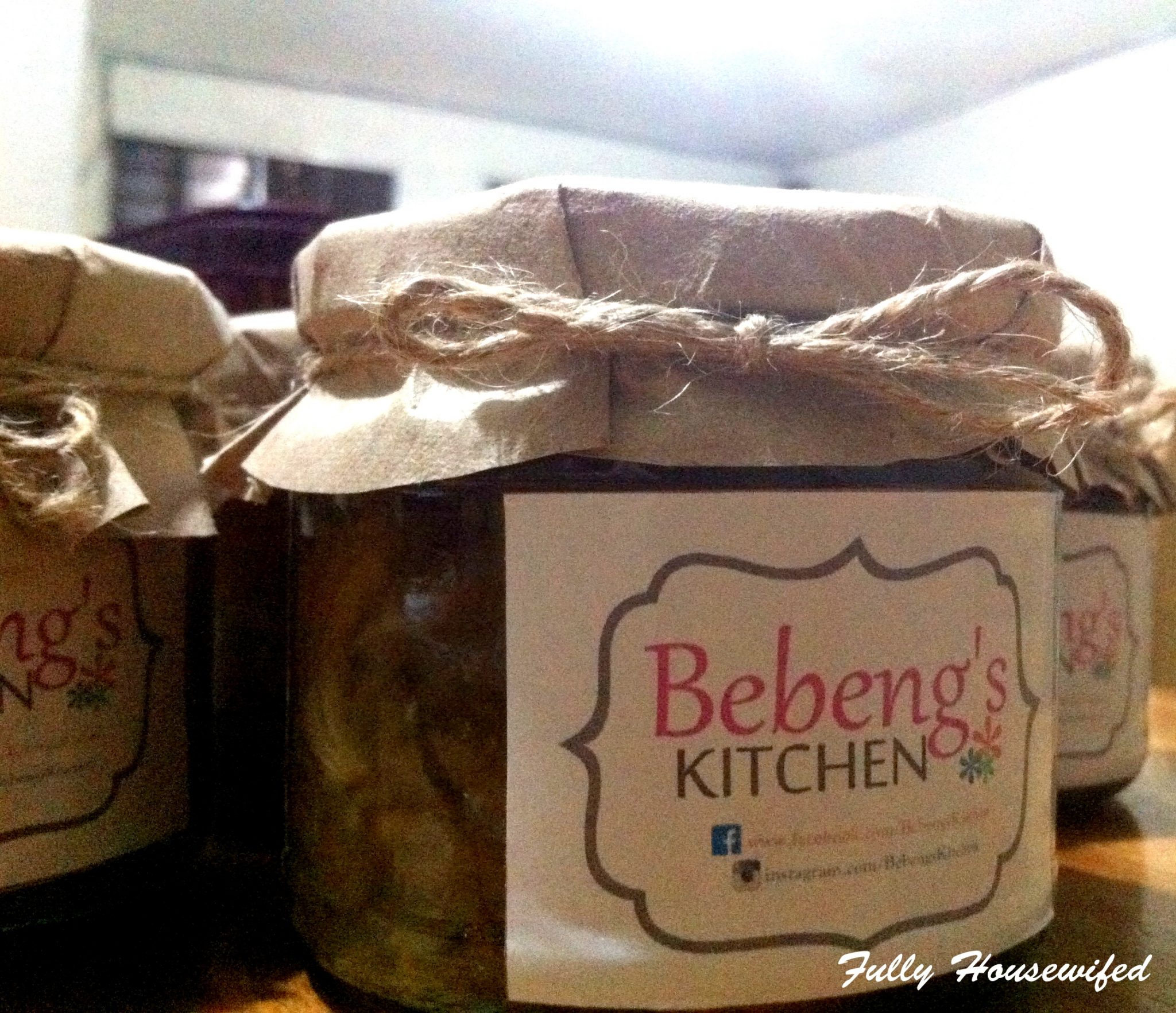 All these products are home-made and created without any additives nor preservatives.
I've tried the Atchara, which does not last very long on our table, it's so good, I forget my diet!
And I've tried Gourmet tuyo, and as you can see, I'm obviously sold out! You can check out Mom on Duty's Pork Binagoongan recipe using Bebeng's Kitchen Sweet Bagoong Alamang.
Bebeng's kitchen is also known for pastries and cookies. I once posted about their Choco Chip Banana Muffins and I'm about to order another batch of chocolate chip oat cookies.
I ordered one pack, along with the Atchara and Gourmet tuyo, but it was gone, 60 seconds after Jay brought it in.
Check out Bebeng's Kitchen on Facebook! It's one of those guilty pleasures you will forget being guilty about.
Special thanks to my friend, Donna Mendiola-Gaddi, for sharing her tuyo pasta recipe with me!