I thought I'd try to put together our wedding pictures and make a photo book using Snapper. It might come as a shock to you, but we didn't really think too much about the pictures until years after the wedding when social media just became too hot to handle and every wedding seems to look like Prince Edward and Kate's. Seriously.
We have the pictures (and the raw video on video 8), but that's all we have.
Okay fine, what can I say? We missed the point of one of the most important details at our wedding. If it's any consolation to those who are pulling their hair out for me right now, not having a wedding album did not split us up, haha!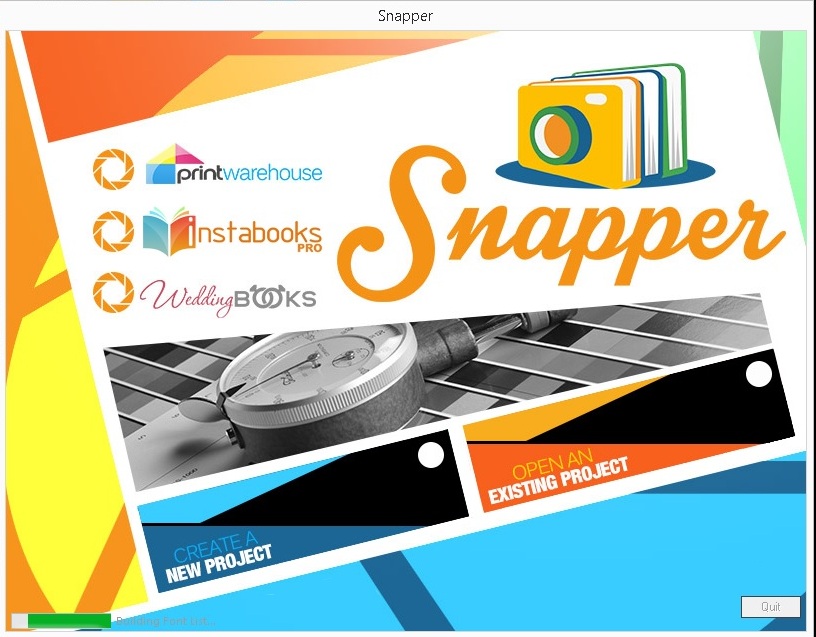 Thank God for smarter friends who brought their cameras, snapped away and gave us copies. (They were probably scratching their heads all throughout the event about this)
I think it's a good idea that you can now put together a photo book using online apps like Snapper. It's very convenient even if you have to sort through your digital albums and decide which pictures you want to include beforehand.
I also think pictures are better preserved this way. Most of our pictures back when they used to print them would either turn yellowish, would fade, or are just not in their best condition anymore.
Anyway, I headed down Snapper's website to see how I was going to go about it.
Snapper is easy to use
It's very easy to use Snapper. All you need to do is download the app, create your instabook (which is how they call it), then order the finished product online.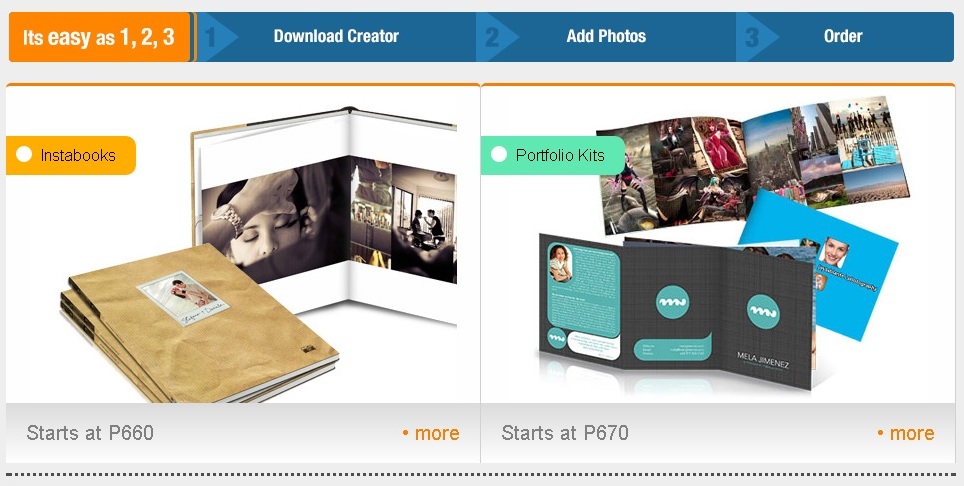 It doesn't matter if you're on Mac or Windows, Snapper made sure you can use their app in both.
Once you've downloaded the app, you just have to install it just as you would any other app and you're good to go.
Help is available!
I had a lot of fun putting together my instabook. You can choose to just go ahead and do it yourself, since the app is very intuitive. But if you're still not sure about what to do, you can use the "wizard" that will guide you through the process.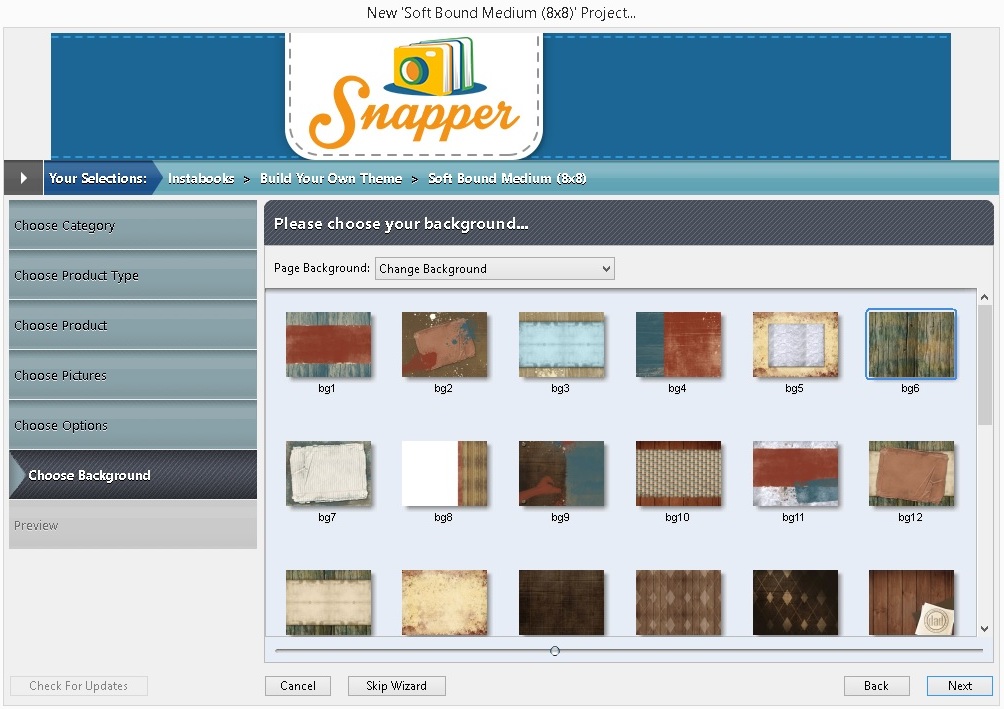 You can choose the background design and just upload the pics, Snapper will take care of laying them out for you. Make sure that your pictures are already arranged in the sequence you want in your computer before uploading them on Snapper.
You can click on the pictures to re-position them if necessary. Well, at least that's what I did when I tried creating our holiday photo album.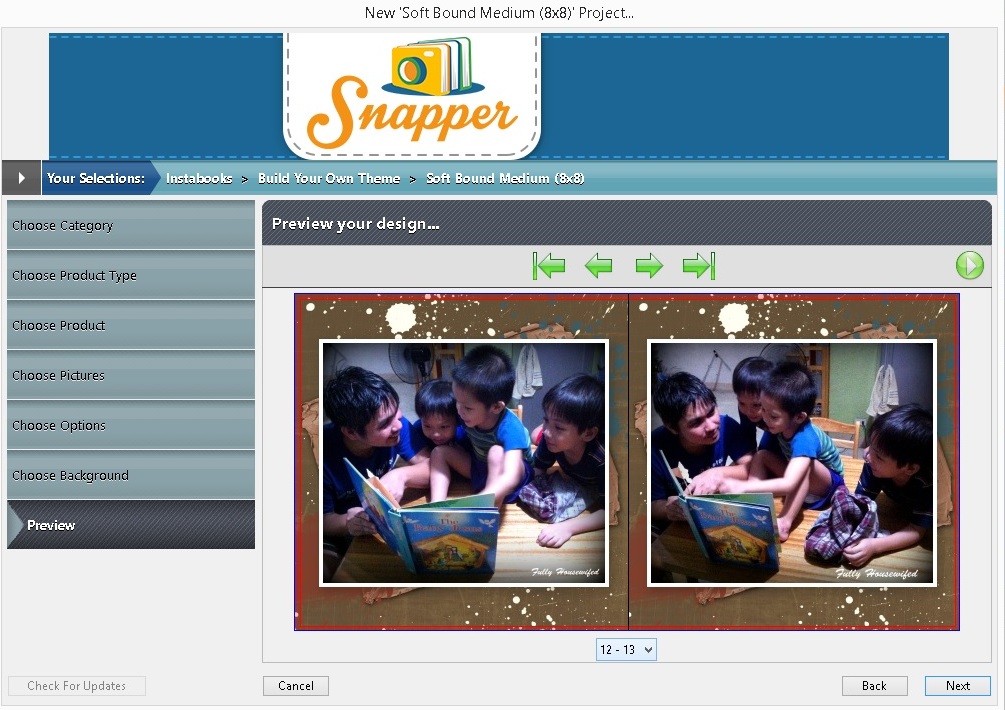 All you need to do afterwards is choose how many pictures you want to show up on each page of your instabook using a slider that will show up once you click "next".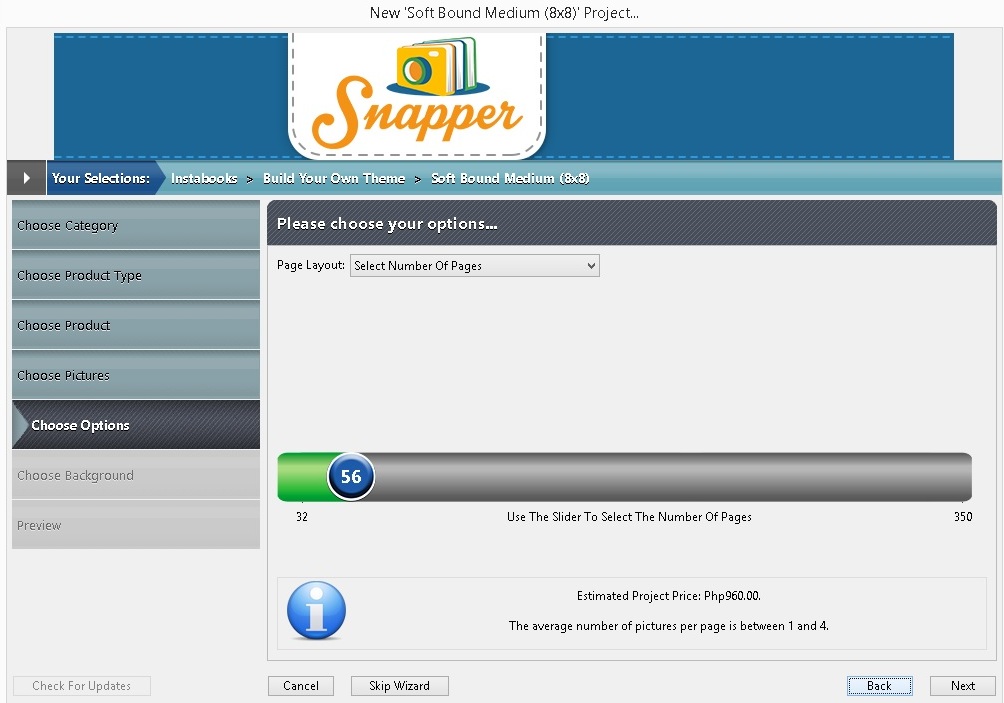 Snapper instabook prices start as low as Php 660, depending on the type of instabook you choose and how many pages you'll be using. I chose the 8×6 soft bound type for this one.
Snapper will warn you if there are low quality pictures among those you've uploaded and will give you the option to edit them first or to continue anyway.
You can add text to your pages, although I like the idea of just having a simple picture book. Here's how our wedding album is turning out:


We're still turning our house upside down, looking for the artistic pictures taken by a creative friend during our wedding. I'll have to wait until we find them before I lay them out all over again, we've got too many CDs in this house to sort!
I can't wait to make the final draft and complete our wedding album, especially now that we'll be celebrating our 12th year next month. I sure do hope I find that CD already so I can get down to doing it.
Come to think of it, a Snapper photo album would make a nice Valentine's day gift, too.
Behind Snapper
Snapper is a product of Pixel 800, Inc.
The company produces premium coffee table books that are timeless and traditional in style, using only choice papers in matte or gloss finish to carefully print out their books. This sets them apart from all other digital presses that use board-type paper and paper boards.
All Pixel 800 coffee table books are hand sewn and wrapped in dust jackets. Classic touch, don't you think so?
You can also create professional portfolios that you can order in minimal quantities and for very affordable prices. You can easily update and reorder more copies whenever you can.
Snapper is one of Pixel 800's DIY online offering.
You can check out Pixel 800, Inc. website for more details on their products. Or you can try out Snapper and put together the album you've been planning to take care of for so long.
You can start creating your Snapper album here.  Have fun!