I came across Repertory Philippines' production of Snow White & the Seven Dwarfs musicale in one of my homeschooling communities.
At first I wondered if it was just a workshop recital. Later on, I learned that it was one of the company's official productions that open casted, and in which one of the young and talented homeschoolers in our community, Sophie Atienza, made it through the auditions to play one of the adorable dwarfs named Fred.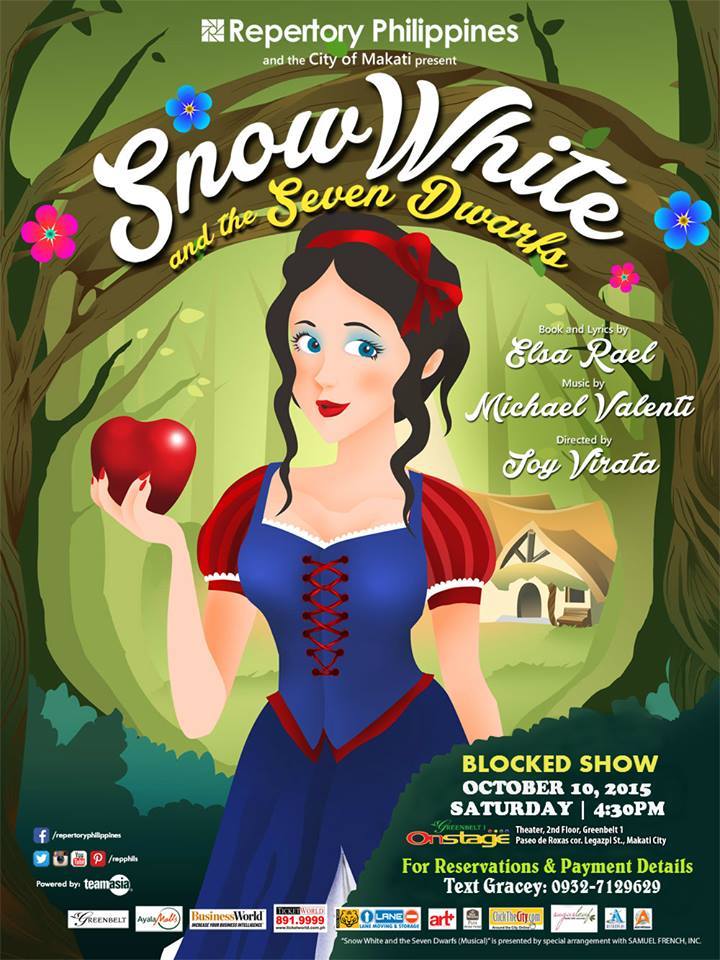 Theater has always been close to my heart. You know that thing they say about love they call, "the one that got away?" Mine was theater. It was my one that got away.
Those who've known me for years know that the stage had been my life's passion, and through the years that I've been on it – from musicales, to solo shows, to group performances, band tours and acoustic performances, it was in theater that I found the most fulfillment. Even if it was the one among everything I've done where I was most nameless and faceless
So I know how it feels to be young and be part of such an exciting production. I can imagine the thrill that young Sophie must be feeling to be cast in the staging of a classic tale. (Sigh)
Who plays Snow White?
The most coveted role of Snow White in this production went to 17-year old, Rebecca Coates.
If you've been seeing a lot of productions in the last two or three years, you've probably caught her performance as Louisa in Resort's World's The Sound of Music.
She's also done Alice in Wonderland for Repertory Philippines and Dani for The Sandbox Collective.
Bituin Escalante plays The Evil Queen in some shows.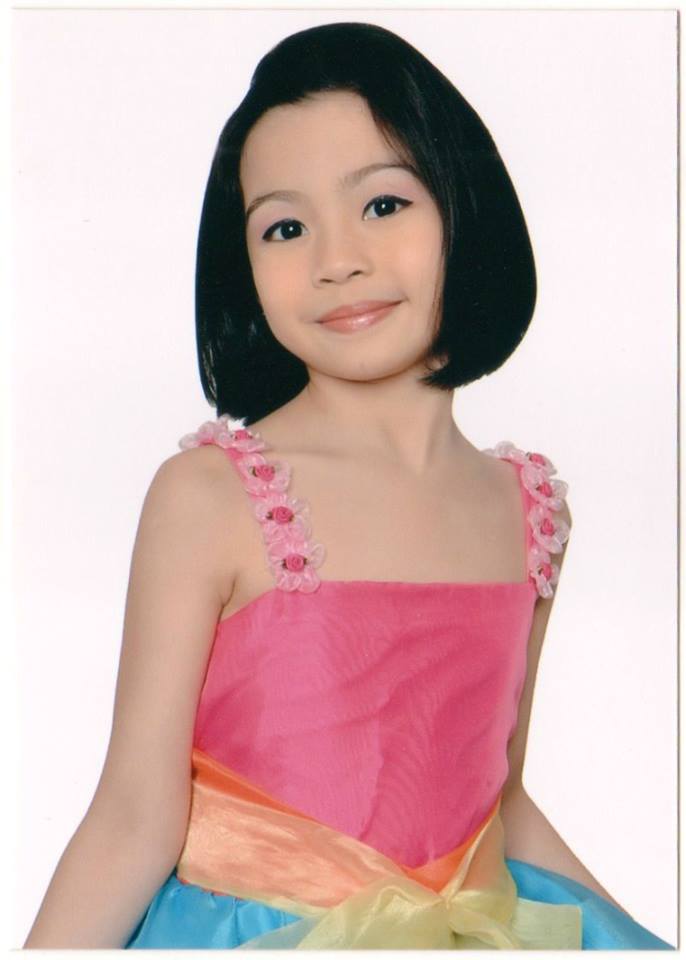 Interestingly, Sophie Atienza, the young homeschooler I've been telling you about, is the only one in the cast that was not a product of any theater company. According to her mom, Grace, she's had one acting workshop experience with an extension program of KAPI, but that's about it.
That only means she's a natural.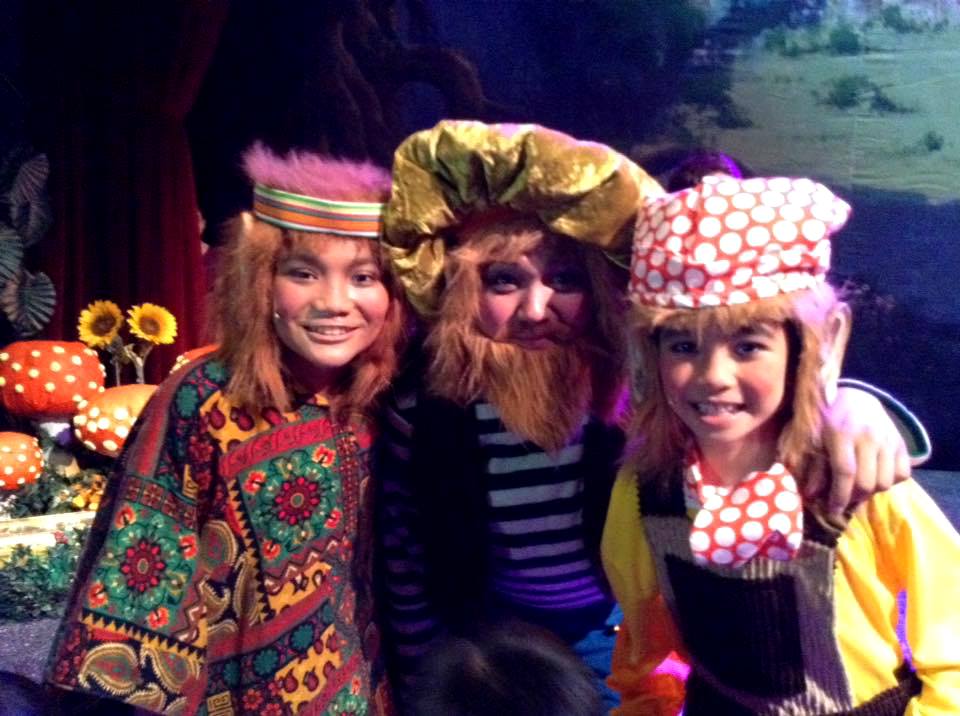 Having been a theater actress herself and a Music major in voice and choir conducting, Grace had been the one coaching and training her daughter in her voice workshops.
At age 4, Sophie discovered her passion for performing arts when she played Wendy for a production of Peter Pan. Just around the same age Shirley Temple became an international star!
Snow White and The Brothers Grimm
I asked Grace how Rep's Snow White is similar to the popular classic and she says it's closer to The Brothers Grimm version. You see, Snow White isn't a Walt Disney original, although everybody seems to be more familiar with that. The Brothers Grimm published Snow White in 1812 as part of the Grimm's Fairy Tales collection. It was tale number 53.
The script is written by Elsa Rael and the music, by Michael Valentin. 
I almost forgot to tell you, Snow White is my favorite princess. I have a thing for simple dresses.
Repertory Philippines' Snow White and the Seven Dwarfs musical is directed by no less than theater veteran, Joy Virata.
You're invited to the Blocked Show on October 10, 4:30 P.M. with tickets at discounted prices!
If you want to reserve tickets, here are the details:
Repertory Philippines' Snow White and the Seven Dwarfs Blocked Show
October 10, 4:30 P.M – 6:30 P.M.
Onstage, Greenbelt 1
Discounted Ticket prices:
P360/Ticket Balcony
P560/Ticket Orchestra
(Additional discount for groups/co-ops)
Contact details:
Cellphone number: 0932-7129629 (c/o Grace Atienza)
Facebook: https://www.facebook.com/events/924226674311683/