Tiny Living: Discussing Needs and Wants with my Kids
We've been watching Tiny House Nation episodes on YouTube a lot nowadays.  A few weeks ago, Jay and I agreed to move our family of five to a tiny apartment near where we live now and we've been watching Tiny House Nation for ideas on custom-made furniture and how to maximize space without sacrificing comfort and a bit of style.
Anyway, the kids are on board the plan and they've been watching the show with us which I thought was a great way to prepare them for tiny living. We've lived in this house for more than two years and there's going to be a huge adjustment in terms of space.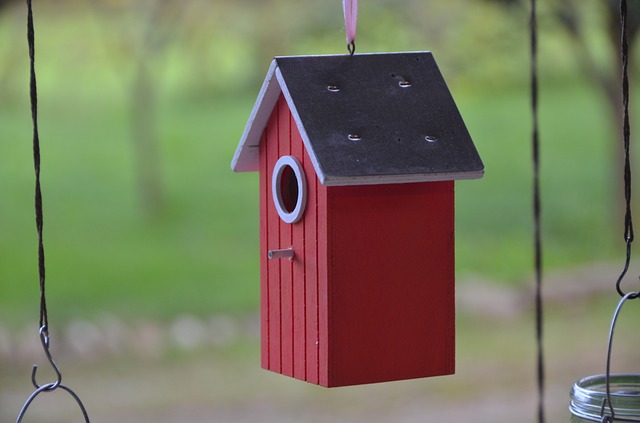 This morning, my 10-year old asked me, "Mom, why do some people who live in big houses think big houses are not necessary?" He was referring to the people who opted for tiny houses over their big houses. You see, Pablo loves living in big houses and hopes to own one in the future, a dream we fully support.
We've been trying to teach him how to manage his money responsibly and for the past two years, none of our efforts seemed to be paying off. He's always been wanting to spend all of the money he earns from doing certain tasks on toys.  I consider this question of his  a huge breakthrough. He's paying attention which means it's a great opportunity for me to teach him.
(Read: Teaching Kids to Manage Their Money)
So to answer his question, I talked to him about the basic things a person needs to live – three meals a day, clothes to wear, shoes to protect the feet, water to drink and to bathe and a house to sleep in.
Then I threw a few questions at him:
"Do you need McDonald's or Jollibee?"
"Do you need branded clothes?"
"Do you need 100 shoes?"
"Do you need juice or Iced tea?"
"Do you need a swimming pool in the yard?"
"Do we really need a television set Or cable connection?"
Do we need to have a big house to sleep in?
To all of which he answered "no."
Then we started talking about  eating the right food with balanced nutrients, how having nice clothes is wonderful but as long as our clothes are clean and presentable, they should be good enough for us, how we only need a pair or two of good, sturdy shoes, and why electricity is a need.
We also talked about books and how reading and educating ourselves constantly is also important.
But that apart from those, the rest may just be wants that we can do without or wait patiently to have.
We talked about being content and thankful that God is providing for everything that we need, and still surprises us with a bit of extras along the way.
Sensing that he's concerned about not being able to invite friends over, I brought up the topic about still being able to open our house to friends who want to visit. "Really??" He asked.
I shared with him something that a friend of mine, Lorrie Battung of Pink Teacup, taught me years ago when I was a newlywed anxious about how our little apartment would appear to friends coming over. She said that it doesn't matter how big or small your house is, or how nice or humble it looks. What's important is your openness and willingness to receive people into your home and into your family. 
My son's face lit up and he smiled.
Before we wrapped up the topic, just to make sure he understood the concept of needs versus wants, I mentioned a few things for him to classify. It was a good discussion and I'm glad we had it. It gives me hope that he's not going to make the same mistakes Jay and I made when we were younger.
And all this time, my 6-year old was listening in. I hope he absorbed it too. I honestly think that this coming move (we're moving on Wednesday!) will be good for all of us.
There's more to tell, really, and I'll blog about it soon. For the meantime….here's to tiny living and praising God for his provisions!
"But godliness with contentment is great gain. For we brought nothing into the world, and we can take nothing out of it. But if we have food and clothing, we will be content with that" 1 Timothy 6-8.
"Keep your lives free from the love of money and be content with what you have,because God has said, "Never will I leave you; never will I forsake you" Hebrews 13:5.