Managing media usage has been a problem for families who see technology as destructive rather than conducive to things like quality family time. Study after study focusing on negative impacts on the subject have unsurprisingly spurred unfavorable opinions of mobile internet usage, and as Android Authority explicates, smartphones have made it easier, though not necessarily better, to communicate with each other.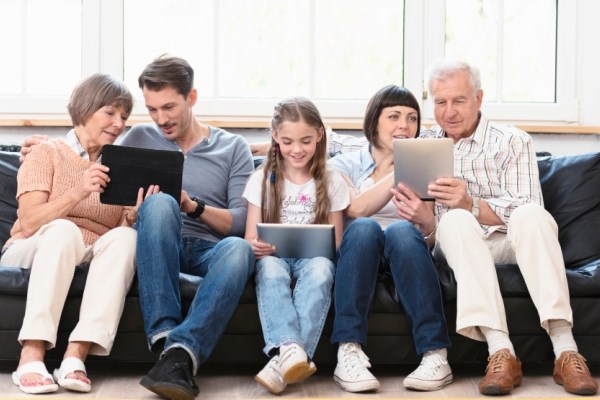 But parents often forget that there are two sides to a coin; as much as technology can create a divide in the household, it can also bridge connections in family communication.
The immediate ways that can foster better relationships between you, your kids and your partner through mobile Internet is the ability to share information quickly so as to keep everyone in the loop. Free texting apps save a bit of expenditure when your kids need to tell you their after school activities are running late, and the Family Online Safety Institute adds that online calendars like Google Calendar can sync everyone's schedules to avoid any miscommunication of plans.
Some will argue that these aren't excuses for parents and children to be glued to their devices while they're all at home, but others find that these gadgets are actually helping them be present with their loved ones. 
Parenting Magazine shares that one father claimed that his iPad has brought him physically closer to his family, spending around 80 percent more time together. A few years ago, his wife would have been upstairs reading while he would have been watching TV downstairs.
Despite there being too many social media networks, too many online communities, and ultimately too many ways to communicate, advanced technology has also allowed us to find long lost relatives and reconnect with family members in ways we couldn't have before.
One of the most notable stories of this instance was when Bingo Port reported two sisters, who had been separated at infancy, found each other almost 60 years later through an online bingo chat portal and eventually through Facebook. An incredible reunion to say the least, which proves that our smartphones and tablets use isn't as evil as some parents make it out to be.
What do you think about the impact of technology on families?