Belo Baby is love!
For years  we've been programmed to think that as long as a product is labelled for babies, they must be safe. Imagine my horror when I found out about a leading baby product being a Carcinogen. I've been using that product on my kids for years!
When I heard that Belo has come up with Belo Baby, I was more than thrilled! It's great to know that the Belo creators have thought of our little ones and have come up with bath products that are not only safe and gentle, but that are made of all natural ingredients.
(As you may have read in my previous blog, we've been make conscious effort to choose food and products that are natural, so the launch of Belo Baby is a perfect fit for our new lifestyle!)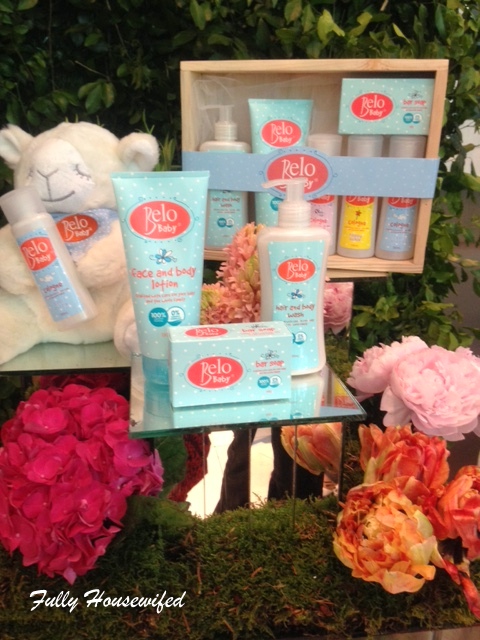 Pricey? Not really
You're probably thinking that Belo Baby products might be pricey, I thought the same thing. But the prices are actually competitive to the bath products we find in supermarket shelves. For example, the bath soap is only Php 79.75 and the baby wash is 219.75. That's not so bad considering we're talking about our babies' health!
Anyway, now that we got that out of the way, we can now focus on the products in the Belo Baby line. There's Belo Baby Bar soap, the Belo Baby Face and Body Lotion, and the Belo Baby Hair and Body Wash.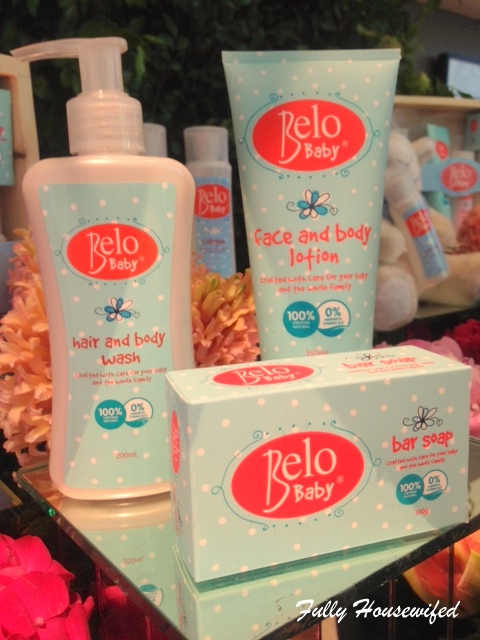 They also have colognes!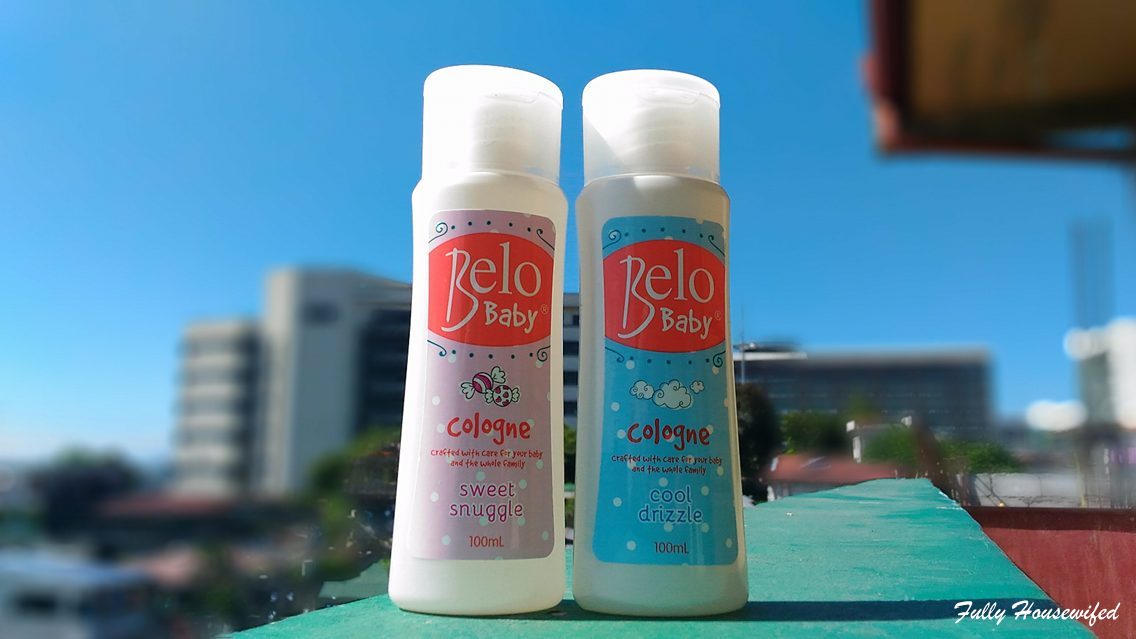 All Natural, Zero Chemicals
These Belo Baby Bath Products contain cocoa butter, shea butter and sweet almond oil which are all natural and safe ingredients for baby skin. They are also free of the frightful chemicals such as sulfates, and preservatives like paraben, formaldehyde and many tongue-twisting chemicals that can harm your baby.
Trust me, if you realize the risks these chemicals and preservatives put your kids in, you'll gag. I mean, would you consciously put formalin on your baby? That's what formaldehyde is. You only use that for dead people to preserve them long enough for a wake!  Ugh! It's high time we learn to read labels.
Anyway, Belo Baby Bath Products is certified 100% natural and has ZERO chemicals.  They've been tested on kids 0-6 years old and are proven safe and gentle.
At the Belo Baby launch, Cristalle Belo was confident enough to tell us to try the products first and sent us all home with them.
Belo Baby products went through series of tests before the company was satisfied with the quality enough to launch it. As Cristalle shared, they didn't stop until their products were declared by the experts the best.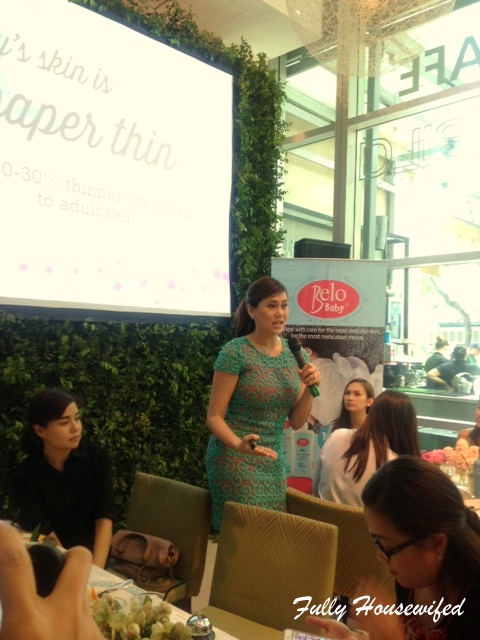 Why the confidence?
Maybe you're wondering how effective these products would be without the usual chemicals, so let's talk about the three key ingredients that Belo Baby products contain.
Cocoa Butter protects your body from the outside. It strengthens and deeply moisturizes skin and relieves skin irritations because of its anti-inflammatory properties.
Shea Butter, on the other hand, heals common skin conditions like eczema and diaper rashes.
Sweet Almond Oil locks moisture into the skin. It exfoliates the dead skin cells and stimulates the development of healthier skin.
I have to admit that as soon as these were explained to us by Cristalle, I grabbed the sample lotion on the table and tried it on my hands and arms.
I'm a little iffy about lotions because there are a lot of lotion products that seem to stay outside your skin all day. I hate that. I hate the greasy feel. But with Belo Baby Face and Body Lotion, it penetrates easily and leaves no greasy feeling at all. I love it! And the scent's lovely too.
I tried the soap on my kids right away, especially for my 5-year old who's having rashes because of the humid weather. I'm happy to say that his skin is responding well.  When you think about it, all the chemicals in the soap we were using before Belo Baby must have been irritating his skin more.
Also, this kid was born with coarse skin in his soles and hands, but they seem softer and smoother the past few days we've been using Belo Baby. And I thought it was a hopeless case!
Colognes!
I love colognes and prefer them over most perfume. I love that Belo Baby came up with three delicately scented ones.
You know what else? It doubles as a hand sanitizer! It's been pretty useful for me lately, having to lug all three kids to their classes in Makati most every day. I put sanitizers in their hands when it's taking us a while to find the next clean restroom to wash their hands in.
By the way, Belo Baby products are created, not only for babies, but also for families. So it's not just my kids who are enjoying Belo Baby, I'm using them too!
Belo Baby bath and cologne products are available in SM and other leading supermarkets nationwide.  They're also available in popular online stores like Lazada and Cudsly.
You've probably heard of the Belo catch phrase, "Only Belo touches my skin." Well, from now on, for me, only Belo touches my babies!
For more information, visit:
Belo Baby
Website:  www.belobaby.ph
Facebook: https://www.facebook.com/belobabylove/
Twitter:  https://twitter.com/belobabylove
Instagram: https://www.instagram.com/belobabylove/