Judah was so looking forward to our baking class at Maya Kitchen Studio in Arnaiz Avenue, Makati. I told him as soon as I received confirmation that we are one of the 12 mom and child pairs that will be participating in the afternoon cupcake baking workshop. I was just as ecstatic as he was.
I'm no pro-baker but I do know how to bake the usual kitchen treats such as cookies, muffins and brownies. Recently I've tried the no-knead sour dough and pizza crust and I'd like to think that I did a good job, considering my very limited training and the size of my oven.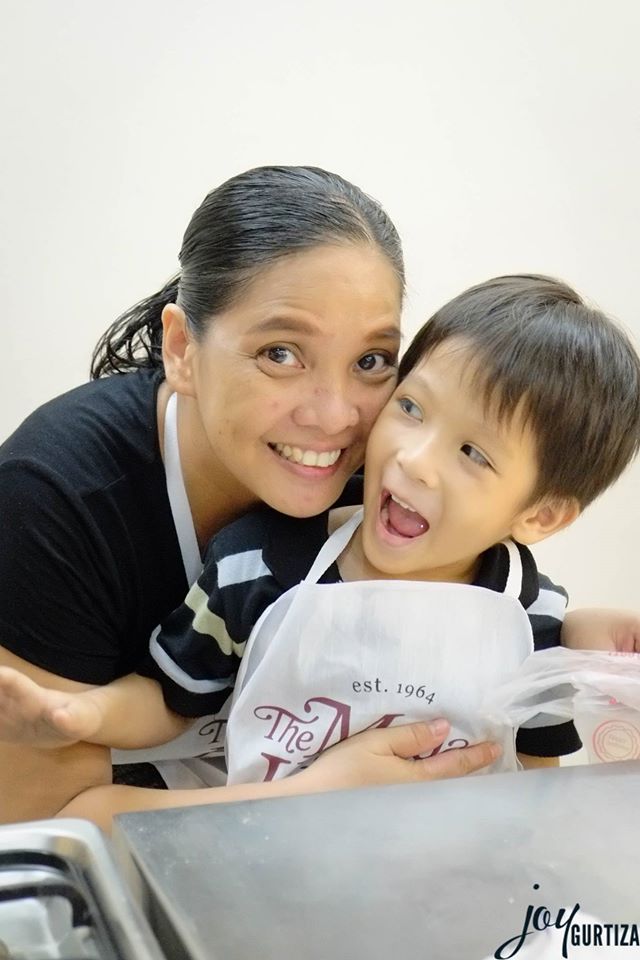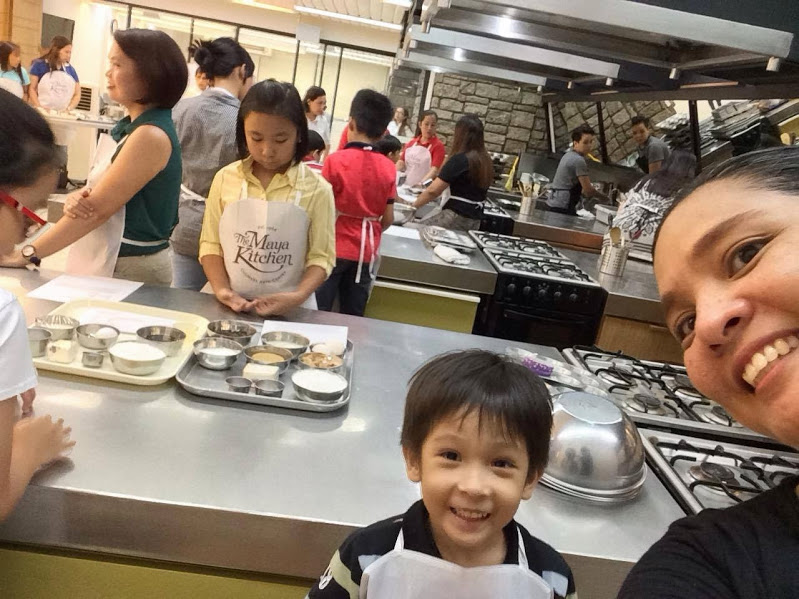 At home, I let my kids join me in the kitchen as much as possible, unless I'm in a rush or if I'm baking a batch for someone else, then I will have to protect the cookies from my little cookie monsters, haha! All three of them love cooking and baking with me, but I noticed that my youngest has taken to it a little more than his older siblings.
In fact, when he takes his turn during gadgets day (we don't let them use gadgets except on weekends or when necessary), he would use it to watch baking videos on YouTube.
The thing is, he's five, and a really active one at that. I had to be sure he was going to pay attention and participate accordingly, and not cause a ruckus in the kitchen during the duration of the workshop. And since he's been showing some good signs of taming down in public, I thought signing up was low risk. I was right!
(READ: MBP & Maya Kitchen Cupcake Baking Workshop: My first event with my bunso!)
Judah couldn't wait to get to the kitchen to start. He was so excited especially when I put his apron on him. He was the smallest in the group, more so in ours. The kids in our group were most likely between 10 to 12 years old. I didn't have time to interview them, sorry.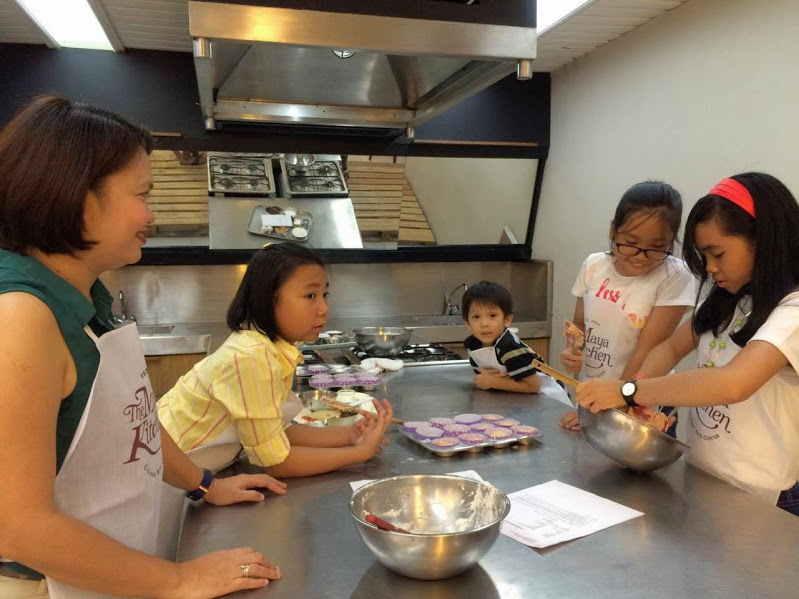 Anyway, the more complicated steps in the instructions were done by the girls. Judah was allowed to mix the batter and add in some of the ingredients. I had to keep an eye on him because during the first session, while I was washing some of the wooden spoons, he excitedly put in the baking soda meant for the second cupcake recipe.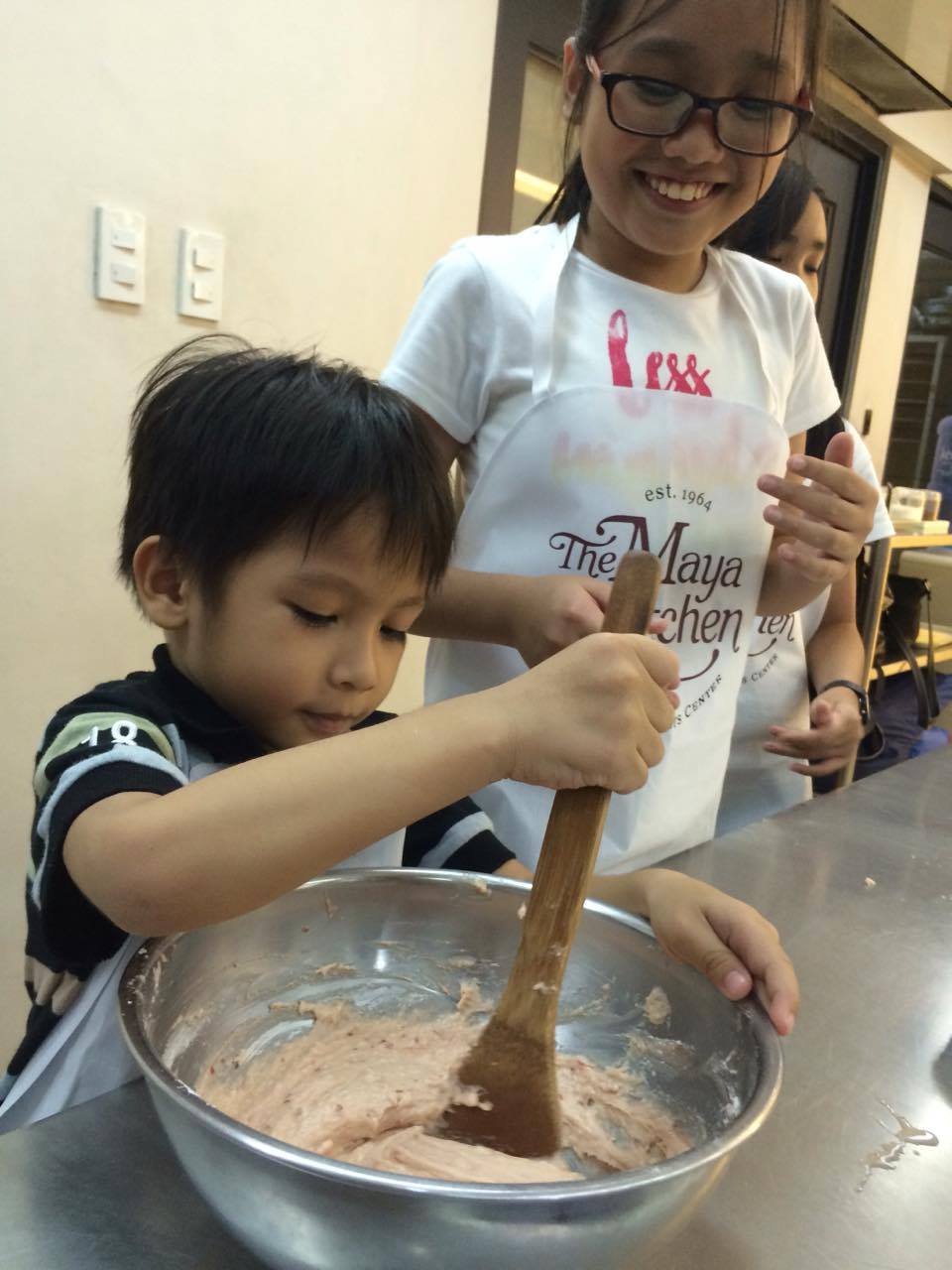 Baking is an exact science; exceeding in measurement will affect how your cupcakes will turn out.
It's a good thing that the pastry chef just gave us another mixture to use and the kids were able to bake the yummy Strawberries and Cream cupcake. (The other was Peanut Butter and Choc Chip cupcake).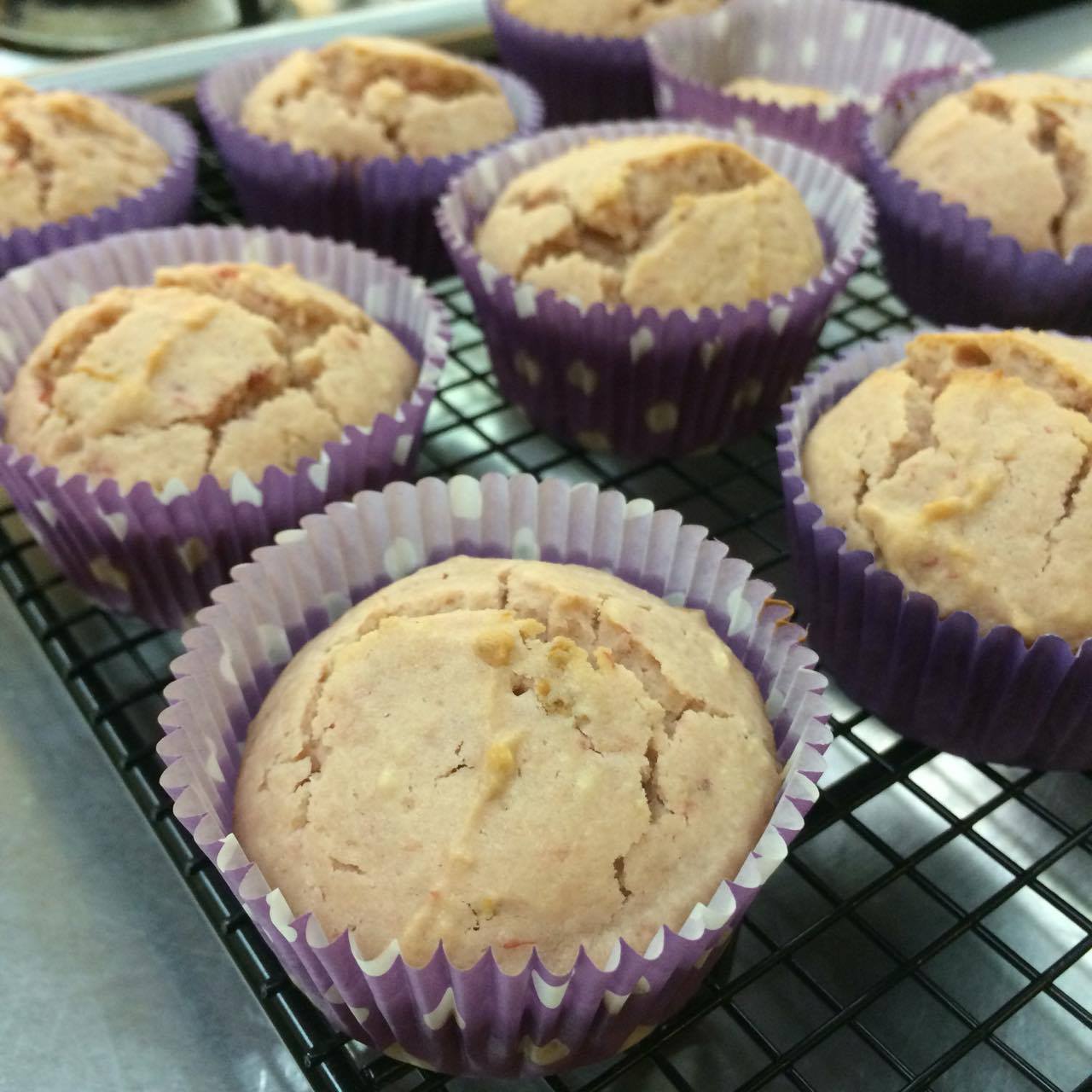 The best part was when the kids were asked to participate in making the frosting. I was so happy, and quite surprised actually, when Judah lined up on his own and waited patiently for his turn to add in the powder.
You see, Judah doesn't like lines. He must really love baking to get in line just like that and wait without a fuss!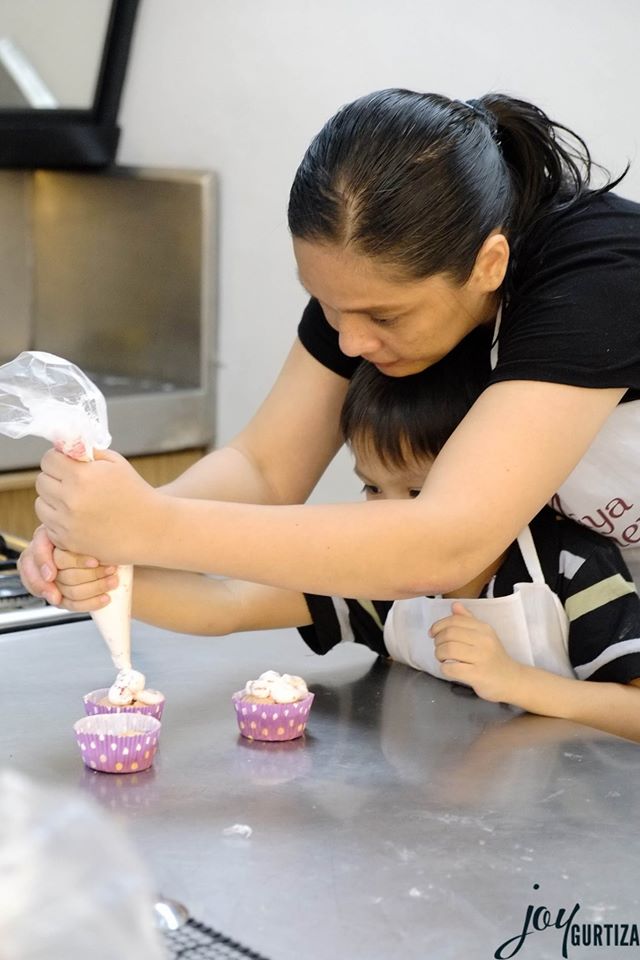 Once the frosting was mixed thoroughly on the machine, they were able to put frosting on their own cupcakes and eat the rest of them, haha!
Our box of cupcakes don't look anything  you'd buy from Martha's but they, most particularly the Strawberries and Cream ones, were da bomb!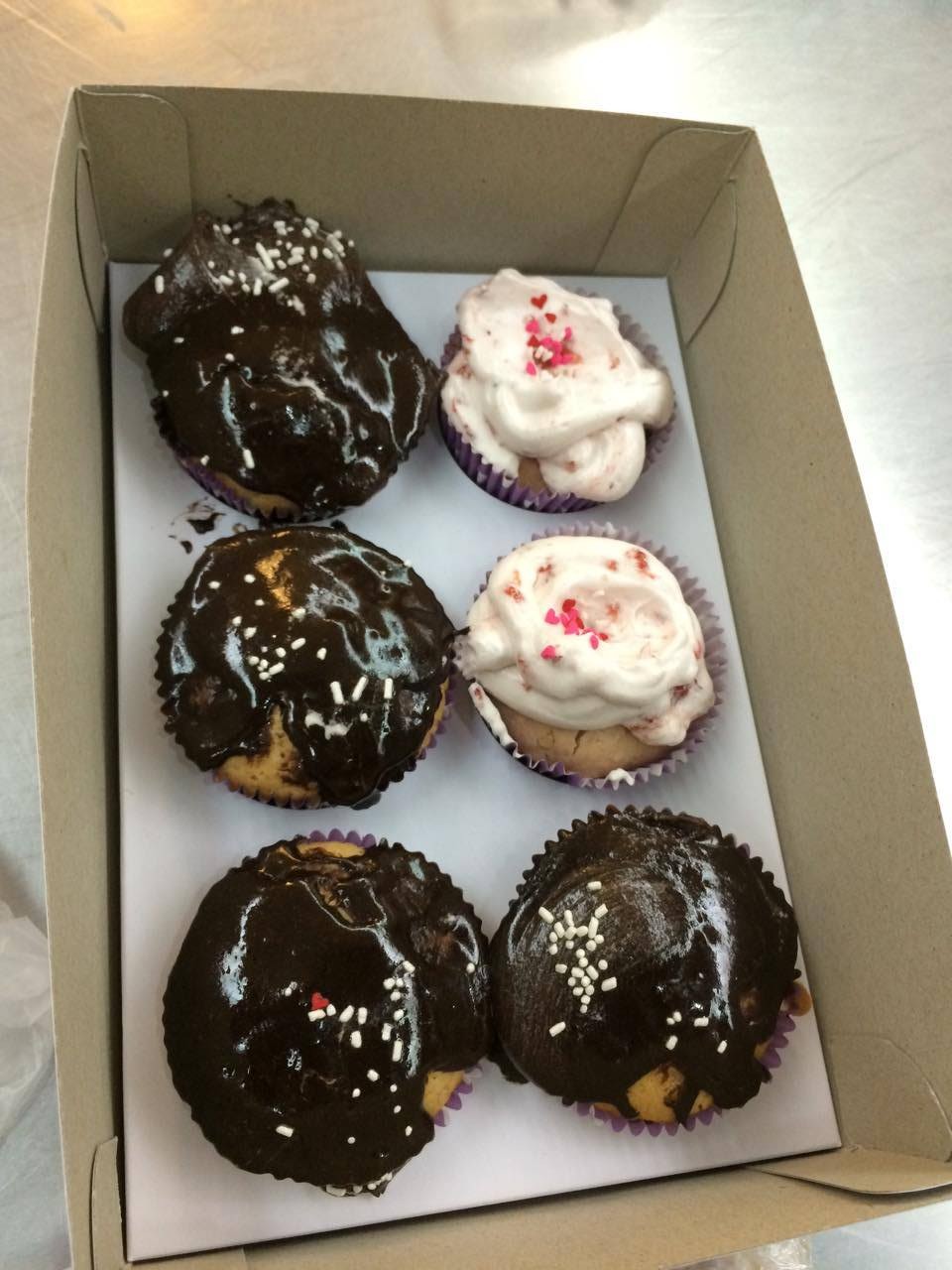 Judah couldn't wait to eat his cupcakes. I watched him try to steal his own cupcakes in between the activities when he thought no one was looking, hahaha!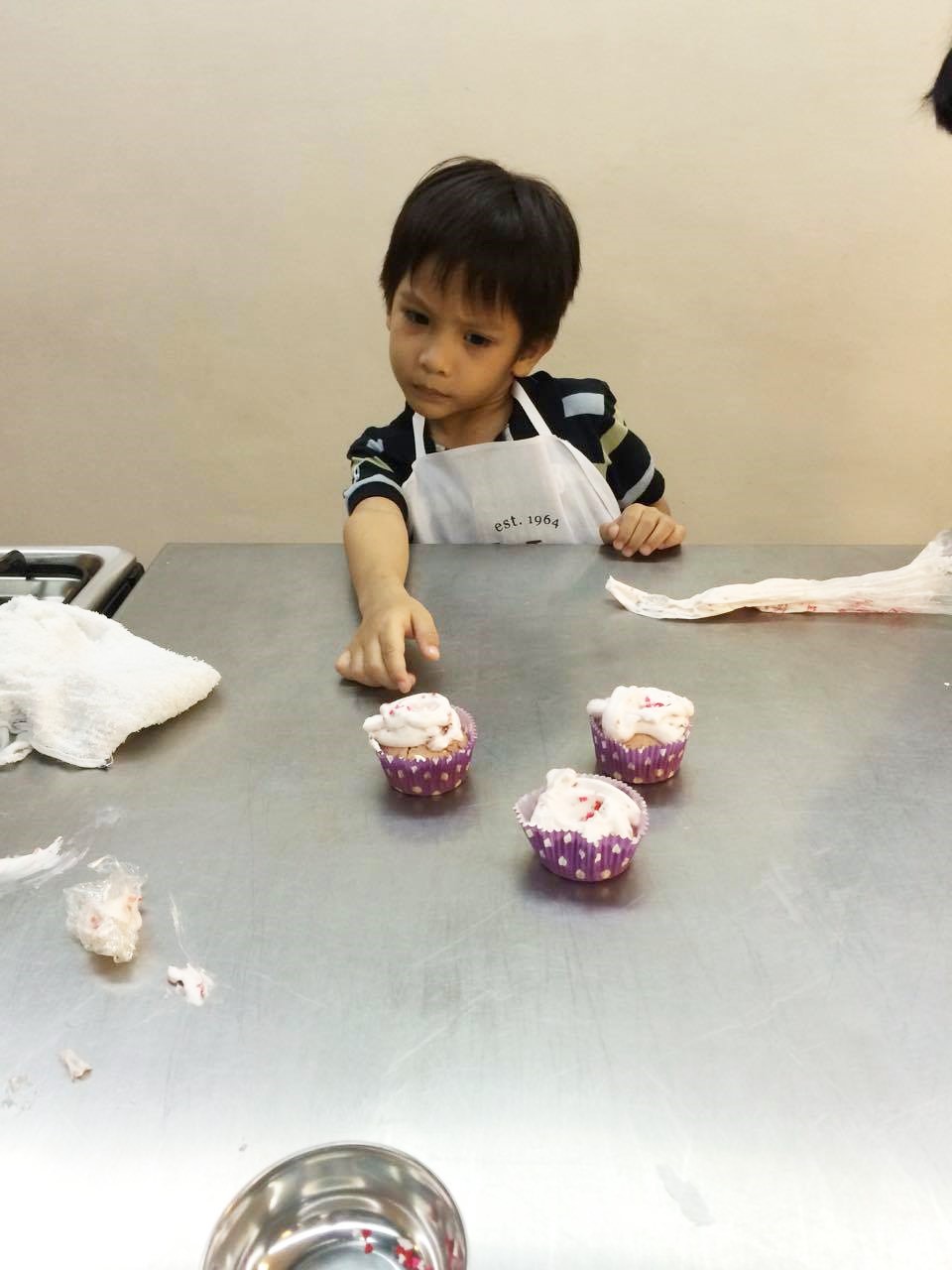 They also sent us home with some pancake and baking mixes. I would've used the baking mixes to make more cupcakes but my kids love pancakes so much, they just kept making and making and making pancakes every morning for breakfast until we ran out of mixes.
That's okay by me as long as they continue learning how to prepare their own breakfasts.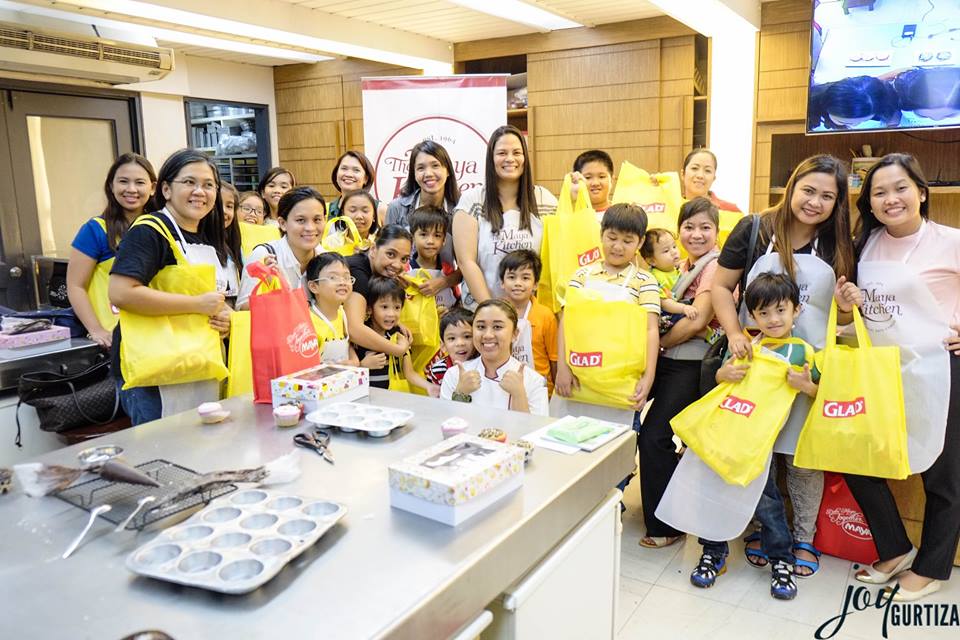 I'm formally homeschooling Judah this school year and baking is going to be a huge part of our home school. I can tell that it will teach him self-control and patience, and will help him practice the use of his hands.
Thank you The Maya Kitchen and Mommy Bloggers Philippines for giving me an avenue to see how ready my kid is for this.  There's definitely going to be magic happening in our tiny kitchen!
Special thanks to the other sponsors of the event: Glad Kitchen and Yummy Magazine.
For those of you who are interested to register your kids and/or teens for baking workshops, here's the schedule this June: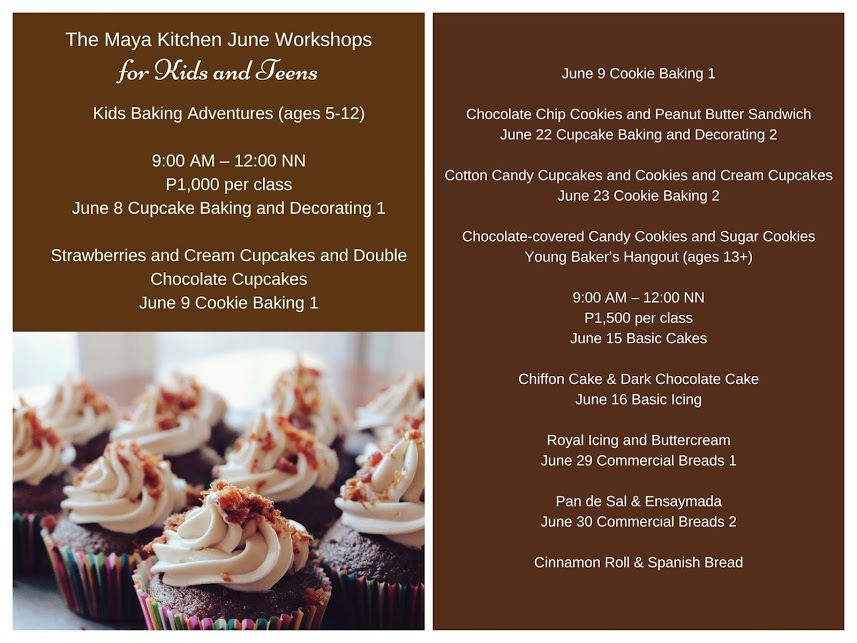 For inquiries, please contact Maya Kitchen at:
Website: www.mayakitchen.com
Email: [email protected]
Contact number: 02-8921185 | 0929-6796102