Money Matters: 5 Lessons in finances I don't ever want to forget
I can't really say if we have gone through the worst possible financial crisis ever since I can only speak from our experiences, but Jay and I have gone through some really tough times together.
I mean, we've had a time when, had it not for friends who came to our rescue, our then 2-year old Pablo wouldn't have food to eat and milk to drink for days.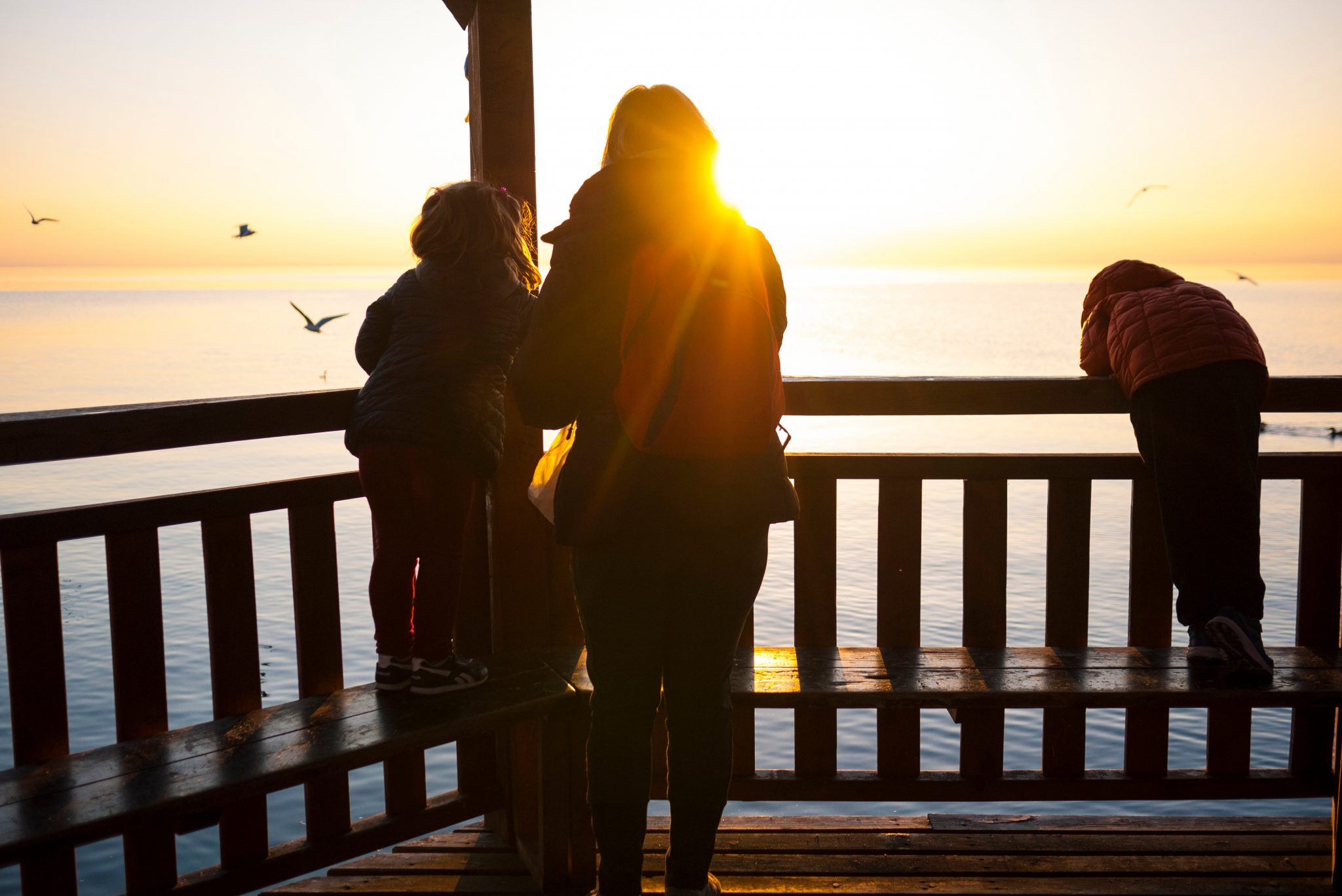 Or how about that time in December of 2009 when we had to wait three days before we were able to have our electricity reconnected?
We went creative on that one! The Christmas tree was up so we lit a candle at night and told our two young kids – Pablo and Lukas, to imagine that it's the star that led the shepherds to baby Jesus.
Of course, those days are now behind us and by the grace of God, we have been able to take action for our financial conditions to improve. We have learned a lot of lessons along the way, but there are five that resonated with me strongly:
(READ: Good debts, bad debts)
1. Live below your means
I'm sure you've come across the term "living within your means" a thousand times, and for some time, we thought that it was how you're supposed to manage your finances – just live your life based on your cash inflow.
So we did.
When we first created our budget, all our necessities – from the rent, to the food, and the kids' educational needs, they were all within our income.
However, we realized later on that "living within your means" actually means living below your means and leaving allowances for other things.
You can't put all your cash on your expenses. You need to allocate money for things like taking the kids out for pizza, going to the movie with your spouse, inviting friends over for dinner, or doing something spontaneous with your family.
Basically just being human.
Or for when life throws you a curve ball.
I remember having paid all of our bills and rent, and having deposited in our mutual funds,when I received a call that my dad was in a hospital for a minor stroke, and we didn't have the funds to go to them!
Can you imagine how frustrating that was?
So we went back to the drawing board and made a few more adjustments in our lifestyle. I don't ever want to be that unprepared to run to my family when they need me again.
2. Aim for more
Think about it: how can you do more if you don't have more? Of course, generosity is really an issue of the heart as there are plenty of people who are still able to give to others despite their lack.
But the thing about having more is that there is always that opportunity to bless someone who needs help.
Sure, sharing the Go Fund Me post of a sick friend is good, but wouldn't you want to be able to donate to his medical expenses, too?
We had a friend who was stricken with a serious illness, and yes, we were able to help out a little, but how we wish we were able to give more.
I remember financial coach Aya Laraya talk about how we, Filipinos, have been mind-conditioned about having more. He cited the super heroes that we have as examples.
When you look at Batman or Iron Man, who are both non-Filipino superheroes, they're both rich. And it is because they are wealthy that they can afford to help more.
While our Filipino superheroes like Captain Barbell and Darna are as poor as rats.
We tend to shun getting wealthy because we are afraid to be seen in a bad light, when in reality, having more can open more doors for giving, can fund worthy advocacies and can reach out to more people in need.
It's not a question of whether you can help or not, because you still can even if you have no money; the operative word here is "more." There are better chances to help more if you can afford more.
3. Don't get your priorities mixed up
As a blogger, I'm tempted to sign up for every single event that comes my way, even if the venue is all the way in Timbuktu.
But I have learned to restrain myself and consider the costs.
I'm not just talking about cab fares or allowance. But I have work and to me, that is a priority.
My work helps augment our income and pays some of our bills. And after my brief stint as a freelancer late last year which taught me a very important life lesson, I have learned to value my work and my client even more.
I still love going to events and spending time with my blogger friends, but I make sure that my going will not cost us my work.
(READ: Going back to full time online work)
4. Prepare for what's coming
I've said it before and I'll say it again. Your perspective in life changes when you're no longer living for yourself alone. When you have a husband you want to spend the rest of your life with and children you want to build a future for.
You start thinking about retirement and how you want your children to be free of the burden of having to set aside their needs just so they can attend to yours.
And you start thinking of what could happen to your kids if you or your spouse fall into a critical illness like Cancer or a major heart attack. Or if you get into a fatal accident.
Life doesn't always go the way you want it to go  and you need to be prepared for it financially.
Maybe I won't get sick, I'm praying neither me nor Jay would, but we will grow old and will eventually not be able to work.
Besides, who wants to continue working to pay your bills at 70? Seriously. I want to spend my last years enjoying every moment with my husband. I want him home with me, not somewhere else, looking for something to earn from so we can make ends meet. That's just not the kind of life we envisioned ourselves to have.
So we prepare for it. That's why Jay and I decided to invest in a life insurance that we hope to use for our retirement and are looking into our options for plans that can cover critical illnesses which our HMO will not fully cover.
Even the Bible talks about preparing for what's coming. Remember Joseph? Joseph helped the Egyptians prepare for years of famine, and when it came, they had more than enough to last them in that season. People from other nations flocked to Egypt to buy food from them. (Genesis 41)
There is wisdom in preparation.
(READ: Should we buy a house now?)
5. It's not over until it's over
I'm not the only person in my 40's who's just starting out in my financial journey. There are many people like me.
There are even those who are already in their 60's and have not invested in any form of insurance and have opted on investing in properties instead, only to realize their beneficiaries risk losing everything they've worked hard for to taxes.
(READ: Of life insurances and estate taxes)
But there are still things that can be done. For example, I saw an ad on Facebook for an insurance company that offers medical coverage for people up to 70 years old.
Group insurances are available, too. You can sign up for one in your company and it only requires minimal monthly payment. Go and ask your HR officer about this.
Or you can start a mutual fund for only Php 5,000.
Even popular pawnshop Lhuiller now offers insurance plans for lower costs.
Granted that the benefits that you will get from these investments may be lower than if you started out on your first employment, but these are options you can take now. Shake off the regrets of what you failed to do and focus on what is made available for you now.
The learning continues…
I was 33 years old when we realized that we needed to make major changes in our lifestyle if we want to resolve our financial problems.
It took us six years to get our finances in order, a year to start on our mutual funds, and another to invest in a Life Insurance. And it will take us at least 10 years of committing to our investments if we want to make it work. And ten years is practically all we have, really.
We know our numbers.
But giving up on our and our children's future is not an option.
Let me leave you with these words by Vince Lombardi: The price of success is hard work, dedication to the job at hand, and the determination that whether we win or lose, we have applied the best of ourselves to the task at hand.
—————————————————————————-
Wisdom is a shelter as money is a shelter, but the advantage of knowledge is this: Wisdom preserves those who have it. Ecclesiastes 7:12.