Comment Exchange: Is it good or bad for your blog?
When I first discovered blog comment exchanges in 2013, I was thrilled! I was a newbie in the blogging industry and having a couple of comments come through seemed to make my blog look good.
As a new content marketer back then, I tried to do the same for our company's website to help improve our website's searchability, but was then called out by my boss for doing so.
Apparently, instead of helping us gain traction, despite receiving comments from people all over Asia and the U.S., it was causing our website far more harm than good, S.E.O.-wise, and I eventually understood why.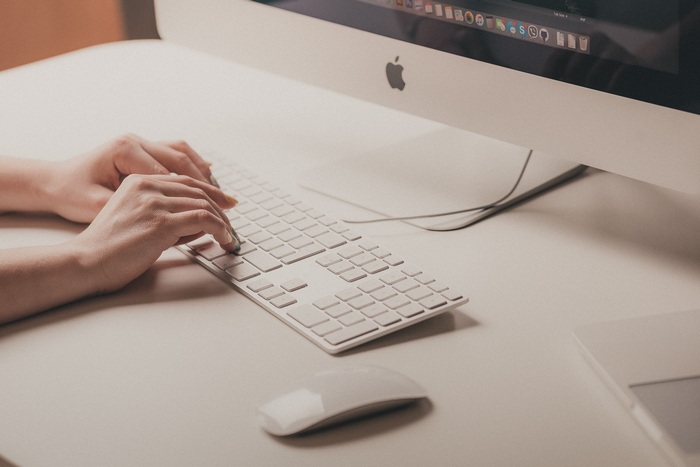 Throughout my four years in the web industry, I have learned that comment exchanges can either benefit your blog or harm it. For this very reason, I have pulled out of many comment exchange communities and stayed only in those that I feel my blog has better chances of doing well. Let me explain:
Quality over quantity comments
I used to love having to scroll down a list of comments but later on realized that many of the people that join these comment exchanges do not read the blogs posted in the threads.
As a result, their comments are either nonsense, have nothing to do with what I wrote, and worse, have their information wrong.
These types of comments don't make your blogs look good to the brands you hope to work with for a long time. In fact, it gives them the impression that your blog has no real followers and have no real value to them marketing-wise.
You have to know that brands shell out money to get their products out to potential buyers. I may have encountered a few new brands who have no idea what SEO means, but believe me, there's no fooling the big brands and seasoned PR firms.
Besides, the less knowledgeable brands will soon catch up and call your bluff.
Bounce rates and click-throughs
Your website's bounce rate reflects how much time your site visitors have stayed in your website; while click-throughs reflect the pages of your website or blog that your site visitors have clicked when they visited it.
These are the numbers used by search engines, most particularly Google, to determine whether your website passes its standards for "quality."
Obviously, an interested site visitor will have stayed on to read, watch your videos, and basically chew on your content and flip through your site.
There are other factors only Google knows, of course, but every activity on your site courses through to the search engines, which, via the algorithm (or the standard programmed into the system), translates and affects your site's ranking in search results.
Now if the people who join these comment exchanges just come in to drop a comment without even bothering to read any of what you wrote, this will reflect on your SEO.
Online marketing firms and seasoned PR's understand these statistics very well, and they use online apps and tools to evaluate a blog site. This is how, among other things (like audience, location, quality of posts, etcetera), many of them choose which bloggers to collaborate with for their marketing campaigns.
So if you're wondering why other bloggers are getting emails directly from the big brands and marketing firms, it's because, most often than not, their blogs are ranking well. And they're ranking well not because they have a lot of comments on their posts, but because their site visitors actually stayed long enough in their sites and read their blogs.
The numbers are the least of your concerns
The reason why I'm blogging about this isn't because I want us all to obsess in our statistics. On the contrary, my recommendations have little to do with checking our stats often.
Here's what I know. We should always aim to publish good, quality content that provide value to our target readers. I believe that we will attract the right readers if we publish blogs that will resonate with them.
Promote actively and in the right places.  For example, do not expect those in the Facebook groups for entrepreneurs to be interested in your blog about your child teething.
And if you choose to join comment exchanges, choose the communities where those in the threads may most likely be interested in your topics.
Interested enough to read them.
Personally, I try to stick to family people – fellow moms, dads, homeschoolers, housewives and those who work from home, as much as possible, because I know that my topics have better chances of being read by them because they can identify with my blog.
Avoid quick solutions!
Take time to go through your blogs, use subheadings to subdivide your text, find appropriate images, use long-tail keywords thoughtfully, and put the right tags in. If you're on WordPress, Yoast is a great free tool to help you out.
Avoid quick solutions because they can bite your rear in the end. Exhibit A – how many people have liked your Facebook page yet have never interacted with any of your posts? Did you know that your page's reach depends on how much of those who have "liked" your page are actually clicking your posts? That's a different topic, of course, but I'm sure you get my point.
Blogging is great, it's fun and I've gotten a good social life out of it (yes, I've made friends through these comment exchanges and Facebook communities) believe it or not. There are a lot of opportunities to grow your blog, just don't be quick to jump into them without weighing the pros and cons.
And if you must join comment exchanges, for pete's sake, take time to actually read the blogs before leaving comments on them; and yes, expect the same thing in return. I know I do.