One of the biggest regrets I have in my life is having squandered the income I once had, and not being smart enough to secure health insurances for myself and for the people I love at a time when I best could.
If you've read my past posts on finances, you'd know that my husband and I have only been able to turn our finances around nearing our 40's. it's not a pretty picture, to be honest, but what's a couple to do but to get our act together anyway and push forward, right?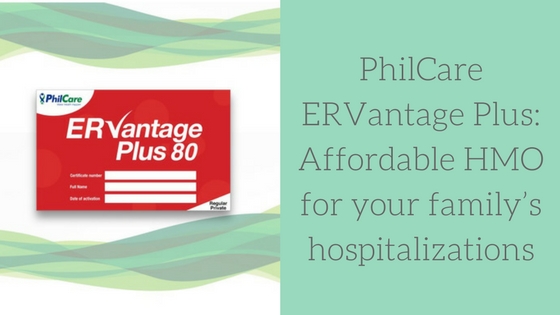 Lucky for us, we live in a highly progressive world and there are now a variety of options for us like PhilCare ER Vantage Plus that help us provide financial protection for ourselves and for our families – at least in health and medical needs.
Prepaid HMO
I first heard of prepaid HMO from a fellow homeschooling mom who happened to know a friend of mine. In passing, she mentioned that my friend availed of prepaid HMO's from her for her household help.
"Wait, what???"
Prepaid HMO was news to me and I was immediately interested, but I never had a chance to talk to her about it. I took note because I wanted to know if my parents and my parents-in-law are still eligible for these prepaid medical benefits.
I also wanted to know how my family – myself, my husband and my kids, can maximize these prepaid offerings.
When you need backup…
We do have an HMO that covers hospitalizations at the best medical facilities in the city, and we feel incredibly blessed to have it, but for a family like ours, reimbursable outpatient and ER visits can be quite challenging. Our check-ups and trips to the ER are reimbursable unless our physicians recommend hospital admission.
There was a time in our lives when we would wait the last minute to take our kids to the ER because we wouldn't be able to pay the bill if the doctor sent our kids home. Those were terrifying years, had it not for the grace and faithfulness of God, and the kindness of our general physician then, the late Dr. David Callejo, our children would have suffered tremendously.
Which is why I think that PhilCare ER Vantage Plus is good news for people like us.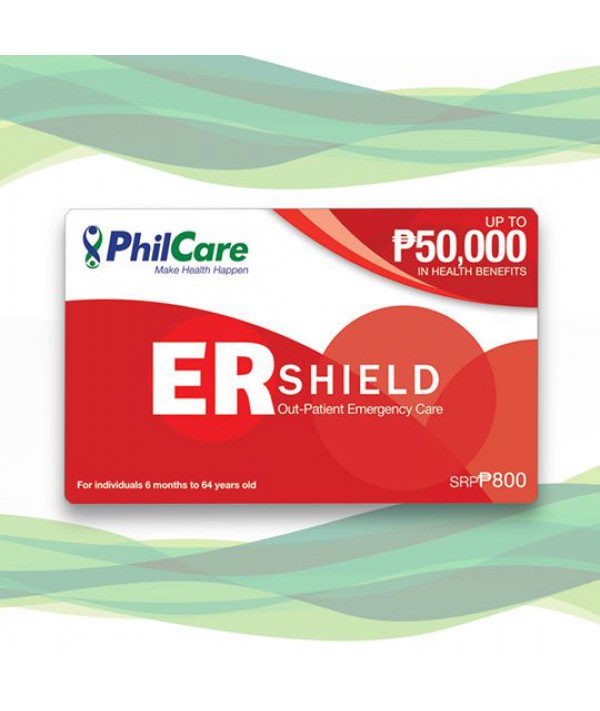 What is PhilCare ER Vantage Plus?
PhilCare ERVantage Plus has coverages up to Php 80,000 which includes Emergency Room care and hospitalization.
When you have PhilCare ER Vantage Plus, you can just proceed to any of the 500+ PhilCare-accredited medical facilities without having to worry too much about the doctor's bill, the costs of laboratory tests, medically-required therapeutic procedures, and other expenses; not unless they fall under the exclusions.
You can use your PhilCare ER Vantage Plus for cases like Acute Appendicities, Massive Bleeding, fractures and injuries secondary to accidents, and all those medical emergencies that can happen to anyone.
PhilCare ERVantage Plus also includes a Php 50,000 coverage for accidental death and dismemberment, as well as perks and discounts from wellness and lifestyle partner programs.
You can avail of PhilCare ER Vantage Plans for as low as Php 1,050 for ERVantage Plus 40 for adults. And that's not all! The best part is that you don't need to go through medical examinations to purchase and you won't need to make a deposit at the hospital in order for you to be admitted.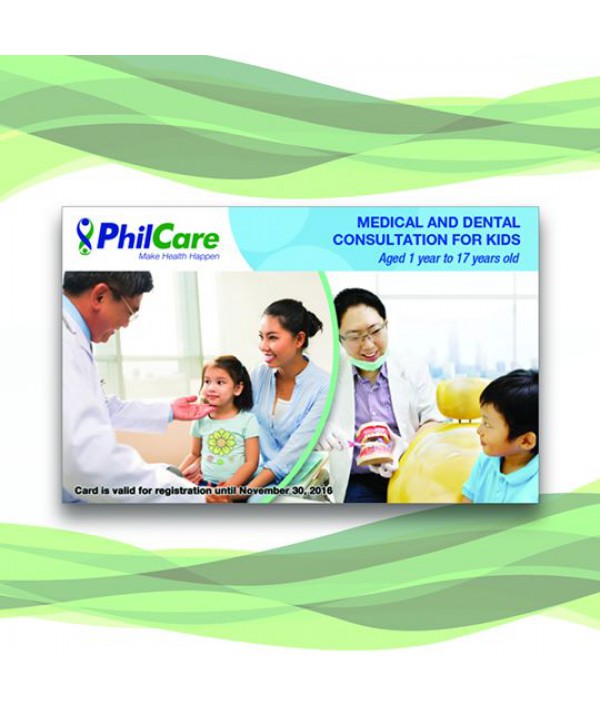 How to avail PhilCare ER Vantage Plus
You also don't need to wait for the card for you to use your PhilCare ER Vantage Plus plan.
You can purchase PhilCare ERVantage Plus vouchers at PhilCare's official site. You will then receive your registration details and the link to register in your email.
Your plan will be activated and be ready for you to use seven days after you register.
So easy!
But do take note of these important details:
Your PhilHealth ERVantage Plus plan is a one-year plan. You can purchase a new one once you've used up your current plan.
You need to have an active PhilHealth account upon hospitalization to be able to use your PhilCare. Or if it's more convenient for you, you could shoulder the PhilHealth portion of the bill.
Your coverage will be based on your physician's final diagnosis.
Practical Insurance
Sadly, my parents and my husband's dad no longer qualify as the plans are only for people up to 64 years of age. But his mom still qualifies, which is great. We plan to get her one sometime soon because she lives all the way in Laguna which is a bit too far for us to run to in case she has an emergency. At least she'll have something on hand for her medical needs.
My husband and I also agree that we should get a PhilCare ER Vantage Plan for ourselves. It's very practical because you won't know what may happen.
Of course having a health insurance is still best, but if you can't afford to invest in one, PhilCare ERVantage Plus is a very good, very affordable option.
What if you don't get sick, you ask? Well, then, that's a good thing. Your health is worth more than the amount you paid for.
But try to pause and think about the other side of things. What if you do get sick? Have you got anything prepared?