I've always been a fan of Master Chef. I've been watching it since the Gordon Ramsay-Joe Bastianich – Graham Elliott combo days. It's because of the show that I've been enjoying my kitchen a bit more, especially when I have the time to whip up something special for the family. You'd know these days when you see my version of "prettified" food pop up on my Instagram, haha!
For Master Chef 8, James Beard Award winner and Mexican-American Chef Aaron Sanchez and acclaimed pastry chef Christina Tosi join my favorite TV chef, Gordon Ramsay, in this season's search for the next Chef to look out for among all the talented home cooks that audition. And Doña Elena Olive Oil adds a little more excitement for foodies like me to this TV event! (Master Chef is always an event for me!)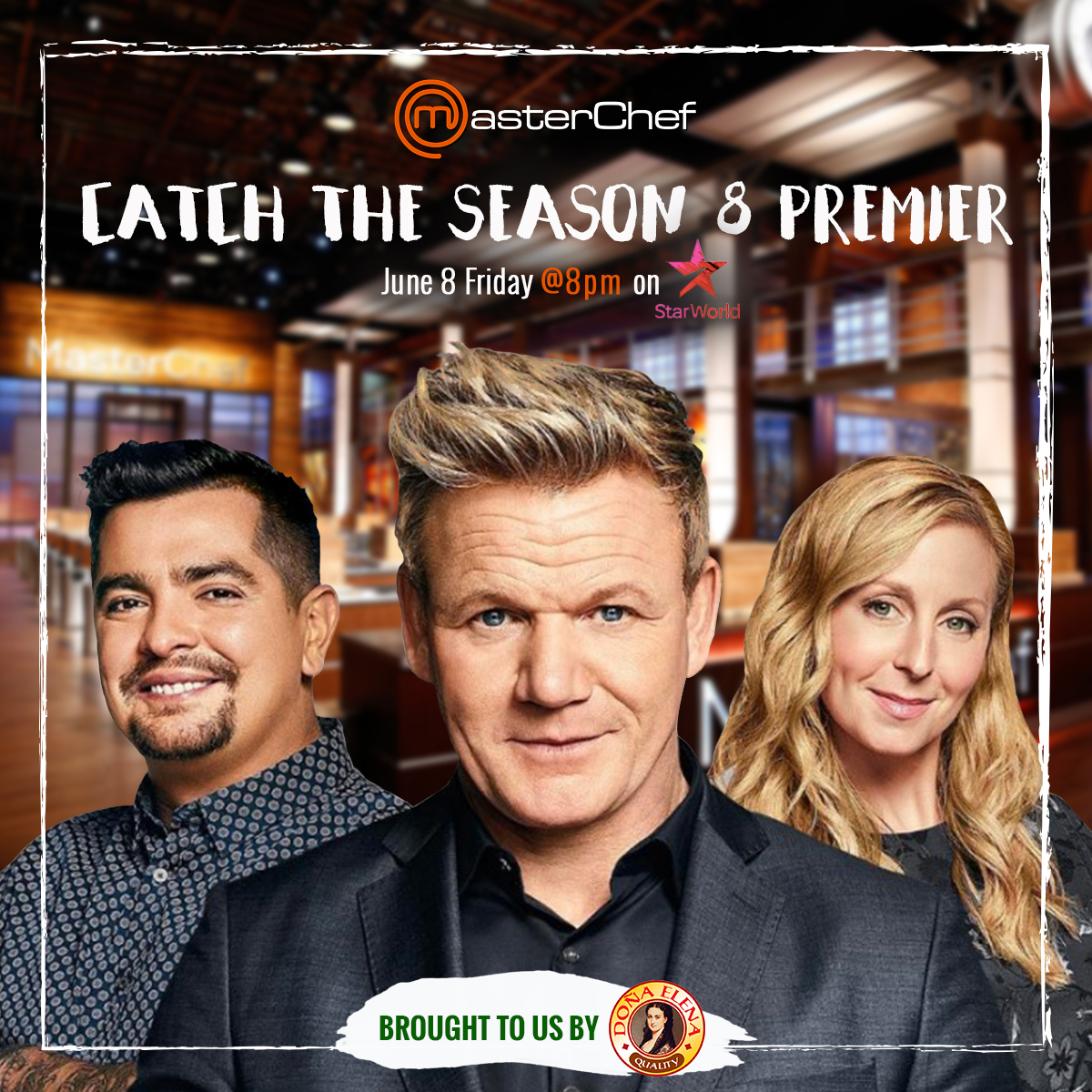 In between commercial gaps, we will be learning  healthy recipes courtesy of Doña Elena Olive Oil. So aside from the great culinary learning we're learning from the show itself, we're also getting additional tips and learning new dishes using Doña Elena Olive Oil  in between. How cool is that?
In case you don't know yet Doña Elena Olive Oil is a Mediterranean-inspired product that is consistently the number 1 brand of Olive Oil in the Philippines, according to A.C. Nielsen. It boasts of exceptional quality and premium taste that ensure you serve your family best-tasting quality dishes.
The consistent no. 1 olive oil brand in the Philippines, Doña Elena Olive Oil contains 80 percent monounsaturated oleic acids better known as good fats and is naturally rich in A, K, and E vitamins that help lower bad cholesterol. Olive oil does not only provide health benefits but also elevates the taste of any dish to a whole new level.
It comes in Extra Virgin, Pure, and Pomace variants and in 250 ml, 500 ml and 1 L glass bottles and 5 L PET bottle sizes.
Doña Elena Olive Oil is a product of Fly Ace Corporation, the leading food and beverage consumer goods company in the country today.
To start you off with some great tips, recipes and promos, you can visit @donaelenacuisineraclub on Facebook and Instagram