Strawberry picking at the Strawberry Farm in La Trinidad, Benguet
The place I was most excited to take the kids to was the Strawberry Farm in La Trinidad. I've always wanted them to experience strawberry picking and to walk the fields and see what it's like to be there.
I read Joy Mendoza's post, City Kids on Strawberry Farm , in 2013 and I've been praying for this to happen for my kids too since then.
I read somewhere that November to January is harvest time for the strawberries, so I knew right away that we had to go. Although later on, I was told by a local that it's only the beginning season of the harvest and that February is really the best time to come because that's when the strawberries are ripe for picking.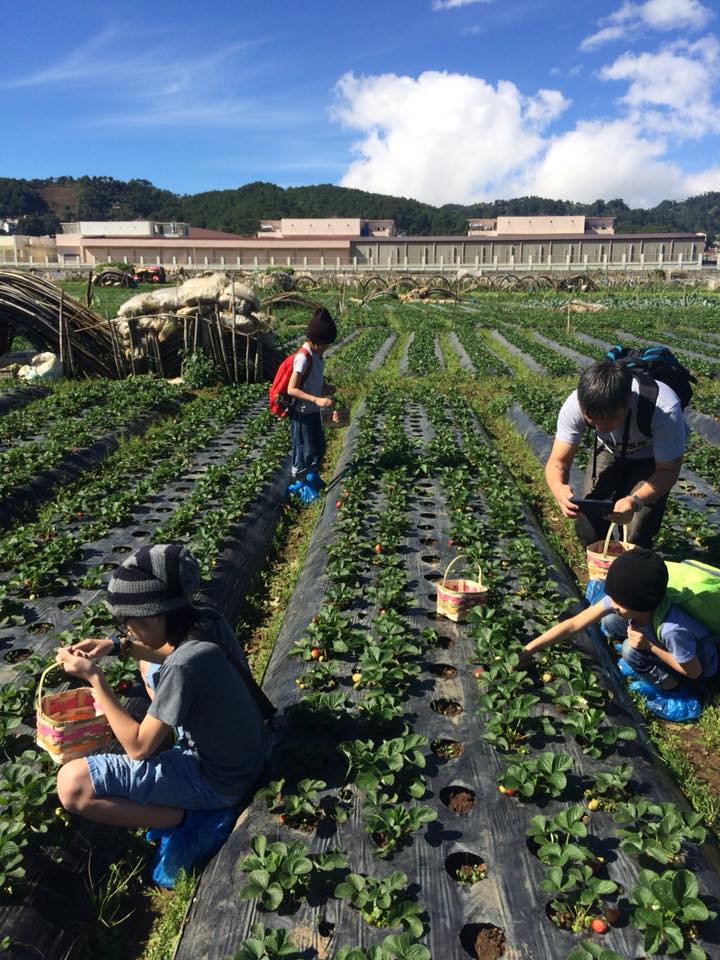 There are two entrances to the fields. If you're there to take photos only, the first entrance is fine. You get to walk through the lettuce patches and have your picture taken with the majestic mountains behind you.
But if you want to pick strawberries, you need to walk to the end of the road and ask one of the farmers to help you out.
We made the mistake of going the first entrance but we were met by Michelle, a La Presa local, who guided us to their part of the fields where the kids can pick strawberries.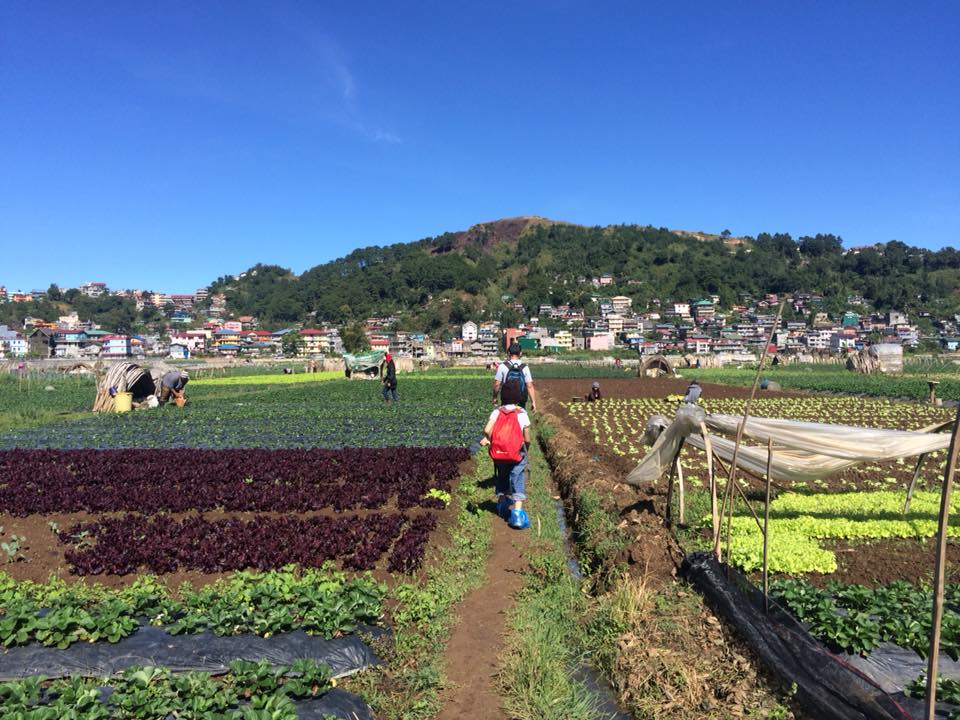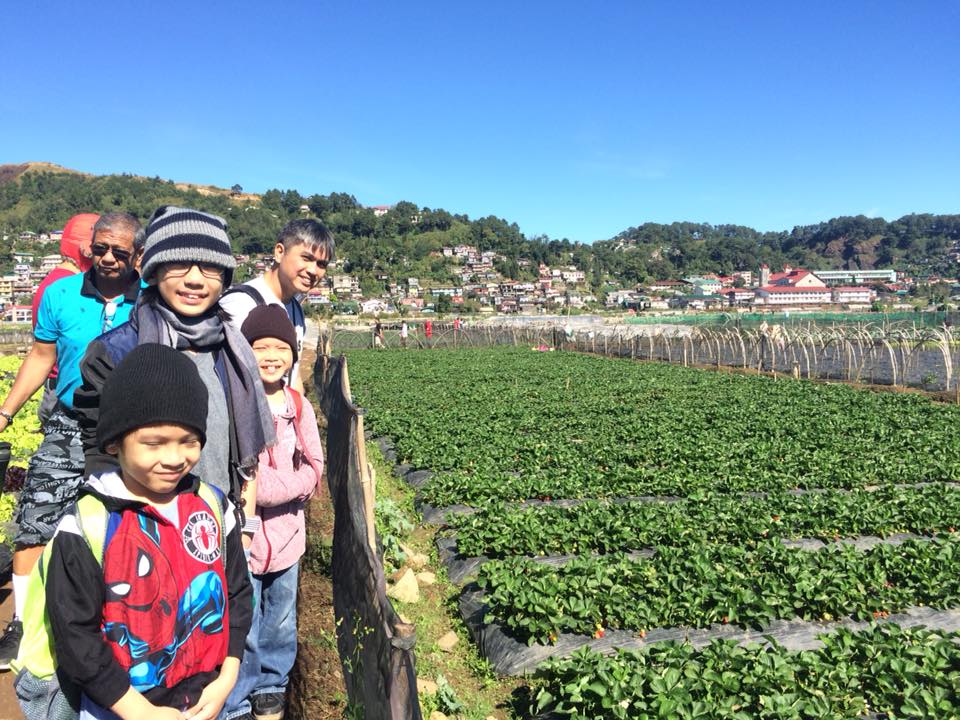 The rate is Php 500 per kilo of strawberries you put in your baskets. We had plans to go to Tam-Awan Village and Ben Cab Museum afterwards so we told the kids to only pick a kilo or less because it would be difficult to bring too many strawberries to our next stops.
We were all wearing sneakers and didn't want to muddy our shoes, so we just paid for plastic bags to be wrapped on them before going to the designated area for strawberry picking.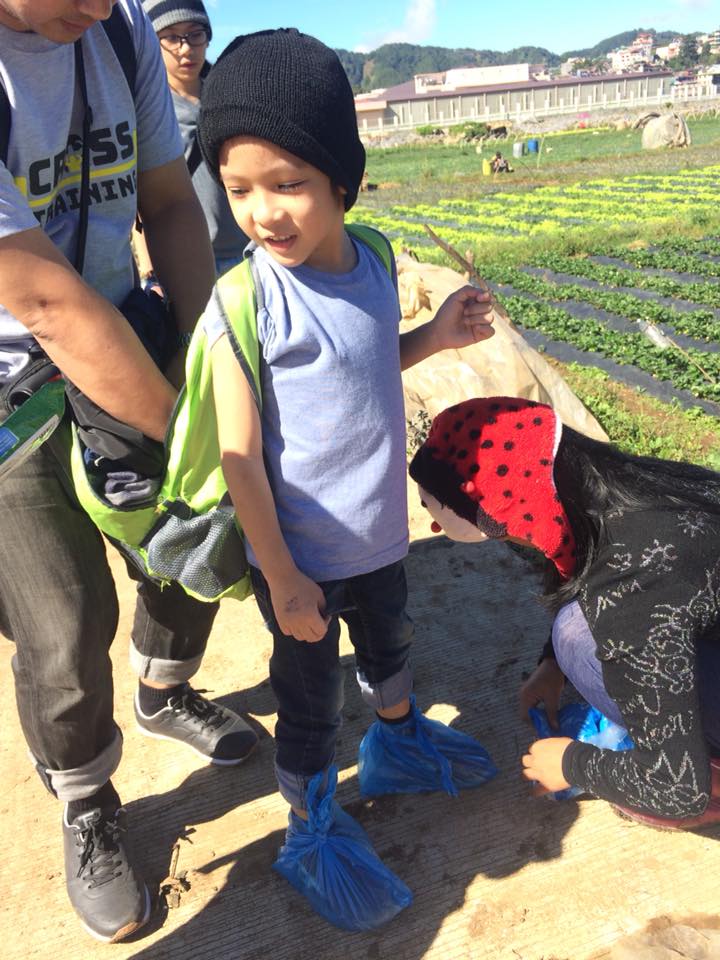 Each kid was given a basket. Michelle demonstrated to me and Jay how to pull the fruit off its stem, and we, in turn, taught the kids the same.
Judah took a while to learn how to pull the strawberries off the stalks, but he enjoyed himself a lot. In fact, when Lukas said that his favorite moment in our Baguio trip was Strawberry farm, Judah agreed, smiling from ear to ear.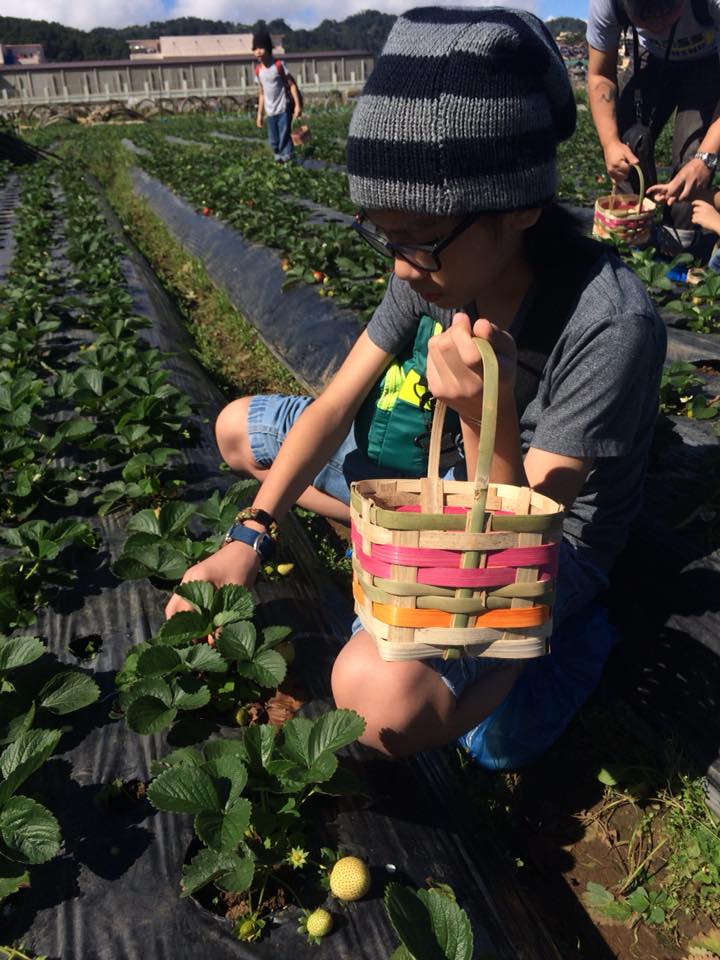 Lukas wanted to try planting lettuce but we were told that they don't really let guests do that yet.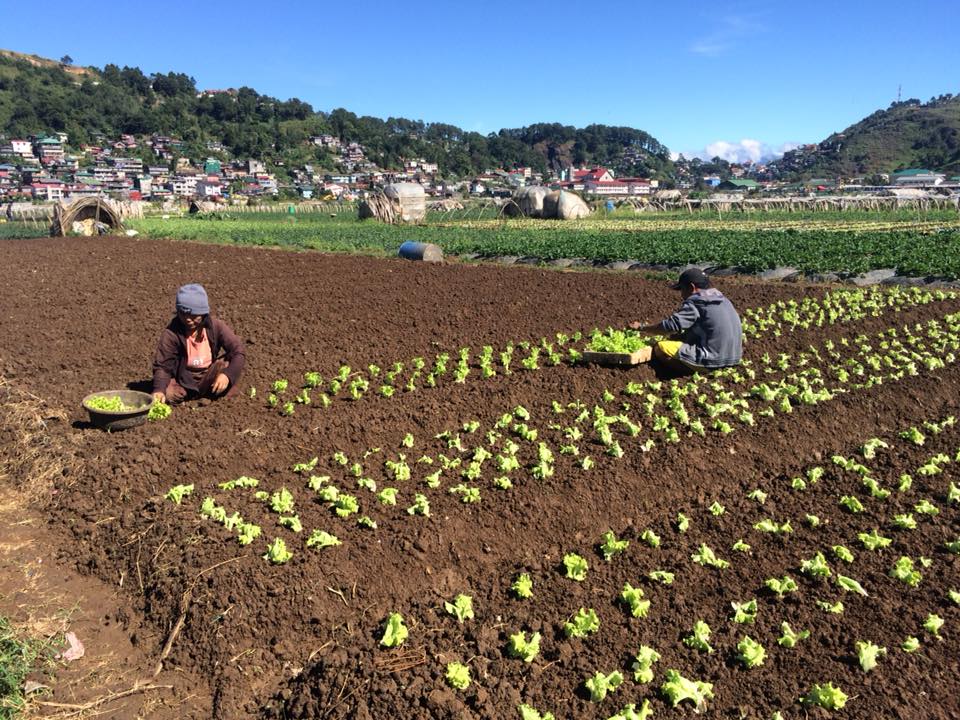 What I love about this stop is that the kids got to see real farmers at work.
They squished on mud with their shoes, felt the cool breeze blow and the sun warming their faces. There is something about experience, even if only for a short time, that teaches kids about a place, its people and their culture.
We would have loved to take them to La Presa, but according to the locals, there have been problems with the taxes and the tourists, it's been closed to guests for sometime now.
One of the things we teach our kids is to respect people of all livelihood. In fact, I don't mind if any of my children decide to buy a land and become a farmer someday. Why not, right? I want my children to see that life offers so many options. You don't have to be just like everybody else. And that all jobs, whether blue-collared or manual, add value to our society and to the economy as a whole.
You just need to open your mind to all the possibilities. They're limitless!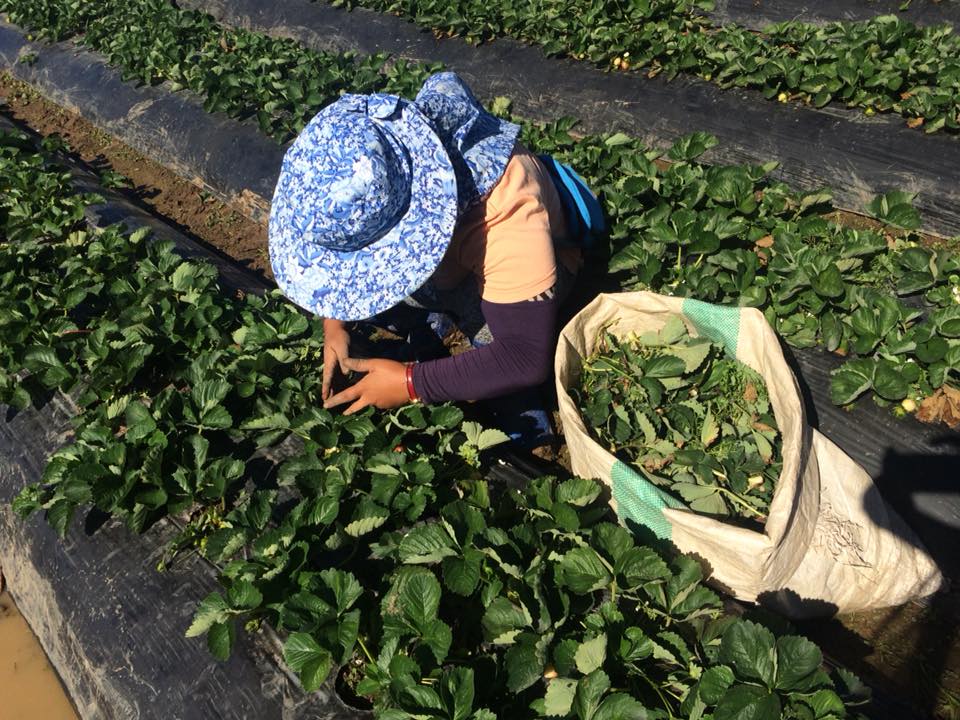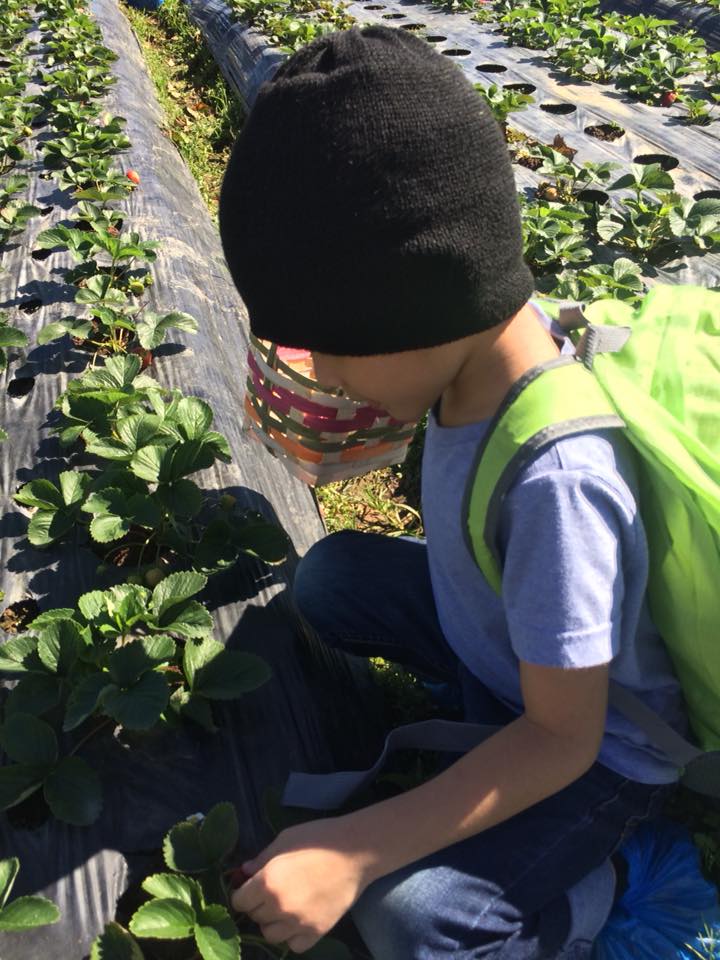 Strawberry wine!
Right outside the farm are several stalls that sell strawberry-based products. From the delicious Strawberry wine, jams, Strawberry-flavored taho, Strawberry Ice Cream and Strawberry fruits.
I tried the Strawberry wine and I loved it. How I wish we could bring some with us, but it's really challenging for us to add to our luggage because we still have two small kids to guide around.
Anyway, how to get there? We took the cab to Strawberry Farm from Villamor street, where Albergo hotel was. I think we only paid Php 160. You can also find taxis to take you to your next destination from there, although it might be more convenient to ask the driver to wait for you for an agreed fee.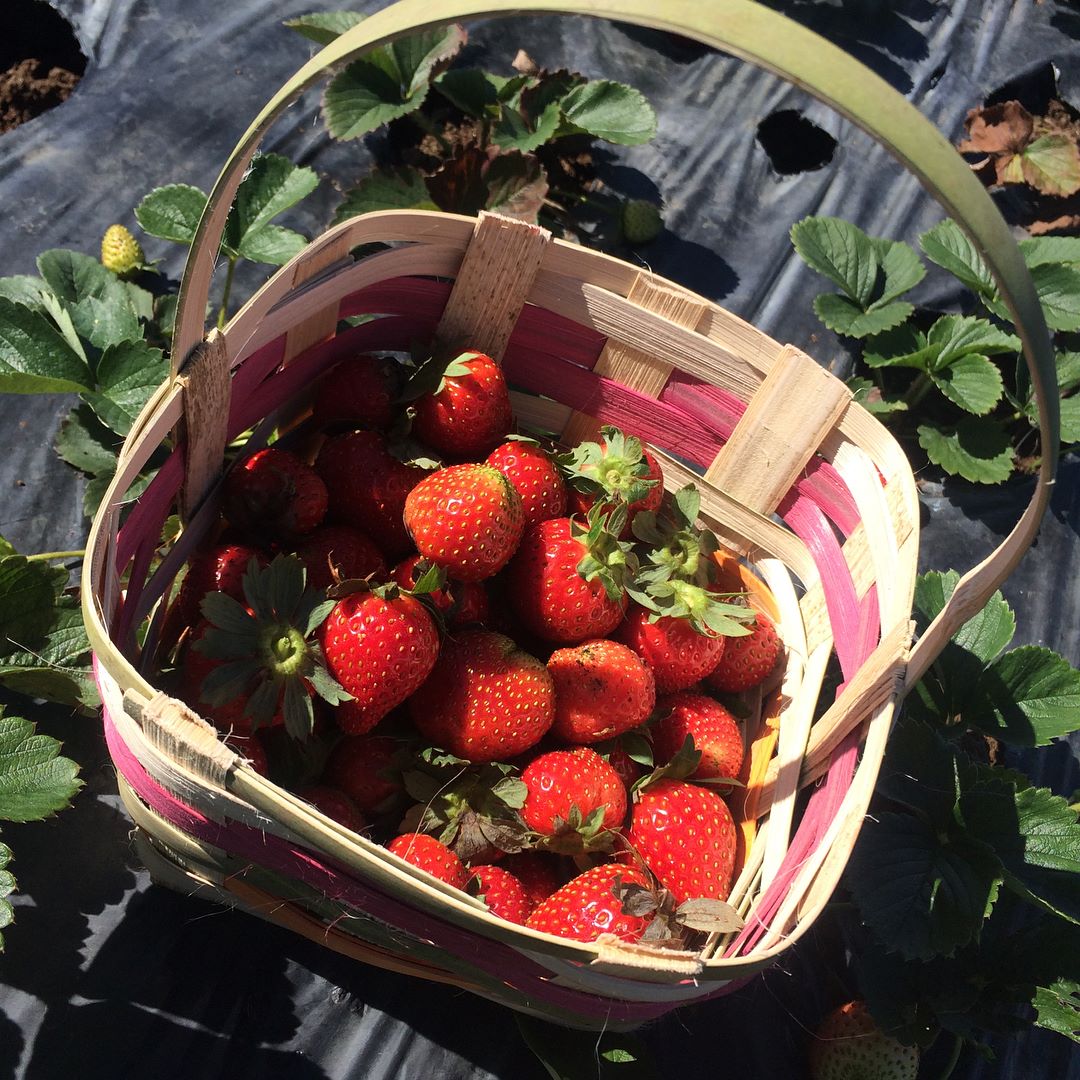 Strawberry Farm is open to tourists from 8 AM to 8 PM. If you would like to call and arrange a visit, you may contact 0955 396 5499.
Or you may just drop in.