Should you Independently Homeschool your child?
We've recently jumped back to independent homeschooling after three years with PCSoT (Philippine Christian School of Tomorrow). I just want to make it clear that we liked PCSoT and had we been with them from the very beginning, we would, most likely, have stuck with them until the 10th grade.
Unfortunately, our years of independent homeschooling prior to registering with PCSoT had its outcomes on our journey, and we had to take into consideration how our children were faring with the bulk of academic load and the pressure we were putting on their shoulders just to meet the required technicalities, so we withdrew our kids from the provider and went right back to the drawing board.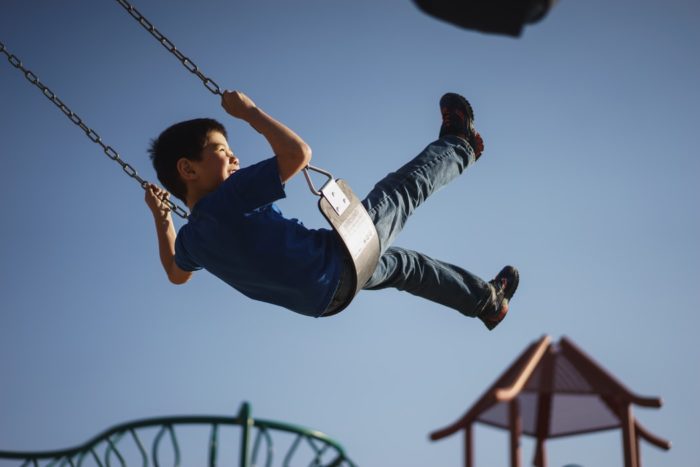 Qualifying Exams for Indies
Of course, the decision we made is specific to our family's circumstances. If there's one practical advice I'd give to families who plan to go indie, it would be to teach your kids to speak Filipino and go through Araling Panlipunan (Social Studies in Filipino) no matter how tedious the available materials can be because they're going to need them when they take qualifying exams, should you decide to put them back in the system.
I'm referring, of course, to the current process wherein independent homeschoolers can take the PEPT exams (Philippine Educational Placement Test) to transition back to traditional schools. Traditional, meaning, brick & mortar schools and providers licensed by the Department of Education (DepEd) to accept homeschool enrolees.
Just so you know, in two separate interviews granted by DepEd recently, they mentioned that they are reviewing the current system and are considering putting certain regulations in place for indies and possibly changing the process we've grown accustomed to. Whether the changes will make it easier or more challenging for the independent homeschooling community, we've yet to find out.
For the. meantime, we are enjoying our time with our children, playing with them, doing music with them, teaching them life skills, discussing books with them, and yes, going through academics using the colourful Brain Quest books which they are loving immensely. Among all three, it was our eldest who felt most relieved with our decision.
What is Independent Homeschooling in Philippine context?
Independent Homeschooling in the Philippines simply means not registering your child under a DepEd-accredited school or provider. Key word is "DepEd." So, if you have registered under a US-based provider, you are still considered an independent homeschooler in our country.
Independent homechoolers have more freedom and flexibility to customise their children's education. You can choose to follow the DepEd-mandated curriculum which they have made available on their website, or you can choose your own materials and methods, and design your own homeschool. Documentations and grading systems are optional since you are not connected to any school.
Sounds divine, doesn't it? Freedom – what a beautiful word.
But wait!
Much as independent homeschooling sounds a lot more fun without all the controlling factors, it is not for everyone.
Count the Cost!
When we were interviewed at an online homeschool conference recently, we were careful not to promote independent homeschooling despite being indies, ourselves, especially to new homeschoolers, simply because we believe that every family needs to consider all factors involved before making any decision with regards to their children's education.
"For which of you, desiring to build a tower, does not first sit down and count the cost, whether he has enough to complete it?" Luke 14:28.
Homeschooling is a continuous decision-making process and every decision you make will affect your child. That's why you should think twice and think long term. It's important that you know exactly what you are getting into.
Independent homeschooling, my friend, while it has its joys and perks, is not always a smooth-sailing journey for all.
Of Records and Accreditations
For instance, once you go indie, your child's school year will not be accredited by the Department of Education. So if you ever plan to go transition back to enrolling with a school or provider, you will either have your child go through the PEPT or enrol only on the next grade level from the last grade level recorded.
For example, if your child was last enrolled in 2nd grade and you independently homeschooled him for the next three years, when he re-enrols without the qualifying exam, it would have to be in the third grade instead of the 6th grade.
If you want to enrol your child for the 6th grade, he has to pass the PEPT for the 3rd, 4th and 5th grade levels.
You might have heard of the Alternative Learning System (ALS) exam as an alternative way, but you must understand that ALS is NOT just a qualifying exam, but a skills-based training program that DepEd is intending for impoverished families, families located in remote areas that  has very little or no access to education, and Out-of-School Youth. Your child will have to go through the program, study the modules and complete them, before he can take the test.
Also, if you have not heard it yet, since the implementation of K-12, DepEd now requires all students to attend Senior High School. PEPT and ALS are only for up until the 10th grade.
Suffice to say, if you have plans to put your child back in the DepEd system, or if your child has plans to go to a local university, you have to understand the hurdles your child will possibly have to face when the time comes.
Newbie homeschoolers may be looking for guidance and support
Most newbie homeschoolers need guidance and a certain level of support that homeschool providers can best provide. Homeschool providers assign advisers whom you can call and throw your questions at.
You may have heard that there is a huge shift of mindset when you homeschool. It is not bringing the classroom to your home. If you are having difficulty adjusting to this, you're going to need extra guidance and support.
Homeschool providers can also point you to the right direction if you are looking for co-ops and they usually have homeschool activities that you can join.
Of course there are existing Facebook groups where there are hundreds of families who are willing to give you advice, but if you are new, it is easy to feel lost and confused with the many different opinions from many contradicting perspectives and points of view that will be thrown at you.
There are also various homeschool groups that offer community support and and services, but again, if you're new and clueless, you may easily get overwhelmed if you are on your own.
Why is it better to lean on a homeschool provider for support if you're new at this? Simple! It's part of their commitment to their students and they are equipped for it.
Affordable options and open curricula
I'm not discounting that our financial capability has a lot to do with our decisions. Of course, ideally, we commit to paying for things that we can afford. But if this is the main reason why you are going to do independent homeschooling, let me just inform you that there are many homeschool providers that provide affordable options. Tuition fees for homeschooling can range to as high as 70K to as low as 10K a year.
If all else fail, DepEd said in the same interview I mentioned above that they are now allowing public schools to accept homeschool registrants. So if it's really just the tuition fee you're anxious about, then perhaps you should look into these options first. Why go through all the complications when you can register in a public school for free and have all the documentations and accreditations worked out for you?
As for flexibility in choosing your materials and curriculum, there are also many open curriculum providers out there that allow you to customise your homeschool as you see best fit for your child.
Who must consider Independent Homeschooling?
I've made a list of those whom I think are a perfect fit for Independent Homeschooling.
1. Independent Homeschooling is recommended for those who intend to live abroad.
If your family is planning to migrate to another country, having a transcript from an international provider might prove handy to have. Besides, it will be one less work to do since you don't have to adjust anything.

2. Independent Homeschooling is recommended for those who intend to study abroad.
If your child aims to study abroad or apply for ballet or performing arts scholarships in the US, Canada, or UK, he's going to need a transcript of records from an accepted international provider.
3. Independent Homeschooling is recommended for those who plan to homeschool all the way to Senior High.

Please proceed with caution on this information as I have not yet experienced this yet -though I have heard about it from a handful of different reliable sources -two of whom were families who successfully enrolled their kids in local universities 15 years ago using US-based provider credentials.
Just  a quick note  – they both aced the entrance exams given by the universities and the interviews. They also had an impressive portfolio of trainings and accomplishments. One was a highly trained ballerina and the other, a professional drummer for a popular network by the time they were applying for College.
If you plan to homeschool your child until Senior High, and you have at least registered him under a US-based provider, and can supply official transcripts of records and other documentations required; as long as he passes the entrance examination and aces his interview at the university he wants to go to, then going indie can work in your favour.
This does not apply to those who independently homeschooled without any provider at all. Your child needs to take qualifying exams to go to a local university, if this is your route.

4. Independent Homeschooling is recommended for those who will not pursue the university route.
I know of a handful of people who have decided not to pursue the traditional route of attending university and have succeeded. My husband and I honestly believe that university is not for all and are open to this unconventional idea. The face of the industries is drastically changing, I know because I have benefited from these changes firsthand.
But how early can you determine your child's future, really?
For example, our eldest doesn't see himself going the university route, but he's only 14. He's still young and can change his mind. As his parents, it is our God-given responsibility to make sure that we keep the best options for him open until he is 18 and old enough to decide whether he'll enter that door or close it for good.
Just so you know, we are still figuring that "keeping the best options open" part out.
But anyway, my list ends there.
How far are you willing to go?
I know that some of you may be asking, "what about those who disagree with the system?"
I'm not denying that there are successful independent homeschoolers who went all the way and completed college – some of them are even our friends – but from all the interviews I've listened to, they were all willing to comply to and undergo the necessary processes and intricacies to go to a local university and earn their degrees when the time came. The truth of the matter is — to go back to the system, you need to submit to the system.
So my question to you is, are you willing to go through it all if you decide to take the indie path?
My point being is that you don't go into it blindly. Yes, independent homeschooling is still an option for families to this day, but it is not without challenges, especially if you don't fall into 1, 2 and 4 in that list.
If you're #3, congratulations, the indie path is most likely a good fit!
Calculate the cost of your decision because it has everything to do with your child. How ready and willing are you to see your decision to the end?