Hi! Welcome to Fully Housewifed!
My name is May and I'm the housewife in this space. 13 years ago, I married my guitarist, Jay, and together, we raise the rest of our band – Pablo, Lukas, and Judah. They are our most precious gifts from God!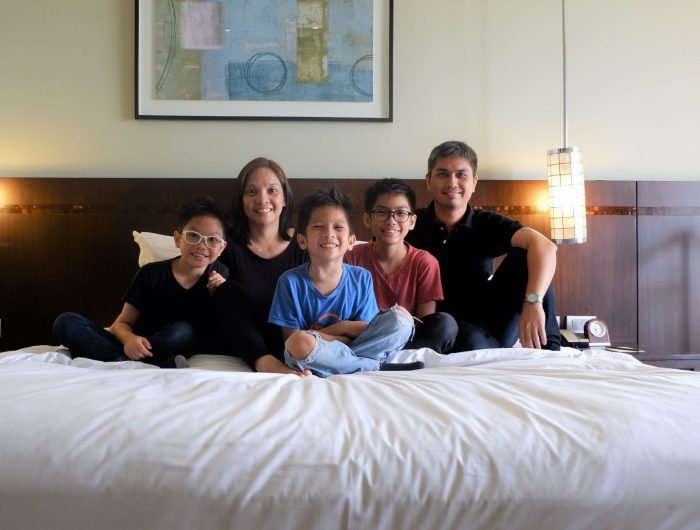 Jay works at our church, handling Music and Multi-Media for the Kids Ministry. I, on the other hand, make sure our kids keep themselves out of danger until their dad makes it home at the end of the day, haha!
We're a homeschooling family. We lean more on interest-led education, and for years have been doing DIY homeschooling; but we've taken a step towards a more structured format and have put our children under the A.C.E. (Accelerated Christian Education) curriculum this year.
My favorite topics to talk about are on parenting and homeschooling, family and marriage, and I love sharing easy recipes. But I also talk about matters on working from home, tiny living and money matters, and from time to time, do reviews on products, books, restaurants, venues, and shows.
My favorite part of all is connecting with other wives and moms all over the world. My passion isn't only in the things I write about, but in being able to speak life to other women.
I know that some wives and moms feel stuck, having to stay at home for hours each day, tending only to their kids and their chores, and though I do get that way sometimes, for most part of it, it's a joy. And I want to share that joy to others.
I facilitate a Bible study for wives where we learn to apply the Bible in our lives in practical ways together. We currently meet every week – Sundays, 1 PM, in Bonifacio Global City. If you are a wife or a mom, and you want to get to know Jesus and learn how to apply God's Word in your marriage and family life, please don't hesitate to join us! 
Shoot me an email at [email protected] if you want to get in touch.
You can also find me on Facebook, Twitter and Instagram. Let's connect there too!