Hi there! My name is May and I am the Housewife in this blog.

I'm married to the kindest man on this side of the planet, Jay, and together, we have been raising our three wonderful sons, Pablo, Lukas, & Judah.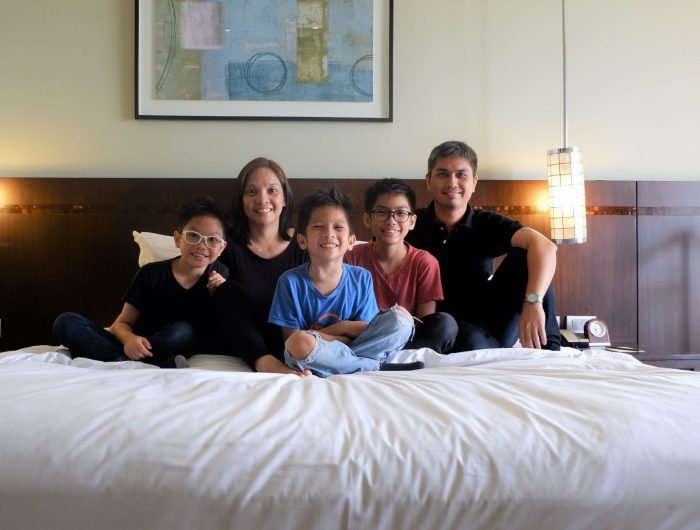 Jay works full time in our church, serving as a Music Director and Video Producer for the Kids Ministry.

I, on the other hand, am a Virtual Assistant for The Wellness Institute in Australia. I work from home, so I have more time to play and chat with my kids, oversee their learning, and keep our home tidy.

We're a homeschooling family of more than 15 years, using the interest-led approach on all of our three children, so you'll find plenty of stories about our homeschool journey in this blog.

I also like to talk about the rest of our life as a family, so you'll get to read a lot about our trips and activities, our faith, and our relationships.

I like to eat and I like to cook, so I also like to write about food – from the ones we try at the restaurants, to the easy, doable, delicious recipes that we cook here at home.

And that's not all because I'm quite a storyteller! I like to talk about the things I'm passionate about, such as theater productions, music, personal finances, and whaddaya know – fitness!

My favorite part in all of these is connecting with other wives and moms all over the world. My passion isn't only in the things I write about, but in being able to speak life to other women. My prayer is that whenever you read my blog, you will find hope and joy, as much as I have found joy in my calling as a wife and a mother.

Shoot me an email at [email protected] if you want to get in touch.

You can also find me on Facebook and Instagram. Let's connect there too!
Our family has been recently interviewed for a Mother's Day feature called "Extraordi-Nanay" for Condura. You can watch the episode here: