ENTERING A NEW SEASON FULLY HOUSEWIFED!
If someone told me back in my youth that I would desire being a full time housewife and mother, the career-obsessed me would have laughed, "IMPOSSIBLE!!!"
This morning, I'm nursing three glorious, new blisters in two fingers of my right hand I've acquired from sharpening my 5-year old's 24 new colored pencils last night. One of those things you get from being a full-time, hands-on mom, and I love it!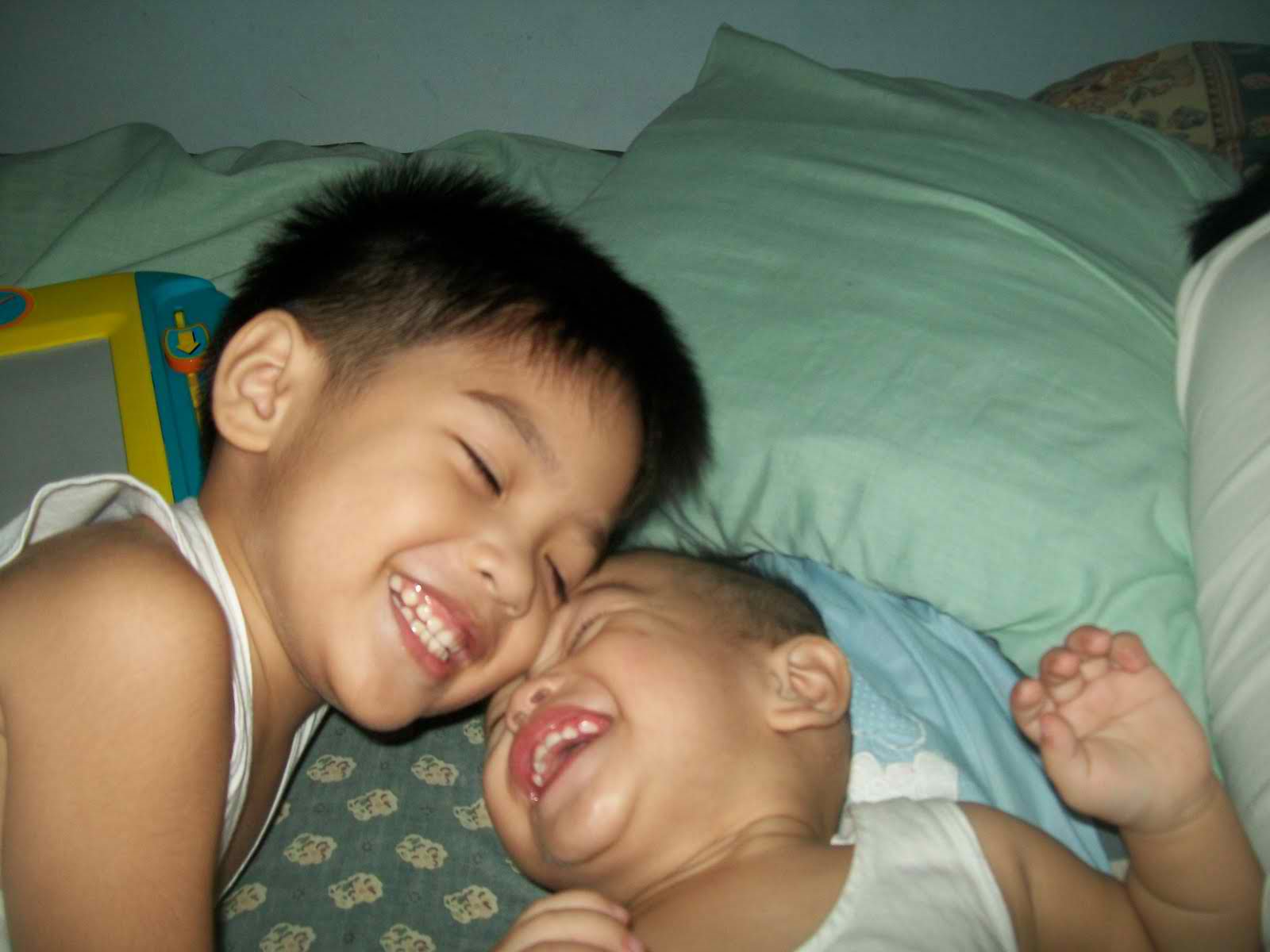 The blisters that I get are nothing! Being pregnant with my 3rd child while homeschooling my 5-year old, changing nappies and handling the demands of my 1 year old on top of all the house chores make up the pile of challenges that I face everyday. The hours are not always delightful, I tell you, and I do have my moments.
But at the end of the day, the joy that it brings to have talked about the different eeky bugs with our dear Pablo, or to see our baby Lukas dance for the first time is just worth all the last of my energy spent. Jay and I always have so much to talk about when he gets home.
He would tell me amusing things that happened to him at work and I would entertain him with updates on our two active little boys. This is my place and I am taking it.
What about my ministry? After going through a personal and emotional roller coaster, I have come into terms that it really is time to focus on family first. Being Jay's helper (Gen 2:18) is new to me, though I've heard of the concept in so many marriage talks that I've attended and I thought that I was doing it, too. I was wrong! Now I know that I need to learn the ropes and give my best to be good at it.
I want to fully support Jay in his calling to lead our family and to raise young worshipers and the way for it to happen is for me to step back, take care of our children, and intercede for him.
I've also seen the need to spend longer time teaching Pablo and Lukas about God and His Word and how to apply it in their young lives.
There's also the baby to think about and care for. My ministry for now is just family. My desire to teach children and others about worship and about God remains and my desire to disciple other women continues to burn in my heart and I will speak when I need to, if only to point others back to Christ and His Word.
And I hope that my life will speak of His love and His ways. And I will nurture my passion, and enrich it. I will listen, read and learn until God takes me where He's taking me in the ministry He has called us in.
I miss the men and women and I miss the kids whom I have served alongside with throughout the years in the Kids Music Team and I miss mah gurls in my Victory group. But they're all taken care of, God has put everything in order. Some pieces are still awaiting to be fitted in the puzzle, but I will wait. This is my place now, and I'm taking it.
"Many are the plans in a man's heart, but it is the LORD's purpose that prevails" Proverbs 19:21.