I love the Christmas season. I'm like a little girl every time it's near. I love how it brings people together and how everything around you seems beautiful and sparkling, and full of love and joy.
I also love how there are certain things that you can only experience during the Christmas holiday, like Serenitea's limited Christmas drinks – the Lotus Biscoff Speculoos Coolers!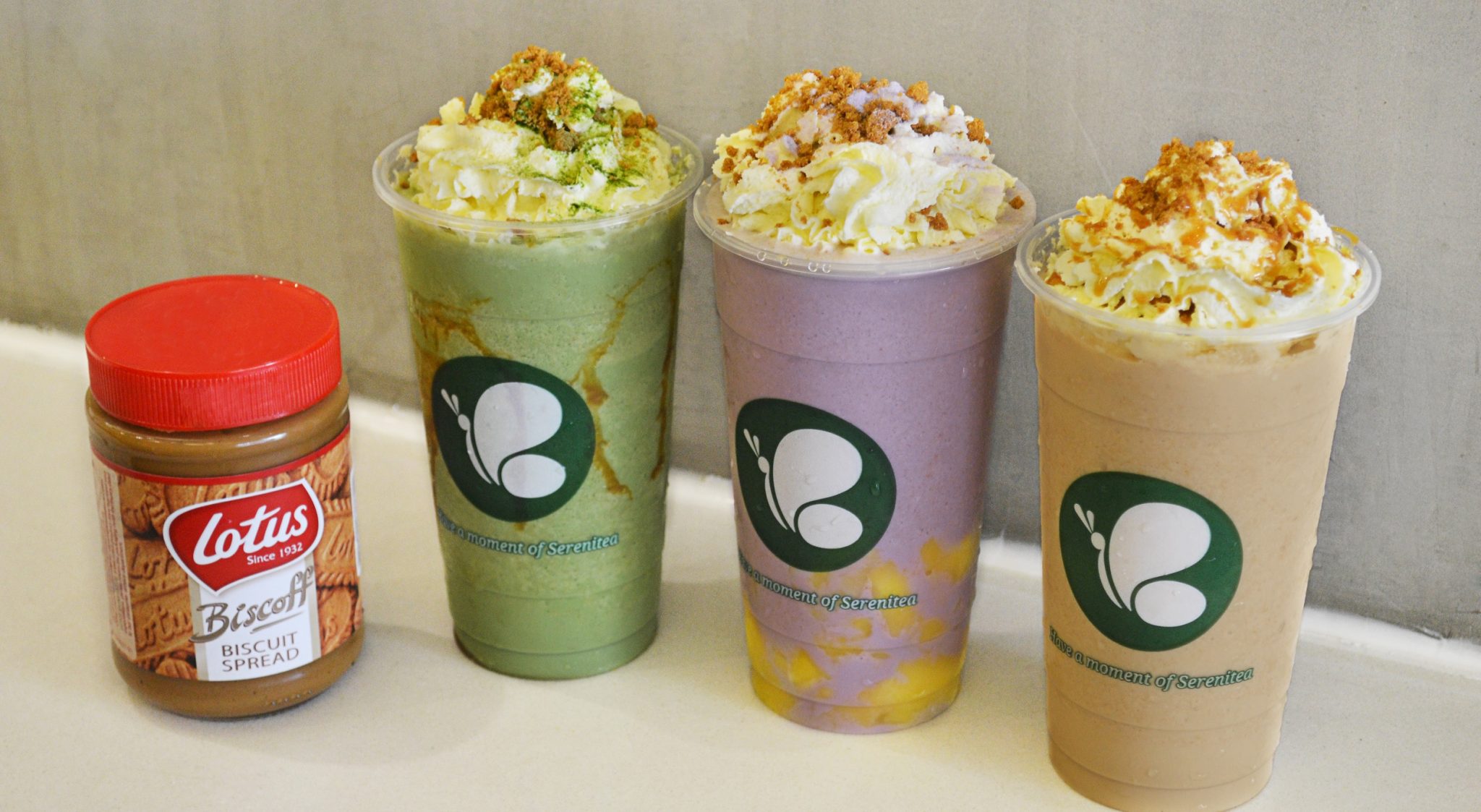 A Belgium-sort of Christmas
Do you know what a speculoos is? I've always thought it was just some kind of chocolate treat before but the only thing I got right was that it's a treat, but there's more to it than just being 'a treat."
"A Speculoos is a spiced short crust biscuit traditionally served as a Christmas treat in Belgium."
True to this delicious Belgian tradition, Serenitea's Speculoos Coolers are made with Lotus Biscoff Spread and topped with sprinkles of crushed and caramelized Lotus biscuits.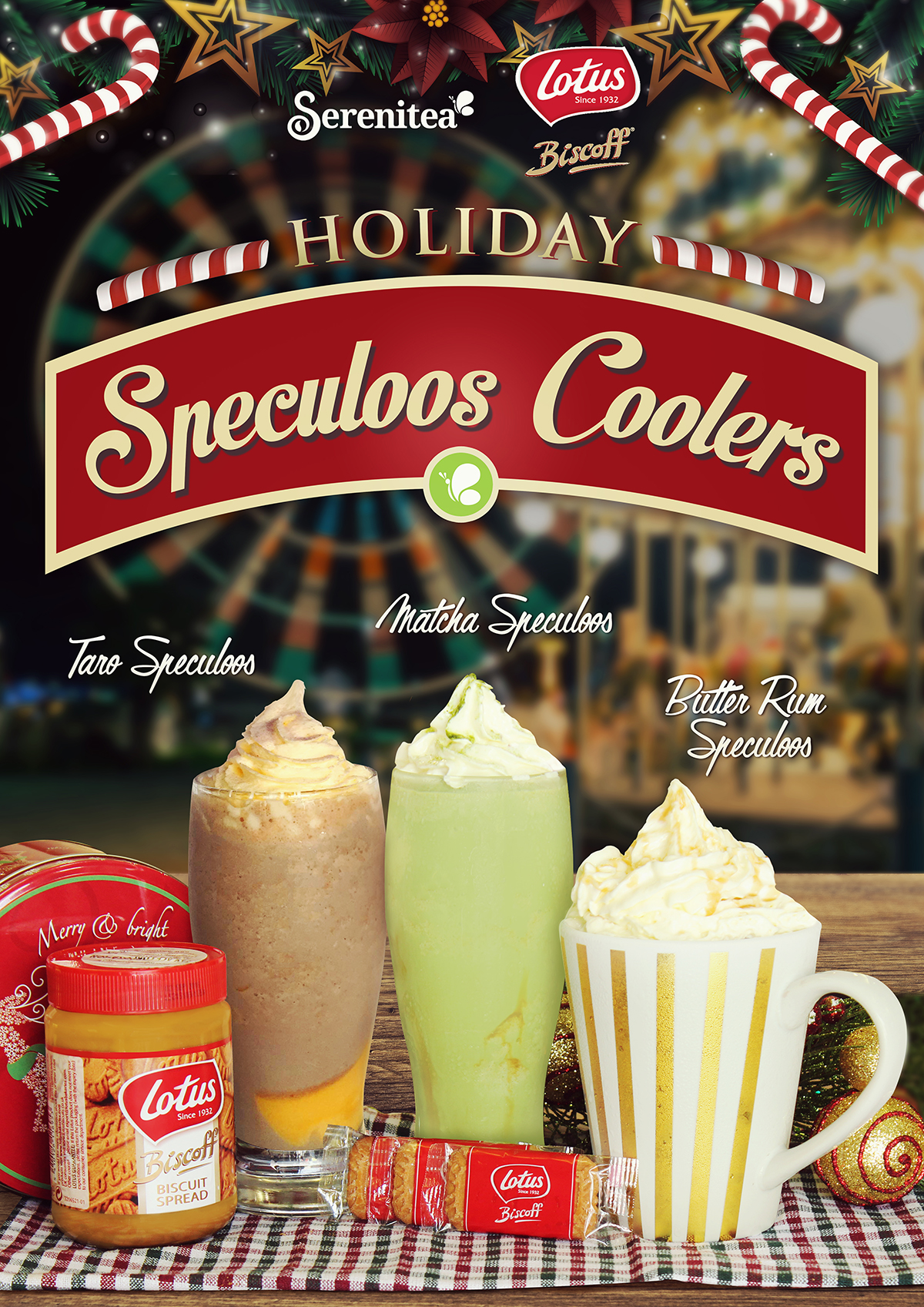 Speculoos flavors
These limited Christmas Speculoos coolers by Serenitea come in three flavored slushes: Taro Speculoos, Matcha Speculoos, and Butter Rum Speculoos.
Taro Speculoos adds a hint of cookie dough to a combination of taro and Lotus Biscoff ; Matcha Speculoos is a mouth-watering combination of matcha green tea, cookie butter and Lotus Biscoff; and Butter Rum Speculoos is a mix of delicious butter and rum.
All three Speculoos Coolers are only available until January 31, 2017. So for this holiday, drop by any Serenitea outlet with your friends and family to enjoy these cups of sweetness.
Meanwhile,  you can buy Lotus Biscoff Spread and Original Caramelized Biscuit products at leading supermarkets nationwide.
Lotus Biscoff is exclusively distributed by Fly Ace Corporation, one of the leading food and beverage consumer brands in the Philippines. 
To know more about Lotus Biscoff and Lotus Biscoff Speculoos coolers, visit the following Facebook pages:
Lotus Biscoff Philippines: www.facebook.com/LotusBiscoffPH
Serenitea:  www.facebook.com/iloveserenitea/