Review: Kaizen 10 Minute Haircut
We originally planned to watch Avengers: Infinity War at a later date but didn't have sufficient powers to resist social media hype. We ended up braving the long line at Metro Market! Market! yesterday and got ourselves tickets to their Cinema 2's last full show at 10 P.M.
We had a lot of time to spare even when we were planning to have dinner since we were there at around 6 PM, so when I spotted Kaizen 10 Minute Haircut at the corner of the same floor, I thought it would be a good time to give the boys their much needed haircut.
They've been sporting the ones they got from Baguio in December in the hands of a barber who was extremely confused with our instructions, haha! Their hair had been growing in dismal proportions since and I badly wanted to fix this.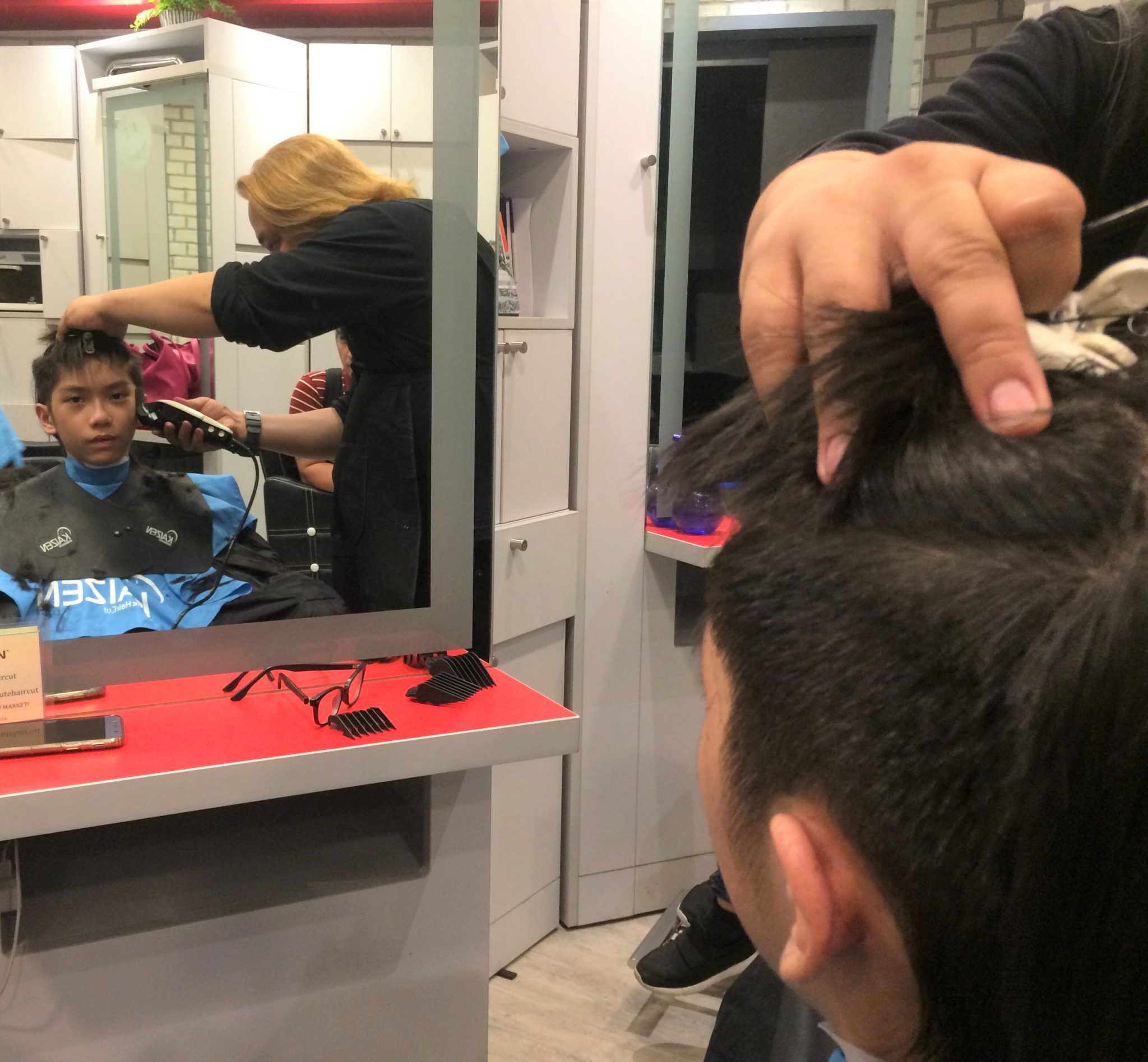 10 minute haircut
David's Salon, where our 12-year old Pablo used to get his haircut, and the barber shop where our younger kids, Lukas and Judah, got theirs, were just a floor below; but lines in those places are too long, and though we had time to spare, I didn't want to use it waiting for our kids' turn.
Besides, Lukas had been begging me for a more stylish hairstyle which he can't get from regular barbers, so I thought trying out a new salon would be interesting (and more affordable, if I have to pay for three!).
Sign at the door says rates for women and children's haircut are at Php 250, but they offer a Php 150 10 minute haircut for men.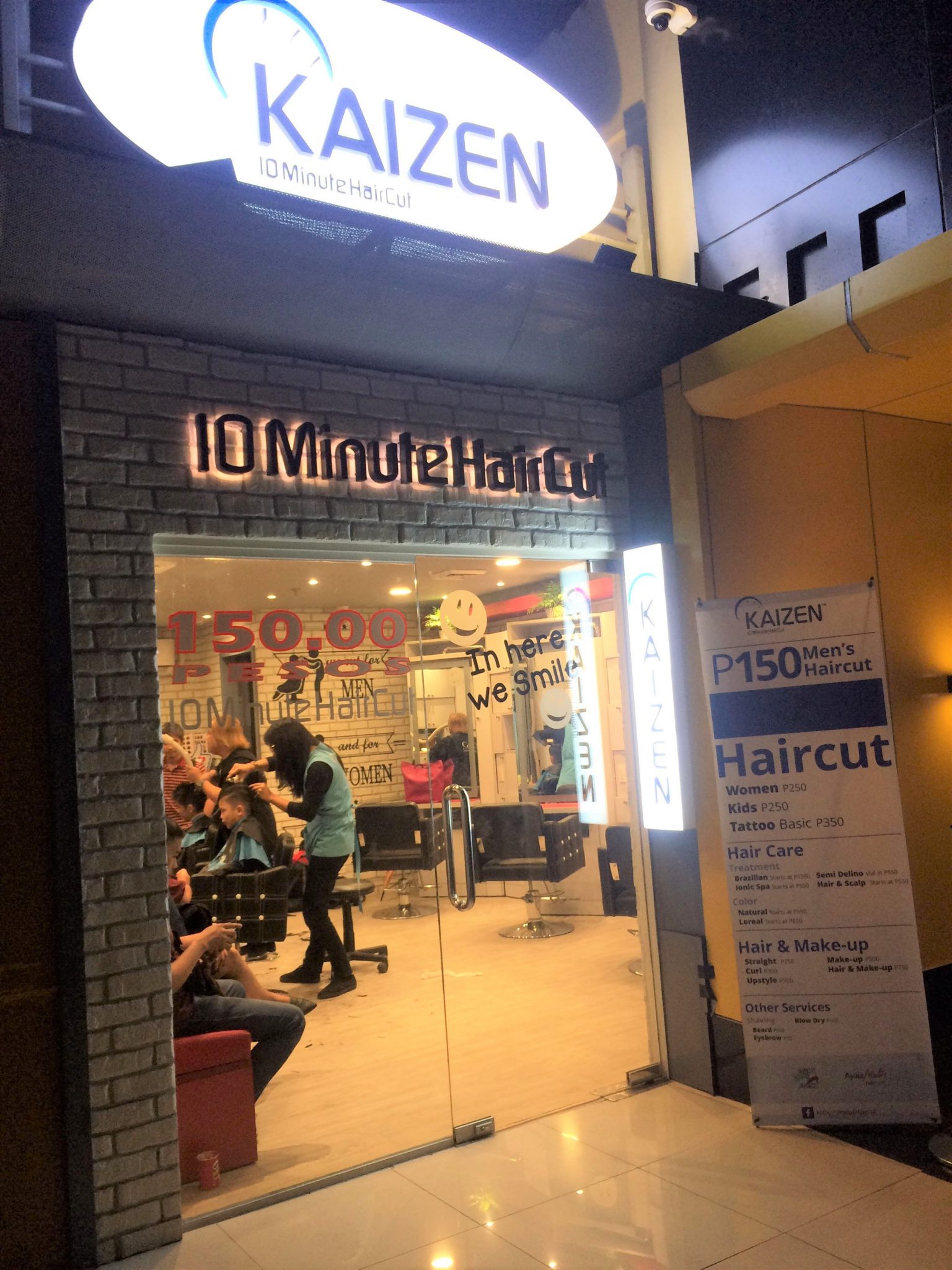 No fuss haircut
Kaizen in Market! Market! is quaint but very nice. It's well-lit and I love the white tiled walls and the writings on them that inform customers of the basic benefits you get when you get your haircut with them.
For one thing, they promise quick, no fuss service. You can be in and on your way in a snap. And at this time and age, time is a precious commodity to many of us.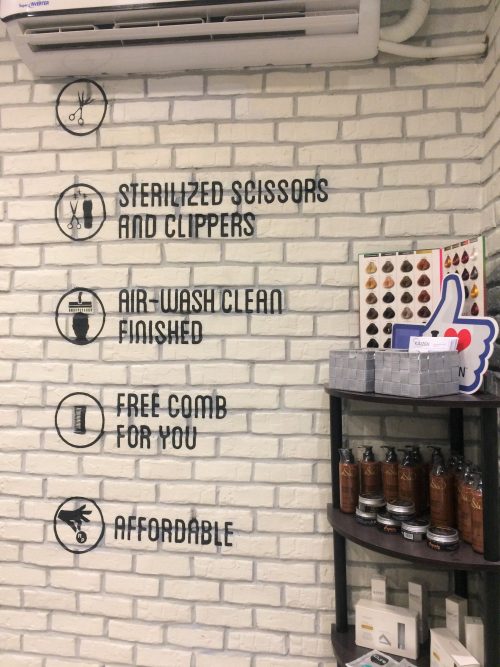 You'd think an affordable 10 Minute haircut has its catch, but the salon's presentation was very pro, the staff had on neat uniforms and they spoke warmly, the boys felt at ease right away.
There were only two hairdressers and the volume of people coming in at that hour were only a handful, so I guess it contributed to the relaxed atmosphere.
They didn't seem to mind that we parked all our stuff against the wall and sat on the vacant customer chairs on the other side of the room, instead of the wooden bench near the door. But it would probably be a different story if the place was brimming with customers.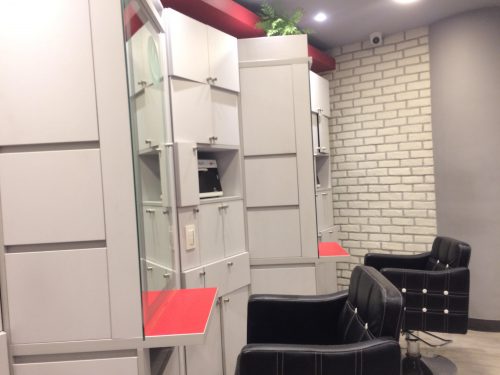 No Hair catalogue for kids
Kaizen didn't have too many hair catalogues that we could look through, but I had a feeling the hair dressers would do well.
Well, you can't really tell how good they are until they do it, but I tried the Php 50 hair cut in the neighborhood and my hair turned out okay even with minimal styling. Seriously, all I have to do is blow dry my hair upside down for it to look fine.
Anyway, I asked the hairdresser to make recommendations and we picked the one that Pablo felt comfortable with. Pablo had become accustomed to long hair and was feeling anxious about cutting his locks short.
At first, he kept repeating he didn't like his hair once it was chopped, but changed his mind eventually when he saw the finished results.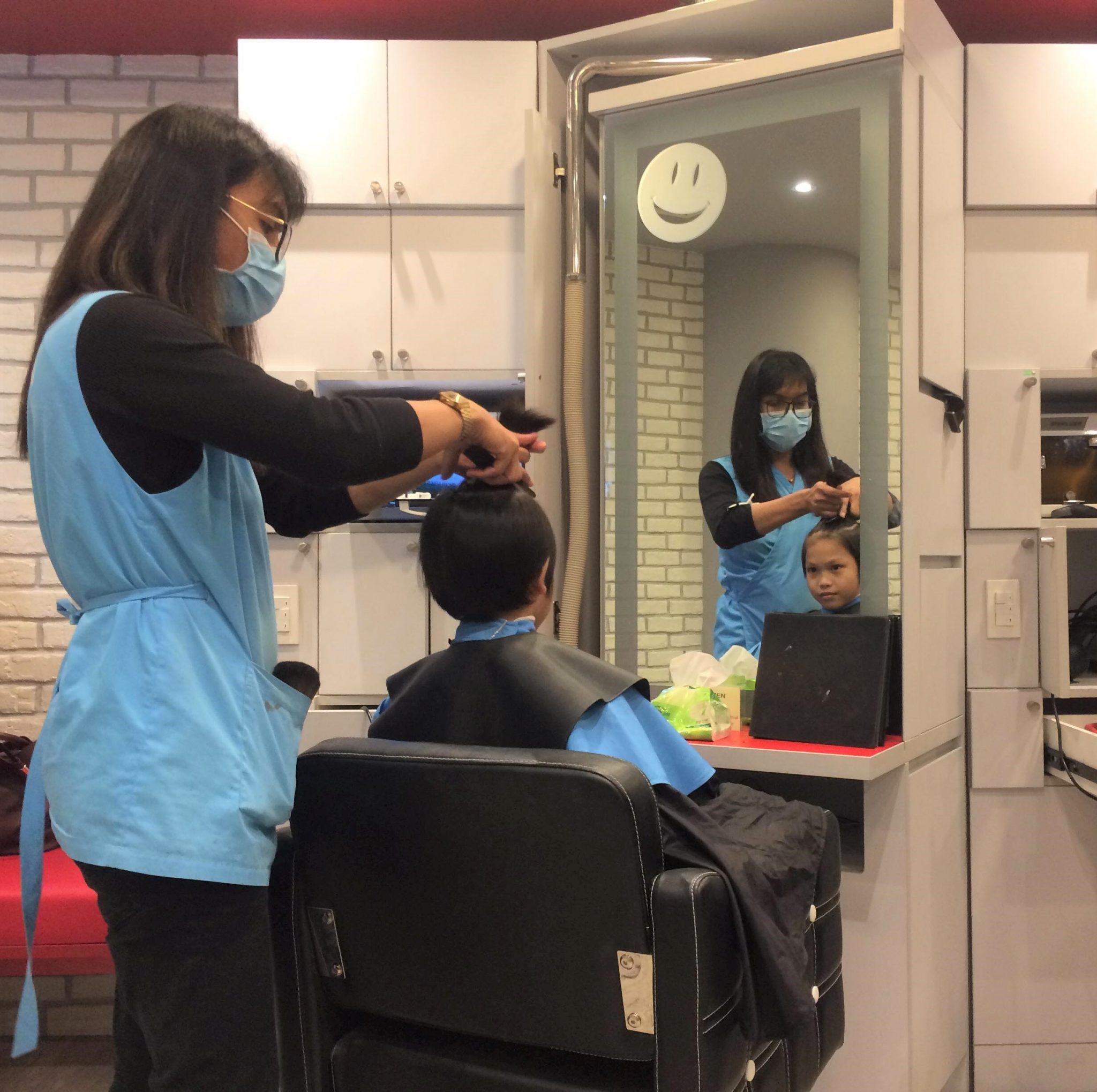 Lukas, on the other hand, told the other hair stylist to just do what Pablo's hair stylist was doing for him. He said he liked his new haircut afterwards, but kept asking how long it would take for it to grow.
He has a dream hair cut. Have you watched Boss Baby? He wants the main character, Timothy's, hair style. He wants me to use hair wax on him to style it exactly that way, haha!
Judah had to wait for his turn and when he finally sat on the chair, he told the hair stylist to "please make me look better?" The hair stylist laughed along with the rest of us.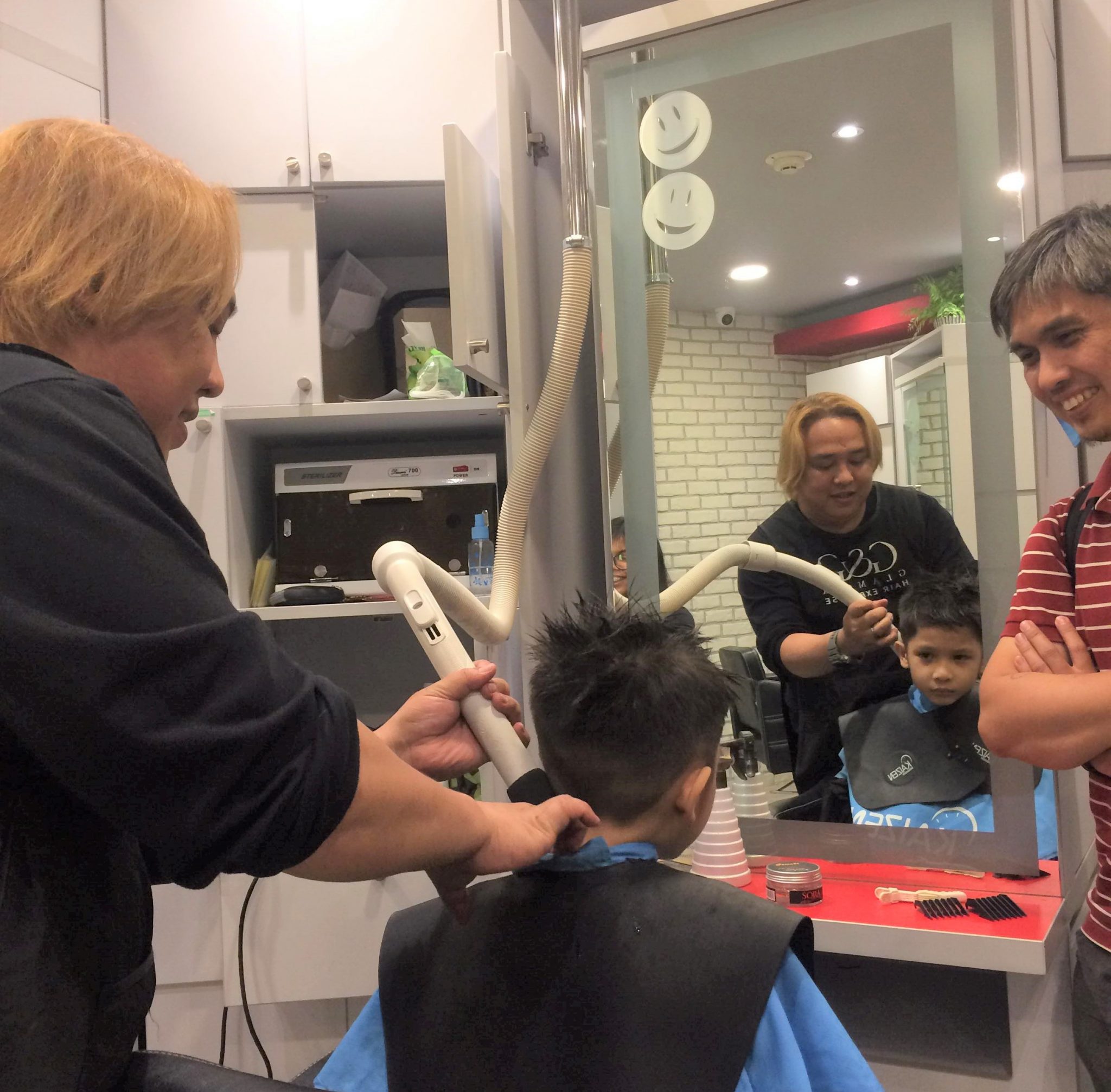 Quality service
We love how our kids' hair turned out! It took a little more than 10 minutes each, especially for Lukas who kept getting tickled by the razor and Judah who kept moving his head, but the hairdressers did excellently.
Lukas' hair, in particular, doesn't need any waxing to tame it. His hair looks great even without styling.
Here's how they used to look before they got their hair cut:
And here's how they look now: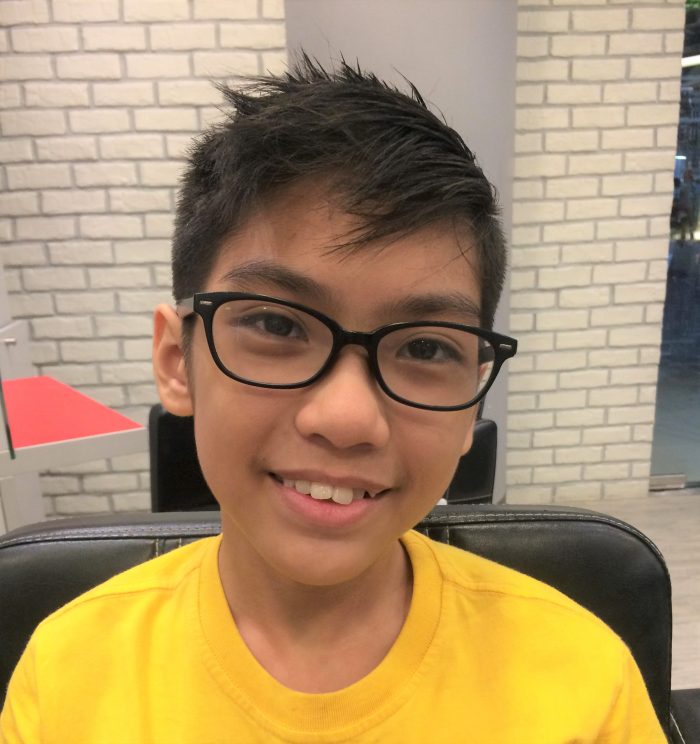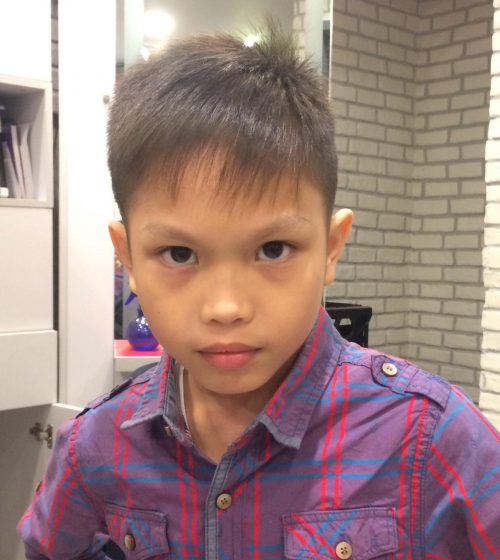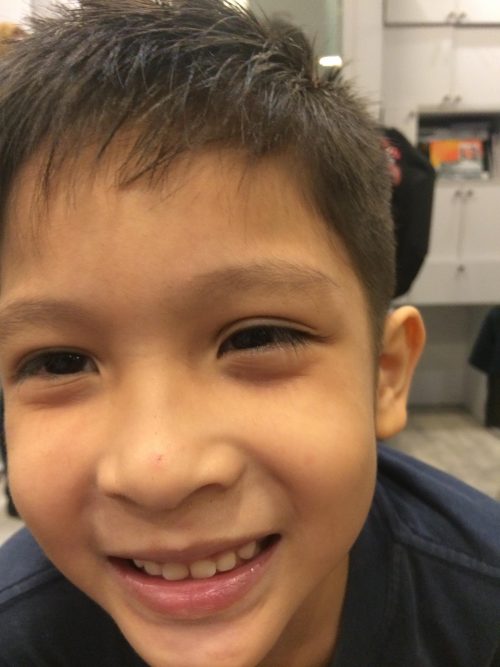 Kaizen also offers hair treatment services such as Brazilian treatment, Ionic spa, Semi Delino and Hair & Scalp treatment, among other things. You can have your events hair and make up done with them, too.
Kaizen 10 Minute Haircut is a franchise of a hair service company based in Indonesia. You can read about what they're about here.
As for their branches in the Philippines, you may refer to their official Facebook page, Kaizen10MinHaircut.
*This is NOT a sponsored post.