Introduction to AI and Humanoid Robotics at Smarter Robotics
An interest in Robotics is something our eldest and youngest sons have in common. Pablo, our 13-year old, has already attended a Robotics class at The Study by Enderun, but our 8-year old Judah has yet to join a class.
My children were invited to attend a trial class by Alex Ferrer of Smarter Robotics last January 19. The class was held at Mindchamp International Preschool at Shangri la mall in Edsa at 11 AM in the morning.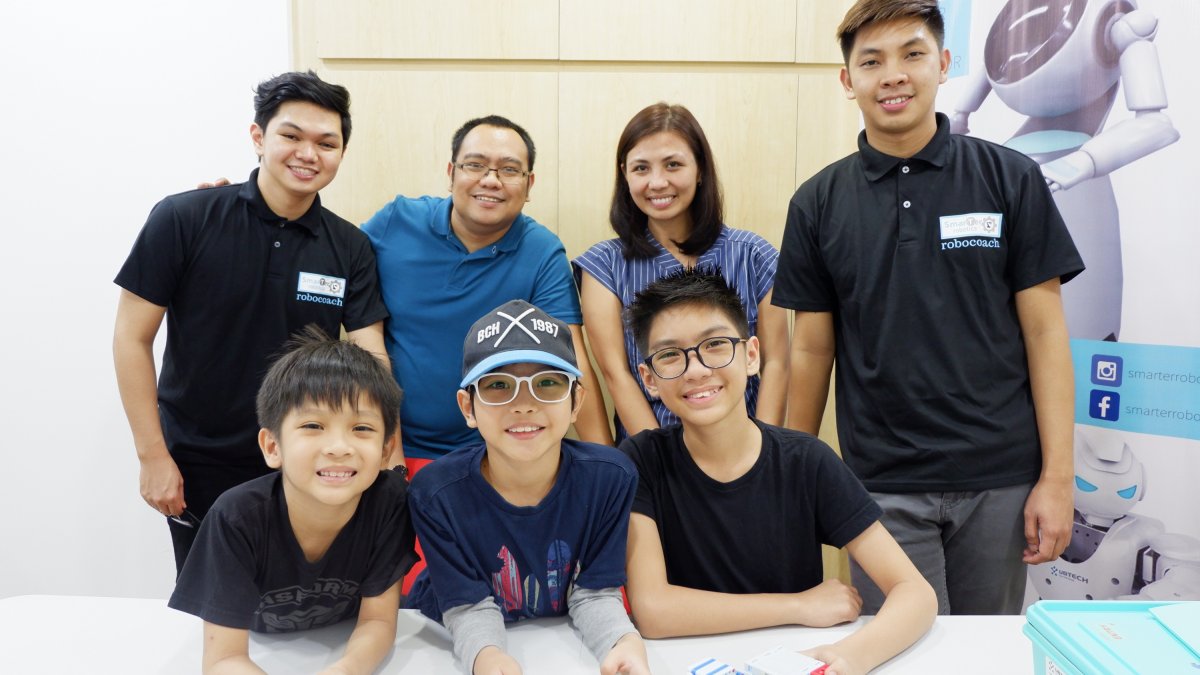 They were joined by Lukas and Judah's play group buddies, Samantha, Samuel, Ejay and John.
The kids were divided into groups. In this case, they were grouped by family.
Pablo joined his brothers, Lukas and Judah, in one group; Samantha and her brother, Samuel, formed one group, and Ejay and his older brother, John, became one group.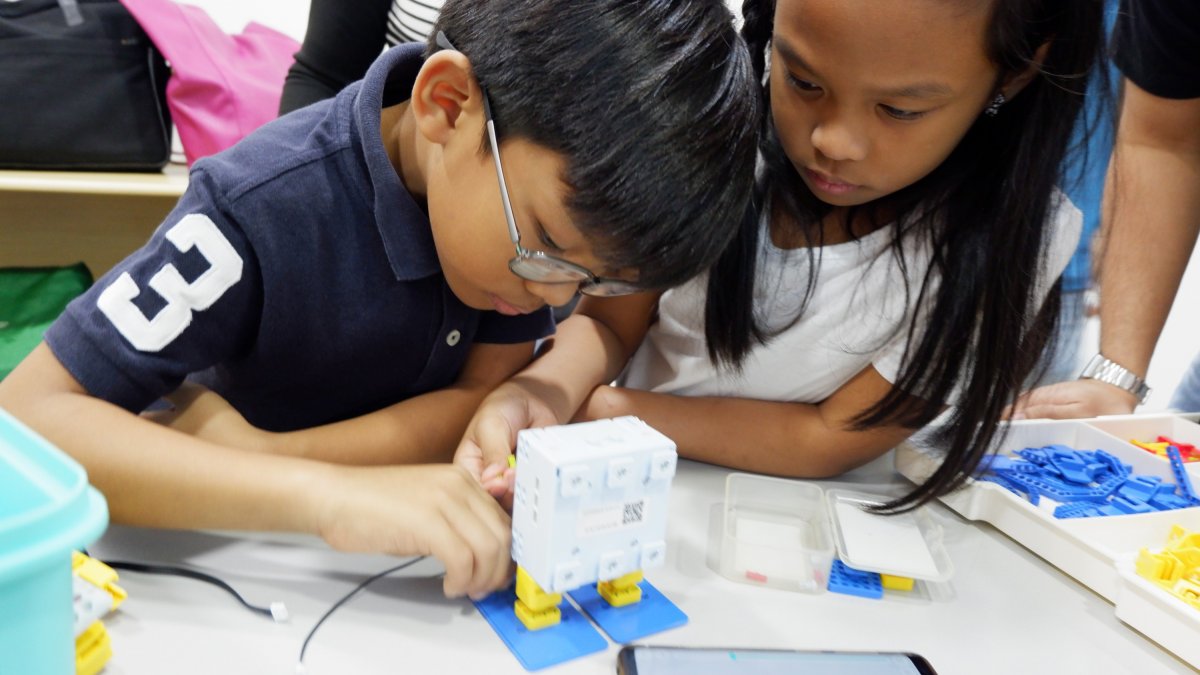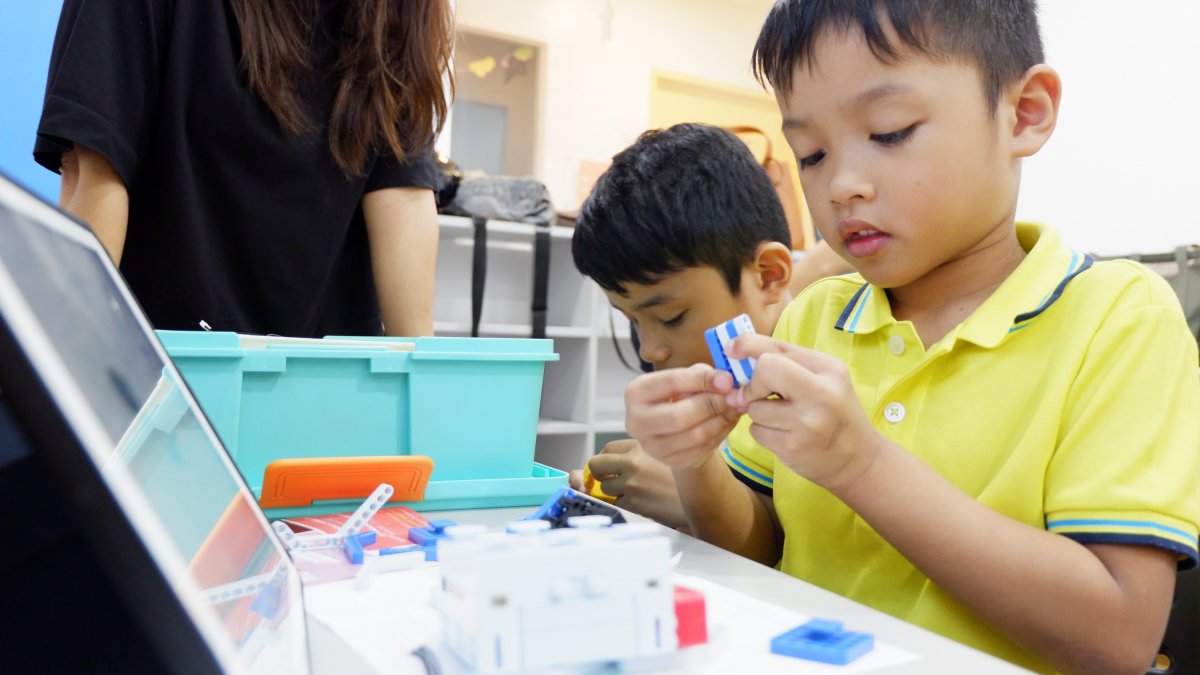 Smarter Robotics Introductory Kit
Each group was assigned a Robo Coach and was provided with what Alex called an "introductory kit" that they could use to build parts of a robot which they can choose from a list.
Each kit has different blocks (not Lego bricks), the brain, and the joints. and a tablet/phone, which had an app that showed the kids what they needed to build a part and instructions on how to put them together.
The gadget was also what they needed to control the robot part once it's built and connected to the brain via blue tooth.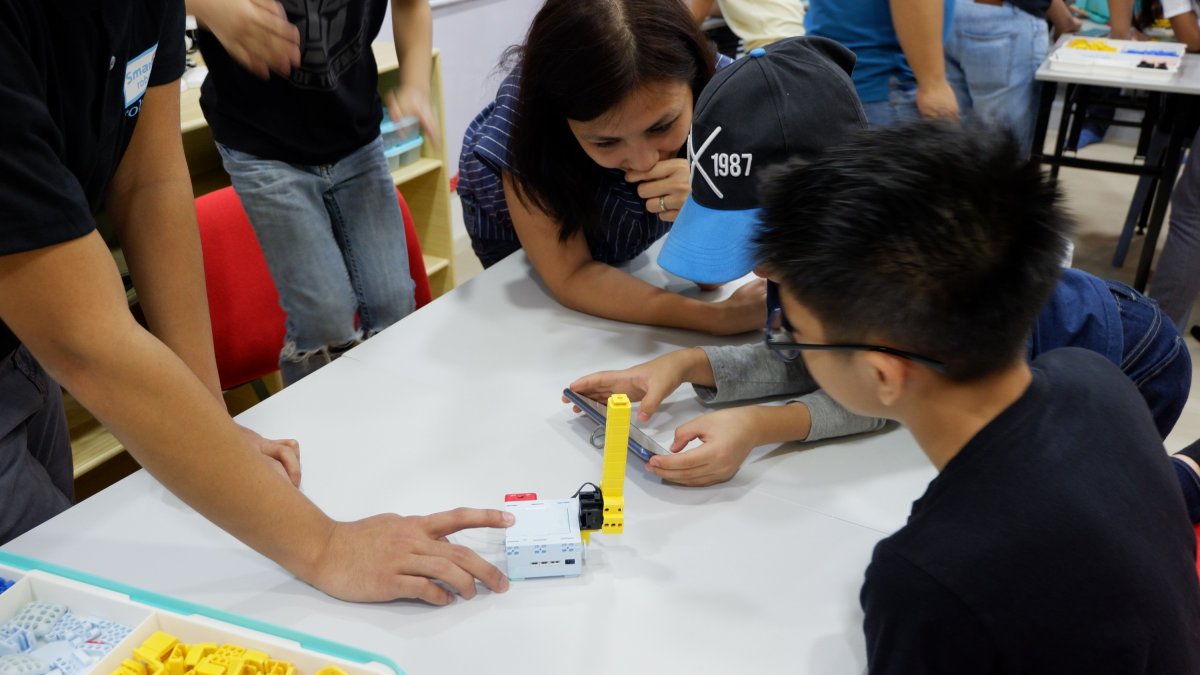 Pablo and his brothers built an arm, a lifter and a chomper.
It was Pablo that dominated their group since he's 13 and the oldest, and the bossiest, haha!
He gave instructions to his brothers to give him the parts needed and let them use the phone to control their robot.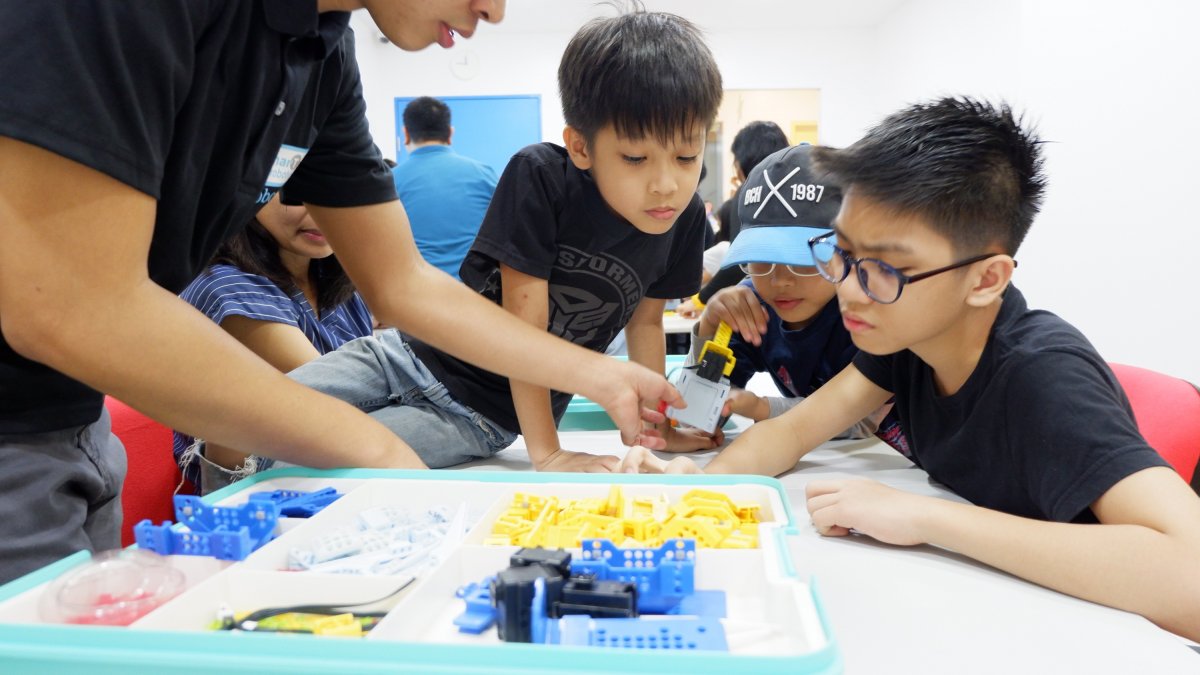 While this arrangement was okay with Lukas who's not really into robotics that much, it didn't sit well with Judah who really wanted to learn how to build one himself.
I just talked to him and assured him that he'll get a chance to attend another Robotics class where he can explore the kit more and learn to build himself.
Pablo, who's been around technology for a while, found the class very basic. Alex explained to me that it's just an introductory class anyway, and Pablo can go to a more advanced class after completing a couple more classes in the beginners level just to make sure he's covered everything he needed to learn.
We're also praying to buy the Robot kits that are being sold at Toy Kingdom. They're a bit pricey, but nothing is too costly for God, right? (Jeremiah 32:27; Luke 18:27)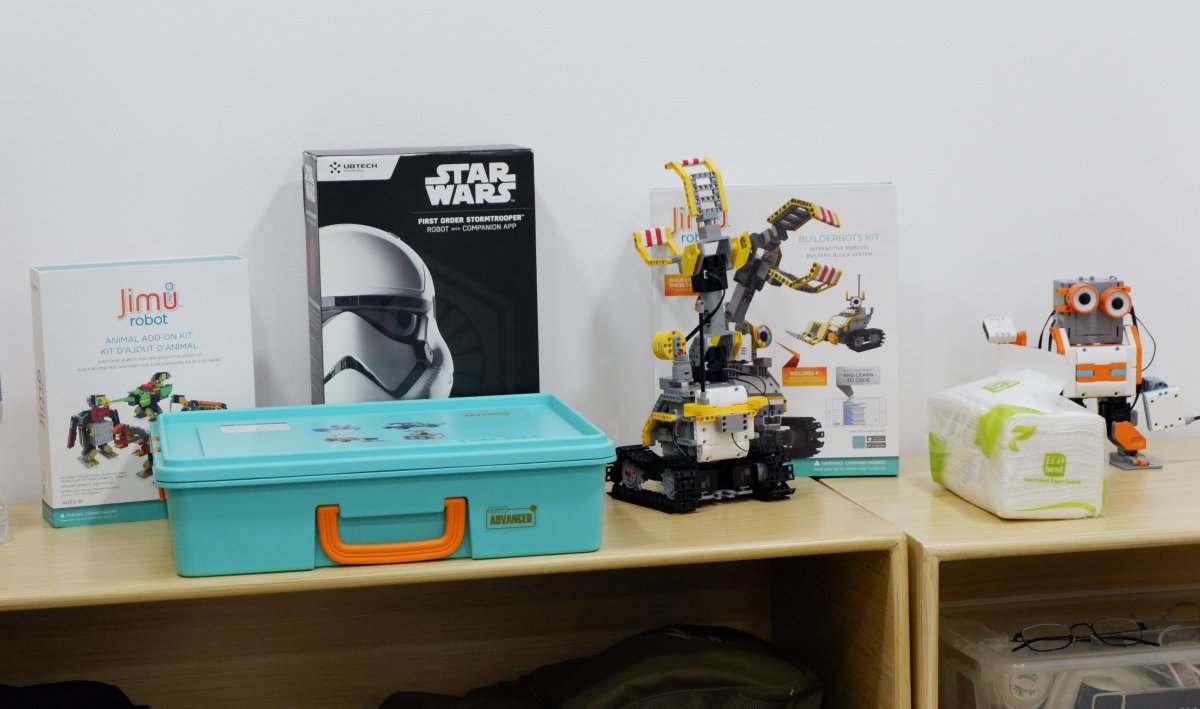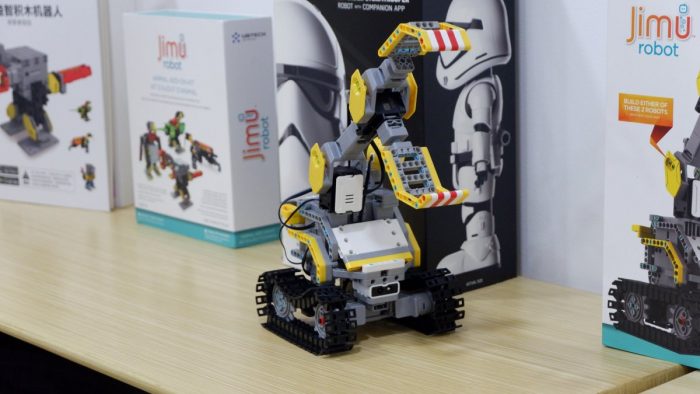 How is Smarter Robotics different from other Robotics classes?
Before the class commenced, Alex discussed about Artificial Intelligence Robotics. Smarter Robotics' team of Robo Coaches are all AI practitioners.
According to Alex, AI and Humanoid Robots are the type of robots that will be able to "enhance speed and quality of service to industries such as Sales and Marketing, Financial Information technology, Manufacturing" and contribute to the advancement of many major industries.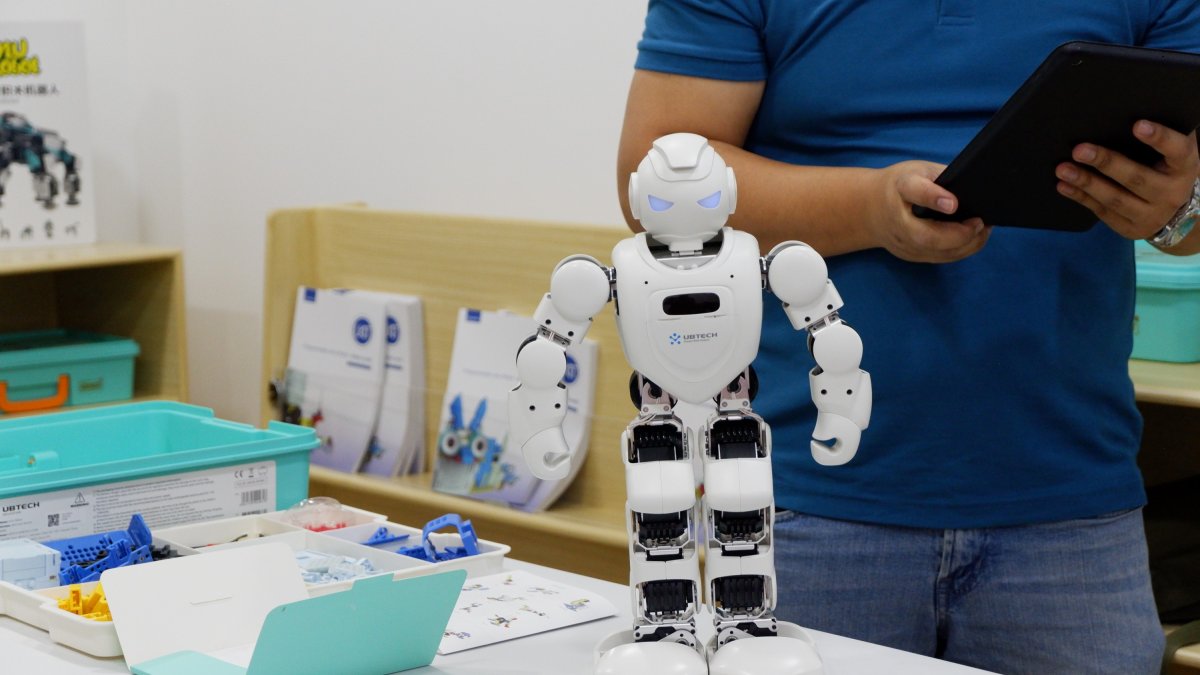 On a side note, some of these robots will be exhibited on March 2, 2019, 6 PM at One Shang Place. You can actually go and see them. But you'll need to email Smarter Robotics to register. I'll add the email at the end of this blog.
Anyway, Alex also showed us the three stages of AI Driven S.T.E.A.M. Robotics curriculum, which starts with STEAM, progressing to skills-oriented maker education, leading to Robotics and AI Based Applied Engineering.
He says that as of the moment, the Philippines is stuck in STEM (Science, Technology, Engineering and Mathematics) Robotics and has not leveled up since its introduction to the schools, while in other countries, such as Japan, kids as young as 8 years old have been building AI robots for years.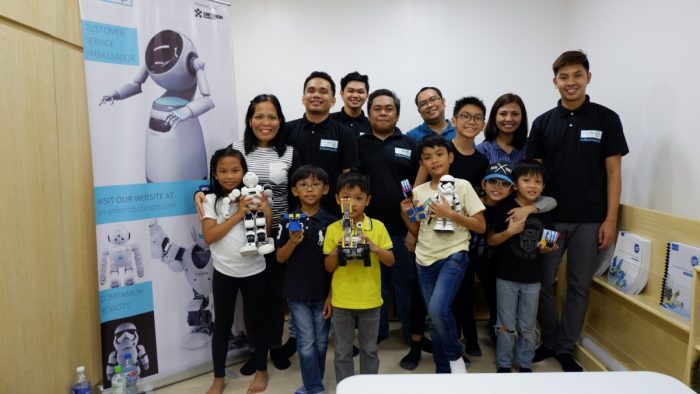 With Smarter Robotics, the vision is to raise potential Filipino AI Robotics Engineers through a complete AI Robotics curriculum.
Smarter Robotics is sponsored by UBTech, today's leading AI and Humanoid Robotic company.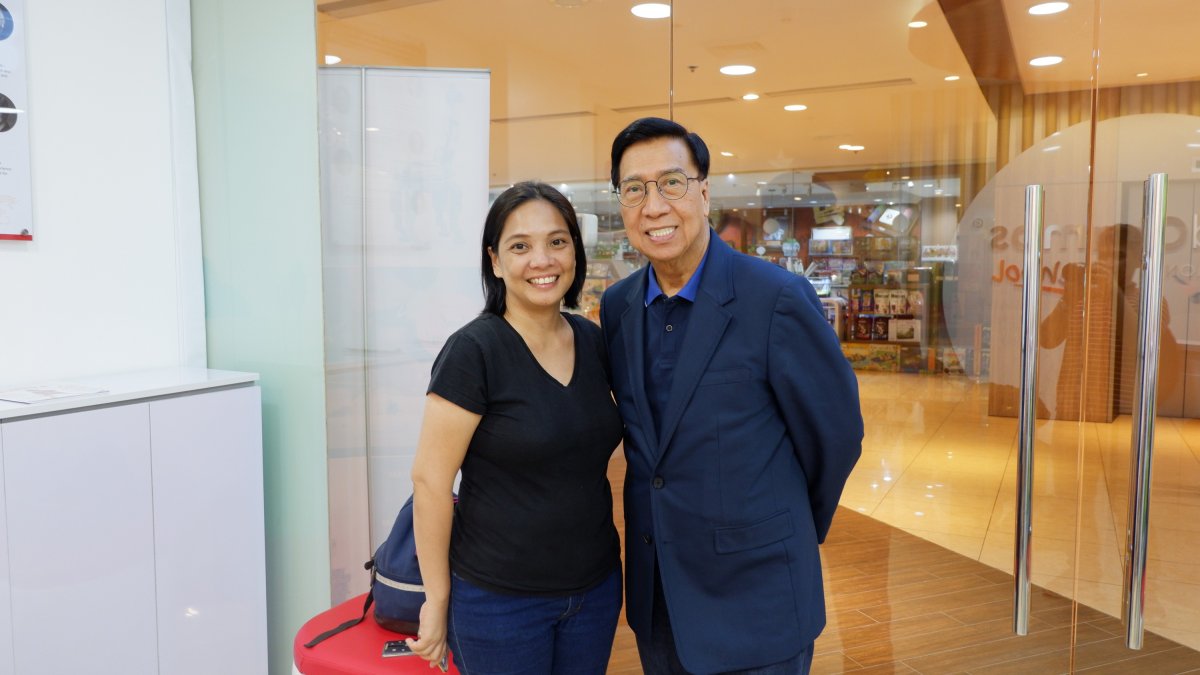 Interested?
If you're interested to check out Smarter Robotics for your kids, you may contact 0998 882 8087, email them at [email protected].
Smarter Robotics will be more than open to entertain your questions and schedule your child for an introductory class.
For inquiries on regular class schedules and rates, you may also visit Smarter Robotics on Facebook.