4 Things to check before you hire your moving company
When I worked for Choc Chip Digital, a web development and marketing company in Australia, one of my tasks included writing blogs for one of our clients who happens to run a boutique moving company. It was because of that particular task that I learned that there are actually professionally-trained movers that help you transport your things from one house to the next.
We've moved houses 7 times over the past 15 years and I've always thought it was normal (and acceptable) that some of our stuff would end up with dents or scrapes.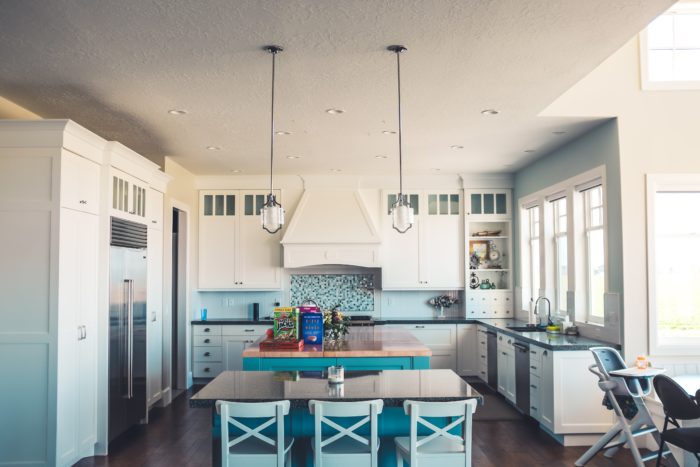 The last movers we hired had a difficult time carrying our stuff up to our unit, and understandably so. I say this all the time – you have to go up 70 steps, through a narrow alley between rows of houses, and up the narrow staircase of our building just to get to our unit.
The good part was that when we moved here, the movers only had to carry up boxes of our books, clothes, and shoes, because we gave away all our furniture which were too big to fit into our new apartment. The only big piece they had to carry up here was our single door refrigerator which they were able to manage through the staircase with a few dents.
But if we were to bring all our other furniture here, it would have to pass through the roof of our neighbour and up the balcony to our floor. I'm not sure how the other building tenants were able to bring their stuff over, but I'm pretty sure that a crane with a dynamometer attached to it would have proven useful for fragile, heavy stuff.
That's if a crane would fit through the narrow walkway leading to our building, which it doesn't.

What to look for in a Moving Company
Having written those blogs for our client has taught me a thing or two about moving companies. Here are some of the tips I've picked up:
1. They must have a good reputation among their clients.
Be sure to check the reviews they've been given, and double-check if those reviews are 100% legit and not just coming from a fake account.
2. They must have the appropriate license and insurances.
I think this should go first, after all, I wouldn't recommend that you negotiate with a company that doesn't have permit to operate because it would be difficult to follow them up should there be a need.
Insurances are there for a reason, and one of these reasons is that your stuff is valuable to you. Just imagine if the company accidentally wrecks the wall of the apartment you're leaving behind while they were moving some of your things. You will be held liable for that since you hired the moving company. With an insurance in place, you can relax and leave your movers to do their work in peace.
3.  They offer services that fit your needs.
This is applicable for when you're moving a musical instrument, like an upright piano, or expensive art pieces. There is a proper way of handling these things to avoid damaging them, and those that offer this type of services should have provided their employees the necessary training they need to handle these jobs.
So if you have valuables that need moving, you may want to check out their website on the different services they offer.
Irvine moving company, Bekins Moving Solution, has specified that on their site that they have the expertise to handle "priceless art pieces" and things along that line.
4. They must have excellent Track Record
In countries like US and Australia, some mover companies would vie for awards because it speaks of the standards they set for their business. So check out their posts on social media or updates on their website to see if they've shared about these awards. This is usually a good indication that the company values integrity and quality of service to their customers.
Check their background!
So, yeah, I guess the dents and scrapes are forgivable, but avoidable, had we known to hire the services of moving companies that have trained their employees on how to do their jobs right.
The people we hired the last time looked like they were just pulled out from a crowd that had nothing to do that afternoon. We didn't know any better then, but we know better now. So, the next time we move, we will definitely do a thorough background check before we hire our movers.
*This is a sponsored post.