The Kids and the Great Outdoors of RCC
We had the opportunity to take the kids for an overnight excursion at Rizal Re-Creation Center last week. How wonderful it was to see the kids enjoy the outdoors, breathe in a bit of fresh air (although they had to wear masks most of the time as per the venue's rules), play tag and swim!
The place we went to was actually originally intended for conventions and retreats, but because of the pandemic, they were forced to shut the doors on mass gatherings and just allow a restricted number of guests to enjoy the facility.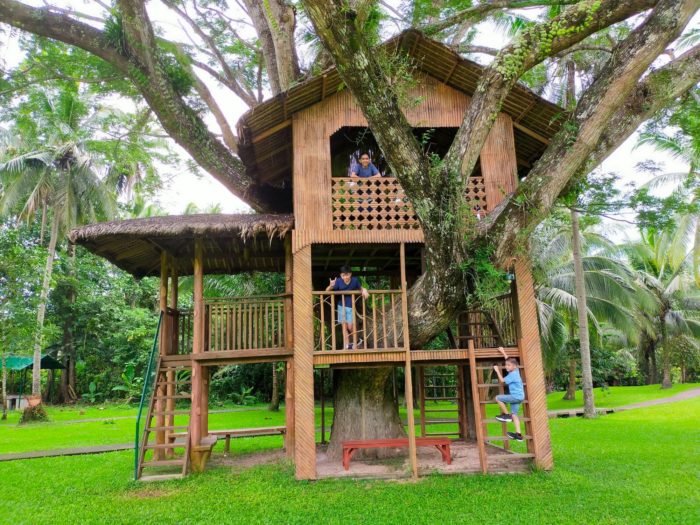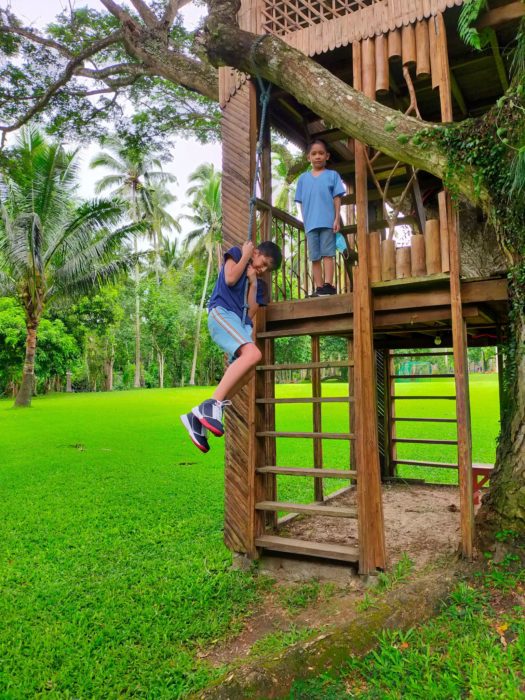 The place was massive (it's been used as a camping site so many times before the lockdown) so it was easy to avoid running into the other guests.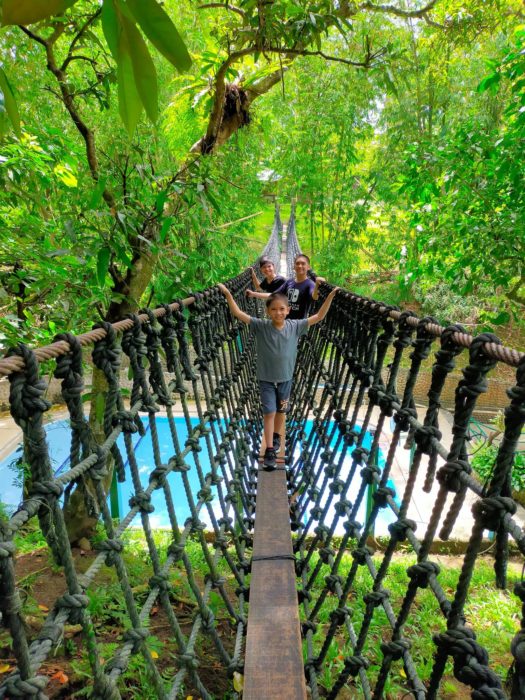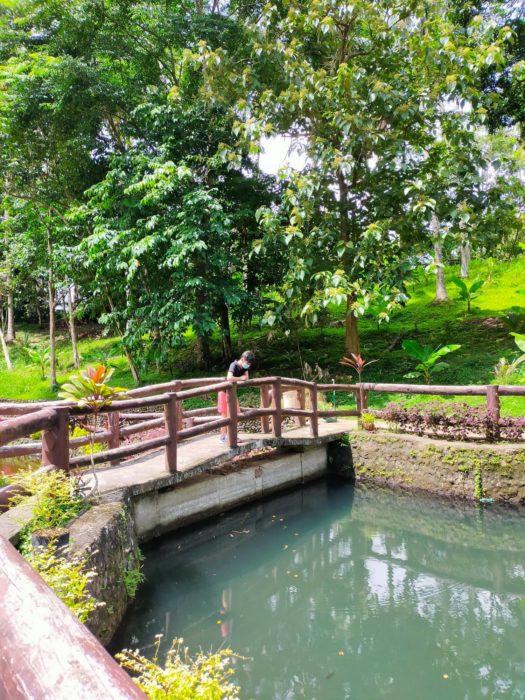 The rules were tight. We were allowed to enter the dining hall 4 at a time and were told that we had to sit at the same table for all of our meals.
Our meals were served by the staff. Oh, we can eat as much as we can, but we weren't allowed to touch the buffet – you have to tell the staff what you want and they'll put it in your plate for you.
Restrictions that we appreciated very much.
They serve Filipino food and my favourite among them was the combination of Lumpiang shanghai, Chicken Curry and Buttered beans with rice served at lunch the next day.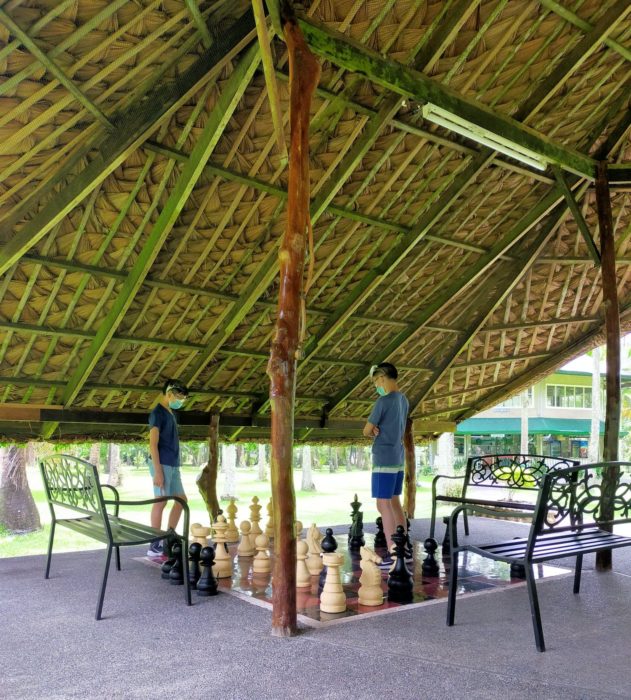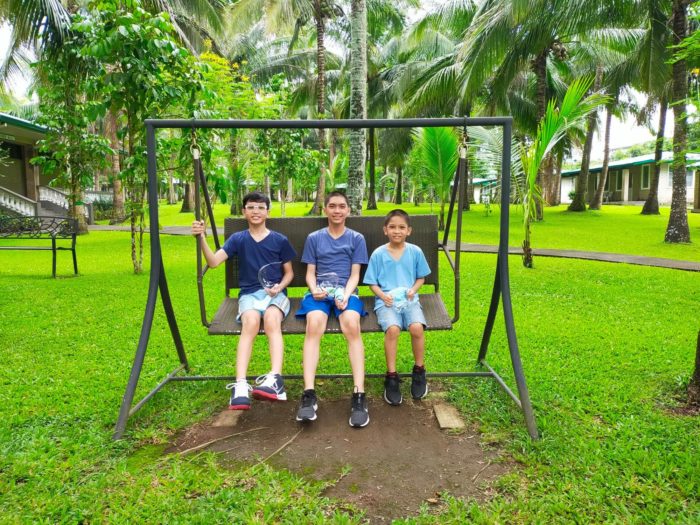 There was a snack bar that sells fries and burgers. I like their fries, I thought they were delish. We also got a burger for Lukas because he had to attend his virtual ballet training in our room and missed dinner. He says it tastes good and I kinda wish I got some before we went home but didn't because we thought we were going to make a stopover on our way home. I mean, we did, but only long enough to pee and get takeout coffee.
We pretty much enjoyed the pools (there were two!) to ourselves when we took the kids to swim. I'd recommend you go for an overnight stay because it will give you the opportunity to wait until the pools are vacated, like we did.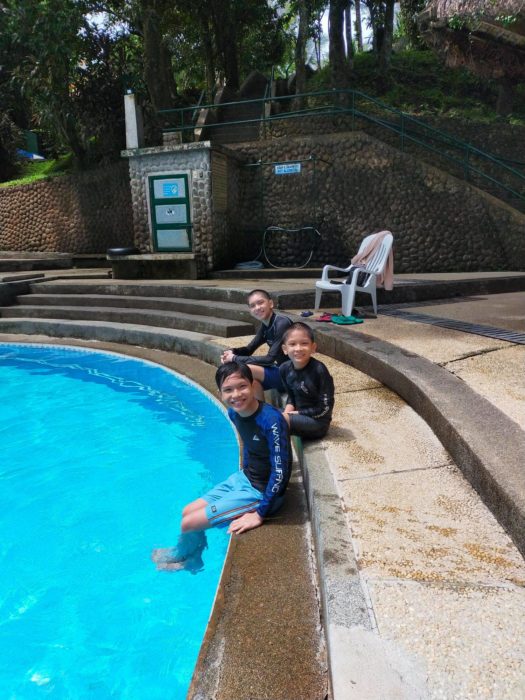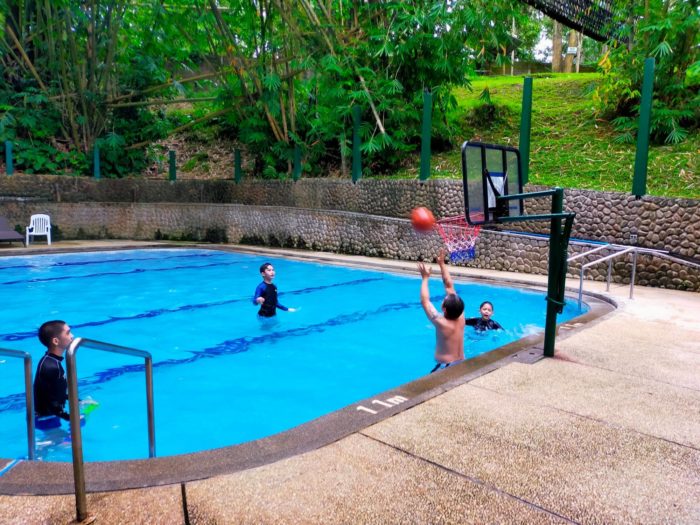 There was no cable TV in our room, but the air conditioning system worked really well and our beds were comfortable, and the bathroom doesn't run out of water.
If you've been cooped inside your home for as long as this, you'd much rather enjoy looking up the skies or walking around the place and enjoying your temporary freedom on hours you have nothing to do.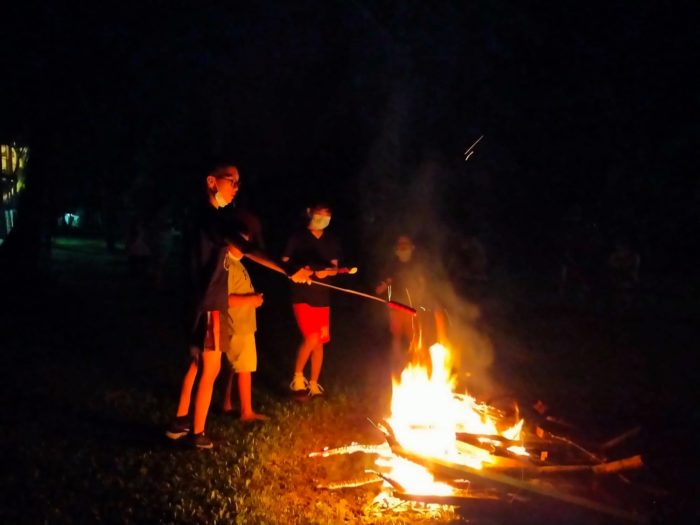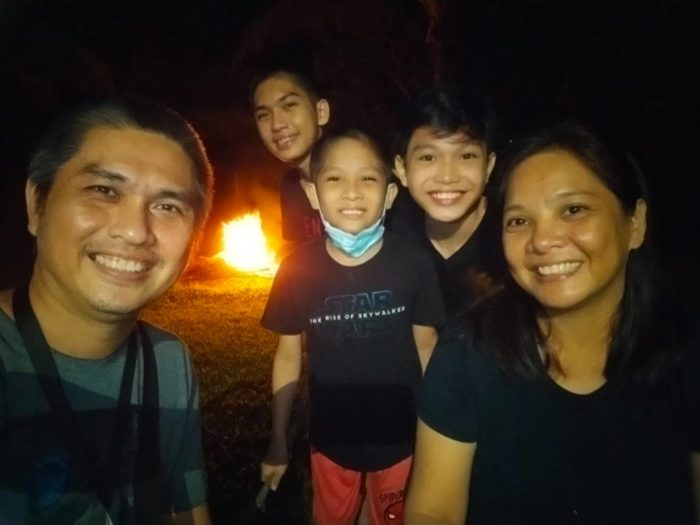 It actually made me recall the good old days when we had no smartphones nor computers to tinker with. Man! I saw the world and beheld the beauty of nature that God created it to be!
It was a short, but sweet trip. I'm not sure if you can book beyond an overnight stay nowadays, but  I'm glad we came and I'm happy for my kids and for us, too. I hope everyone gets vaccinated and we can finally ease our way out of the lockdown so our kids won't have to suffer so much with having to stay home and missing their friends. My kids have only gone out of our 21-square feet rented unit a total of three times for a year and a half! Three times!
This was a blessing and we had a fantastic time.
To check their accommodations at this time, please visit RCC's official Website or check their official Facebook page for their announcements.
"Life is full of beauty. Notice it. Notice the bumble bee, the small child, and the smiling faces. Smell the rain, and feel the wind. Live your life to the fullest potential, and fight for your dreams." – Ashley Smith
"Now I see the secret of making the best person, it is to grow in the open air and to eat and sleep with the earth." – Walt Whitman
"Look deep into nature and you will understand everything better." – Albert Einstein