In the Company of BTS ARMYs at the Purple 7 Cafe
I consider myself a reasonable BTS fan. I'm pretty much aware that I'm in my mid-40's and that I have to balance my amour for the band with some level headedness. As of this writing, I just made my very first official BTS purchase – a "Butter" CD set.
I think it only makes sense to purchase their music because it is what we like about them the most; and primarily what's important to the boys. That, and because I'm not into tiny souvenirs and watchamacallits, so I'm going for the more functional merchs.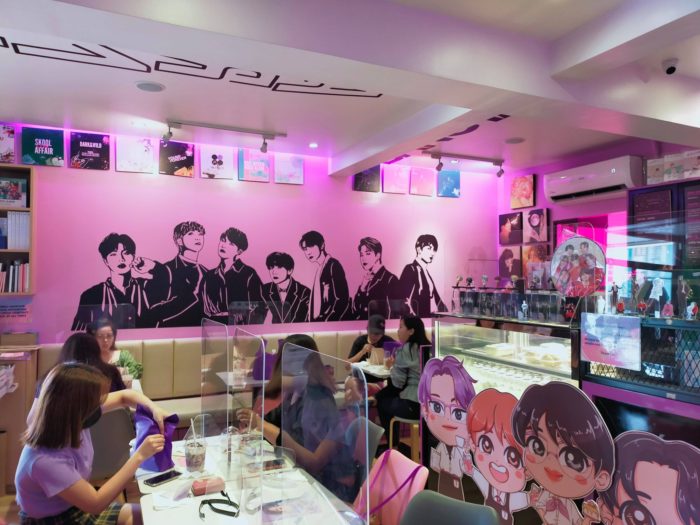 VisitingPurple 7 cafe located at Project 8 in Quezon City was bittersweet for me.
I used to talk about the place with a friend and how we would like to visit the cafe one day with her daughter once the virus clears and we can move around much more freely.
Sadly, my friend is no longer with us, so our plans to go to Purple 7 (and an Ilocos Empanada resto in QC) will never materialise.
I would have wanted to bring her daughter, but since minors can't go out yet, I thought I'd do the next best thing – send her a video showing the cafe and send her something she'd appreciate from the place.
The place is pretty small. It's purpled everywhere, as expected. There were standees and art works, and wall art of all the members of BTS, and they set up corners for fans who want to have their photos taken.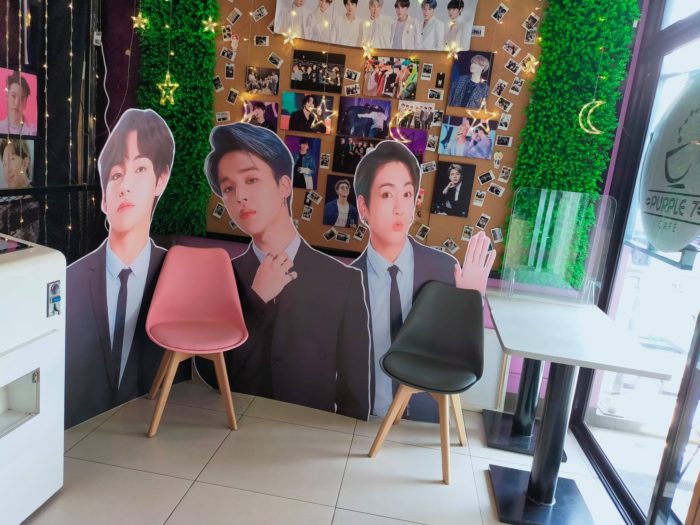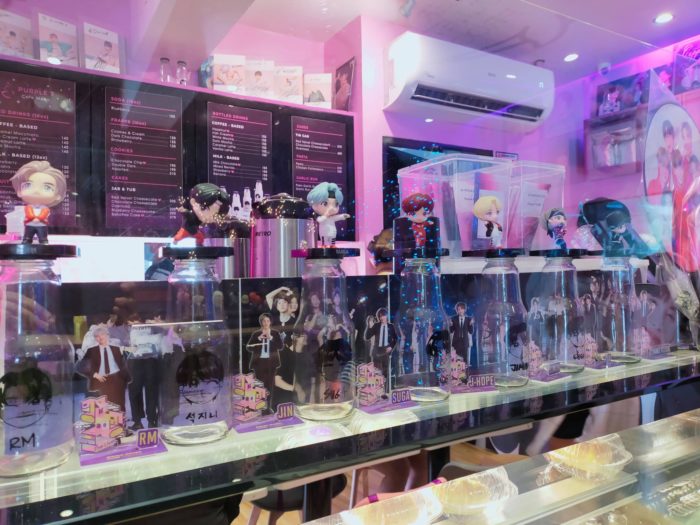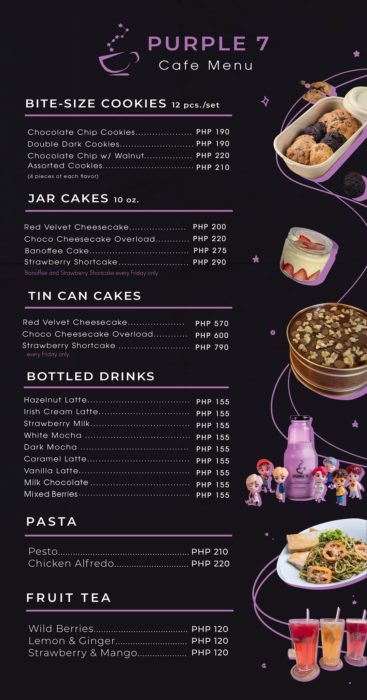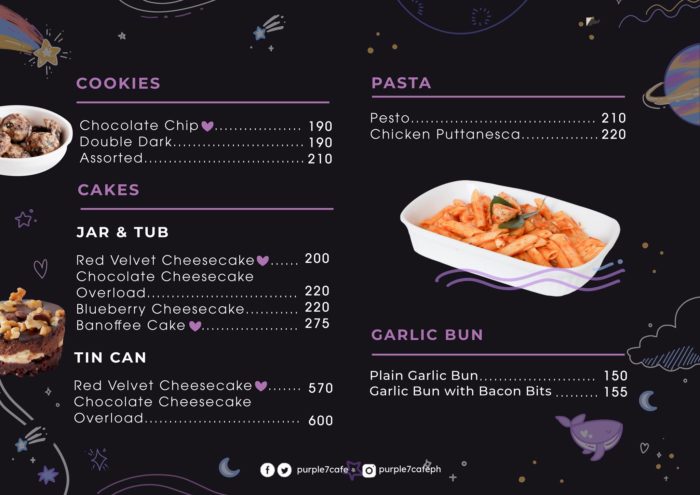 The food at Purple 7 Cafe consists of cookies, cheese cakes, a couple of breads, lots of coffee blends and a couple of pasta dishes. They're not bad considering their very low prices, but don't expect fancy, instagrammable food.
It's not about that.
They sell ARMY merch, though I'm not too sure which ones came from official BTS merch stores and which ones are fan-made. I think the albums are, but not too sure about the mugs, the shirts and the bags.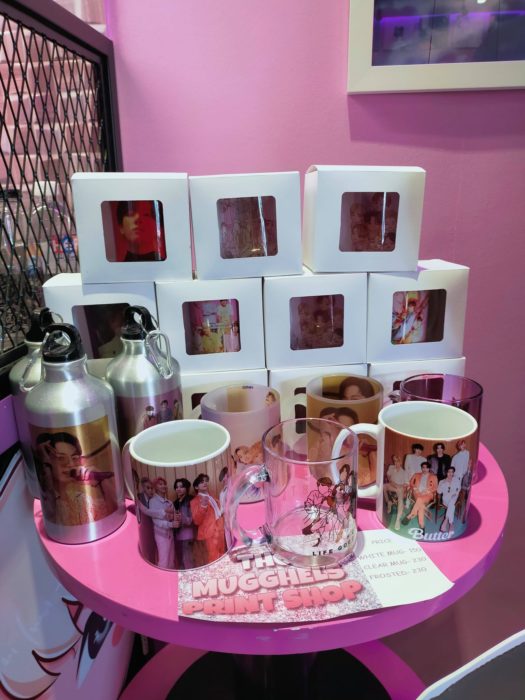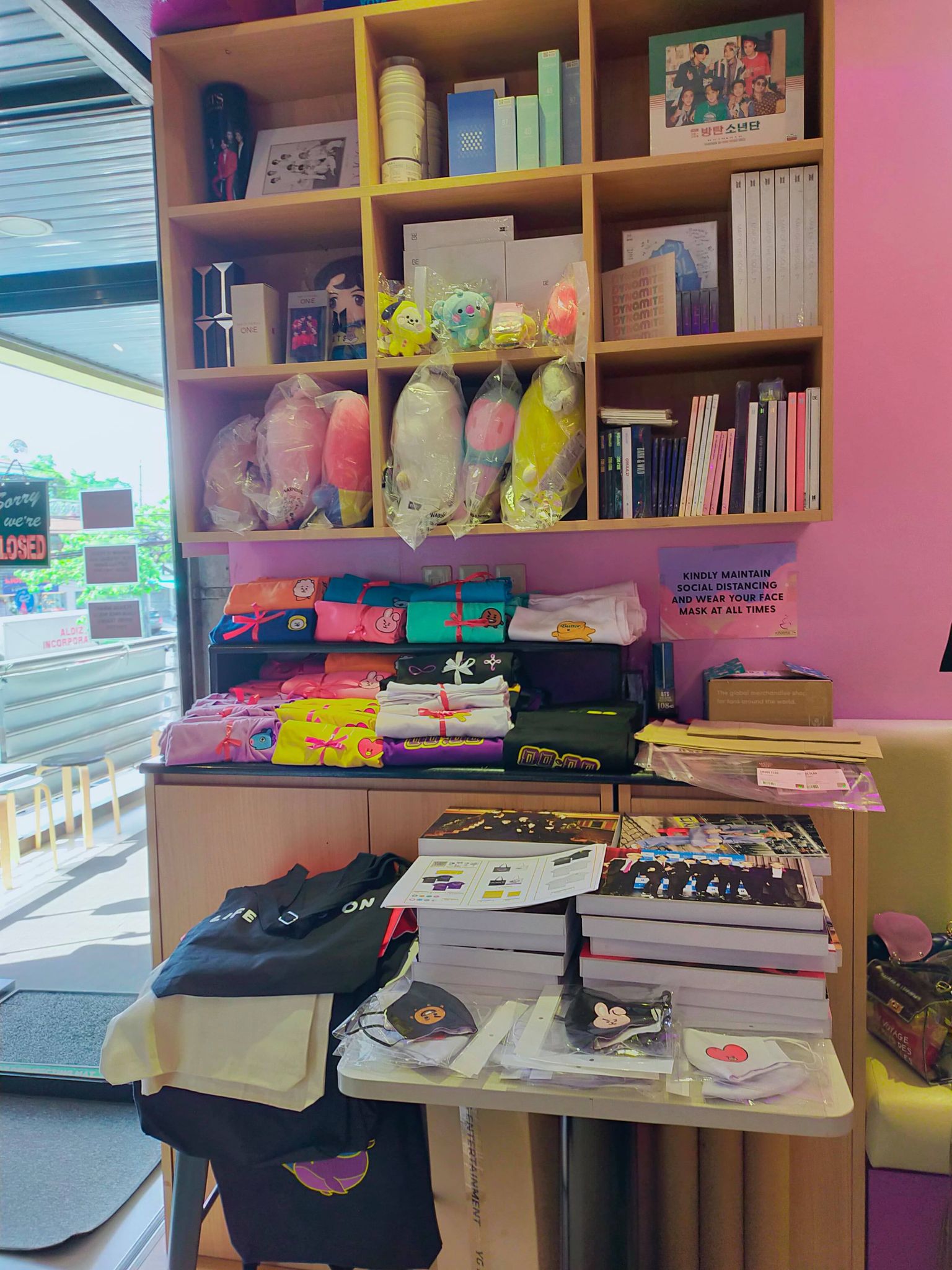 I held myself from purchasing too much at Purple 7 Cafe. I restricted myself to a set of their coffee-based bottled drinks to send to my friend's daughter who likes them very much and my lunch of Chicken Puttanesca.
Obviously, we took pictures around the place, but mostly, I sat on my side of the booth and enjoyed the music while watching ARMYs take photos and have fun with their friends.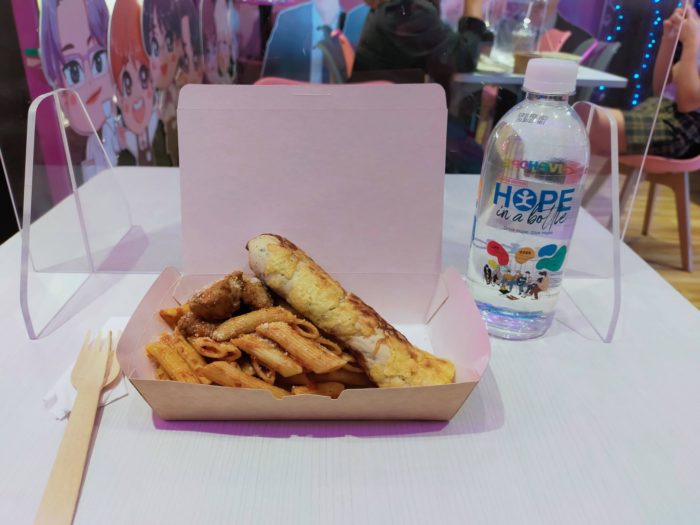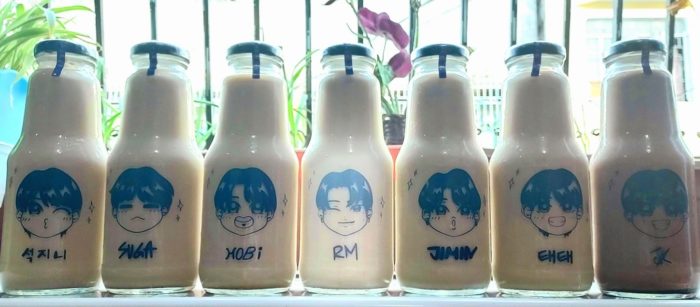 What makes the place special is that you'll be in the company of fellow BTS ARMY who appreciate the members and their music. You can feel it in the air. But since there are restrictions to how many they can accommodate, I have a feeling we were not getting the full experience of it. I think that if COVID 19 was not a factor, the place will be bursting with excited fans and the energy would be much more powerful.
I guess, if you have your personal biases against BTS or the KPOP culture, it may not make much sense to you. To a non-fan, Purple 7 will just be a regular coffee shop with an extremely simple menu. I get that. I respect that.
Just a few days ago, I read about a cafe in South Korea that was put up for fans to feel connected to their KPOP Idols. I think Purple 7 Cafe is intentioned like that. The chances of spending time with the Bangtan boys at the cafe is slim to none. You go there for the spirit of fan-hood, nothing more.
Much like buying the BTS meal at McDonald's for which I am guilty of, heehee! We can easily get those sauces somewhere else, but we get it because PHP 260 is not too much to burn to show support for the group that changed the landscape of the global music industry.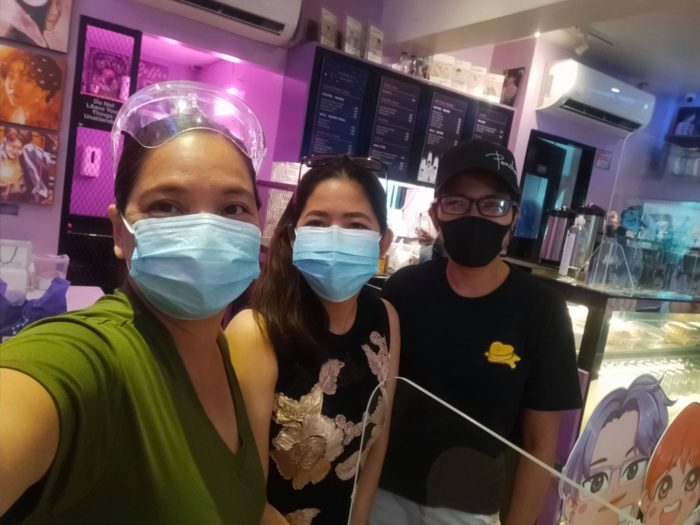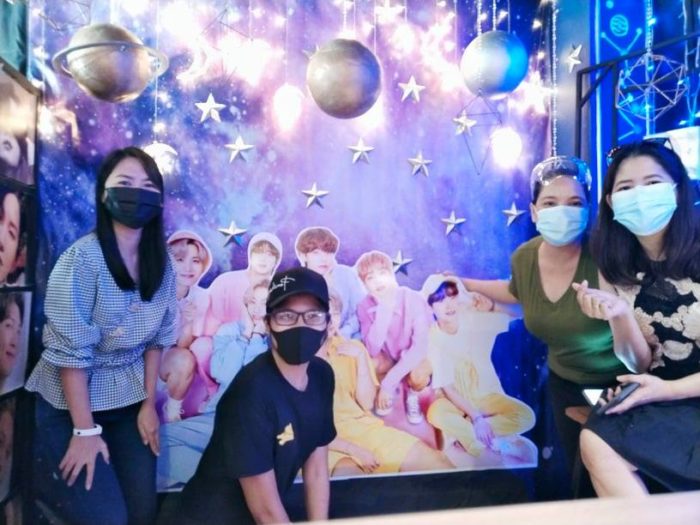 As for me, I'm a big fan of BTS, most particularly Jimin and his moves, but I came to celebrate the birthday of one of my friends- Jen Arsenal who is an even bigger BTS fan. She wanted to spend her day at the Purple 7 Cafe with a handful of friends, even if it only meant an hour of stay after a stressful drive along EDSA, so off we went.
Happy Birthday, Jen! I hope you enjoyed your purple day with us!
Purple 7 Cafe is located at NBC Square, Congressional Avenue in Quezon City. Walk-ins are accepted from Mondays to Thursdays but reservations have to be made for weekend visits.
If you want book your reservation, you may contact them via their official Purple 7 Cafe Facebook page. You can also order online by sending them a message through their messenger.