Restaurant Review: Pizza Express
Pizza Express is one of our favourite restaurants in Uptown Place Mall in BGC. We see it all the time because it's on the ground floor right where we usually enter the mall, but we only started going there in 2020 while we're already in the middle of the pandemic and we felt like trying something new.
To be honest, the place didn't appeal much to me at first because of the name. The last time we ate at a place with a similar-sounding name, the pizzas had mayo in it, and being a massive mayo-hater, I got traumatised by the experience, hahaha! I can't remember the name of the pizza joint but it was in a mall in Alabang, so I was a bit suspicious about this one until I took a peek at their menu. It doesn't seem like the same pizza place, so in we went.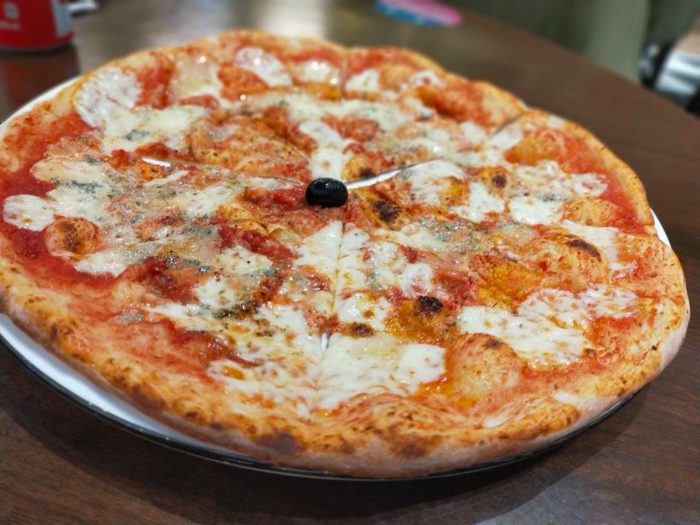 What I mostly love about Pizza Express is the interior. There's so much floor space which catered well to my claustrophobic personality, plus I love how properly sanitised they are.
I'm not sure if it's only because of the lockdown, but the ambience is quiet, the music streaming isn't loud, crass or intrusive. My apologies to the business, but one of the things I enjoy is not having too many people in the place. I even told Jay I'd consider using the place for my me time if people start streaming into Coffee Bean, which happens to be my favourite place to go solo at.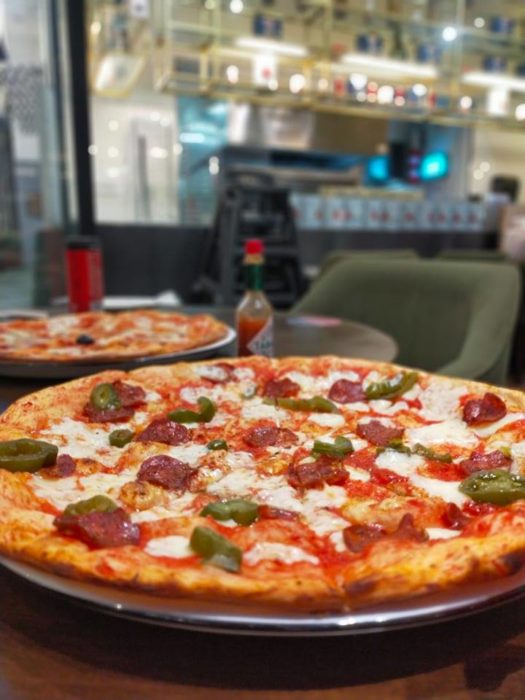 Their super delicious pizzas cost between Php 350 – Php 780, depending on the ingredients. You may think it's expensive, but once you see the size of these pizzas, more so taste them, you'll see how affordable they truly are. I don't think we've ever finished one, haha!
Our favourite is the one with jalapenos called American Hot. We order it all the time. It costs Php 490. And we always order Quattro Formaggi (Php 465) to go for the kids.
View this post on Instagram

I've tried some of their pastas, too, when a friend treated me, but I was shy to take photos since I didn't pay for them, haha.
Their Omnipork Spaghetti Bolognese is priced at PHP 320 and their Spaghetti Carbonara is priced at PHP 420. Their Lasagna Classica, which I ordered on a date with my husband, costs PHP 430.
I'm not an expert on pizzas, but I like that their thick-crusted pizzas don't taste like bread.
I'm no expert on Italian food so I can't really tell if it's legit, but it's not like your usual Pinoy favourite pizza deliveries. What I am certain of is that the doughs are handcrafted and the cheeses used taste like premium quality.
I also appreciate their pastas which aren't sweetened. The carbonara and the bolognese were okay, but if I have to choose between the three pastas, I'd choose the lasagna, considering that I'm a huge spaghetti fan.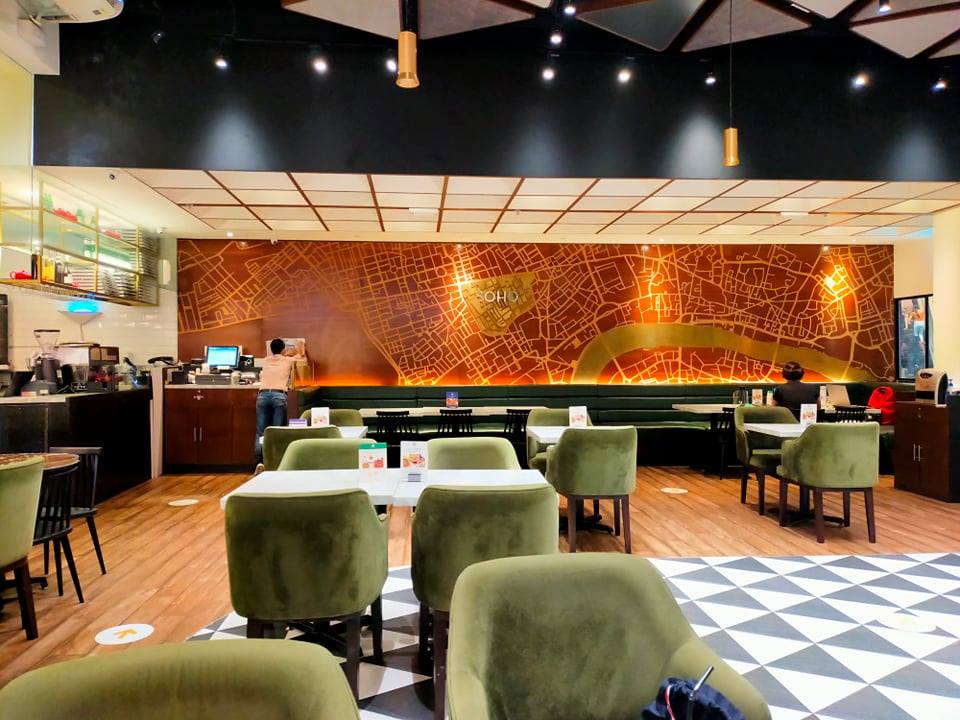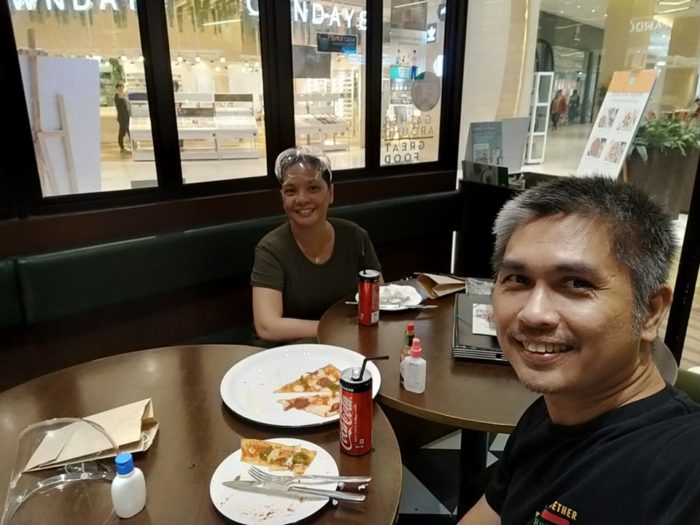 I also love Pizza Express's boxes. They're so nice, look!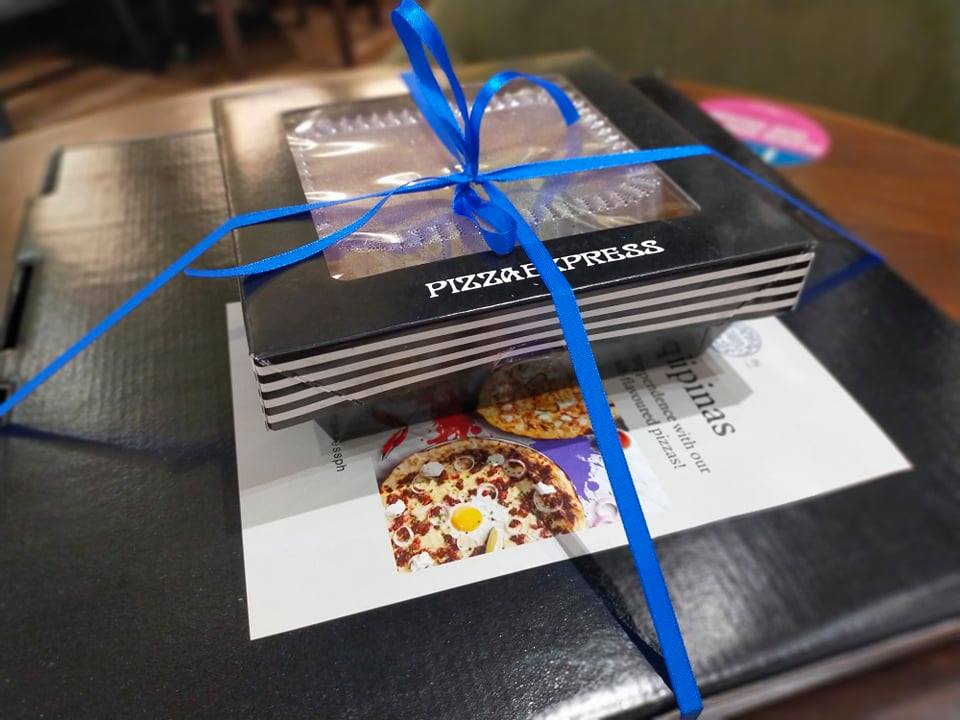 They look like gift boxes, heehee! So if you want to send a friend a pizza gift, here's an idea for you.
Pizza Express has two branches — SM Megamall and Uptown Mall, BGC. According to their official website, you can order directly from them then book a rider to pick it up. Just provide them your rider's details; or you can visit their stores and dine in, or you can order via Grab like we did tonight.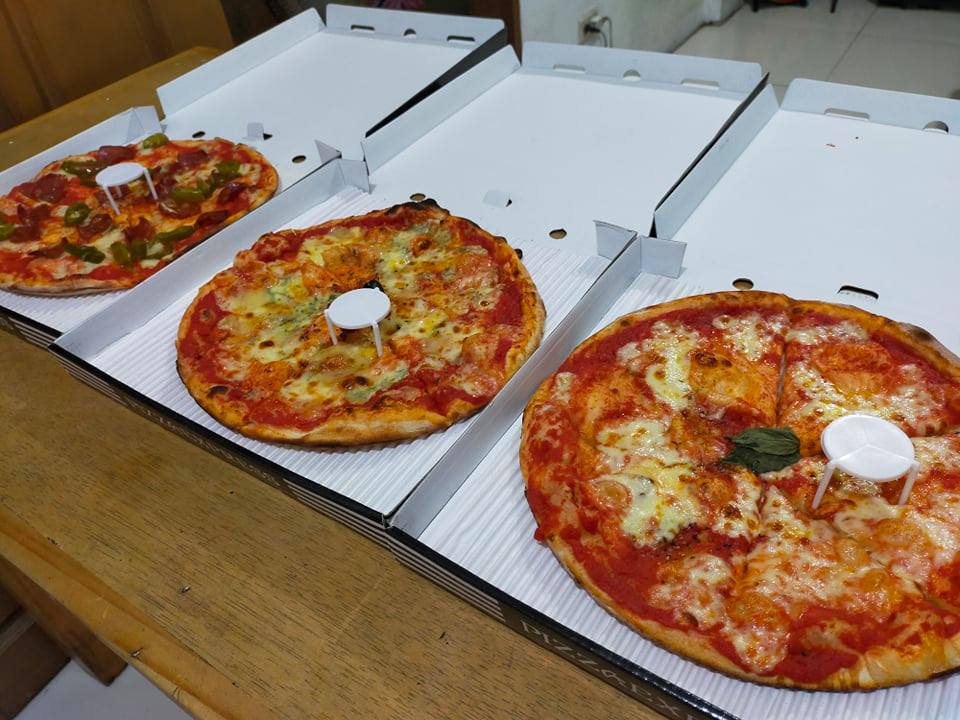 However, it might come as a surprise to you that the pizzas you will order online will seem much smaller in diameter than when you dine in. I emailed Pizza Express about this and received an explanation from their Facebook account manager.
He (or was it a she?) said that the pizzas ordered via third party apps are smaller in diameter "but thicker in crust so the pizzas will be sturdier and can withstand the delivery" process. They also assured me that the weight of the pizzas are the same as the in-house pizzas they served us.
Oh well…..I guess I would much rather go to the place itself to have my pizzas instead.
Pizza Express is one of the restos under tasteless.ph. You can check out their website for more information.