Bokehbug Photography: I was here
I want pictures of our family with ME in it!
I kid you not. I take most of the pictures of our family moments so I end up not taking part in the pictures.
Yeah, yeah, my kids will remember, so they say, but I want to make sure that they do by documenting it!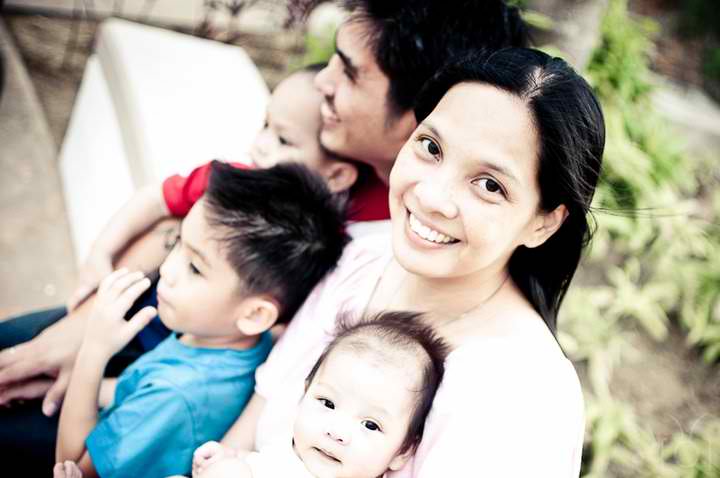 You know those scenes with grandpa and grandma sitting on their rocking chairs by their porch, browsing through some old photo albums? Jay and I would probably be one of those couples when we grow old to be in our 60s.
Of course, I want some fancy pictures taken of me, but I also want it to be real and unpretentious. I browsed through Bokehbug Photography site and liked what I saw. Each picture caught the minutest details that you would normally not want to be caught by the camera, but in their photographs, it's as if you want these little imperfections to be captured because you know that it takes part in a much grander scheme.
Needless to say, we scheduled a family photo shoot with Bokehbug Photography. I'm glad we did. They made us do what we normally do; we talked about anything under the sun, Jay played with the boys, I took care of our infant while the couple, Ritchie & Jo Diga fiddled and clicked their cameras. It didn't seem like a photo shoot at all. It was soooo stress-free!
We saw the photos a week later and we were amazed.
And we were grateful.
It takes a person with a genuine gift to capture a moment that you want to stay vivid forever. In this experience, there were two of them who took the pictures that said it all.
People say that we have a beautiful family.
I say we have a beautiful family. Pictures don't lie.
And I have the Bokehbug Photography family album to remind me of it.**
Wanna see our pictures? CLICK HERE!