Should we give our kids allowance?
Money's quite an issue these days.
I know it's been an issue forever, but recently, it's been hot topic in all the talk shows I've been watching like "Anderson" which I thought started out really great. (Those gossipy type issues seem kinda cheap, though)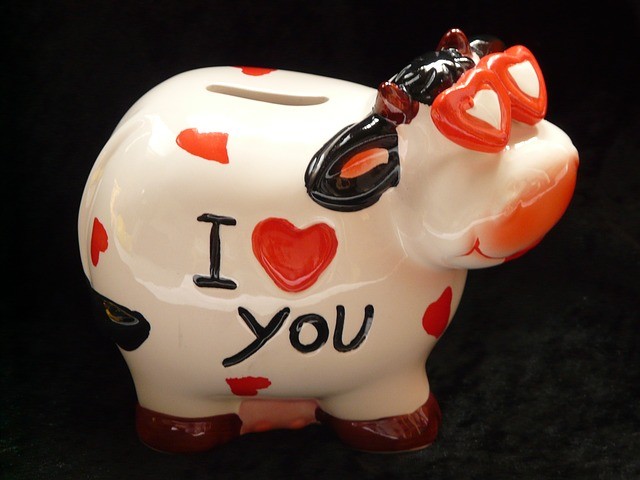 Anyway, there've been finance experts on TV giving sound financial advice on how to handle money and all that. I have to tell you, I take notes and actually applied some already, like giving up my freedom and taking some more projects to get more income rolling in. I'd probably be talking more about that on my next blog.
We used to work hard for money
In a lunch meeting with the production team of one of the projects I'm involved in, our graphics artist raised a very good point. He said that his dad made a comment about how credit cards have totally bumped off that traditional value of patiently and painstakingly saving up for something that you want.
And he's got a point, too!
I remember that in the 90's, my brother would save up on his allowance to be able to buy the shoes currently at trend. He even saved up to get ME a pair of "Tretorn" sneakers, and it took him about a couple of months or so before he could purchase those for me from the then popular, Cash & Carry.  You do remember Trets, right? I think it's making a comeback or something.
Nowadays, people simply get whatever they want off the shelves on credit and promise themselves to pay on salary day. Paying it off doesn't always happen, though, which is why so many people are up to their necks with debts. I must say that most of the time,I'm glad that Jay and I aren't eligible for a credit card! (I do need my debit card reactivated so I can buy those books we need for homeschooling!)
So do we make kids work for money?
Then, there's this question raised to a financial advisor about allowance. The financial advisor said that if you want your kid to learn how to take care of money, they should not be given allowances but should be made to do chores for a price. For example, if they do the dishes, they get $2. That's about Php85.
We don't give our kids allowances yet, but we've asked our 6-year old Pablo to do his part in the chores by throwing the toys back in the big boxes. In return, he gets Php50 a week for his Transformers fund. Originally, we did that so he would learn to take care of his toys knowing that he's worked so hard to have them. These transforming babies don't exactly go by the cents, you know, and he's been asking for the entire cast! At that time we started this chores thing for money, he was being careless with these robots and ended up getting small parts lost or those plastic arms getting broken. So, we thought of pushing a premium for them. Did it work? Ah well, I don't know yet, we're still at it.
But here's the thing. That thing about allowance, I'm almost gonna go for it. There's just something that I'm not quite at peace with.
You see, I don't want my kids to think that they'll have to work for stuff from me (or their dad). I love them and I do want to give them these things. I do want them to learn not to squander money and to learn that in life, you gotta work to earn your keep. I mean this literally. But I also want them to know that Jay and I would give them good things. Things that they want to have, without them having to work for it just to get it. I don't want to spoil them either. I'm still not quite sure `bout this issue.
What do you think?
"Or which one of you, if his son asks him for bread, will give him a stone?Or if he asks for a fish, will give him a serpent? If you then, who are evil, know how to give good gifts to your children, how much more will your Father who is in heaven give good things to those who ask him!" Matthew 7:9-11.