I took my son on his first train ride yesterday. It was not at all planned. We came from his Friday classes with other homeschoolers in Alabang and had to take the public transportation back and forth our place in Taguig.
The bus ride from the south was going smoothly until it hit a slow (and quite draining) traffic right before the Magallanes bridge.  Pablo was asleep beside me, exhausted from the long walks that we had to take to reach the designated bus and jeepney stops.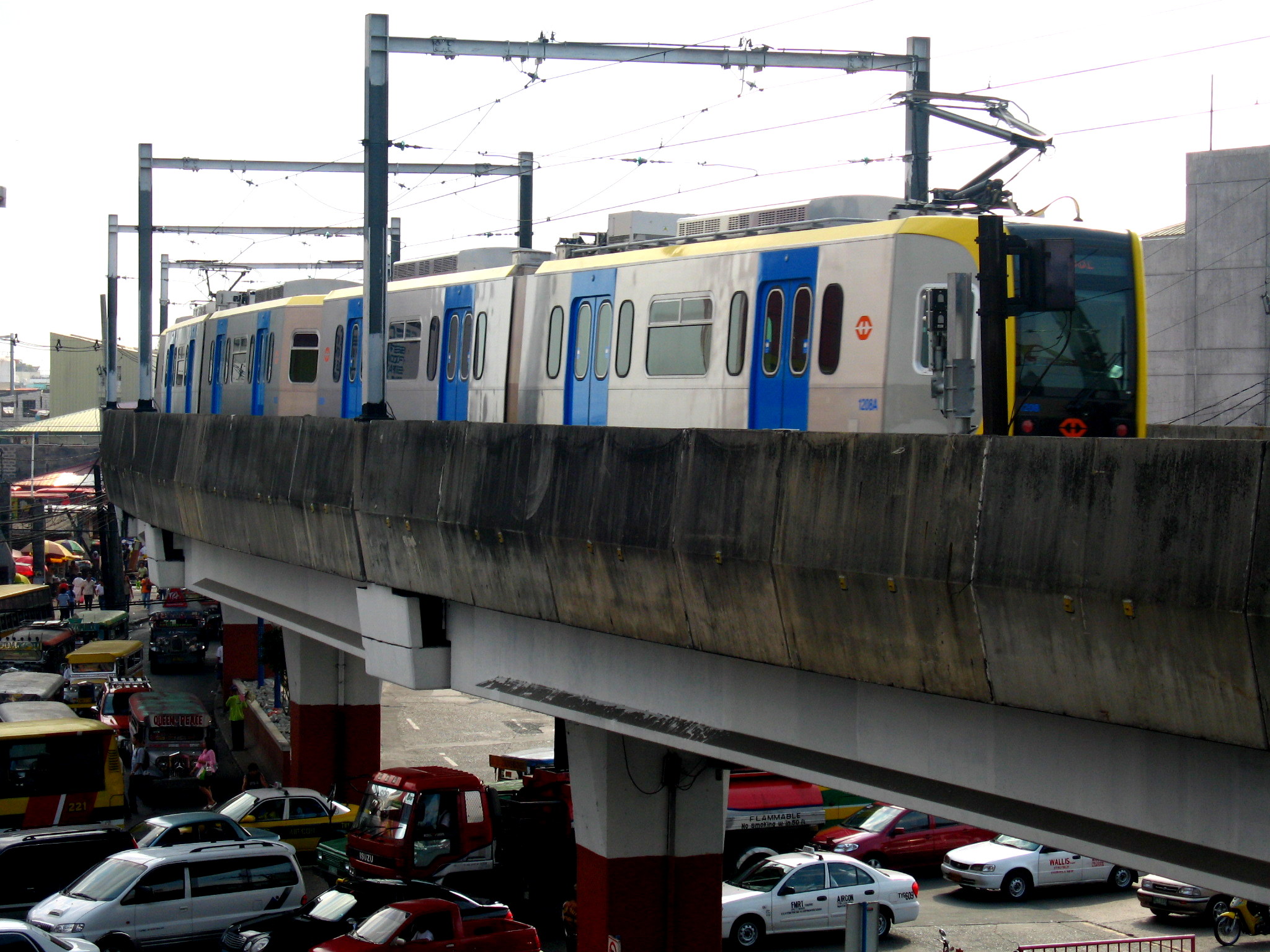 I was getting claustrophobic and a bit nauseous from the foggy windows, the imbalance of the airconditioning system and the pine deodorizer  combining with the odor of perspired bodies of people on their way home after a long day's work. I wouldn't really have minded taking the public transportation.
Unlike my commute from Taguig to Pedro Gil which route was unfamiliar to me, I know this one better. But 45 minutes at the foot of the Magallanes bridge was a tad too much to take.
Traffic and Trains
 When the bus started to move and I saw that the the traffic was barely moving all the way to our stop, I thought of what I must do. I didn't want to get too nauseous with my 6-year old son with me and it was almost 7pm.
The Magallanes MRT station was just at the other end of the bridge. If we can only get to that, it would not only save us from what looked like an hour more of slow travelling, it was also an opportunity to let Pablo experience the train!
I got excited just thinking about it. He's been curious about the old train that we crossed over a couple of times in Bicutan. I'm not so sure about giving him a ride on that…..but the MRT just might be a nice surprise. When we neared the station, I nudged Pablo to put on his Ben10 backpack because I have a surprise for him.
I saw other kids smaller and younger than Pablo maneuvered through the crowd by their parents , that gave me some comfort. MRT stations have an area especially reserved for females, children, the elderly and pregnant women, so that's where we headed.
But I guess rush hours don't really care so much about these boundaries. Getting into the train was not hard at all. I could sense that Pablo was as ecstatic as I was. It was just a short ride. Just one station to the next, about 2 minutes tops.
Train scare!
All the seats were taken so we had to stand. It was getting off the train that turned out to be a bit scary. The people at the Ayala station did not wait for passengers to alight, they pushed their way in and we almost didn't make it out.
I politely, but firmly asked them to move back because I had a child with me. Some people from the back of the pack didn't want to move until Pablo let out a small scream. The scream worked wonders! The pack moved and we were able to get out in one piece!
When we stepped on the platform, I anxiously checked my son to see if he was alright. That's when he explained the scream. In my effort to squeeze him out, I unconsciously twisted one of his fingers. So the culprit was mommy, not the crowd.
Ice cream cones
It took another 30 minutes to get to Market Market where we would take a van, our last public vehicle for the day, home. I did well with a promise and got us both ice cream on cones. We sat for a while to enjoy our treats while I tried to keep up with the new names of Transformers that my son learned. These times are precious.
As for the train ride, that might be the last one for now. Pablo and I decided that we like private transportation. I'm so glad that I received a call from our friend informing me that the car is now ready for pick up.
NOTE:  I need to say this. I am so thankful for the long foot bridges that have been built in Alabang and in Bicutan. I didn't have to worry about having to cross the large highways with my son. It made me feel safer. Kudos to the government! Clap clap