Visiting graves at Manila Memorial Park
We visited my sister's grave at Manila Memorial Park in Paranaque last November 1. It was our kids' first time to see what November 1 looks like, and it was also their first time at the cemetery. I thought that it was a good time to takeadvantage of the experience as a learning tool.
I showed my sister's picture to Pablo before going and answered his questions about ate Melody, her sickness and her death. He wasn't very excited about going to the cemetery, he thought he'd see a lot of dead people lying around; it was a good thing, too, that we decided to visit so we can dispel some of his fears.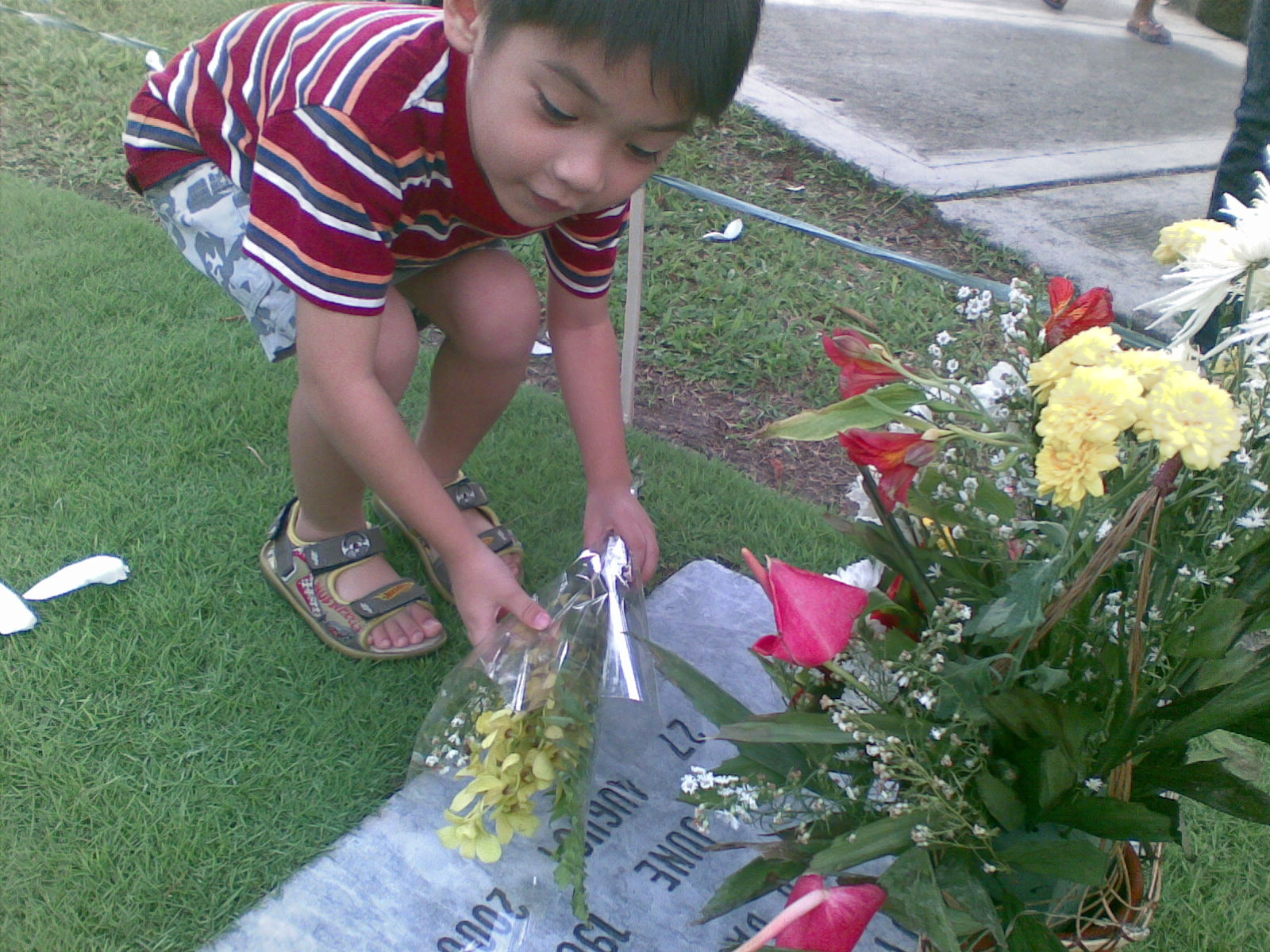 In the end, we had a pretty good time. Manila Memorial Park is a good place for a nature walk and the boys are able to see a little Filipino (and Chinese) culture while we strolled.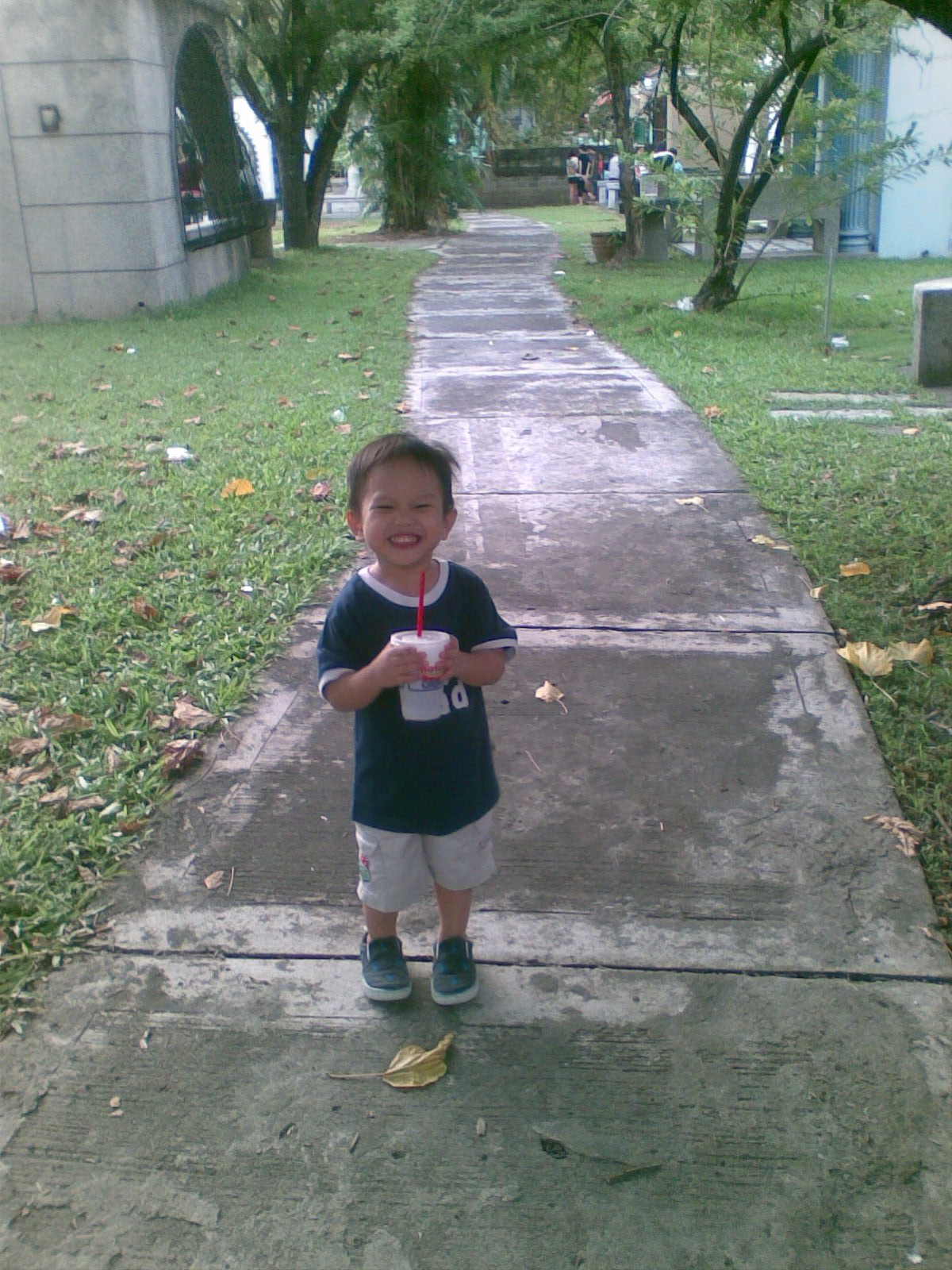 We were also able to discuss about Filipino heroism (Ninoy), Philippine Presidency (Cory), a little about Musicianship (percussionist Jo Ramos) and a bit about showbiz (Rico Yan), hehe.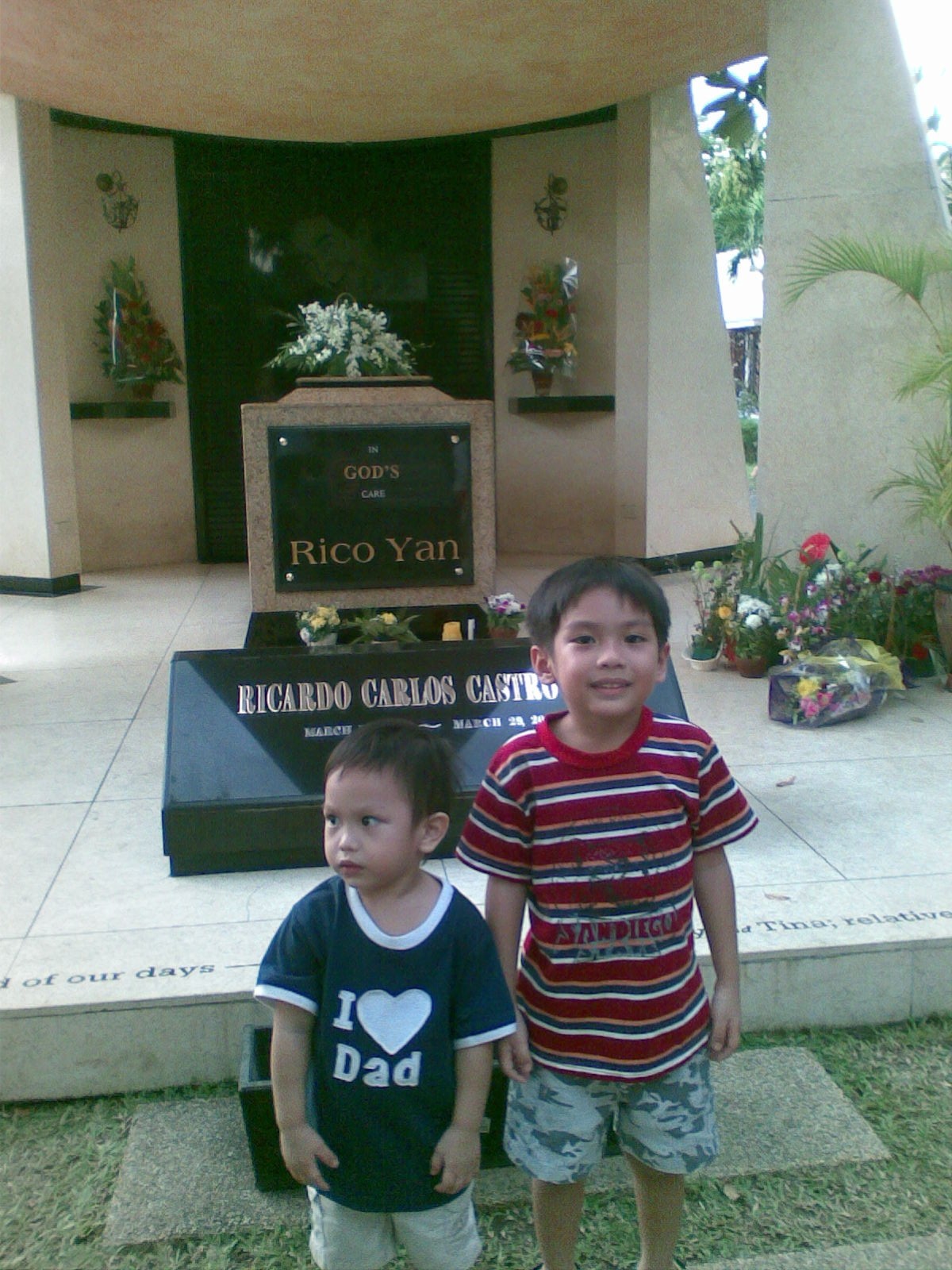 We could've talked about Filipino Nationalism (Francis Magalona) but it was getting dark and "home" right now is way far from Paranaque; we just didn't have the time to look for the rapper's grave. There'll be a next time.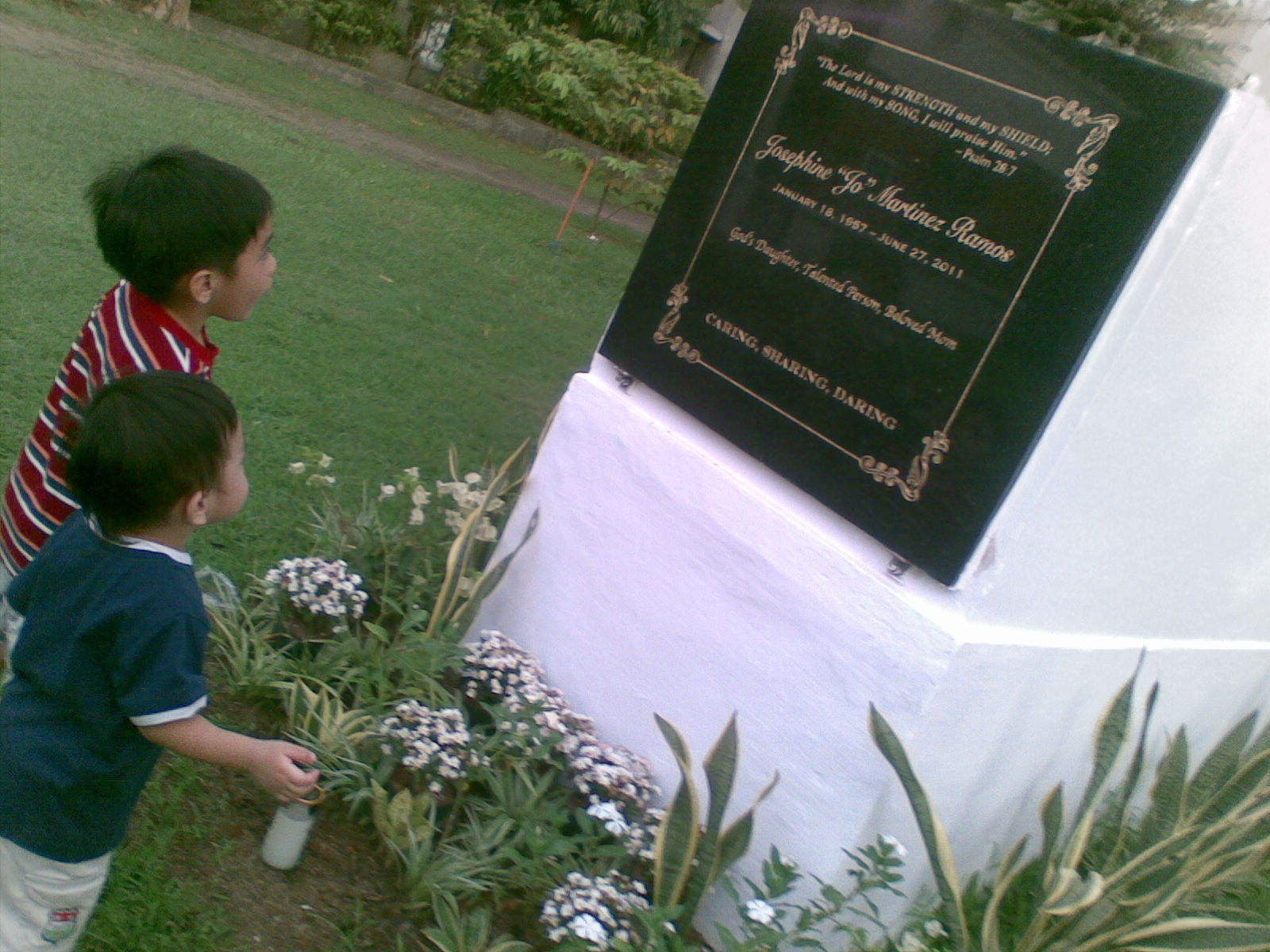 Today at homeschool, Civics was in schedule. Instead of reading a new topic in his Things that people do book, I casually asked Pablo about yesterday just to check how much he was able to absorb. Other than facts about his aunt Melody, he does remember Ninoy & Cory, that' good enough for me!