Opportunities To Teach Through "The Bible"
We've been watching the first few episodes of History Channel's The Bible. One episode showed how Israel had fallen in the hands of Babylon and how they killed the children and captured Daniel and his friends.
We all know how brutal some of the scenes were. At one point, Pablo, our 7-year old son started to cry. He got scared at how Nabuchadnezzar had chased Judah's last king, Zedekiah and how he had the sons' throats slit.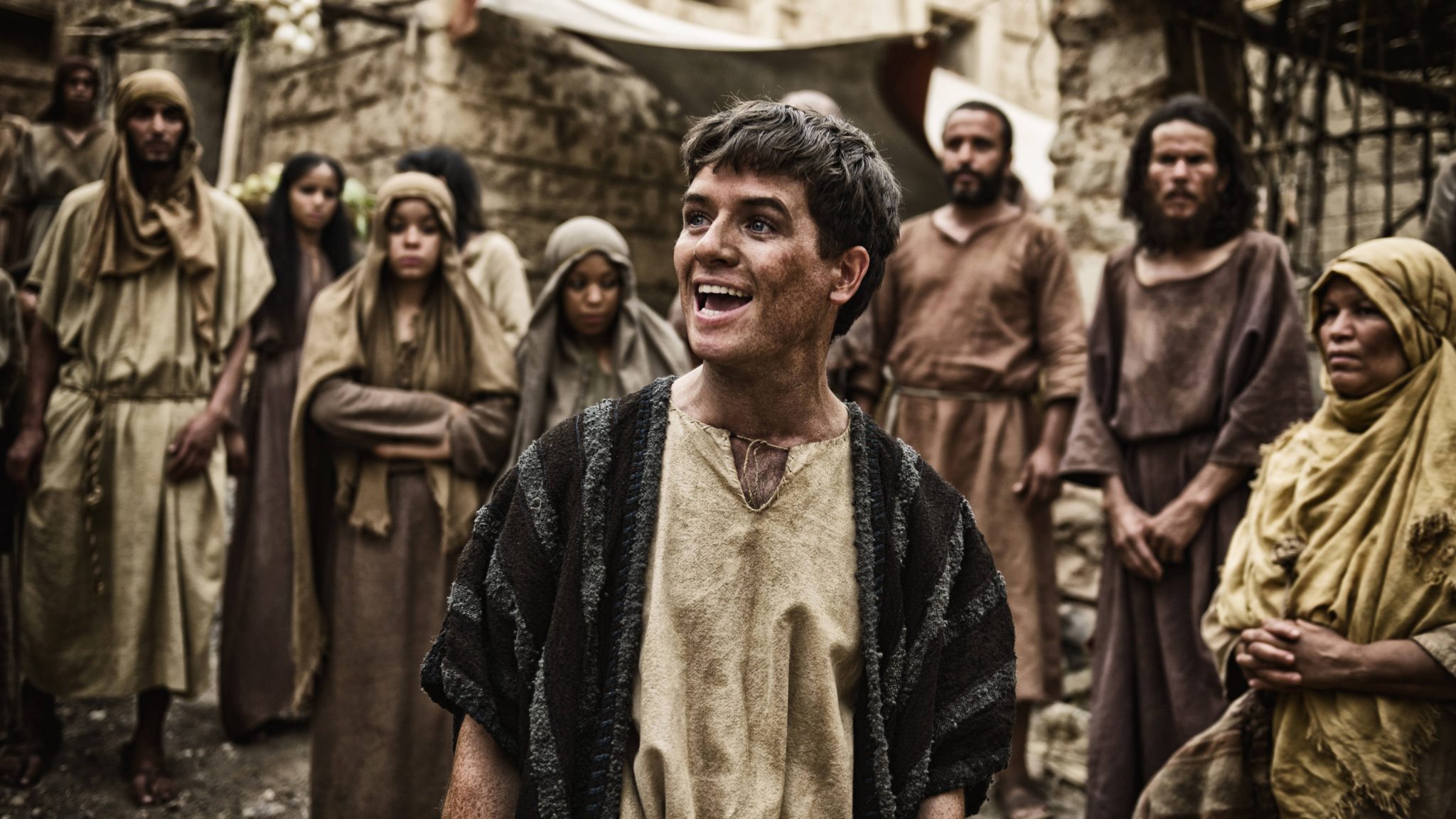 Is that going to happen to us, mom? He asked.
I was tempted to just dismiss it as just a story and tell him, no, nothing bad is ever going to happen. But instead, I decided to take it as an opportunity to teach him about God's faithfulness to his people.
I told him, "Pablo, see the difference between Daniel and the king Zedekiah? Zedekiah rejected God's instructions, but Daniel and his friends continued to obey God even if others were no longer obeying him."
I also told him, "do you remember what happened to Lot in Sodom and Gomorrah?"  He nodded. "God destroyed the entire city, but he spared Lot".
I looked at my son in the eye and told him, "bad things can happen around us, but the LORD protects His people".
Something changed in my son's eyes, as if something clicked. He understood and he stopped crying.
And the rest of the show wasn't the same again. He chattered endlessly, supplying names and places and events he remembered in our bible sessions and from what he learned in Kids Church.
At the end, as he stopped long enough to watch John baptize Jesus, he asked, "have I been baptized yet?"
I smiled and nudged Jay, "your turn, daddy."
Here's an article about the show on Yahoo! News:
The Bible Will Be Released As A Movie
Hit TV mini-series The Bible is to be revamped as a movie.

The 10-part series broke network records when it aired on America's History Channel earlier this year and now executive producer Mark Burnett has revealed he's planning a three-hour blockbuster based on the Resurrection of Christ, which was a large part of the TV project.

"We're cutting a movie version right now, a three-hour version of Jesus and (we have) many, many offers from theatres globally," he told The Hollywood Reporter.
The Bible continues to be aired on History Channel Asia.