The Crowd & Attractions at Star City!
I've been avoiding taking the kids to Star City for years. I've tried visiting the carnival a few times before and I always came out either disappointed or freaked out. I'm mildly agoraphobic so that had played a part in how I felt about the place.
Judah celebrates 3 at Star City
Judah turned three last January 1. We didn't plan on a big celebration  but we wanted him to enjoy his birthday with us and his brothers. We originally planned on going to Active Fun but all of us, except for Jay, were coughing so badly, we thought they might refuse us in the place to protect the other kids from catching our virus.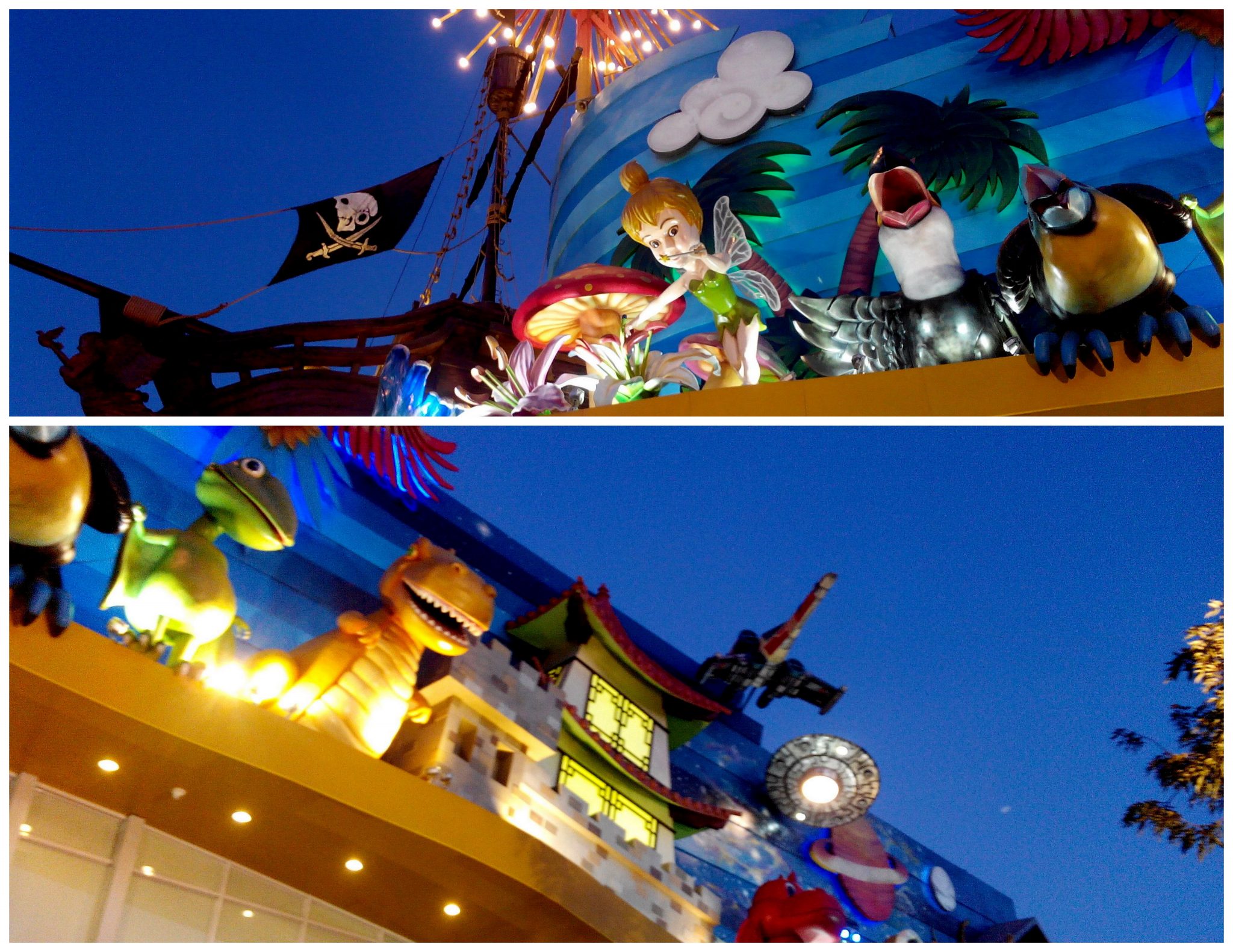 It was a choice between Enchanted Kingdom or Star City, and since Star City is nearer our home, we opted to go there. Besides, the revamped website looked promising. I made a mental list of all the rides and attractions that we can get on with the ride-all-you-can ticket which I think is the way to go because it spares you from lining up twice for the rides — once for the ticket and another for your turn.
I wish I can see the sky
I'm lucky to have known what it's like to go to outdoor carnivals when you can walk around in wide-open spaces under the clear night sky. I think that's part of what makes a "country-fair" type carnival special, when it's outdoors.
Most of Star City's kiddie rides, booths and attractions are found inside an air-conditioned building. I guess, business-wise, it's better that way so when rains come, they don't have to shut down all the rides.
You'll find the Giant Ferris Wheel, the Star Flyer (Roller Coaster), the Star Frisbee, the Viking and other adult and extreme rides at the open area. It was very crowded, the lines were long and it was hard to elbow your way from one ride to the next.
Okay, so getting on rides isn't really my thing. When I was in my teens, I frequented Big Bang sa Alabang, a popular carnival in the South that only comes up during the holidays, but I was mostly just walking around doing teen stuff (I'm not going into details, hah!).
That doesn't mean I haven't  tried the rides and attractions. I've been on the roller coaster (Enchanted Kingdom), got soaked on a boat in Wild River (Star City),  I've slid down the Giant Slide(Big Bang sa Alabang), found my way around the Giant Maze(Big Bang), got kissed on the carousel (Enchanted Kingdom), and went on a fright spree with my brother Nelson and my friends at The House at Balete Drive (horror house at Big Bang). I've seen news on malfunctioning rides in the local carnivals so I'm extremely cautious about getting on them, most particularly with my children.
Family Attractions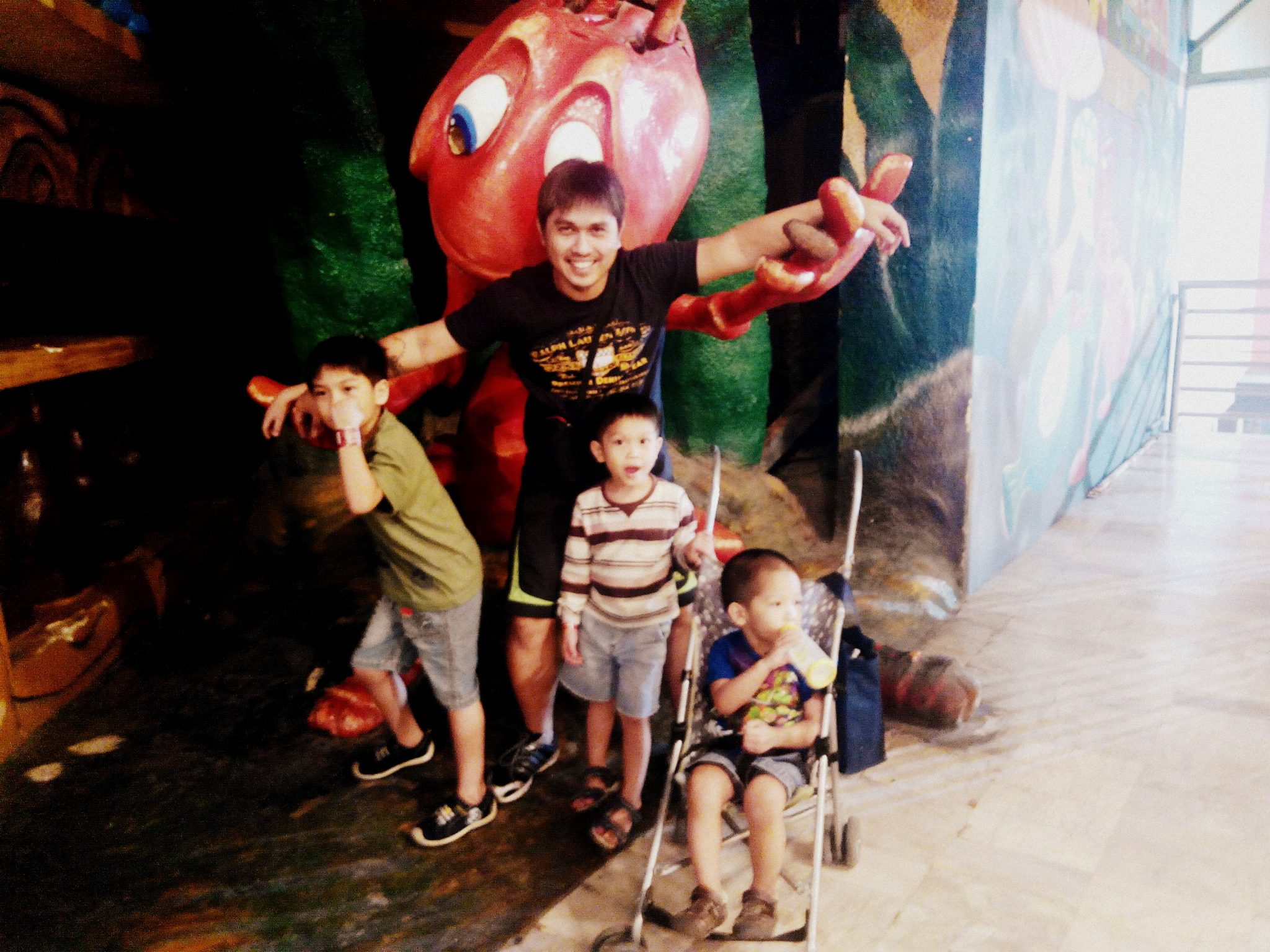 Star City has a good number attractions. The Land of the Giants was the first one we went to. It was a simulation of insect burrows where you find huge sculptures of ants, caterpillars, praying mantises and a few other bugs and insects.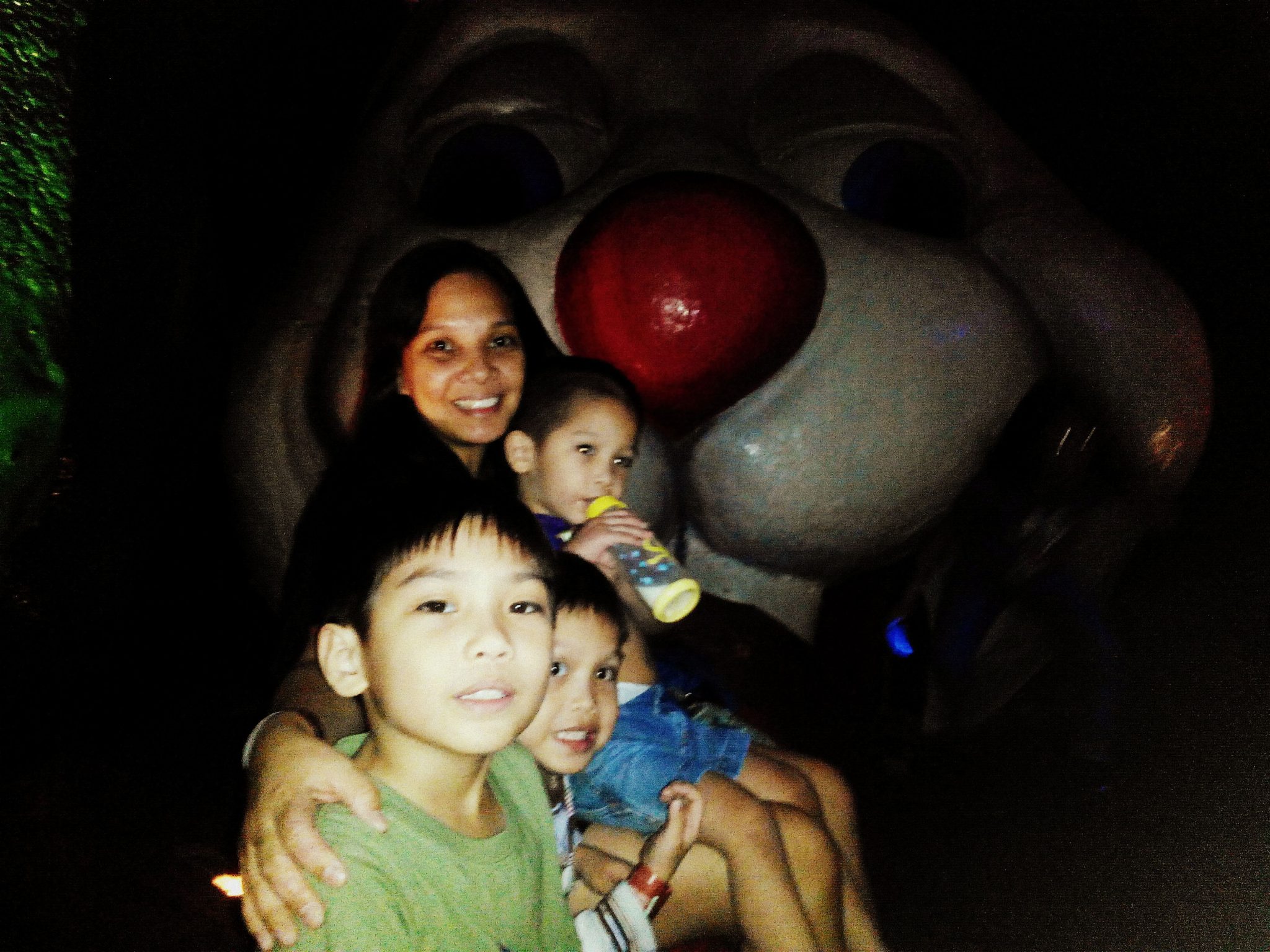 It was a bit too dark for smaller kids, Judah clung to Jay's neck and even cried a little. Other kids were crying too. The sculptures were really good, but I wish they added more light so the kids can appreciate seeing the characters that look very similar to Pixar's The bug's life and Dreamworks' Antz.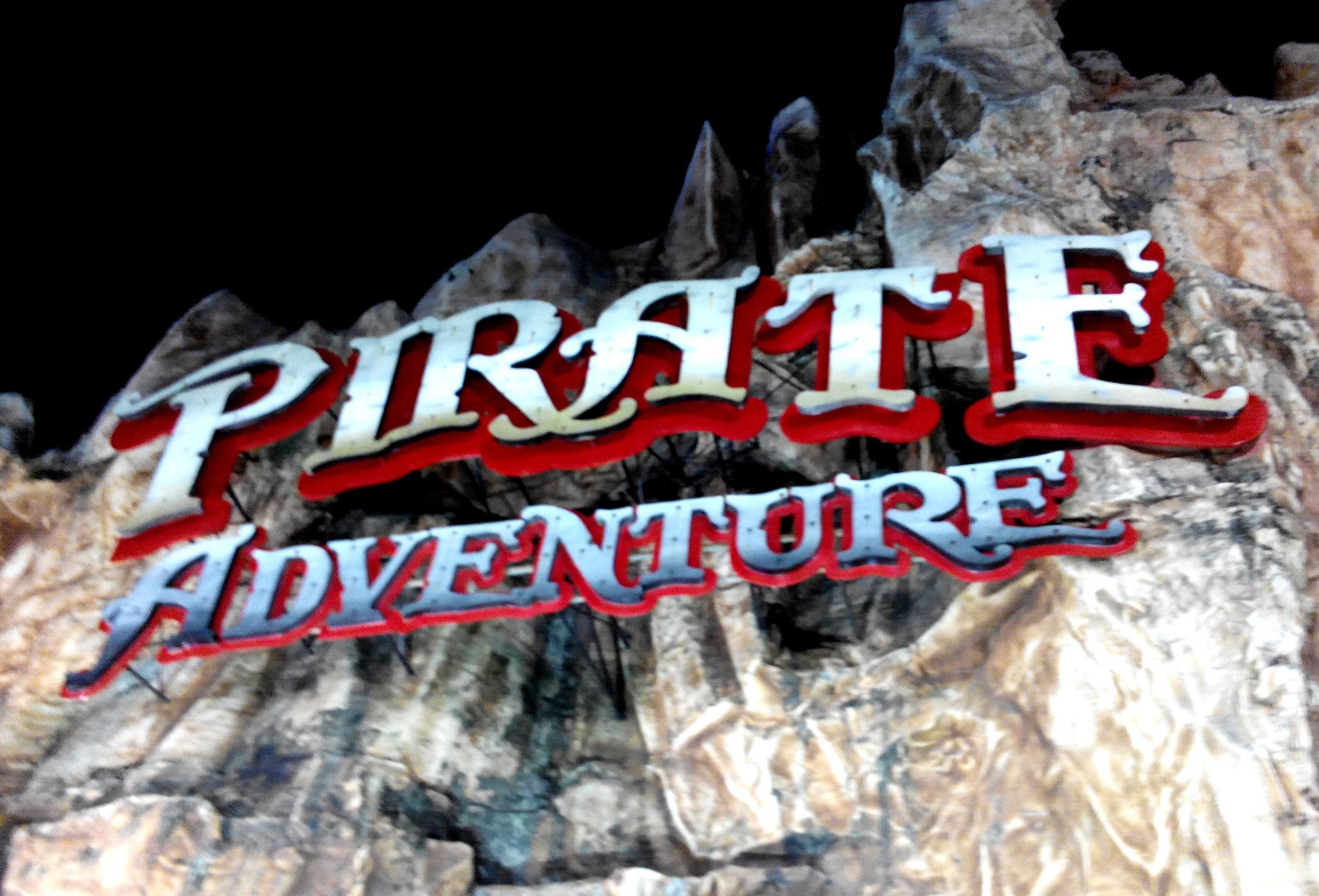 Pirate Adventure, on the other hand, had moving life-sized sculptures that were obviously based on the characters on The Pirates of the Caribbean movies. We were on a small boat which made it a bit more easier for us to manage the kids and to appreciate the place. The series happens to be one of our favorites so the kids are a somewhat familiar with the characters (gulp, guilty!) especially Pablo who can even name some of them.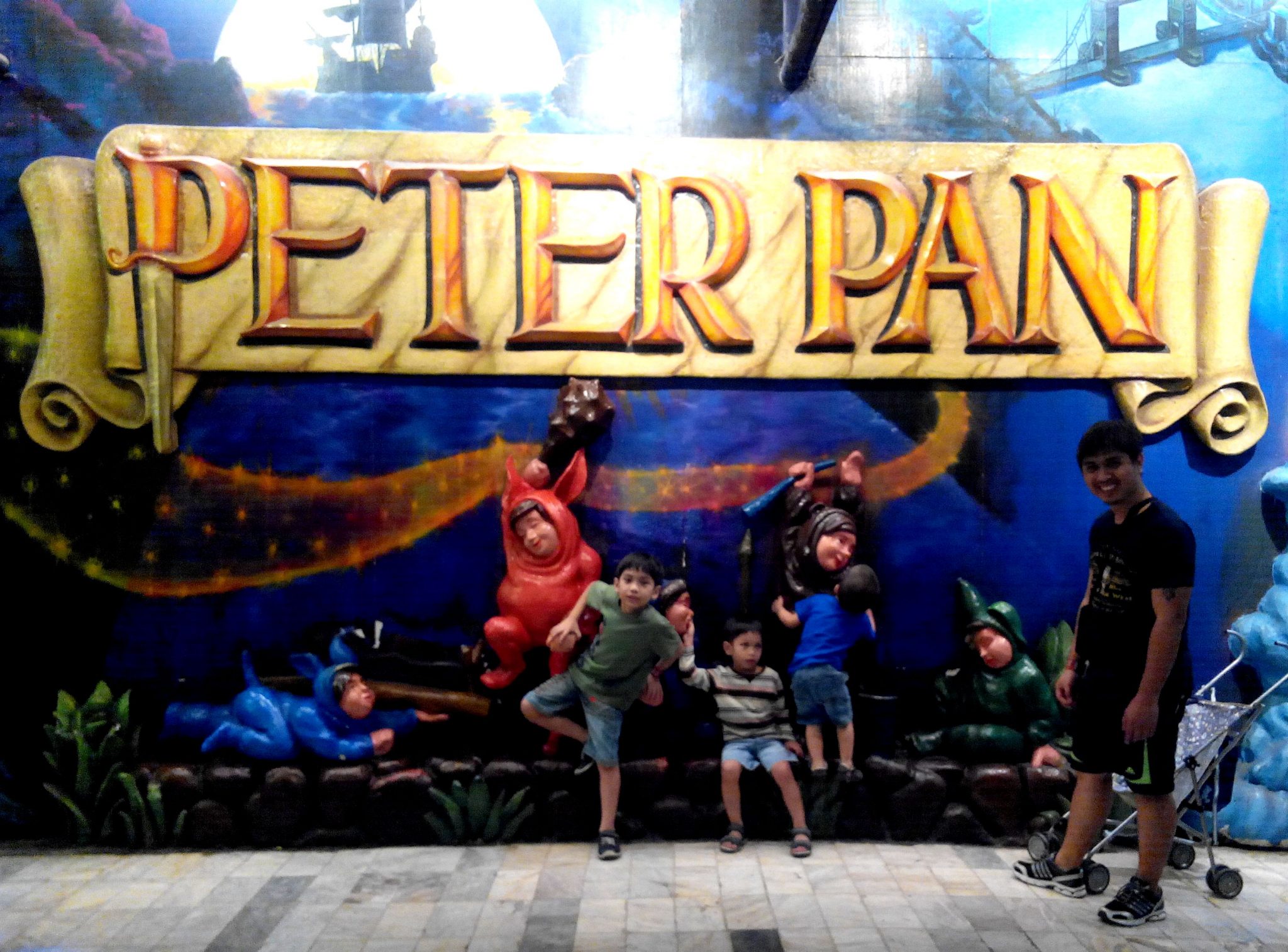 Peter Pan was the kids' favorite, Jay's too. It started with the sculptures of Wendy, Michael and John Darling in their bedroom right before Peter Pan came to whisk them away to Neverland. Then we walked on a bridge above a nice recreation of a city at night to give you a feel of what they see when they fly over it. The rest were sculptures of other characters in the story like Captain Hook, the lost kids, and the Indians. There were moving sculptures to show sword fights, with Captain Hook brandishing his sword and Peter Pan climbing up the mast.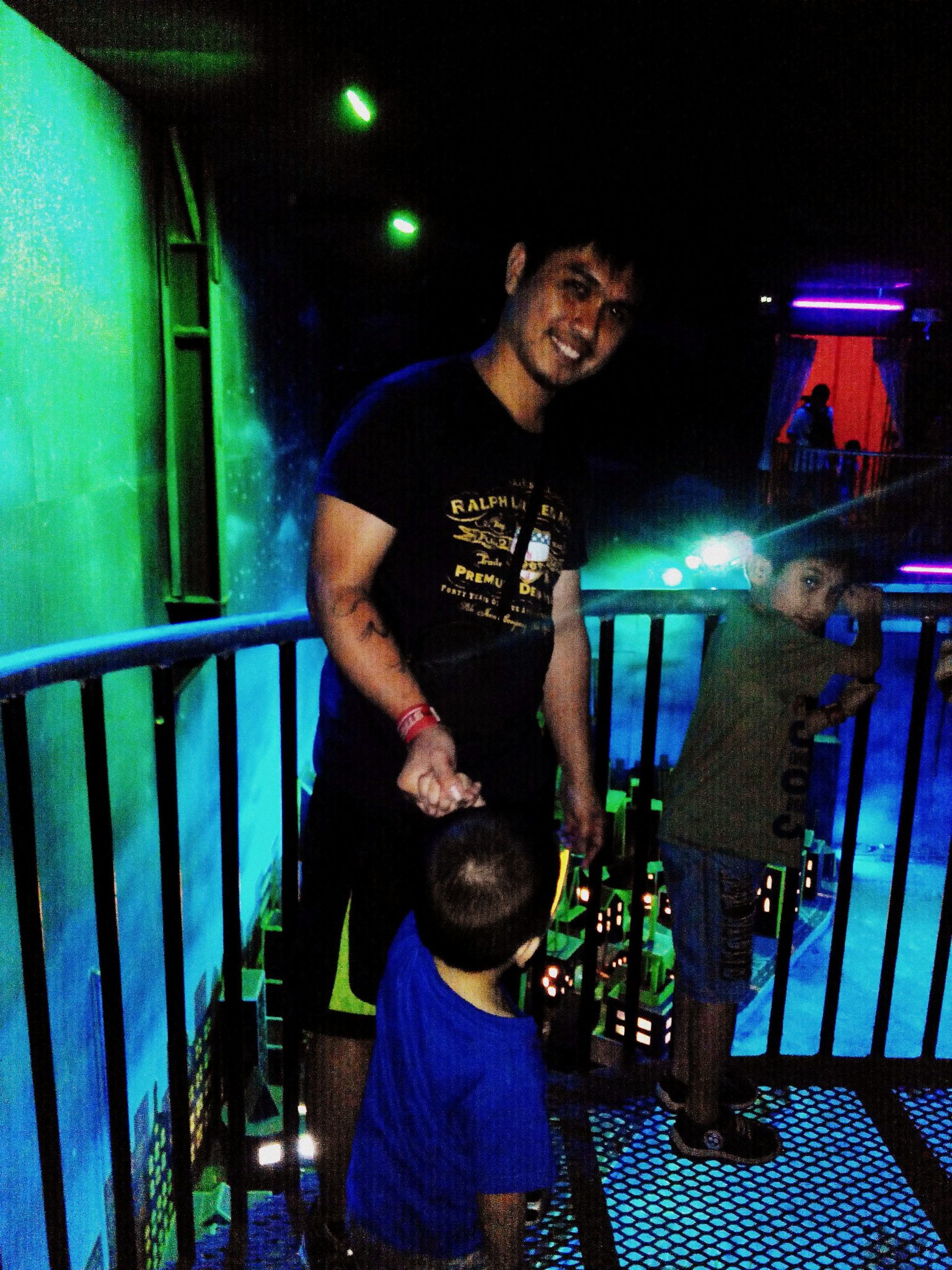 Aside from a missing hook in one of Captain Hook's sculptures and a couple of chipped barrels, Peter Pan was hands down the best among the attractions.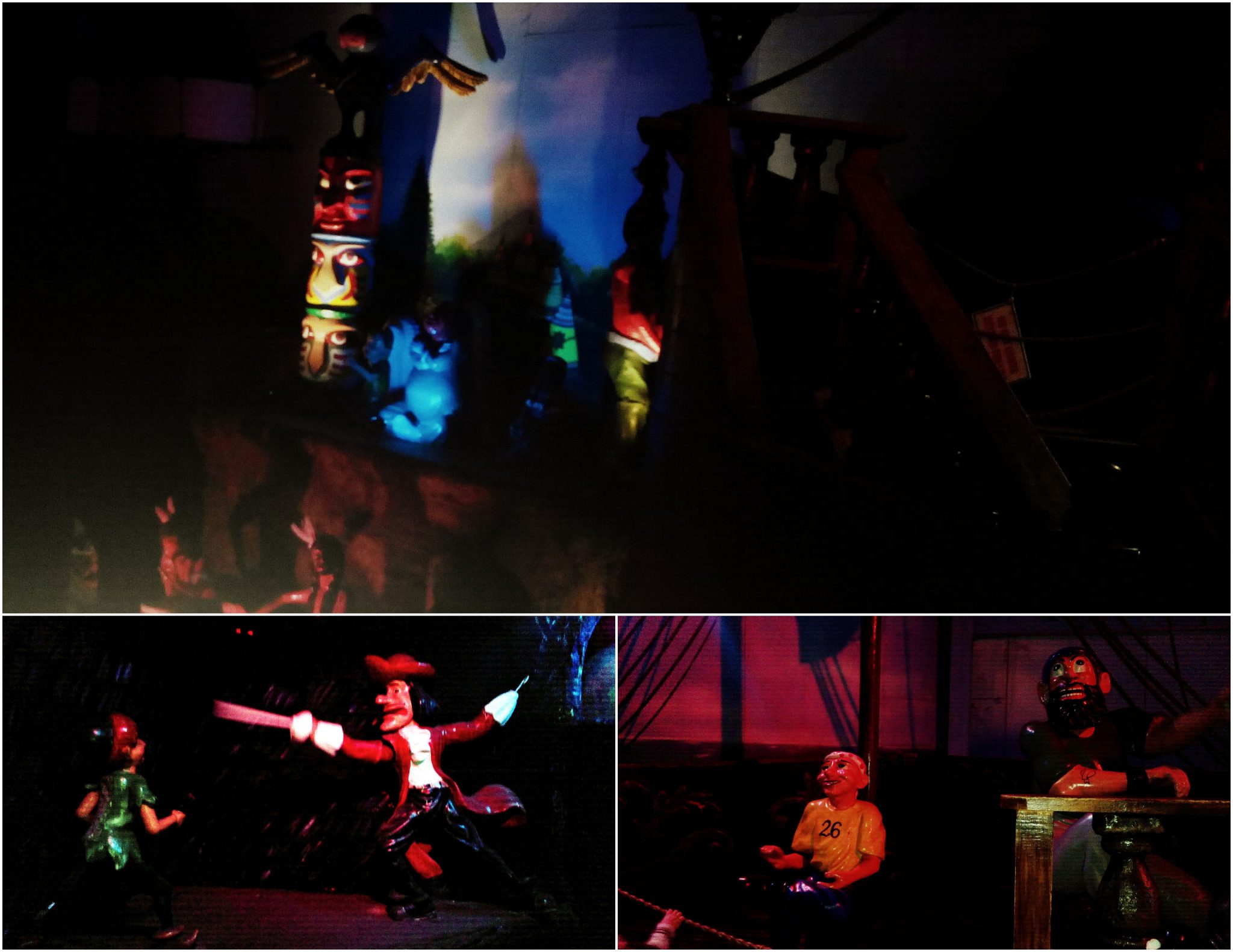 Time Tunnel is like a quick museum tour and I was quick to jump into a home school discussion, haha! Inside were sculptures set up to depict scenes from the stone-age and Ice age.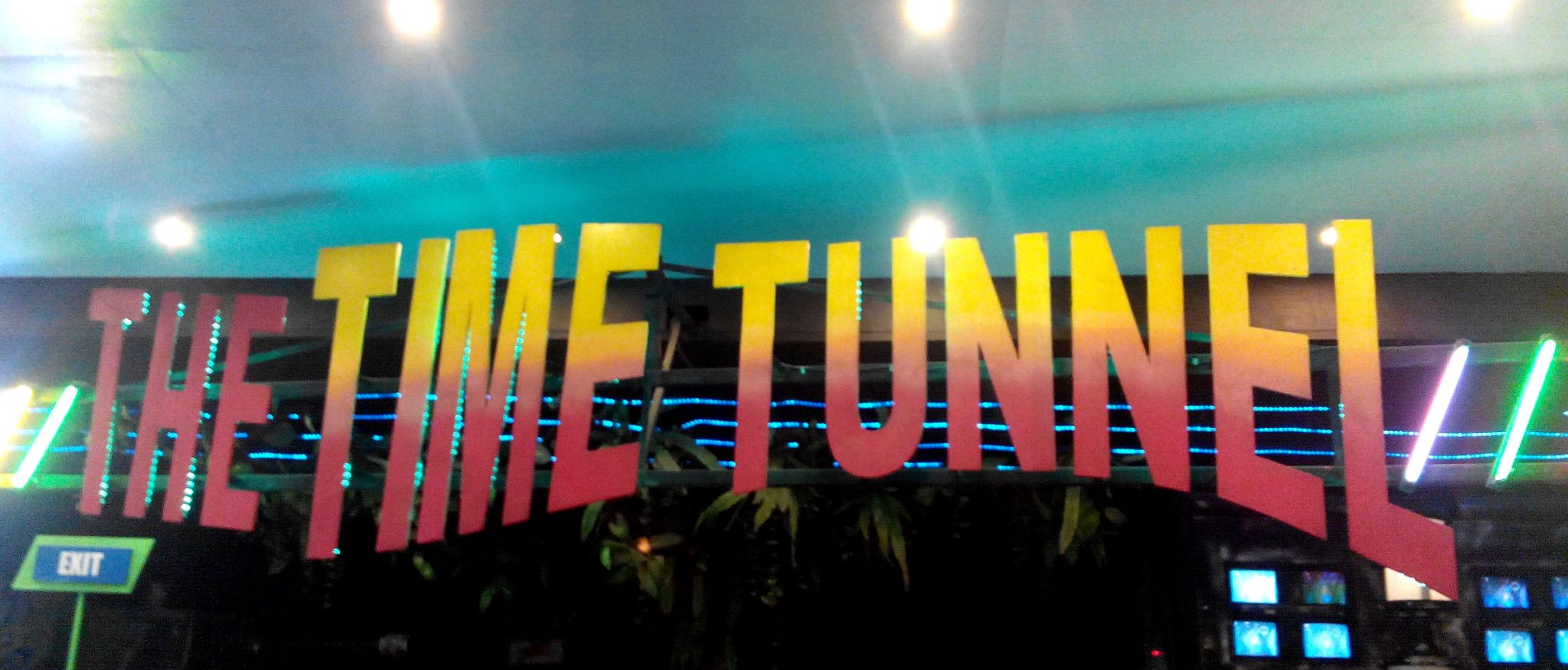 There was a big mammoth which we quickly named Manny and really ugly Saber tooth tigers. In place of their fur were some scrunched and tangled orange-y lump you normally find inside hard pillows.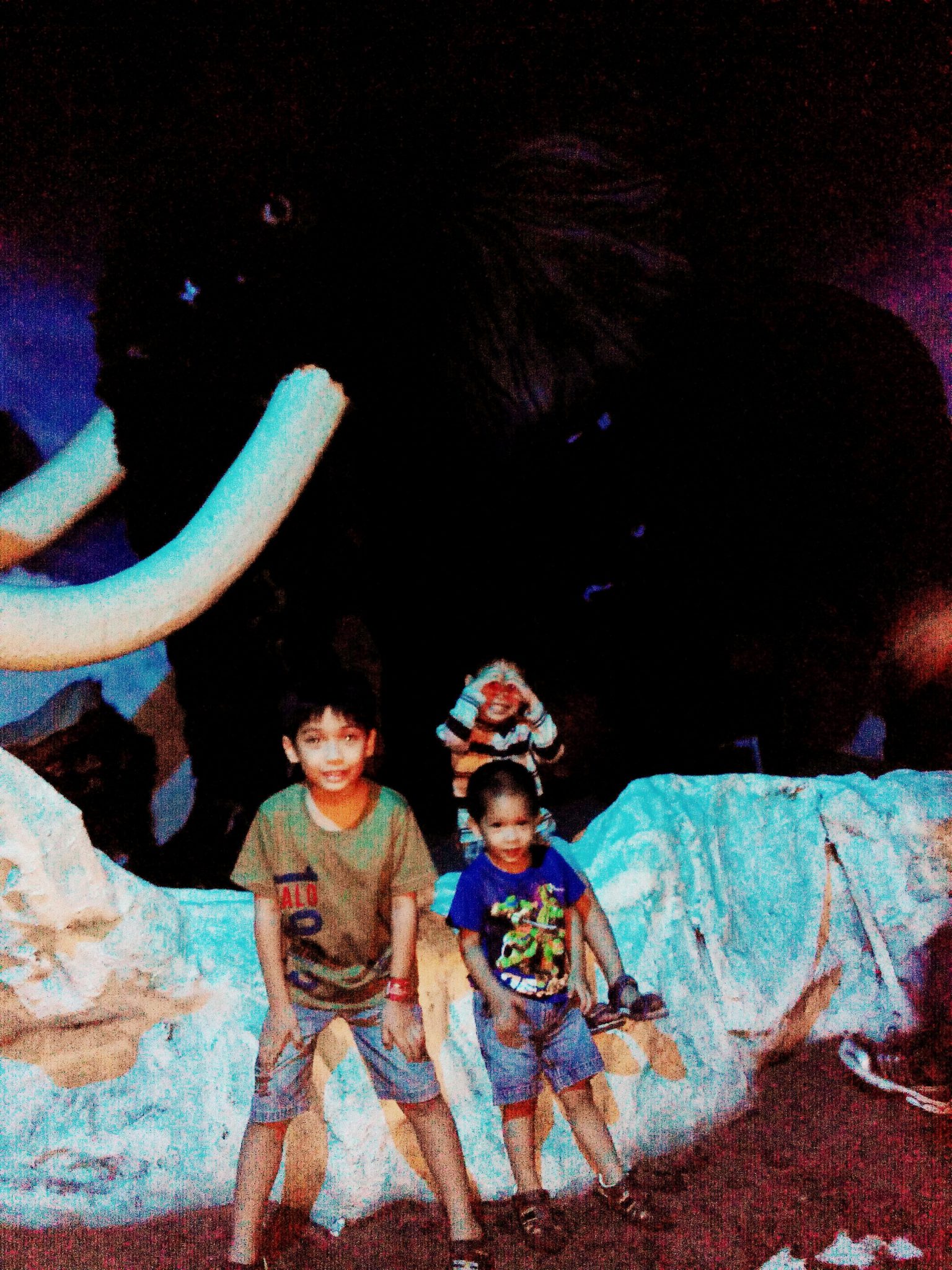 My favorite part is the one with Egyptian history perhaps because I have a slight fascination for pharaohs, tombs and Egyptian culture. I wish they included a mummy and ancient Egyptian scrolls and head gears but we were delighted to see that it included Moses and the parting of Red Sea in the timeline.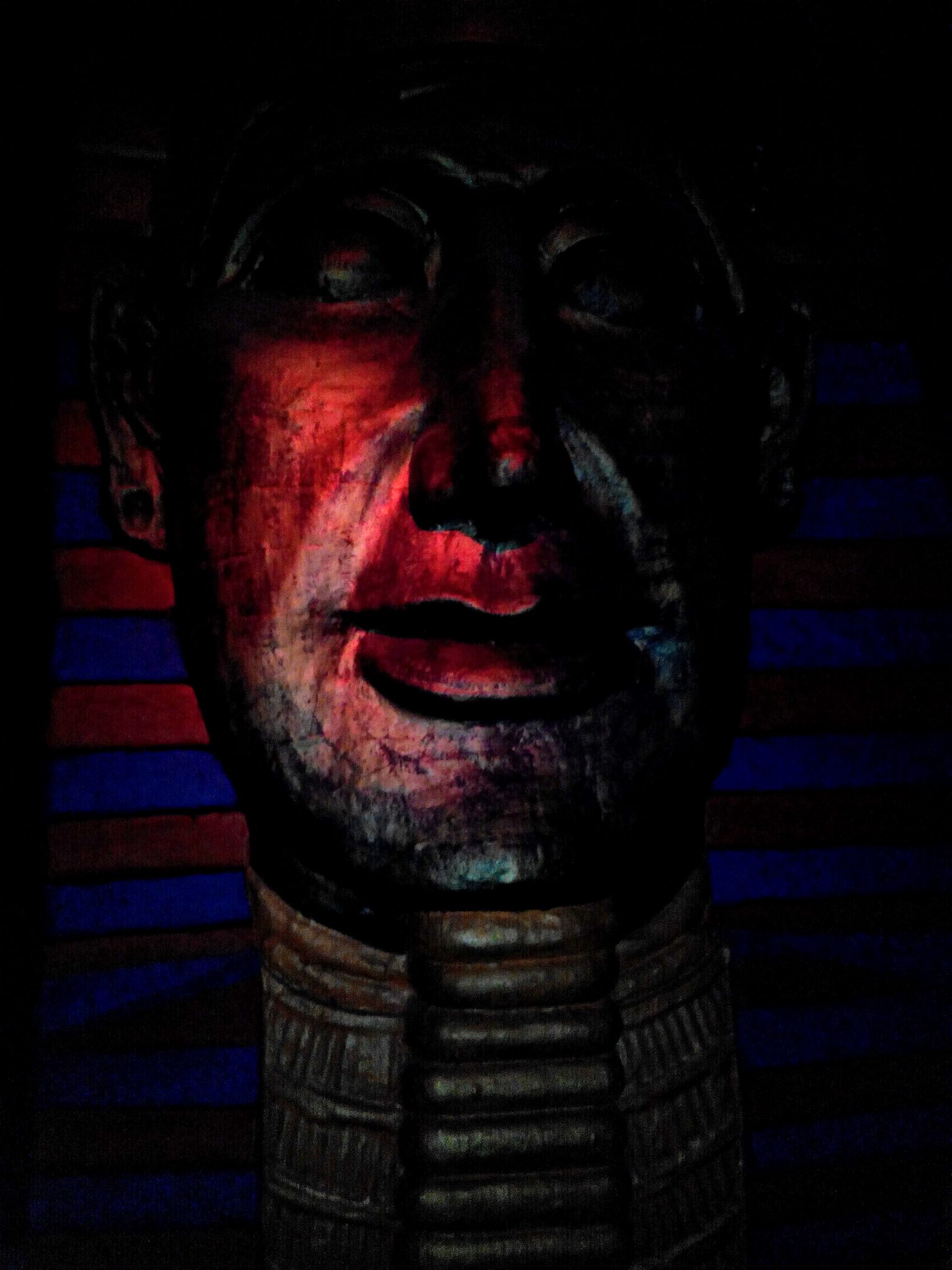 It also had a scene of a Greek coliseum with a crowd cheering on two gladiators, that was cool.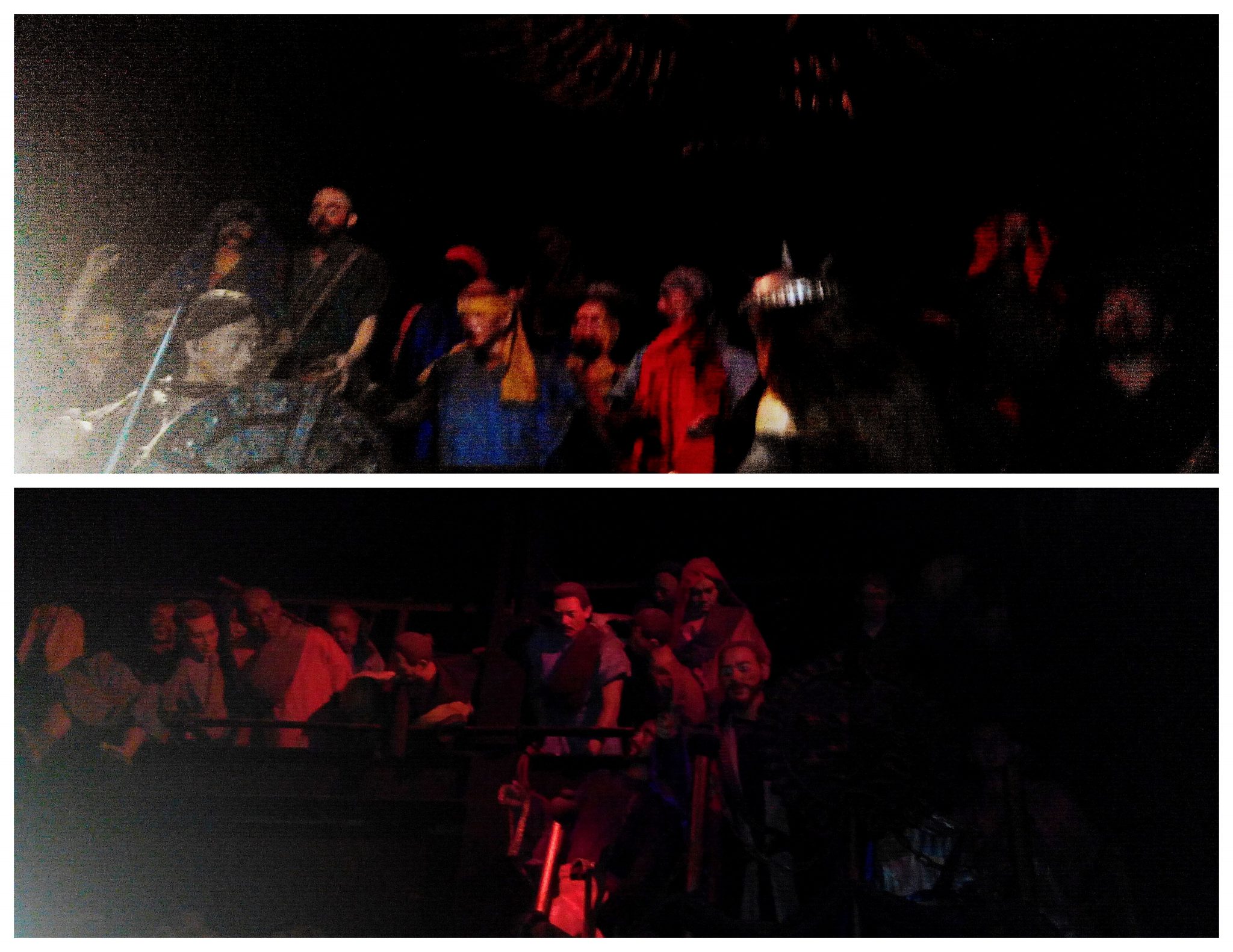 That small, lonely astronaut at the end of the tunnel was such a tragic way to end a good tour. Jay even commented that the astronaut they have at the entrance of TGIFriday's is so much better. Besides, what on earth was it doing hanging there on the ceiling? If they were trying to depict him in space, they should have added a small earth somewhere in the setup. But no, it was just hanging there like a poor forgotten rag doll.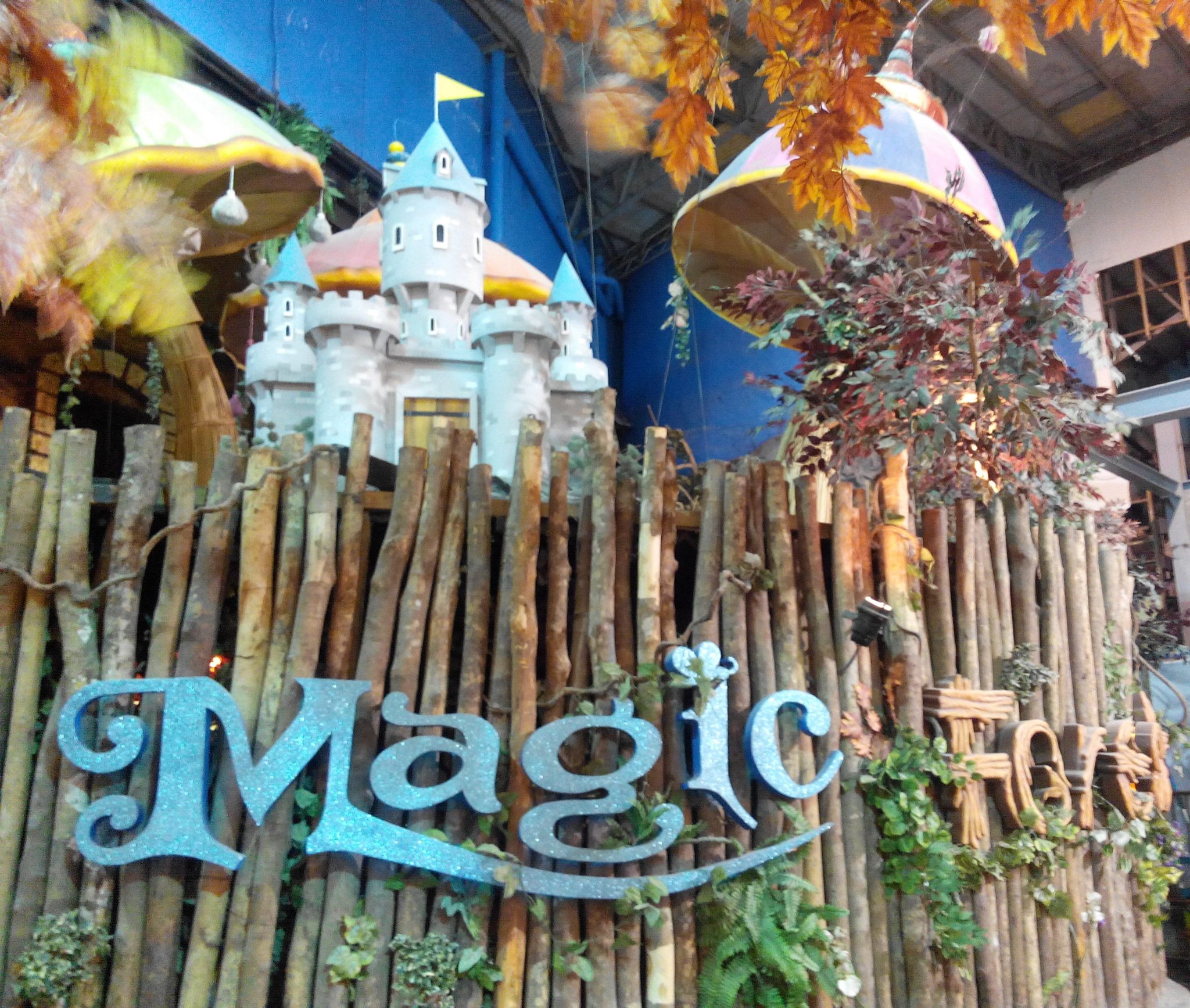 Magic Forest falls short of expectations, after having seen the other attractions. Falling in line for this train ride into a tunnel with barely anything in it to appreciate but a partridge that lost its tail feathers, some dwarves and a few mushrooms is just not worth it. This ride needs a major redesign!
It would have been great if they added mystical creatures that move about like fairies flying above and enchantresses and there would be some twinkling effects and soft, dreamy music. They should also lengthen the tunnel. Not only was the tunnel a blah, we had to endure it twice! The train goes into the short tunnel two times to justify the price of the ticket.
Kiddie Rides and other stuff
We rode the carousel together which thrilled our kids. Pablo got to ride the horse that goes up and down because he could get on and off it on his own already. Lukas and Judah were on still horses but enjoyed the ride anyway. Jay and I just stood beside our two younger kids to make sure they don't get off while it was moving.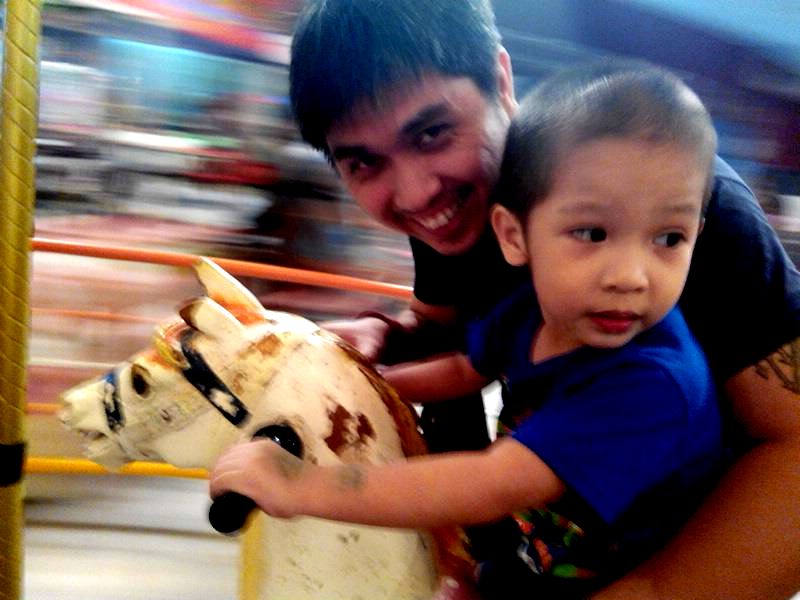 Pablo wasn't allowed to go on the duck ride because he was above the maximum height so Lukas rode alone. Later on, he told us that that was his favorite part of our trip.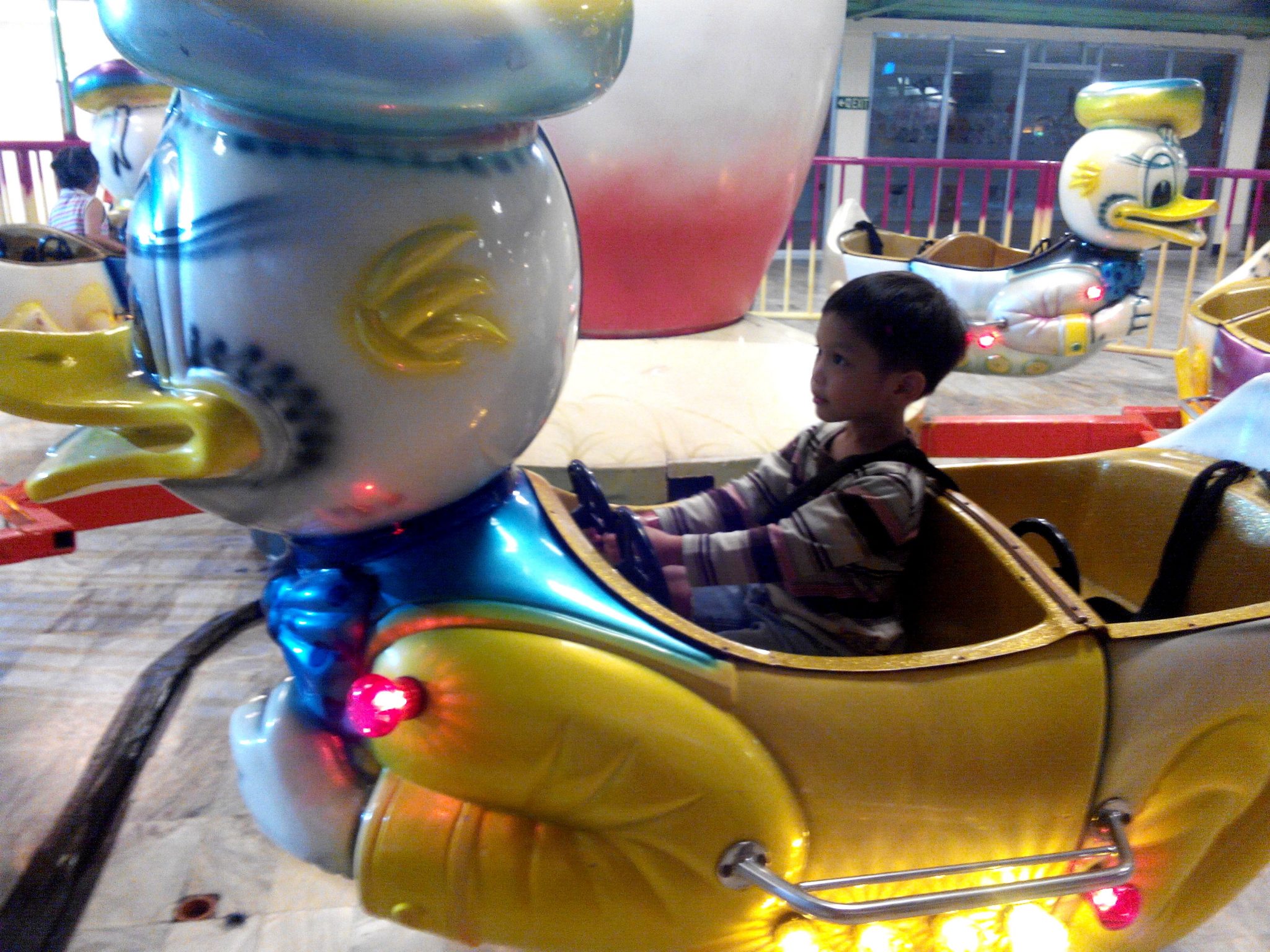 We also let them ride the one with the small jeeps. I liked that they allowed parents to help the kids choose the jeep so I chose one that had doors to make sure none of my kids would accidentally tip and fall over when the rails go higher.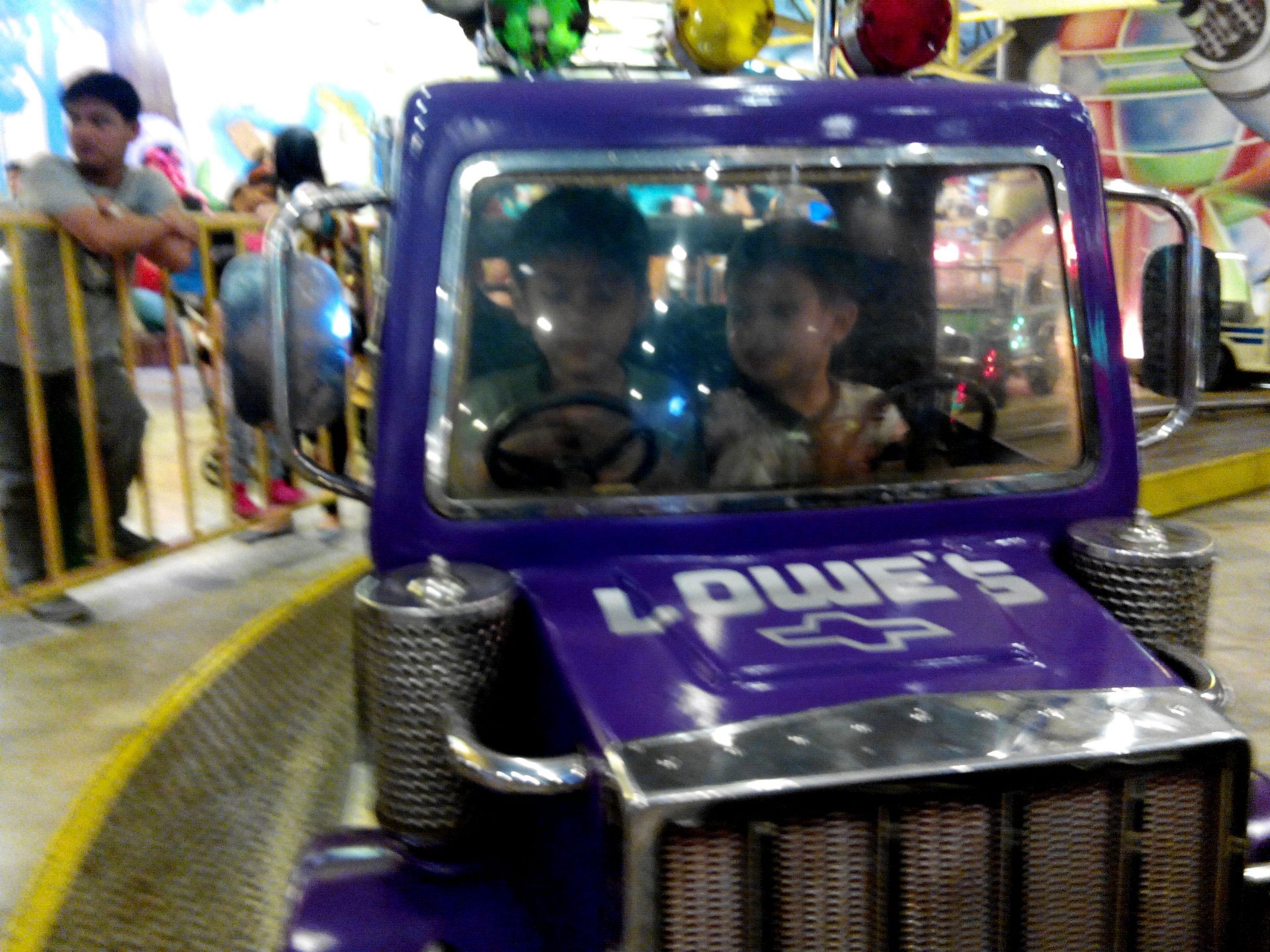 Lukas wasn't  allowed to do the bump cars yet but Pablo wanted to do it so we watched him spin around and bump other cars in the ring for the first time.
Good points and bad
I commend Star City for the improvements they've made. I like all the characters from the entrance to the tunnels and all around the place. I've seen the Pirate ship before, the one that looks like Davey Jones' The Flying Dutchman, but I still like it anyhow.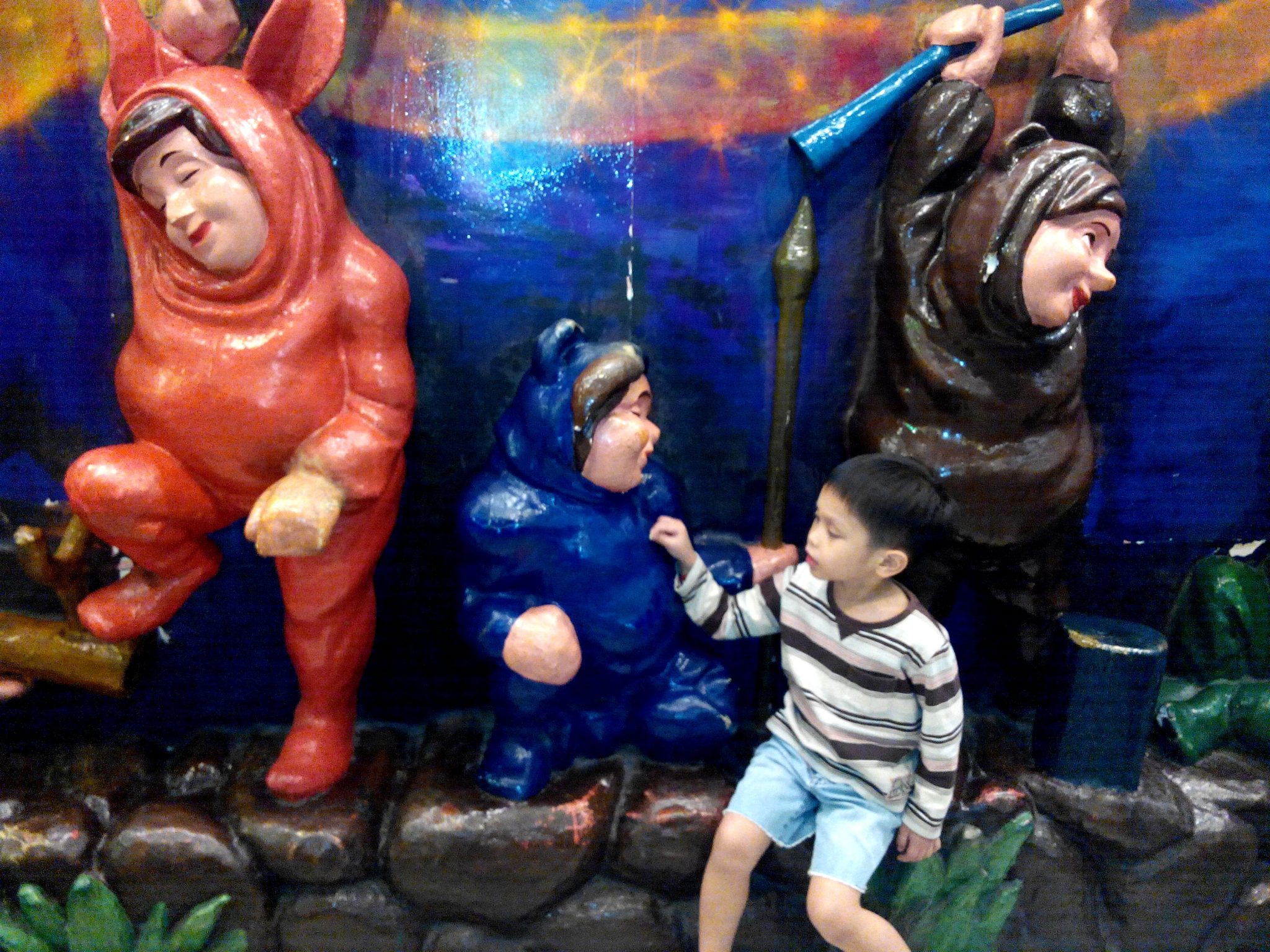 If you're the type who likes taking pictures, Star City has a lot of areas for photo ops. People are nice enough to stop in their tracks long enough for you to take your pictures.
The rest rooms were also surprisingly clean, considering how crowded the place is. It must be because they have many scattered around the entire carnival, there were less people using the same C.R. Jay and the boys used three of them, there was always a rest room nearby.
The floors were also consistently cleaned. The last time we were there, the floors in the halls felt like extensions of a disgusting public toilet they once had, with blotches of sticky soda stained on the floors and a whiff of stench that usually accompanies it. But it wasn't so last night. They weren't hotel-clean but at least they weren't eeew.
There are also plenty of food and drink stations all over Star City but as expected, some products cost higher than usual. For example, Purefoods jumbo hotdogs on sticks which cost Php 15 apiece at Market Market were being sold at Php 40 each. Zagu Pearl Shakes were sold for the same price which is good but they ran out of the Baby Z cups so we had to buy the bigger shakes.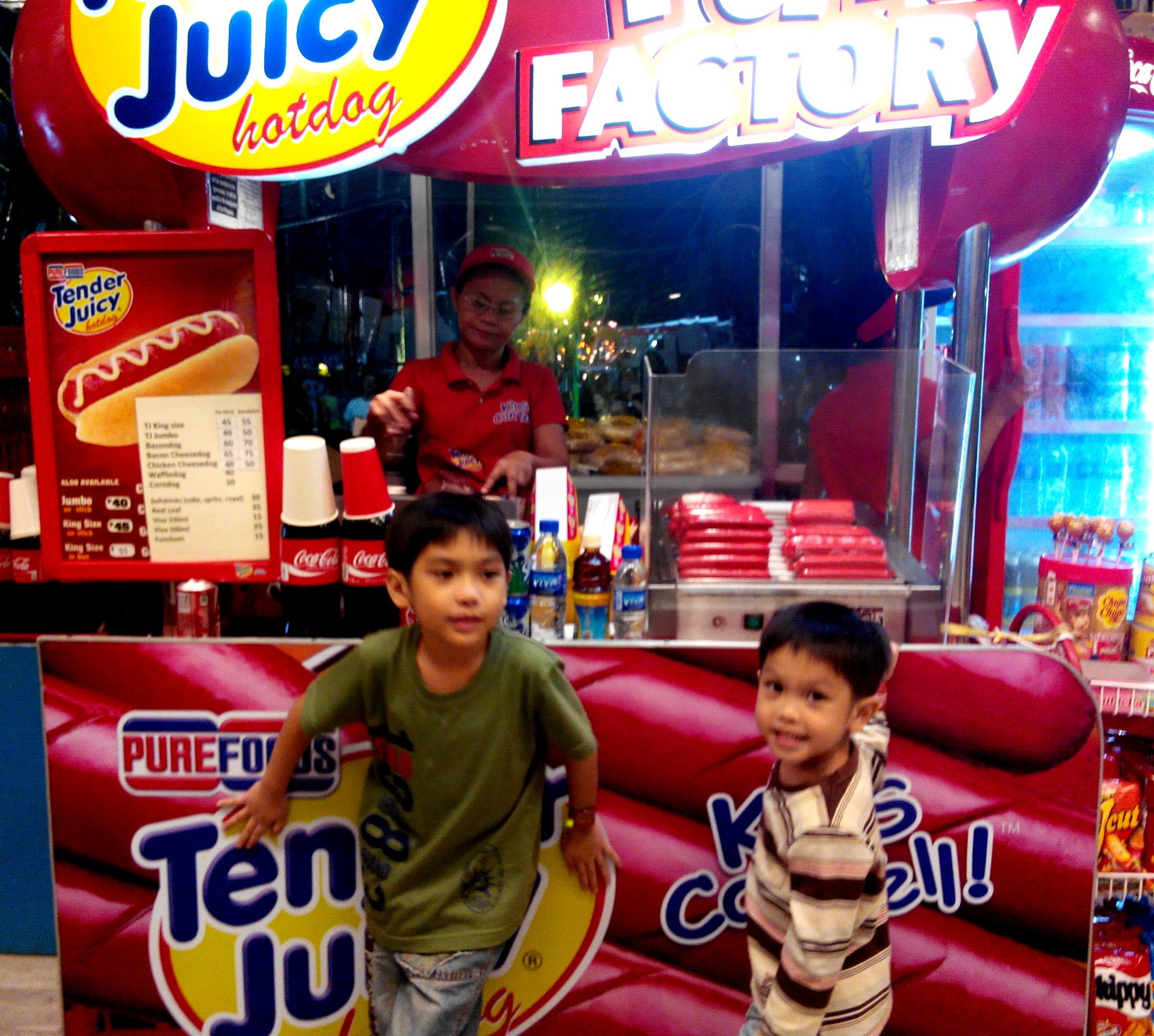 I'm not sure how Star City attractions fare to theme parks abroad because I've never been to any, but I can say that it was a good attempt. I just wish they'll be able to preserve them better or replace those that are already chipped. That almost featherless tail of that bird must be replenished with new feathers!
The lines were long but the staff were able to apply the system well making the waiting easier. But it would have been better if they smile and are friendlier especially if a child is involved.
Pablo was so excited, I watched intently as he talked to the male attendant who was teaching him how to maneuver the bump car. He had a grin that reached both ears. The attendant looked like he couldn't care less. It's a good thing my boy isn't overly sensitive and enjoyed bumping about anyway.
Ride-all-you-can
It really helped that we got the ride-all-you-can tickets because we can just go in and out the attractions and rides without much fuss. Jay says that if you want to make the most of the ride-all-you-can ticket, you need to go early because the lines would take up a lot of your time.
The website said they open at 4pm but when we got there, we learned that they opened at 1pm. They should post in their website that they change schedules on holidays. Since I don't frequent the place, I wasn't aware of that.
Parking was hard but the security guard was very friendly and helpful. He found us a space right away, right between the entrance and a rusting equipment. It's not really a parking space but it was safe enough to park our compact car.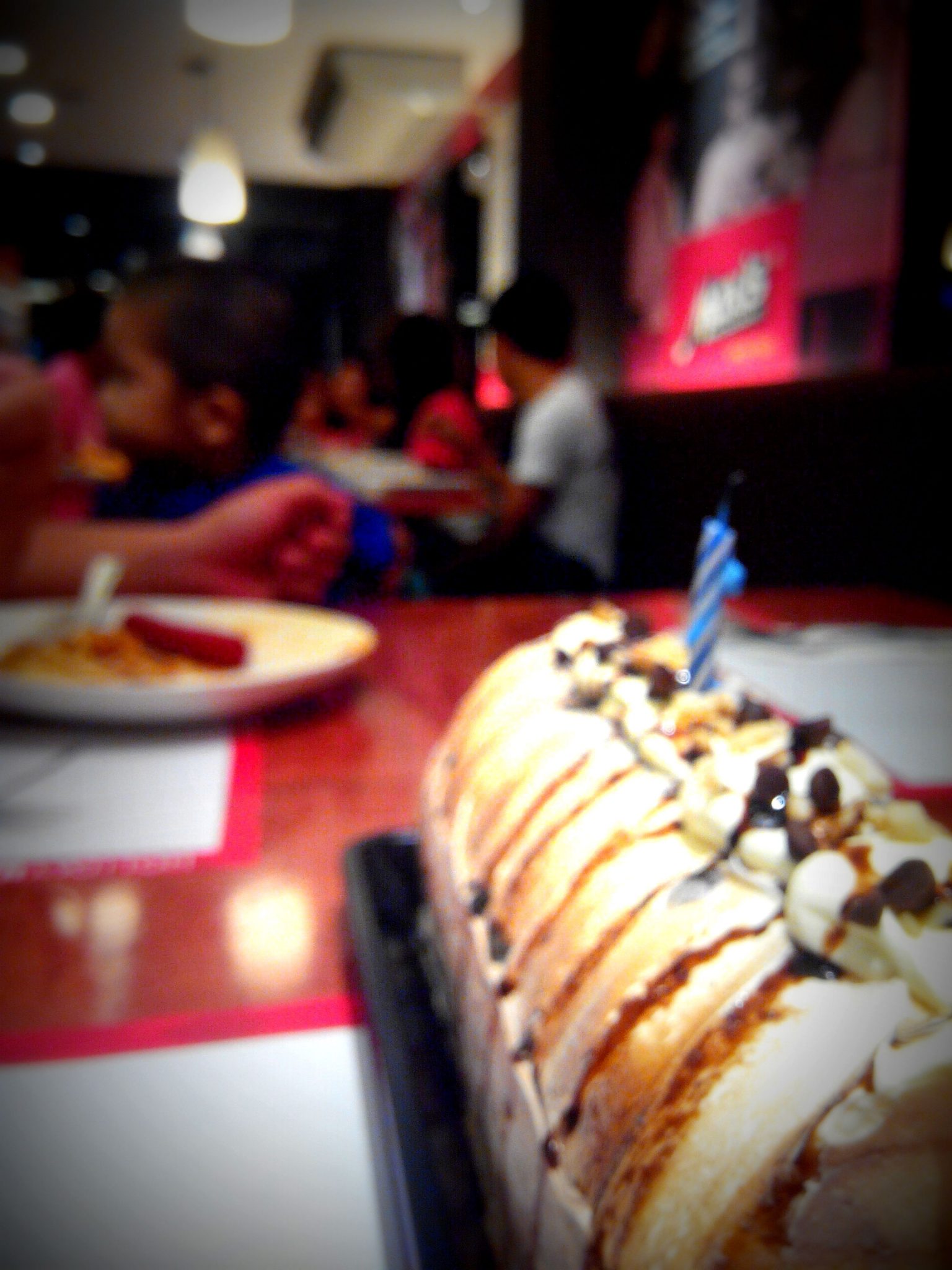 You can eat in Star City if you want to, there are lots of food stations. I even saw a Kenny Rogers Roasters, but we opted to go to a Max's restaurant across the road because we wanted to get a cake for Judah and sing to him the birthday song. We were allowed to go back in afterwards but we changed our minds about playing the games because there were too many people in the booths. Maybe next time. It looked like the games weren't too hard to win at. I saw many carrying giant stuffed bear prizes on their way out.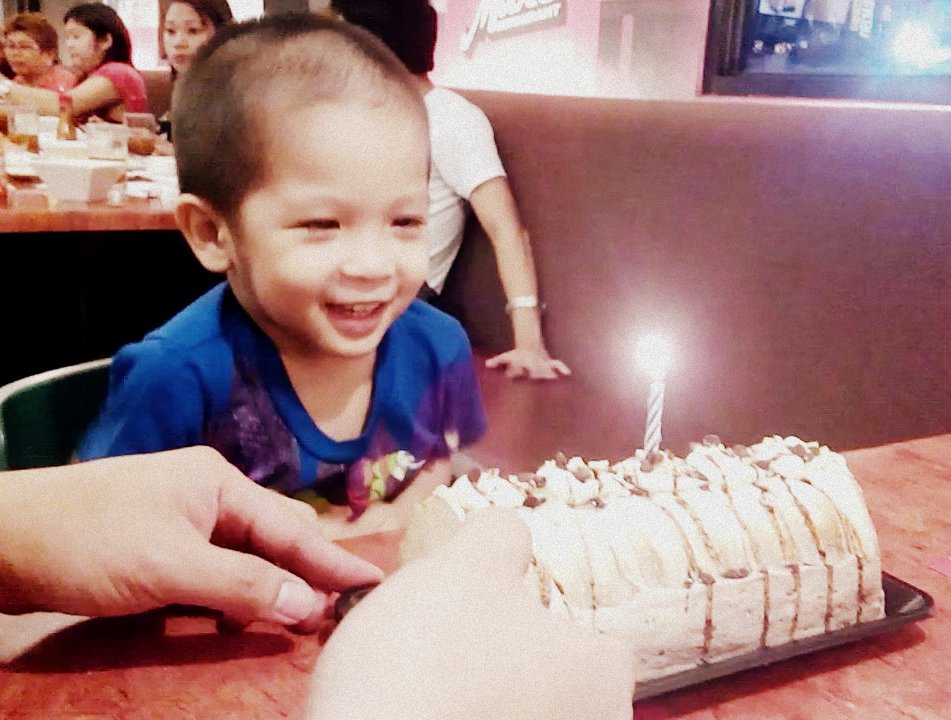 Jay and I were both happy about last night. The kids were tired but thrilled and even I enjoyed the experience. It was a good decision to celebrate Judah's third birthday at Star City. As Filipinos say it, "Sulit!" (It's worth your penny!) And yes, we'll come back another time. We still got Snow World to go to next year!