Tips from a Maid-less Work-at-Home-Mom
Note: I first posted this blog in September of 2011 when my two older children were six and two while our youngest was 9 months old. When I transferred to WordPress in August of 2012, I reposted it in the new blog but didn't make any effort to share it until now. Many moms have been asking me again lately how I am able to accomplish the things that I accomplish with three active little boys, a full time online job and no helper. So I've decided to re-share this – my (not-so) secrets to getting things done. It still works for me and I hope it works for you too! P.S. I added a couple more.
I'm a maid-less mom. I've been hands-on with no helper since 2010. I work full time from home, I home school my 2nd grader and my kindergartner and I'm still working on my youngest's speech development. My husband leaves early for work and gets home before dinner time.
Here's the thing– there are good days and there are bad days. Most often, good days happen because I've learned some practical things that help ease out some of the stress. Believe it or not, I do get some time out on these good days; long enough for me to welcome my husband home after work hours with a smile! So, from a maid-less WAHM to another, I assure you, there is hope!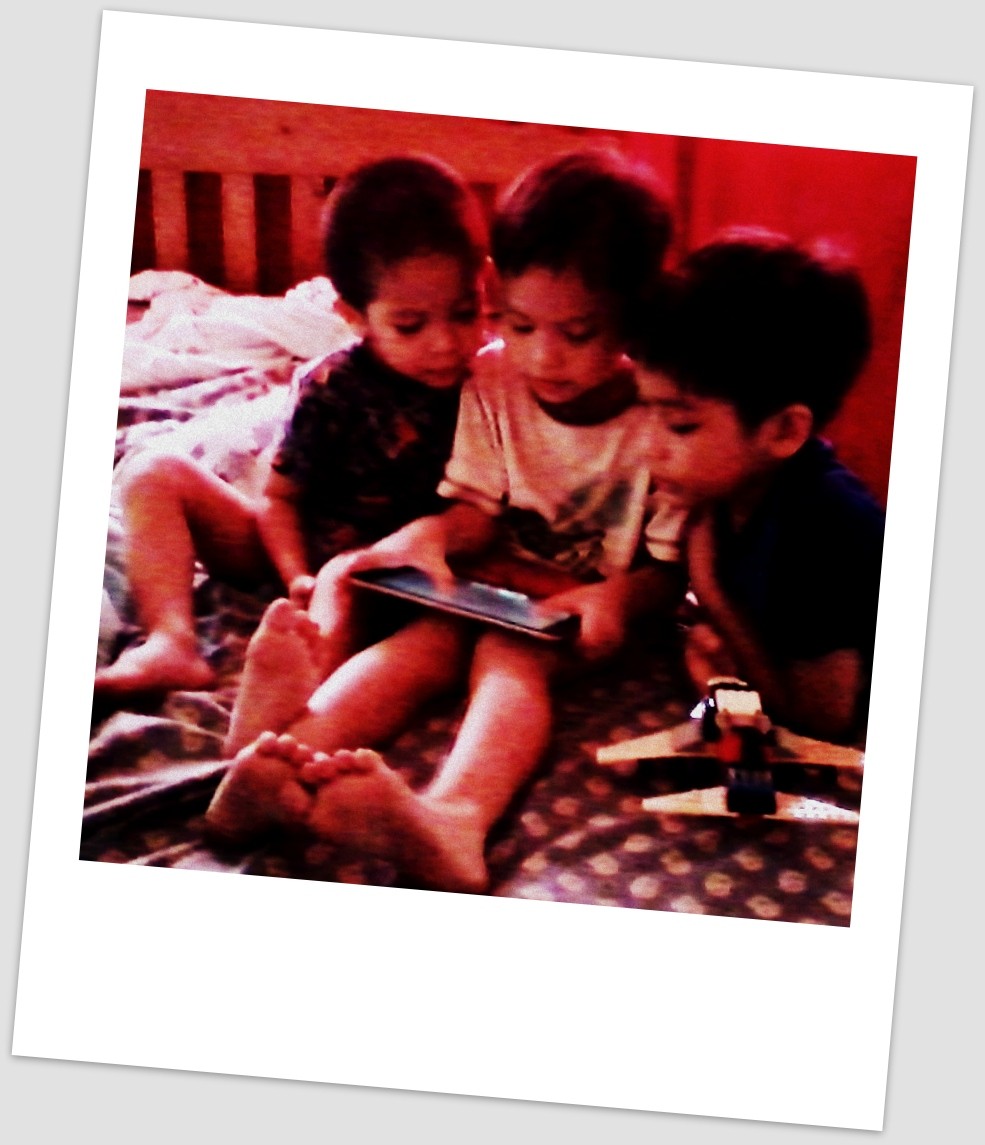 TIP #1 SERVE YOUR KIDS HEAVY BREAKFASTS
When you don't have a maid, chances are, time of meals will not be consistent. Giving your kids a heavy breakfast can help keep them full long enough till you finally get the next meal ready.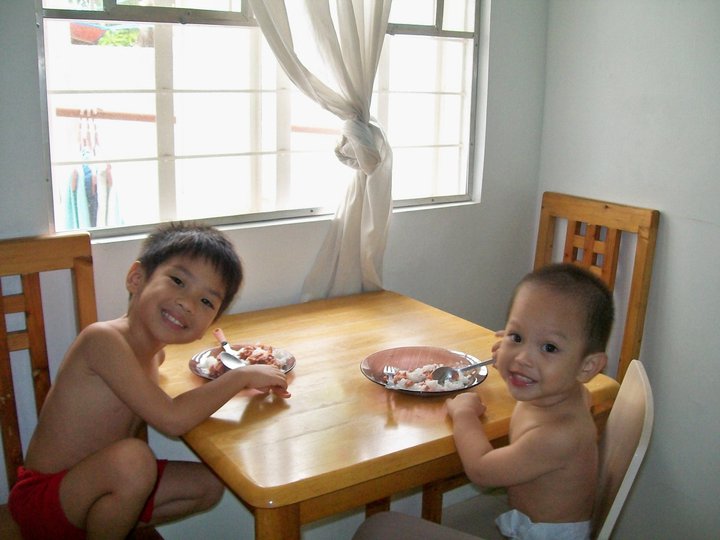 TIP #2 DEVELOP A ROUTINE
You won't always be able to follow this but it's good to have one. This helps keep order in your home and allows you to accomplish priorities like home schooling and the cooking! Routine also allows me to have some "ME" time. I get to read my books or watch my movies during a two-hour window that I manage to insert into my daily schedule.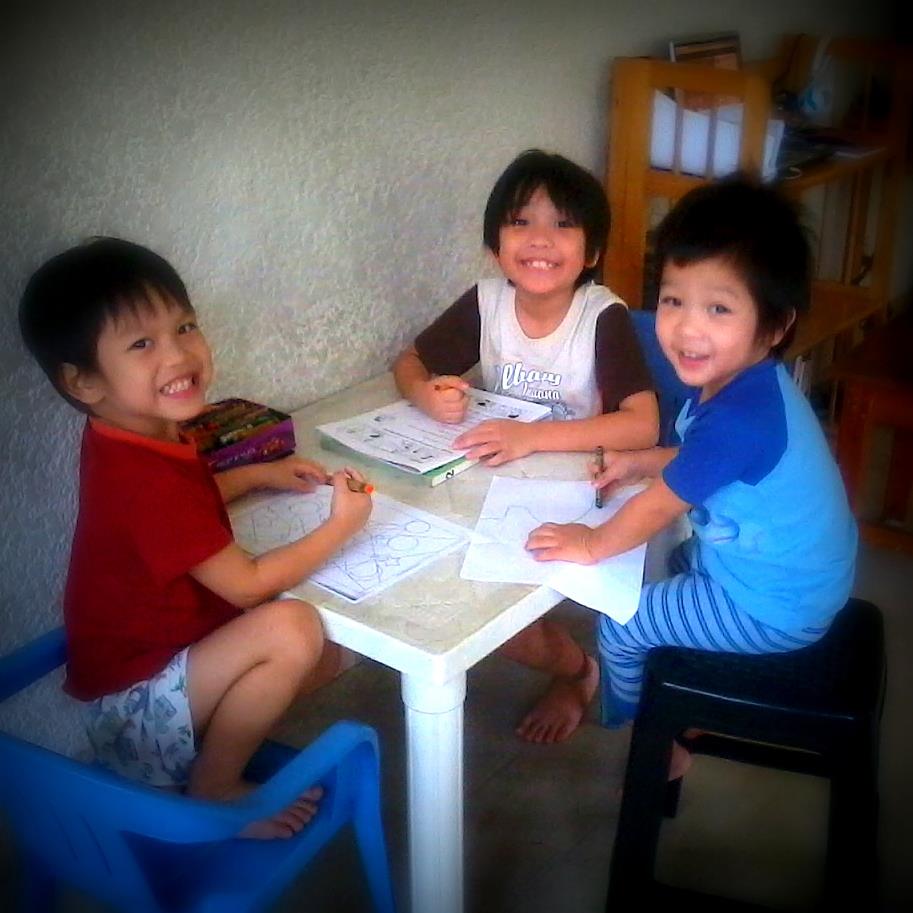 TIP #3 PUT THEM ON AFTERNOON NAPS
This works two-way. Afternoon naps are healthy for kids and healthy for you, too. You make sure they all nap at the same time and you get your daily dose of peace and quietness – you need it to maintain your sanity!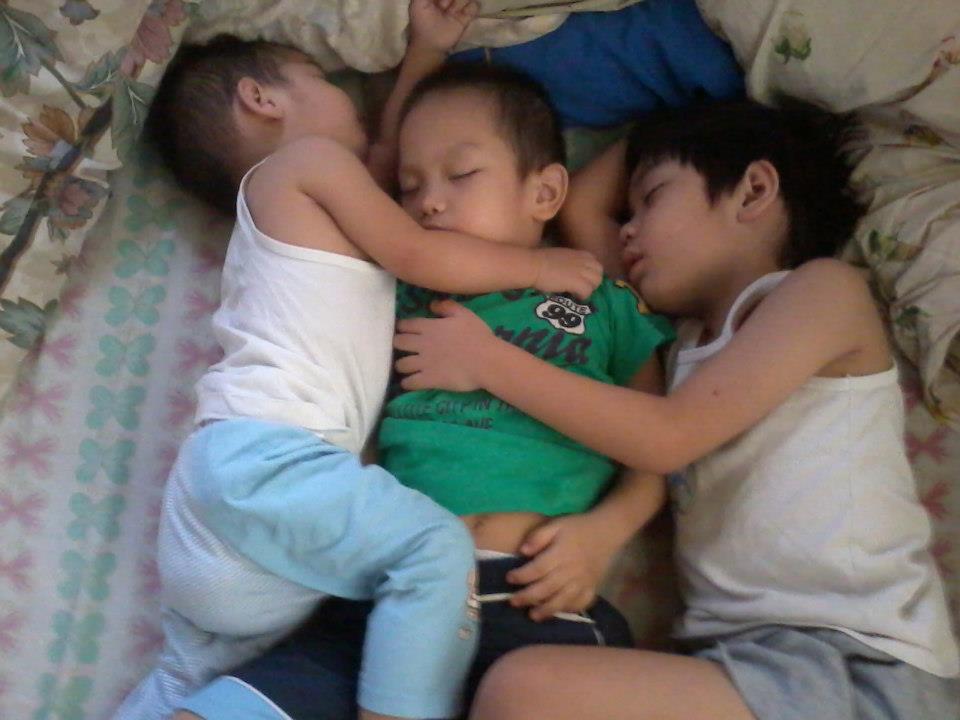 TIP #4 KEEP YOUR HOUSE KID-FRIENDLY
Someone once told me that the way to go is to just leave the breakables be so the children will learn to be careful around them. It doesn't work for me, not when I have to be on the computer and cannot oversee them playing in the yard or check on what they're up to all the time.
So, I rid my house (yard included) of anything that can hurt my children. I keep the items small enough to be swallowed and anything sharp out of their reach. Trust me, you can accomplish much more and much quicker when there are lesser worries for your children to end up in the ER.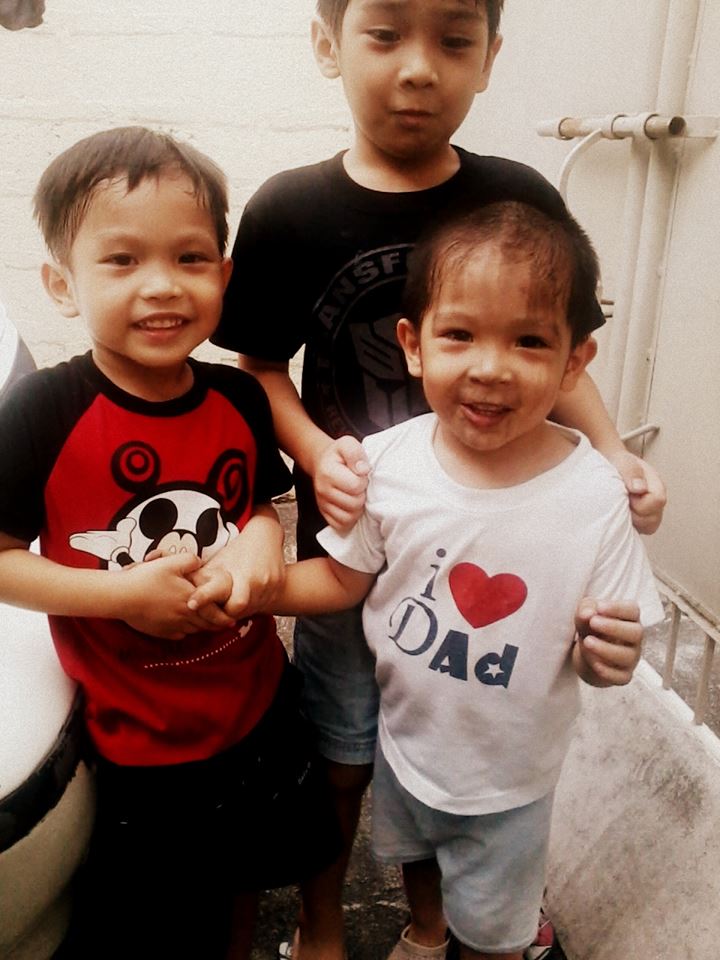 TIP #5 GET YOUR KIDS LARGE TOY BOXES OR TRUNKS
Most toys are trunk-ables! When they want to sort through their toys, all I do is open their boxes for them. It's quicker and easier to pack away. The best part is that they can do the cleaning up themselves.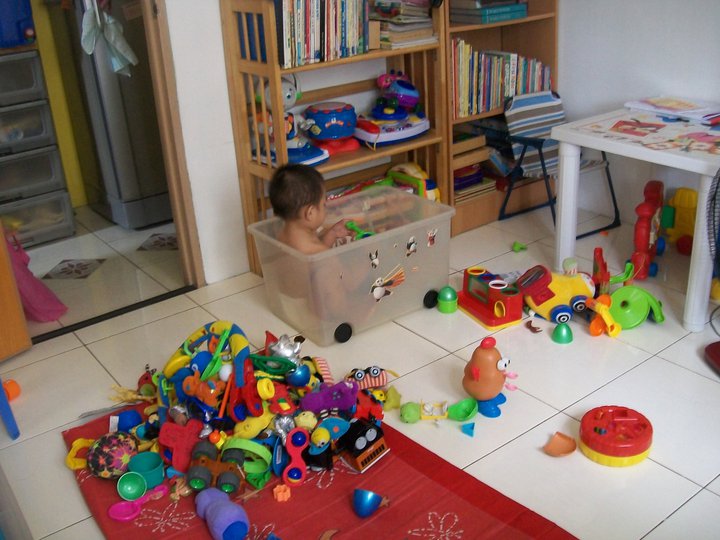 TIP #6 HOLD OFF TV UNTIL NECESSARY
"Necessary" to me means I have a deadline to beat, I need to prepare the food, do some detailed cleaning, make up the beds or take a bath. I need to get them stationed in one place much longer to get these things done. (I let them ransack the play room when my boss is on video chat).
Too much TV isn't good for your kids, anyway. Kids are resourceful; they can find other things to do when the TV is off. They can play with their toys, scribble, build with blocks and do things that will challenge their imagination and creativity.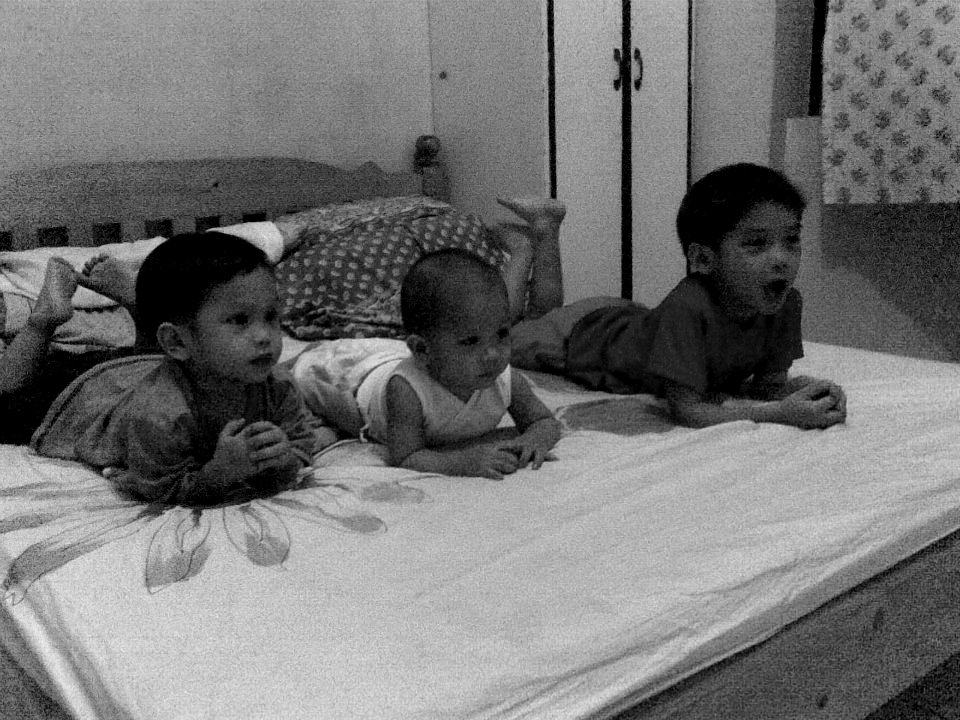 TIP #7 DO YOUR TASKS AND CHORES IN BULK
I do my work tasks and my chores in sequence and I complete my check lists before I relax. Because I've developed a system, I can now do them more efficiently and in a shorter amount of time.
I get to spend time with and enjoy my children so much more. Believe me, procrastinating a chore is much more stressful, you'll eventually have to go back to it and then find that you'll have lost some valuable time.
TIP #8 BED BY 10PM
Of course the earlier you tuck them in , the better, but you and I both know that could be quite a challenge. So let's set it at 10pm. My husband and I get two hours of lone time, coffee talks & pillow talks when the kids are in bed by 10pm. That's a lot in a household of 3 active little boys!
TIP #9 GET OFF FACEBOOK
This is harsh. It's okay to be on Facebook but you need to set your alarm and log off once it sounds. Facebook can get so addictive, I've found myself wasting so much time on it when I could've spent it folding the clothes or reading a book to my kids.
TIP #10 LET YOUR HUSBAND HELP YOU
My husband takes some chores off my hands when he's home. Chores like washing the dishes after dinner or home schooling the kids while I do the laundry. He won't be able to do as much as you but it's good enough to relieve you of some of your stress.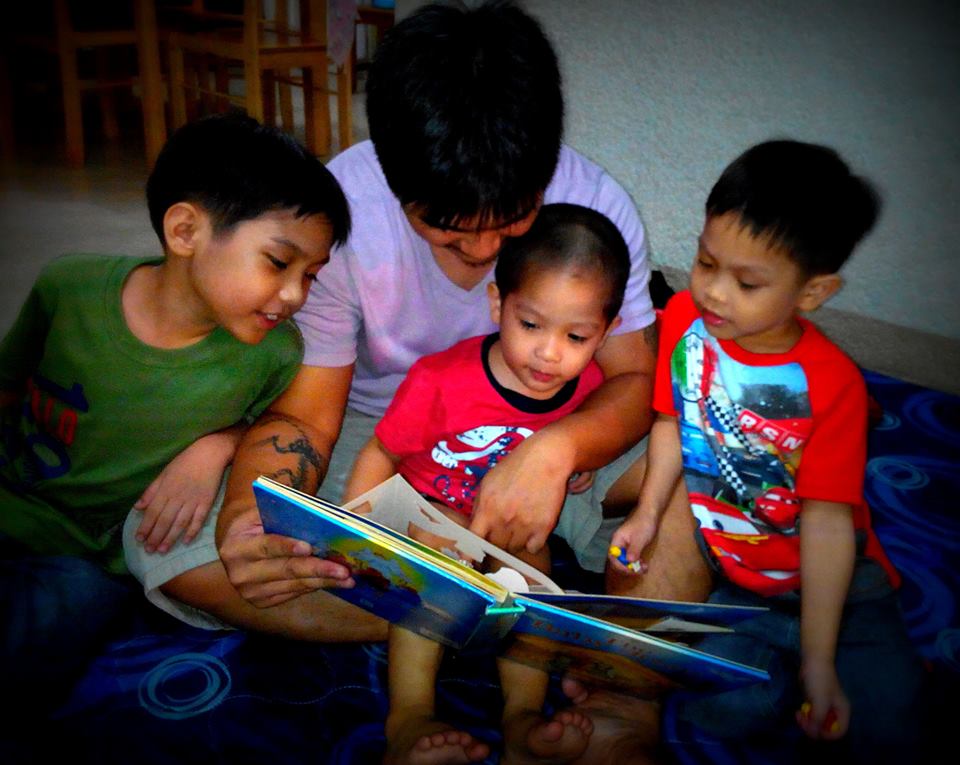 TIP #11 STICK TO YOUR PRIORITIES
Sometimes, this means turning down an invitation to a get-together or to an event so you can focus on your priorities.  Since our jobs take a lot of our time,  we make it a point to do things as a family even if it's just playing a board game with the kids at home or running at the park. Oftentimes, we turn down side-projects.
Spending time with each other and our kids helps me and my husband be thankful for our jobs. You do this for your family, so you don't want to put your family at the end of your list.
When we get to spend time and enjoy with the people we love, we are reminded of how blessed we are with what we have. Having a thankful stance adds joy to your responsibilities.
TIP #12 WAKE UP EARLY
There's nothing like starting your day right with a prayer and a verse from the bible to ponder on and hold on to for the rest of the day. You gotta do it before the kids are up or you might not be able to do it at all.
My most triumphant of days were those that I have sought the grace of God as I practice kindness, understanding and compassion towards my kids.
By the end of the day, I would have  accomplished the things that I need to do and still have time to do other things with my children after home school.  And when my husband comes home, he still gets a whole lot of me (wink).
"She watches over the ways of her household, and does not eat the bread of idleness. Her children rise up and call her blessed; Her husband also, and he praises her:  'Many daughters have done well, but you excel them all'." Proverbs 31:27-29.