GIVEAWAY ALERT!!! Win 2 Leap Frog Educational DVDs!
I'm very excited to announce my very first Give-away contest. This is my way of blessing others for having been blessed by those who have been faithfully reading my blog and are following me on Facebook, Twitter and Google plus.
The prize includes:
1 Leap Frog Talking Words Factory Video
1 Leap Frog Letter Factory Video
1 Lamaze Garden bug rattle
1 Leap Frog soft key chain


According to my friend Phoebe, the Letter Factory has greatly helped her daughter Danae learn to read. So if you have kids 1 year old and above, these DVDs can help supplement your child's reading development.
Here's how you can join:
1. On the comment thread below, answer all three questions based on my blog "Toys, Technology and Tablets: A Look at some of the latest toys by Ban Kee".
a. How long do you need to put the Chill Factor Slushy Maker in the freezer to make a slushy?
b. What potential skill was awakened in many young adults using Cra-z-loom?
c. In your opinion, how do you see technology and the kids of today?
2.  PLEASE INCLUDE YOUR EMAIL ADDRESS along with your answers so I can contact you if you win. No email address disqualifies your entry.
That's it! Simple isn't it?  So go right ahead and add in your entry. Contest is open to Philippine residents only.  It will run till 10 p.m. on Sunday, May 25.
I will raffle off the entries and announce the winners on Facebook, Twitter and Google Plus.  I will, of course, get in touch with the winner via email. You will receive your prize via courier.
I hope you win!
AND THE WINNER IS….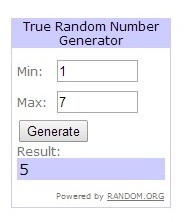 Congratulations to the winner of Fully Housewifed Leap Frog Educational DVD package giveaway contest!
Liz A
I will get in touch with you via your given email. You will receive your prize before this week!

The winner has been chosen using Random.org number generator.
Many thanks to everyone who joined my first ever giveaway contest and to all those who retweeted and shared about it!