Getting down and personal with Judith Cinco of Pic Watch
I recently chatted with Judith Cinco of Pic Watch over Facebook which is not really unusual for us, after all, Judith and her husband, Rudyard, are principal sponsors at our wedding and very dear friends to me and Jay.
Judith and Rudyard have always had a knack for business. After giving up a career in basketball, Rudyard went into a car dealing business which later on gave birth to other ventures such as a car wash and a restaurant.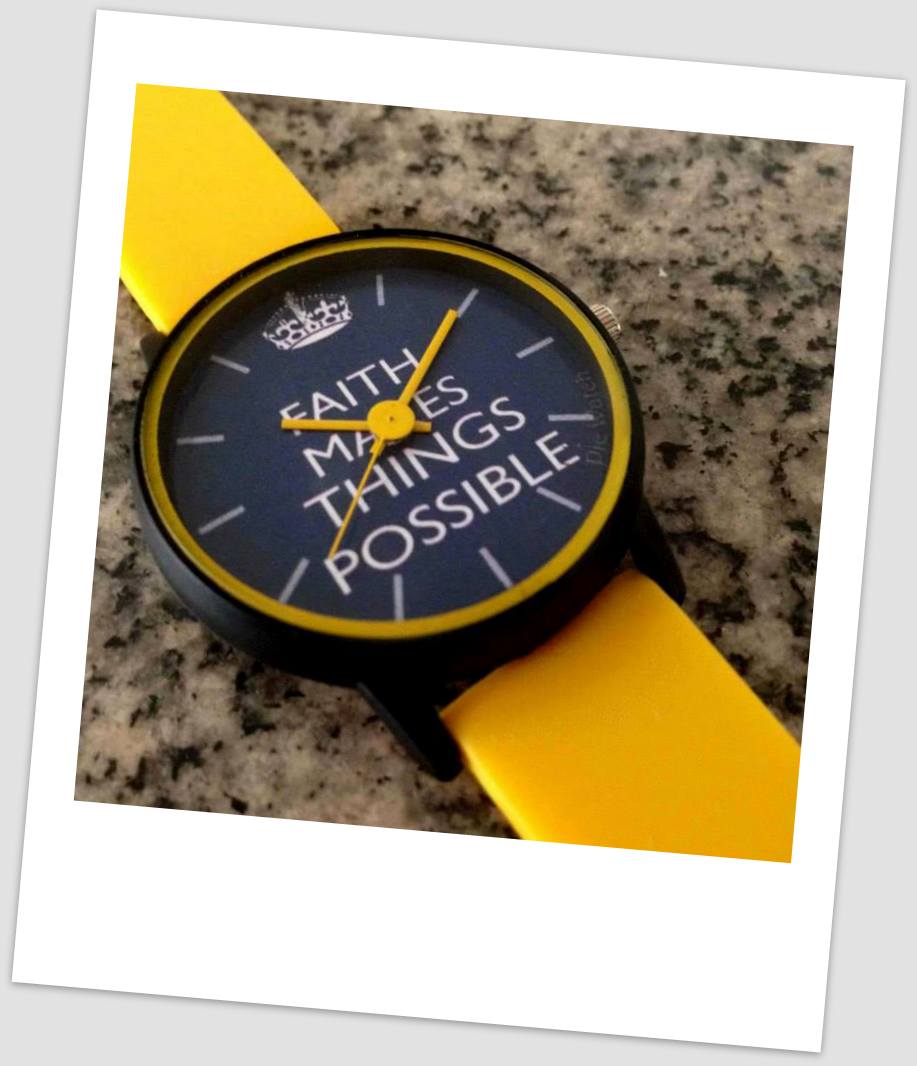 Judith, on the other hand, made a leap from a successful corporate career to entrepreneurship by putting up a business distributing one of her life's little joys – timepieces!
5 years ago…
I've always had a fascination for stories behind concepts, products, services or companies.
The first time I sat down to chat with Judith about her business which she co-runs with Rudyard, was over coffee at Starbucks in Alabang Town Center back in 2009.
I was looking to feature an interesting story for Spiff magazine and Imagere, the name of their company, was then experiencing their first waves of media victories, being featured left and right in televisions shows and publications.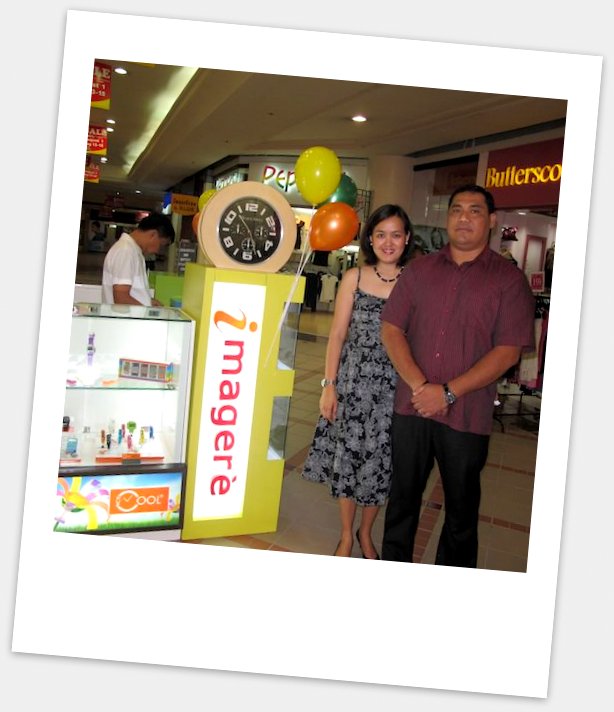 I didn't get to write that story and ended up simply publishing a feature on their watches. But I do remember one of the things they shared with me that afternoon which was how running a business together had strengthened their marriage.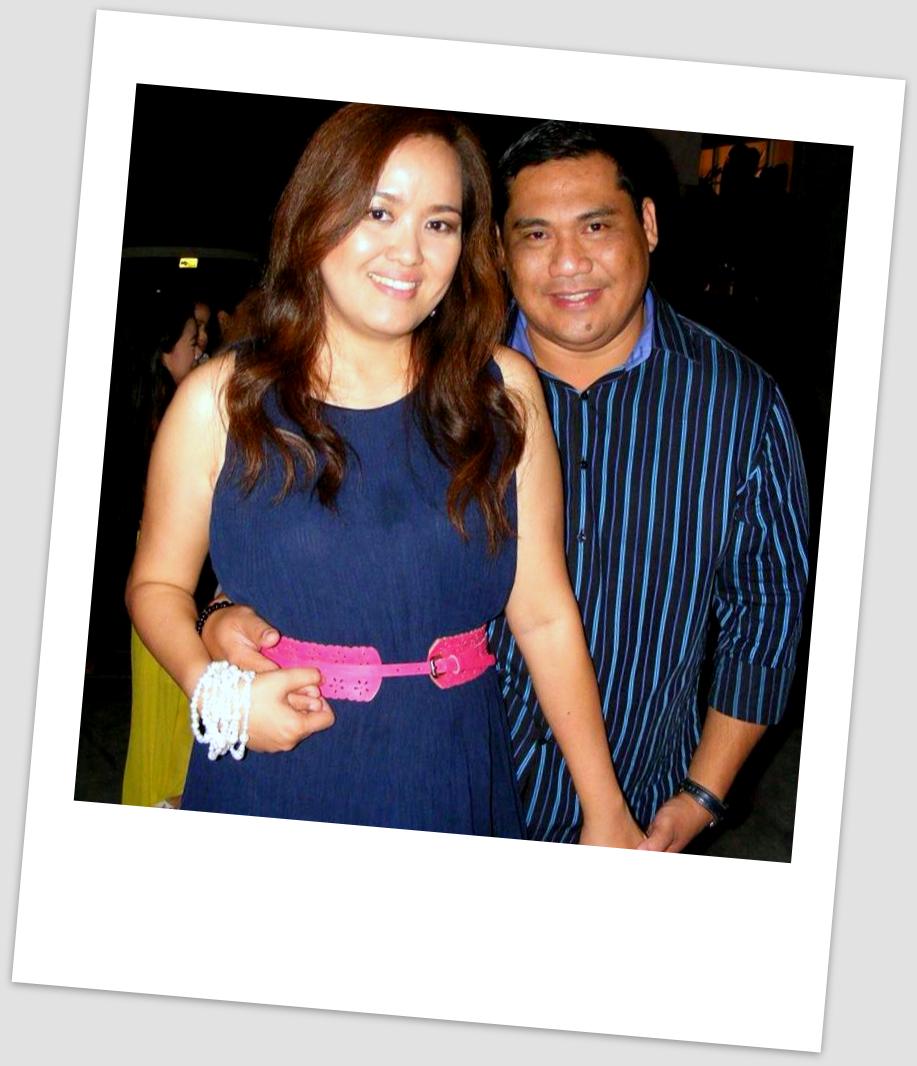 Judith shared to me how the business taught her to see more of and appreciate her husband's strengths, which in turn, had taught her humility and grace. Together, in business, they started on a  journey of faith as a team.
"May your fountain be blessed, and may you rejoice in the wife of your youth" Proverbs 5:18.
The story behind Pic Watch
Their business is still very much faith-based as it had been when they first started out. Judith happily talked to me how Pic Watch, their very first original line of watch products, came to be.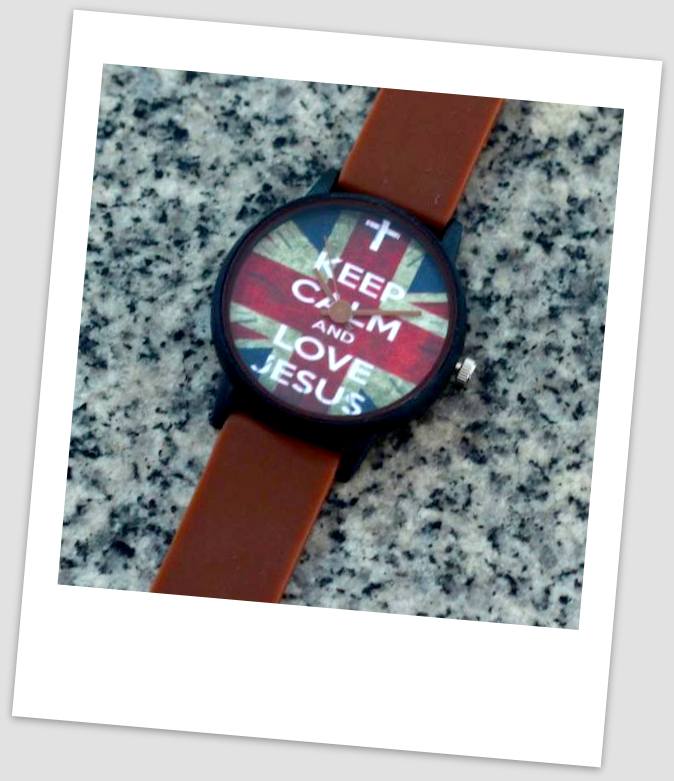 The couple had been praying about coming up with a product that would sustain the business. During a trip to a resort in Laiya, Batangas, Judith noticed three people wearing Keep Calm-printed shirts walking along the beach. She brought up the idea of making Keep Calm-printed watches to Rudyard who thought it was brilliant.
Two weeks before their trip, Rudyard was already telling Judith about a long line of watch stalls he saw but Judith didn't make much of it. It was only when she saw the Keep Calm shirts that everything clicked.
Things fell right into place when they met with the supplier, had samples made and posted them on their Facebook business page.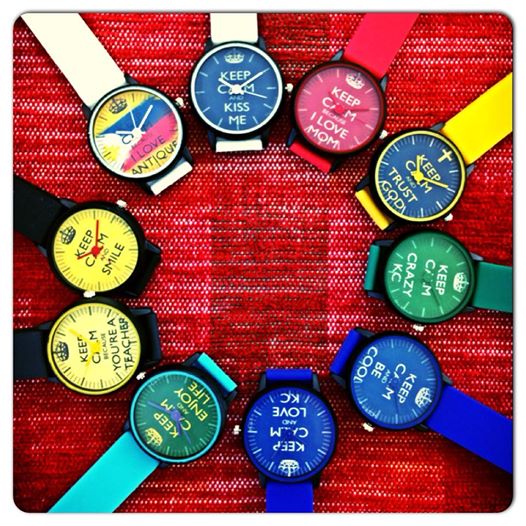 It was a huge success!
Orders came in droves and eager customers suggested designs of their own, thus, the idea for customised watches!
Pic Watches are more personal than you think!
More than just giving their customers the free rein on the designs on their watches, Pic Watches have become part of some of the most memorable moments in the lives of their customers.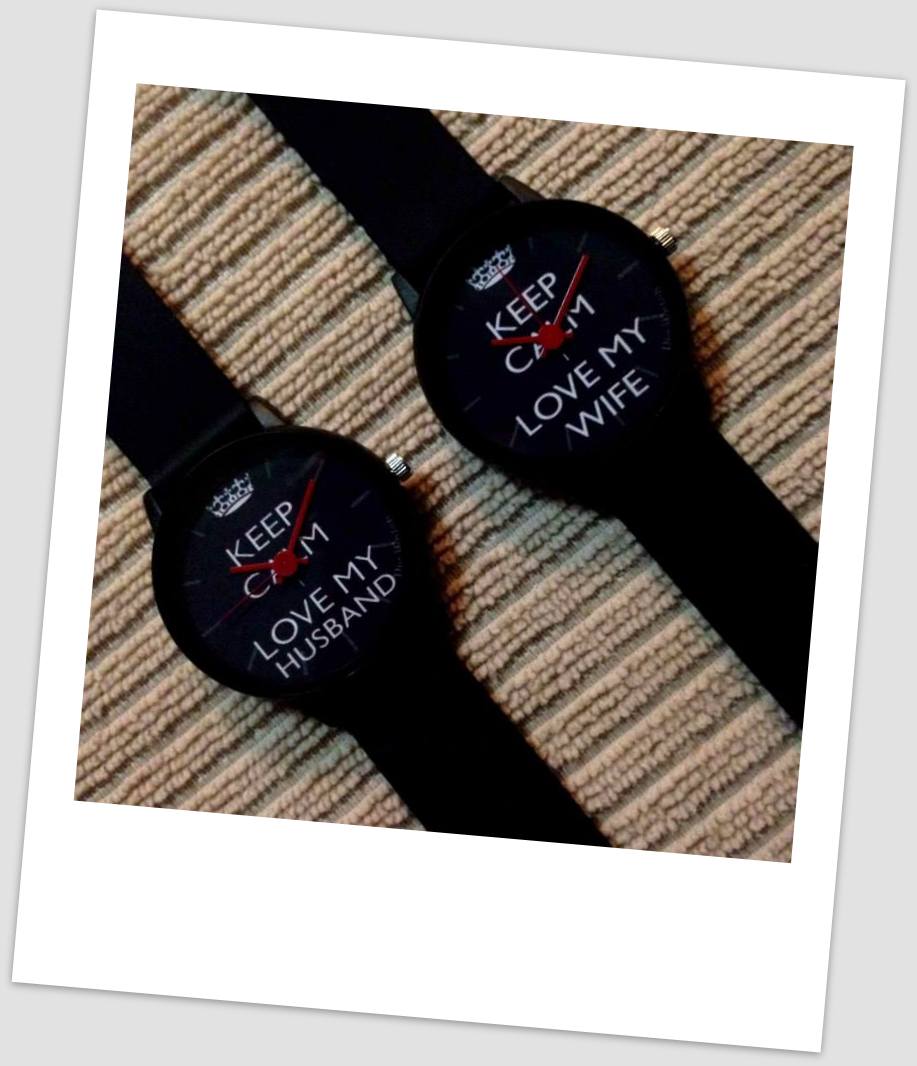 One woman gave her "yes" to marry the man of her dreams upon receiving a watch from him that says "Stay Calm and Say Yes".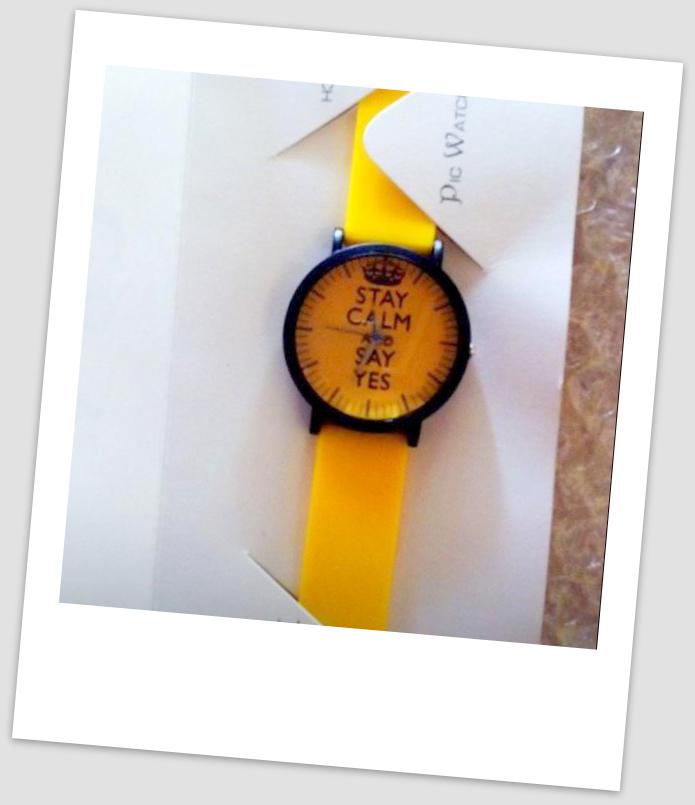 A seaman couldn't wait to come home to be with his wife when she showed him watches she had ordered for the two of them.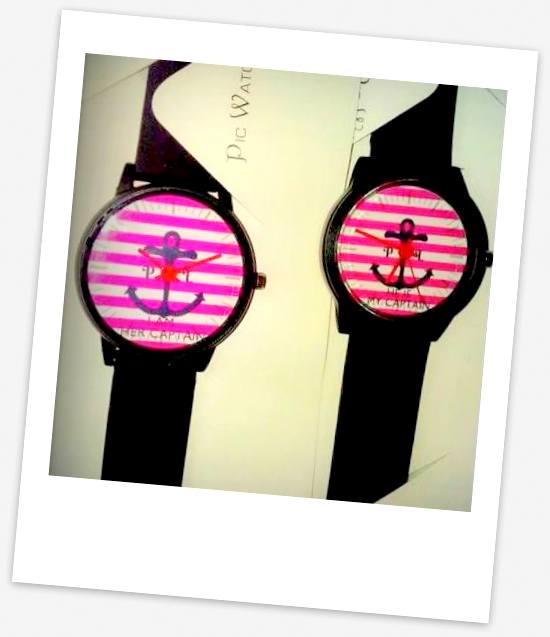 Many things in this life lose their value over time, but not the things that remind you of that one moment that changed your life forever. 
Pic Watch Giveaway!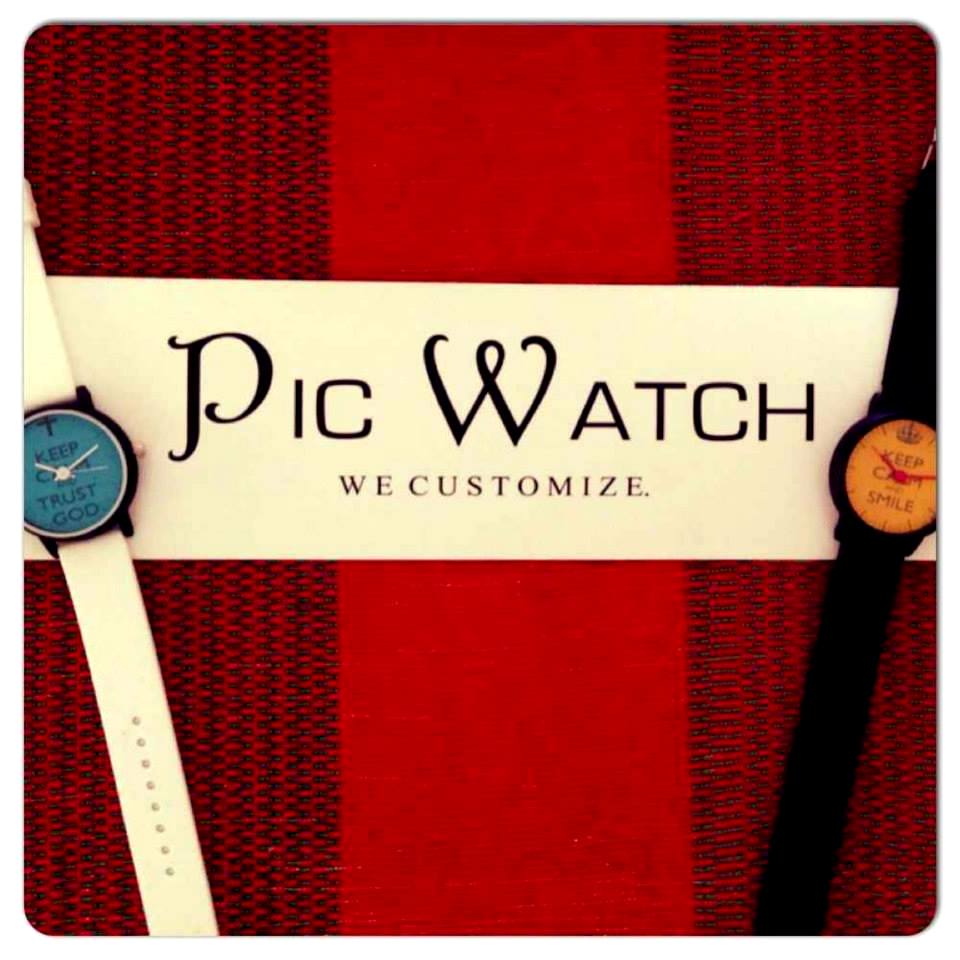 And as their way of celebrating Pic Watch's success, the company, in partnership with Fully Housewifed, is giving away 3 customised watches as an early Christmas Gift!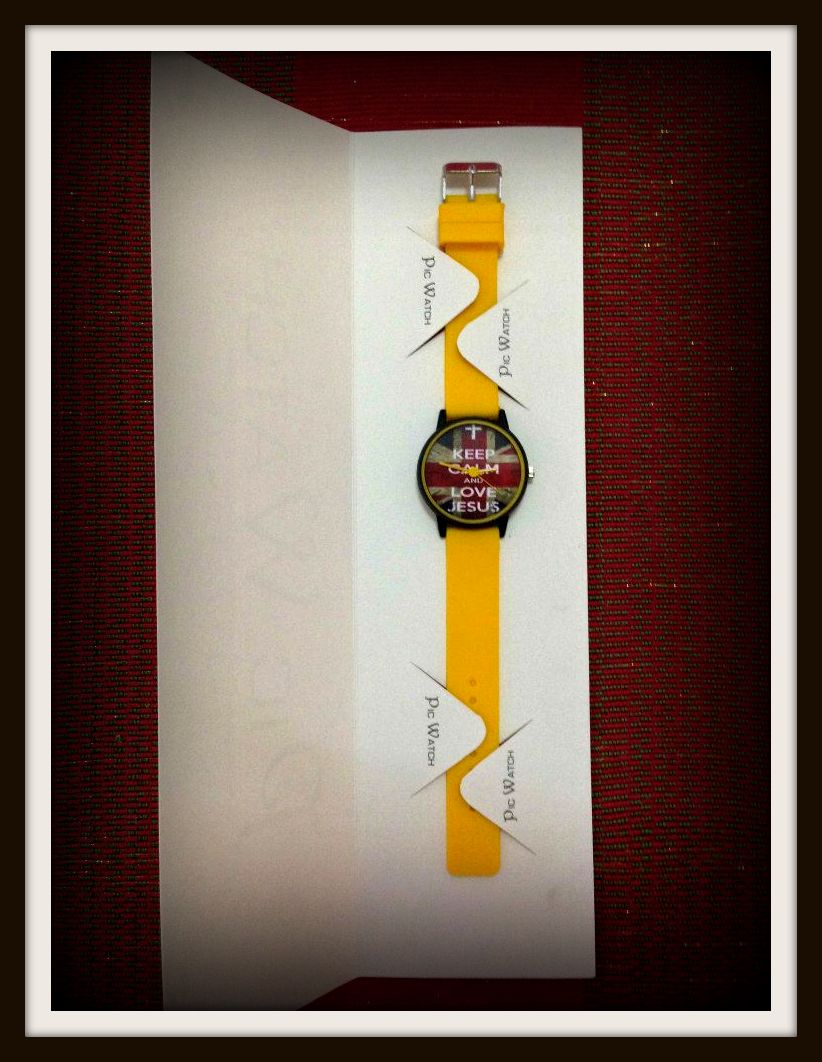 Do you already have a design in mind? Click this link to go to the Giveaway page!
(All images in this blog belong to Judith Cinco and Pic Watch)