I received an email a few days ago regarding the launch of a Filipino-authored book for children entitled, Ang Alamat ng Matibay.
As I read through the email, I realised that the book would be quite a good material for us to use to teach our kids about strength of character and strength of will.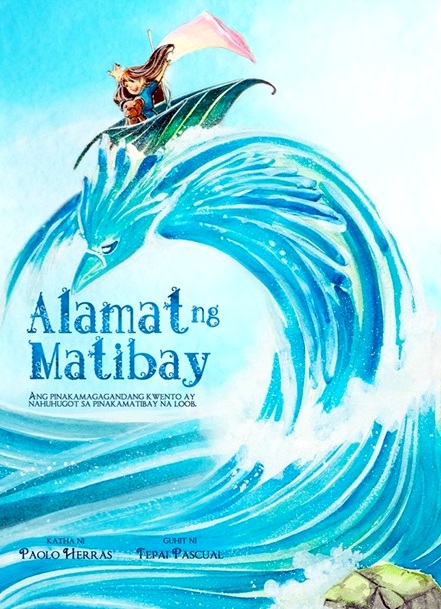 Ang Alamat ng Matibay tells of the adventures of a little girl who conquered her fears and overcame obstacles as she went searching for her lost best friend, her teddy bear, in an enchanted world.
The story also highlights the friendship she forged with a toy thief called Anino (shadow).
Tibay campaign
Ang Alamat ng Matibay is part of BEAR BRAND Powdered Milk Drink's long-running Tibay campaign which advocates Tibay ng Katawan, Kalooban, at Isipan (Strength of body, will, and mind).
Nestle Philippines believes in the importance of teaching children character and strength of will at a young age to prepare them to face the challenges of life.
As a mom of three boys, I support this advocacy. I believe that many people fail to realise their full potential and achieve certain goals because of discouragement and unnecessary inhibitions.  We must teach our children character and the will to face these challenges head on.
The strength of character and the will to do what is right
Just the other day, our 9-year old and I were discussing about how courage is not without the presence of fear; that in fact, there must be fear to be able to choose courage. This was one of our lessons on character.
Young as he is, my son's idea of fear is embodied in dragons and villains.  I explained to him that fear also comes in many forms – the fear of being rejected, the fear of being alone, the fear of losing something he values, the fear of failure, and all other manifestations of fear. But that he must learn not to let these fears cripple him; to take courage to step out of his comfort zones to be able to maximise his talents and skills, and be able to help others.
We also talked about the will to do what is right. In our home, the bible is our moral compass.
I explained to our son that doing what the bible says is right is often unpopular in today's culture, but that he must learn to stand on his convictions despite possible opposition, or even rejection.
Of course I said all these things in a way that I hope for our child to understand.
Mold the future leaders of the Philippines
BEAR BRAND, in partnership with The Storytelling Project, Klasrum ng Pag-asa, Art Attack, and National Bookstore will donate 10,000 copies of the book to select public schools and partner organizations.
"By providing schools and communities with copies of the book, we hope to foster among school children the importance of strength of character and strength of will, values that they can bring with them as they journey through life," says Jojo dela Cruz, Nestlé Philippines Business Executive Manager for Dairy, Health and Nutrition Solution.
Written by Paolo Herras and illustrated by Tepai Pascual, Ang Alamat ng Matibay will be available in selected National Bookstores on December 15, 2014. Book price is only Php 198. Grab a copy and take part in raising the future leaders of this country.
———————————————–
"As arrows are in the hand of a mighty man; so are children of the youth. Psalm 127:4."