Starstruck! Meeting Zumba creator, Beto Perez, in the flesh
I've never tried Zumba®, although I've heard so much about it. So, when I got a slot to Beto Perez's media conference yesterday at the Intercontinental Manila, I was soooo ready to party.
You can bet I came in my workout clothes!
Beto Perez is the original creator of Zumba®. The story behind how he stumbled upon it is very interesting. He used to teach an aerobics class back in the late 80's and he forgot to bring the music. He improvised on some salsa tapes  (yes, cassette tapes!) he found in his bag and everyone ended up loving the whole routine.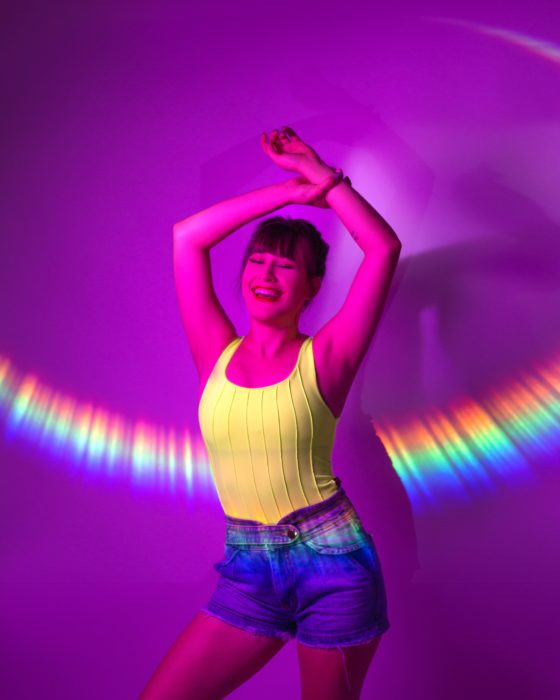 Beto Perez is not only a fitness instructor, but a world-class choreographer, as well, having worked with fellow Colombian, Shakira, and other famous artists.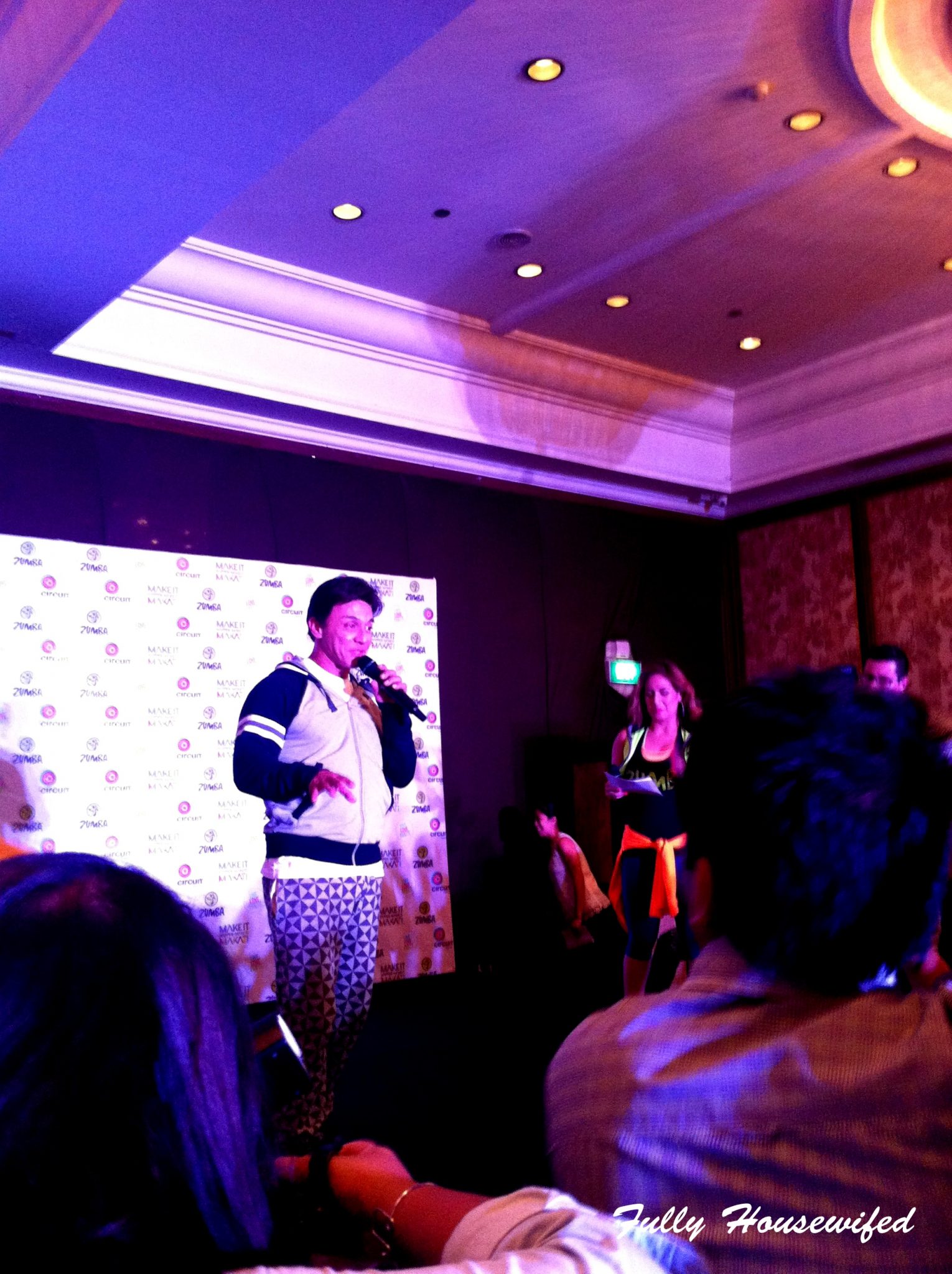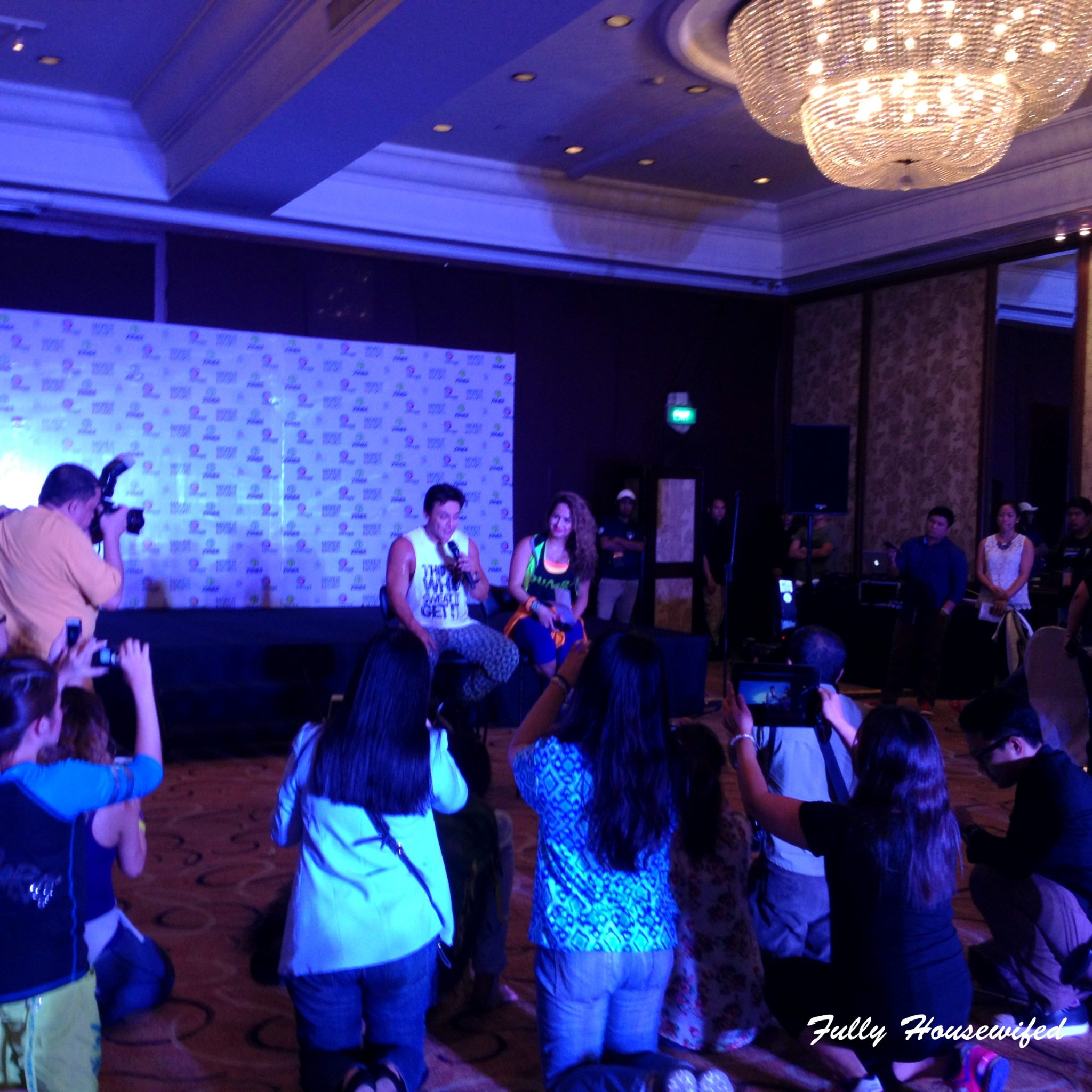 The business side of Zumba®
Beto Perez never intended for Zumba® to be a business. To him, fitness should be fun.
During the Q & A part of the conference, he said that the Jane Fonda era was a time when fitness used to be so much fun, but some fitness experts came up with the "no pain, no gain" fitness principle, which he disagrees on.
Beto Perez says that for him, if you are not having fun, you gain nothing.
I have to tell you, I found so much respect for the man after listening to him talk. I never really knew what to expect, except that we were going to have the privilege to learn Zumba® from him that day. I'm just about to throw away my current workout DVD and shift to Zumba instead, haha! All because of the heart behind it all.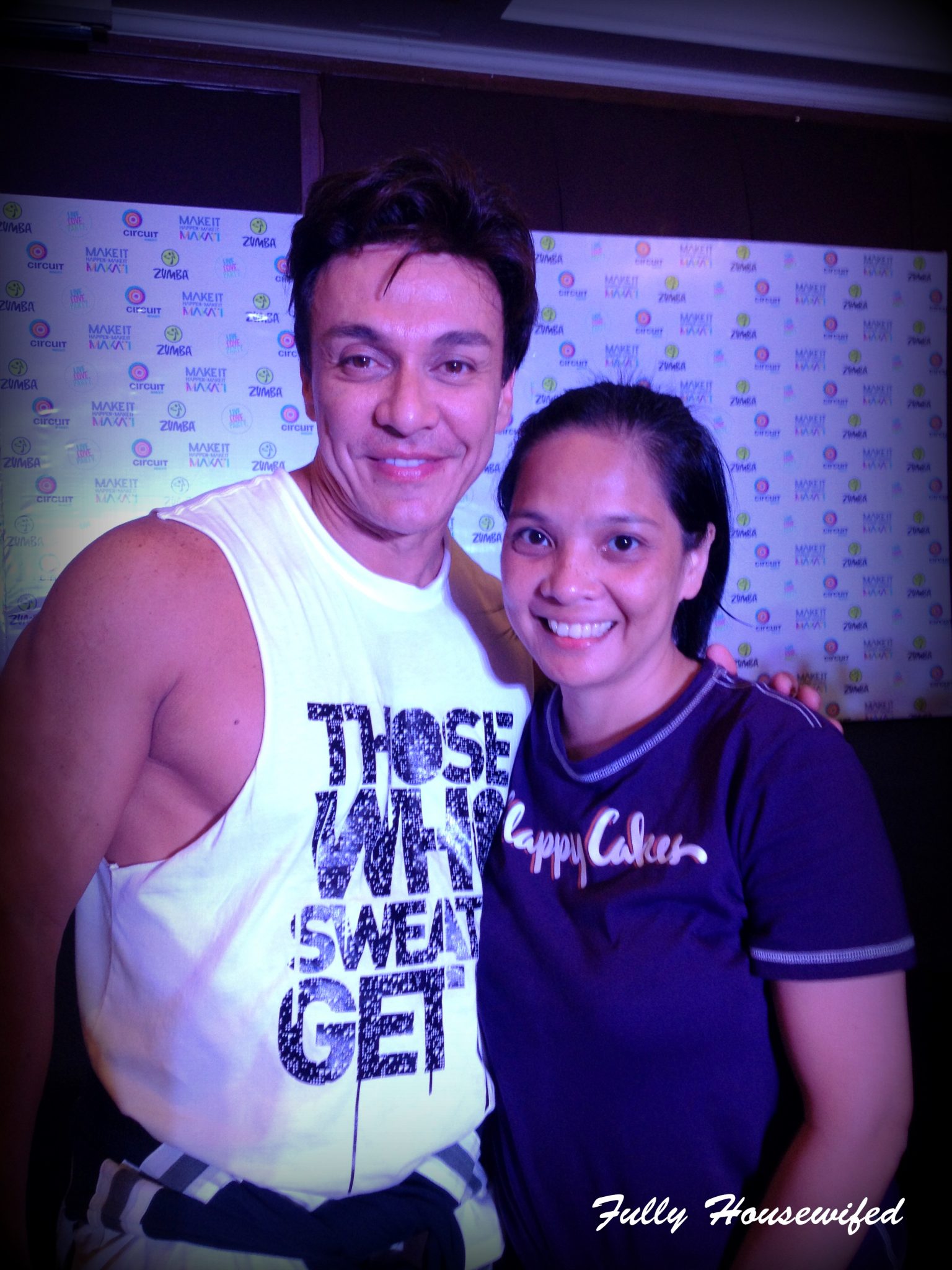 And also because you can lose up to a thousand calories after doing 1 Zumba® Exhilarate DVD! (I'm getting Zumba® Exhilarate next week!)
Anyway, going back to the business side of things. Beto Perez decided to try his luck in America, and it was during his time there that businessmen, Alberto Perlman and Alberto Aghion, pitched in their idea of making a business out of it.
Driven by his passion to spread happiness to people, Beto Perez partnered with the two and the rest is world history!
What's so special about Zumba®?
Well, for one thing, the current workout I'm using only promises that you burn 300 calories for a 30-minute light workout and around 600 calories tops for high intensity ones, while Zumba® helps you burn up to 800 to 1,000 calories for every Zumba® Exhilarate DVD — but the key here is the fun you get out of it.
We got to try about four songs with Beto Perez and we were smiling the entire time. I honestly enjoyed it!
To Beto Perez, though, he never intended Zumba® for weight loss. He wants to people to have fun and to enjoy what they're doing, so he keeps the steps easy to follow. The burning of calories is just a bonus.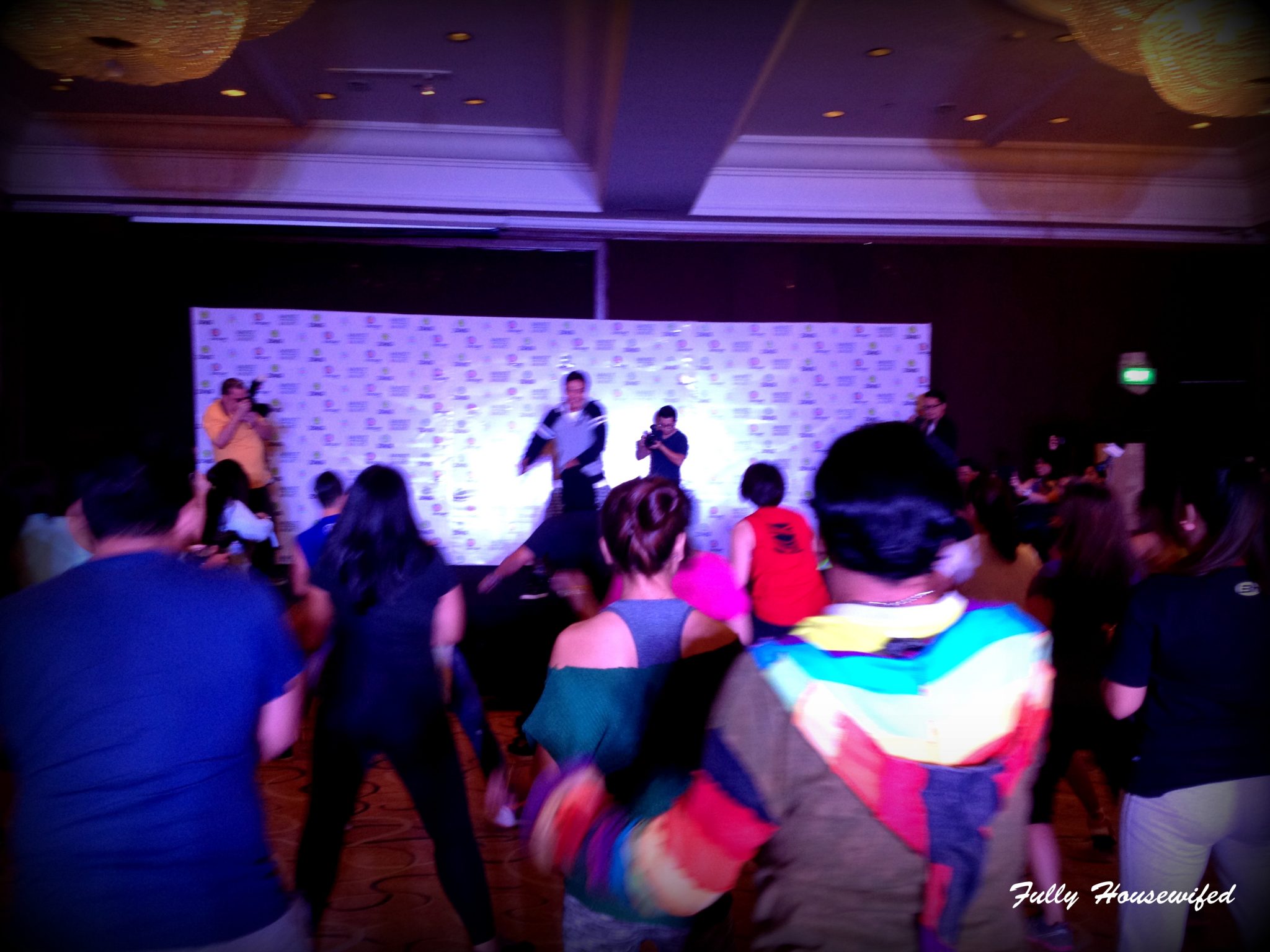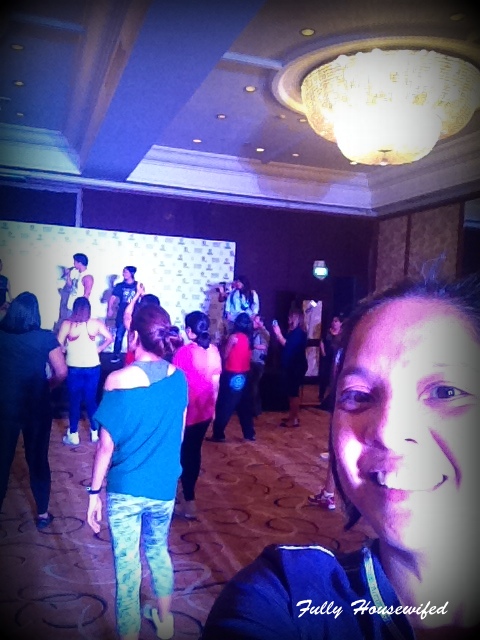 It has also become one of the biggest platforms for recording artists. 70% of  Zumba® is about the music!  Artists such as Pitbull, Lil Jon, Wyclef Jean and Paulina Rubio have teamed up with Zumba® to promote their music. When you showcase your music through Zumba®, you reach up to 15 million music enthusiasts in live classes all over the world!
Here's a little trivia for you: Zumba® doesn't really mean anything other than being a "hook word" for marketing purposes. Beto Perez chose to use the letter Z simply because he liked the Z in Zorro. Such a wonderful sense of humor in that guy!
He totally believes that God has favored him to touch people's lives through his talent, and you know what…I think so, too. So many people are touched by this man through his genius. Beto Perez reminds certified Zumba instructors against the ego and reminds them that the important ones in Zumba® are not them, but their students.
When we were about to begin the routines, Beto Perez asked everyone to stop taking pictures, "I'm not a performer," he says, and led us to the best workout I've ever had in my life.
Zumba® Love has been raising awareness and funds for important causes, such as breast cancer and other charity events.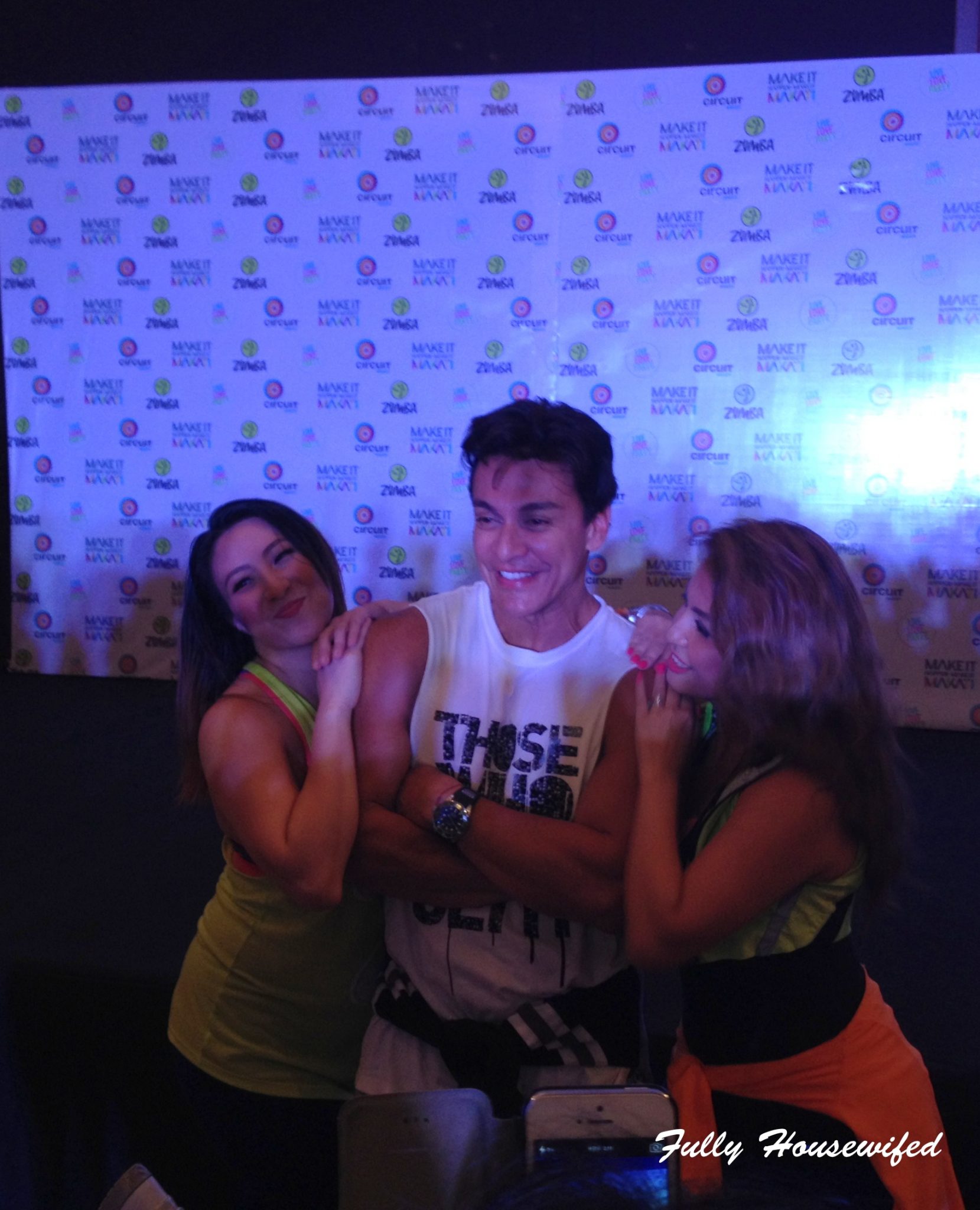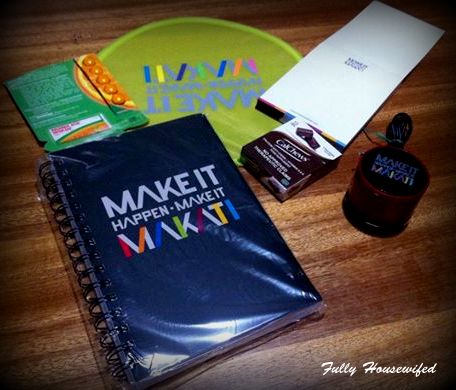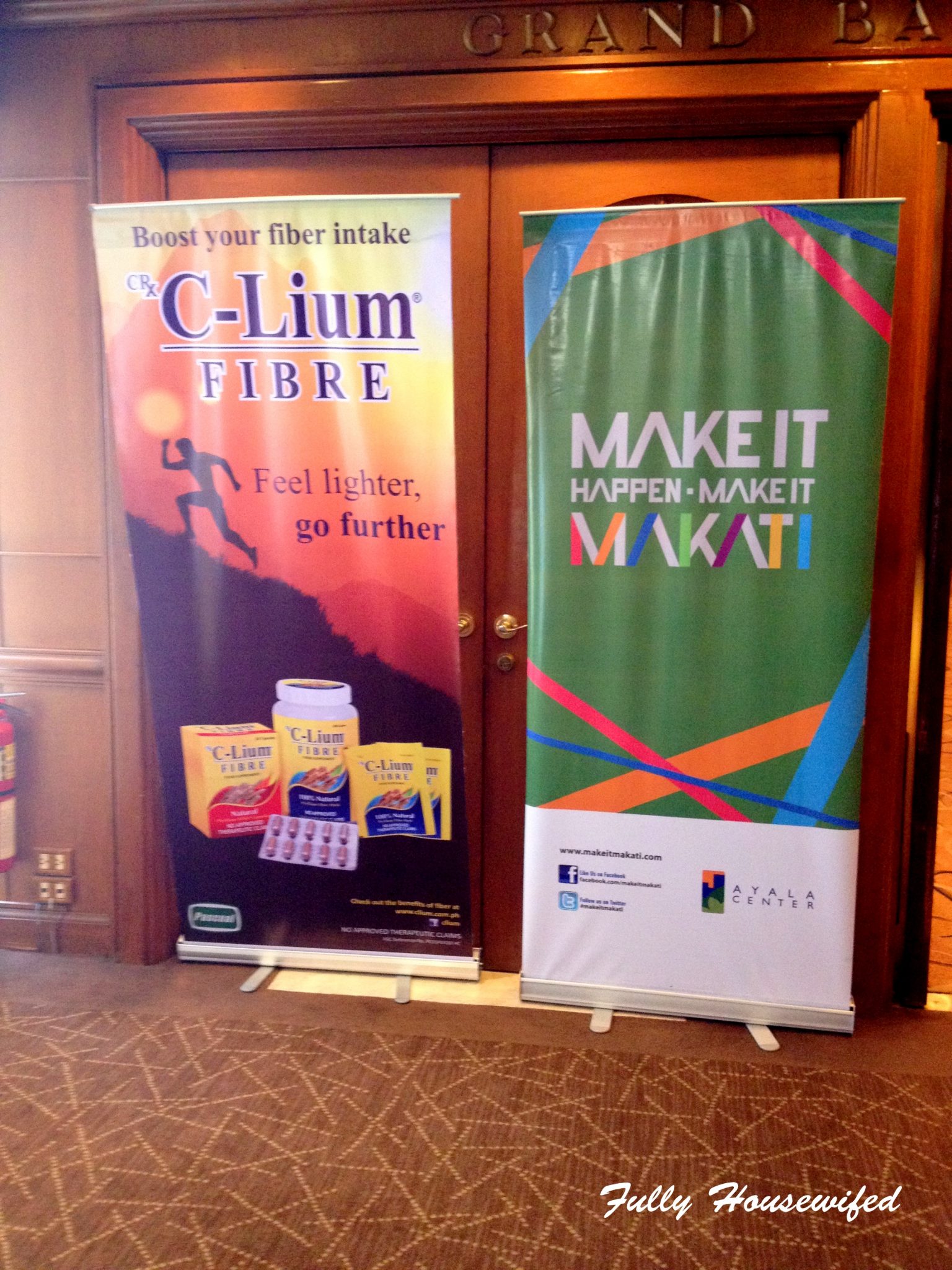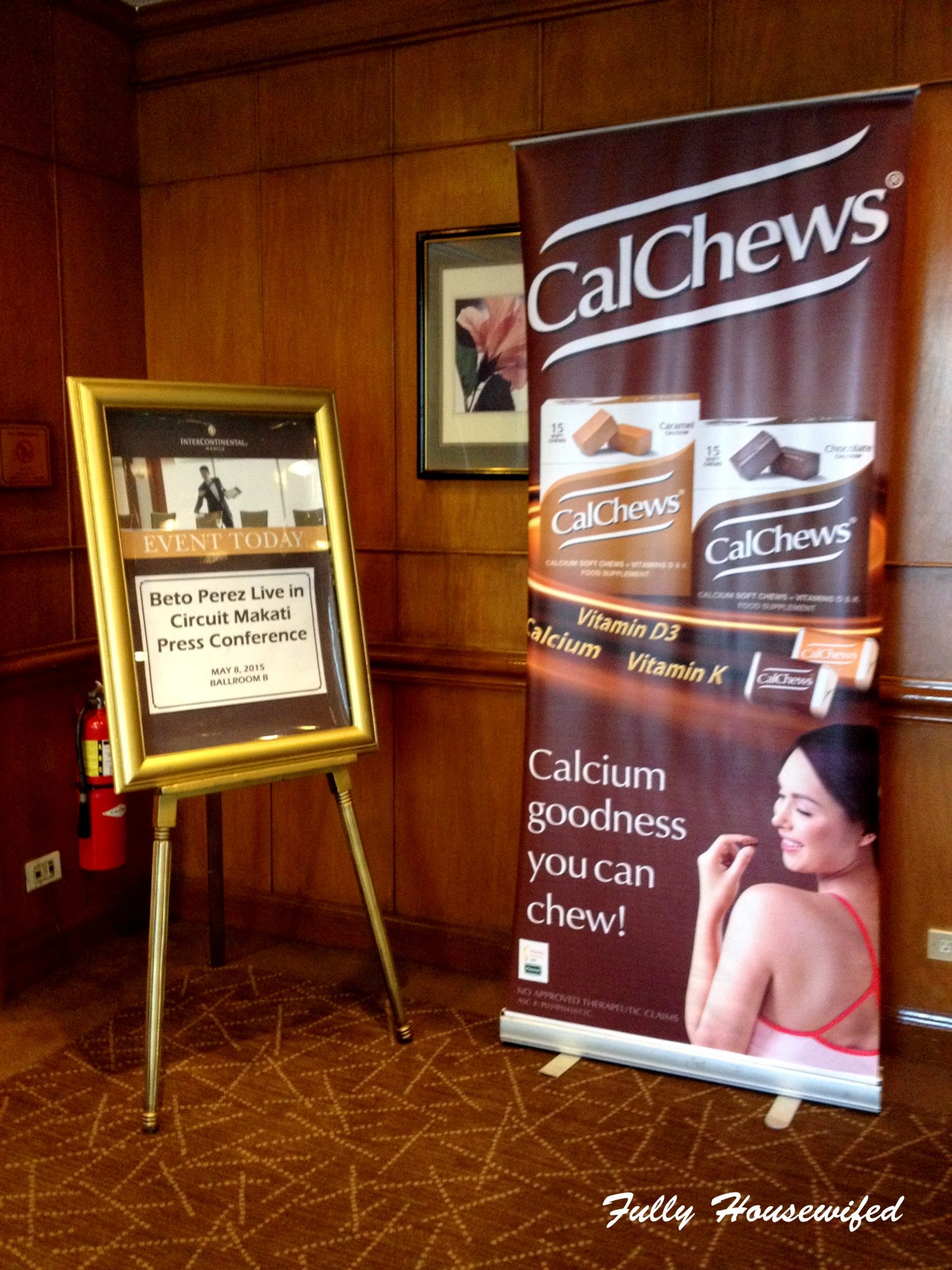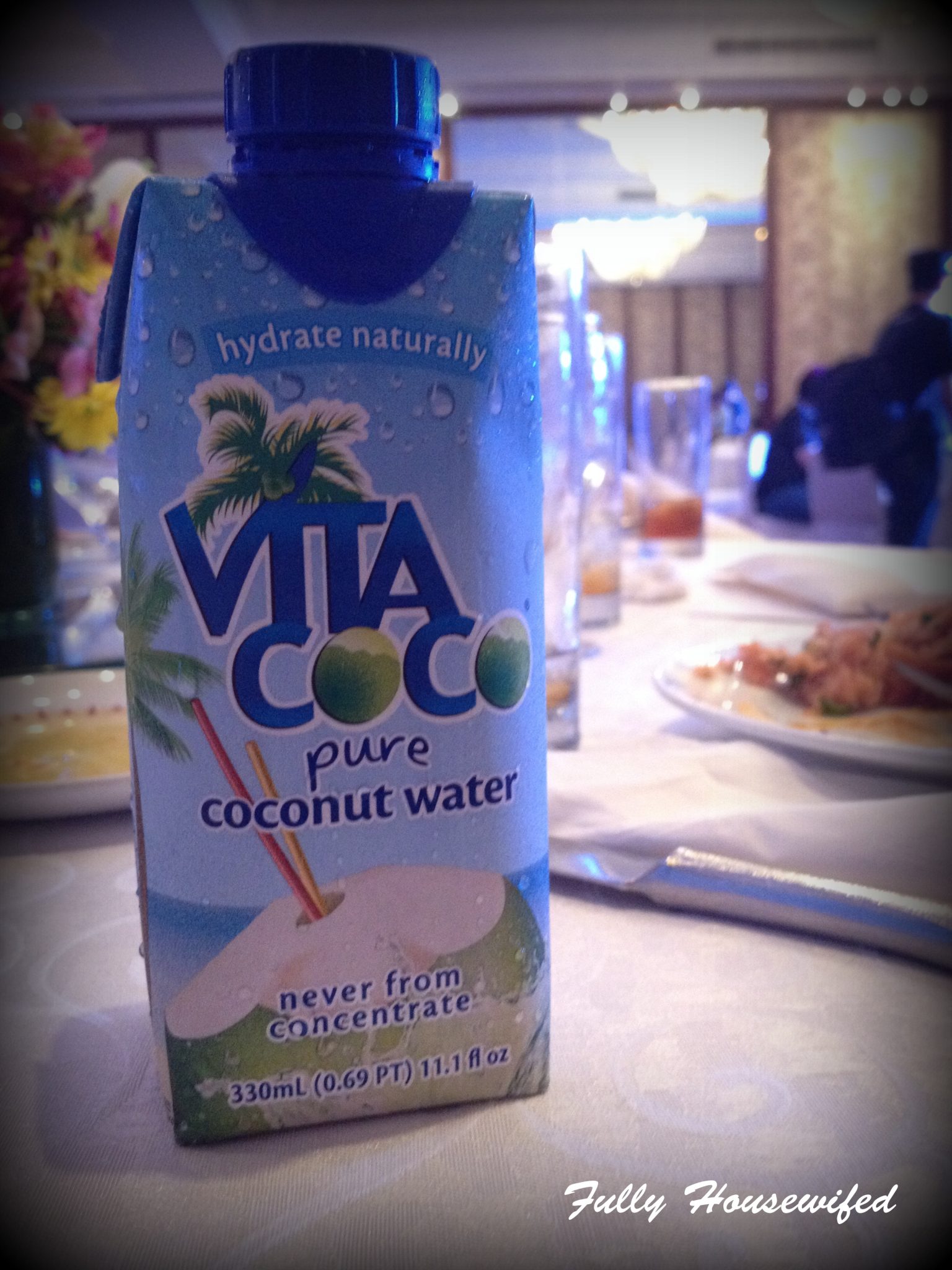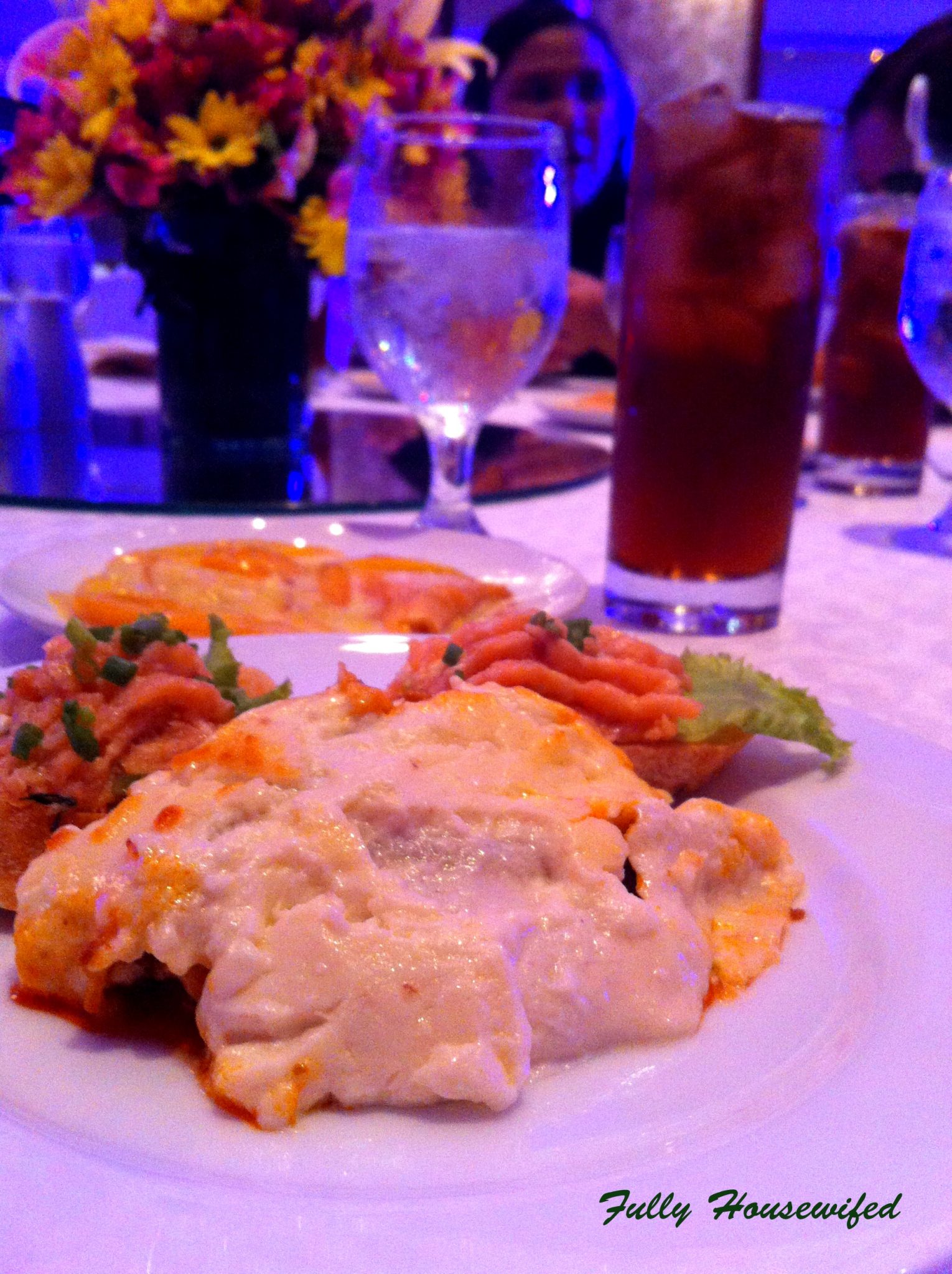 The first outdoor fitness concert in Live Circuit, Makati!
On Sunday, May 10, 2016, at 2 PM, Beto Perez and his team of dancers, international DJ's and musicians, will lead a Zumba fitness concert at the Globe Circuit Events grounds in Makati. This event took 6 months of preparation, according to Madelle Enriquez, former All Stars Hip Hop dancer and of the Live Love party! movement, and the heart behind the Zumba® event.
She was joined by Regine Tolentino who hosted the media conference. You can still avail of the VIP tickets through SMTickets.com.
Circuit Makati is a 22-hectare development that is home to the best entertainment and lifestyle opportunities.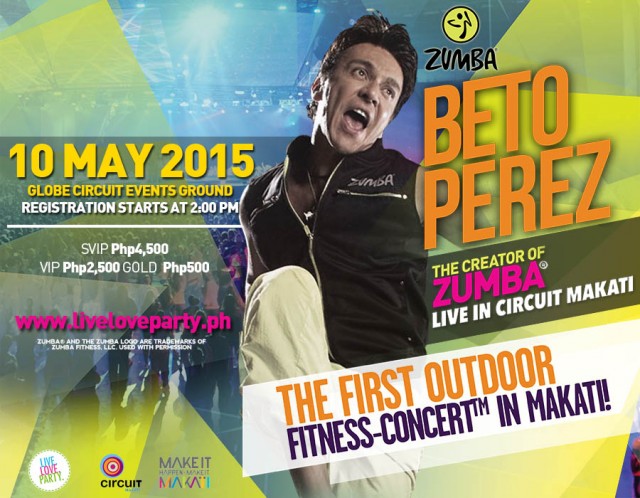 Beto Perez Live at the Circuit Makati
Media contact: [email protected]
Website: http://www.zumba.com
Facebook: https://www.facebook.com/zumba
Twitter: https://twitter.com/zumba