Celebrating my 40th birthday at F1 Hotel, BGC
Yes, you've read it right. I'm 40 and just when I thought I'd get depressed over it, the tide went the other way.  It's been one heck of a ride getting here, but God's been truly faithful in every single day. I'm excited! My life is, again,  beginning.
And since it's such a milestone, I wanted to spend it with my husband and kids at F1 Hotel in BGC using a gift voucher from fellow mom blogger, Phenomenal Mama.
Reservation was a breeze
Reservation was pretty easy. I simply called the hotel to, well, reserve a room. The girl on the other end asked for our details, told us the room was available on my birthday, and that was it. We received an email with the instructions and we sent in our scanned voucher. Check in was at 2:00 PM and check out time was at 12:00 NN the next day.
Room to pool, pool to room
Our entire stay can be summed up with two areas of the hotel: Our room on the 11th floor and the swimming pool area on the 3rd floor where the Canary lounge and F1 Hotel's all day dining area are also located.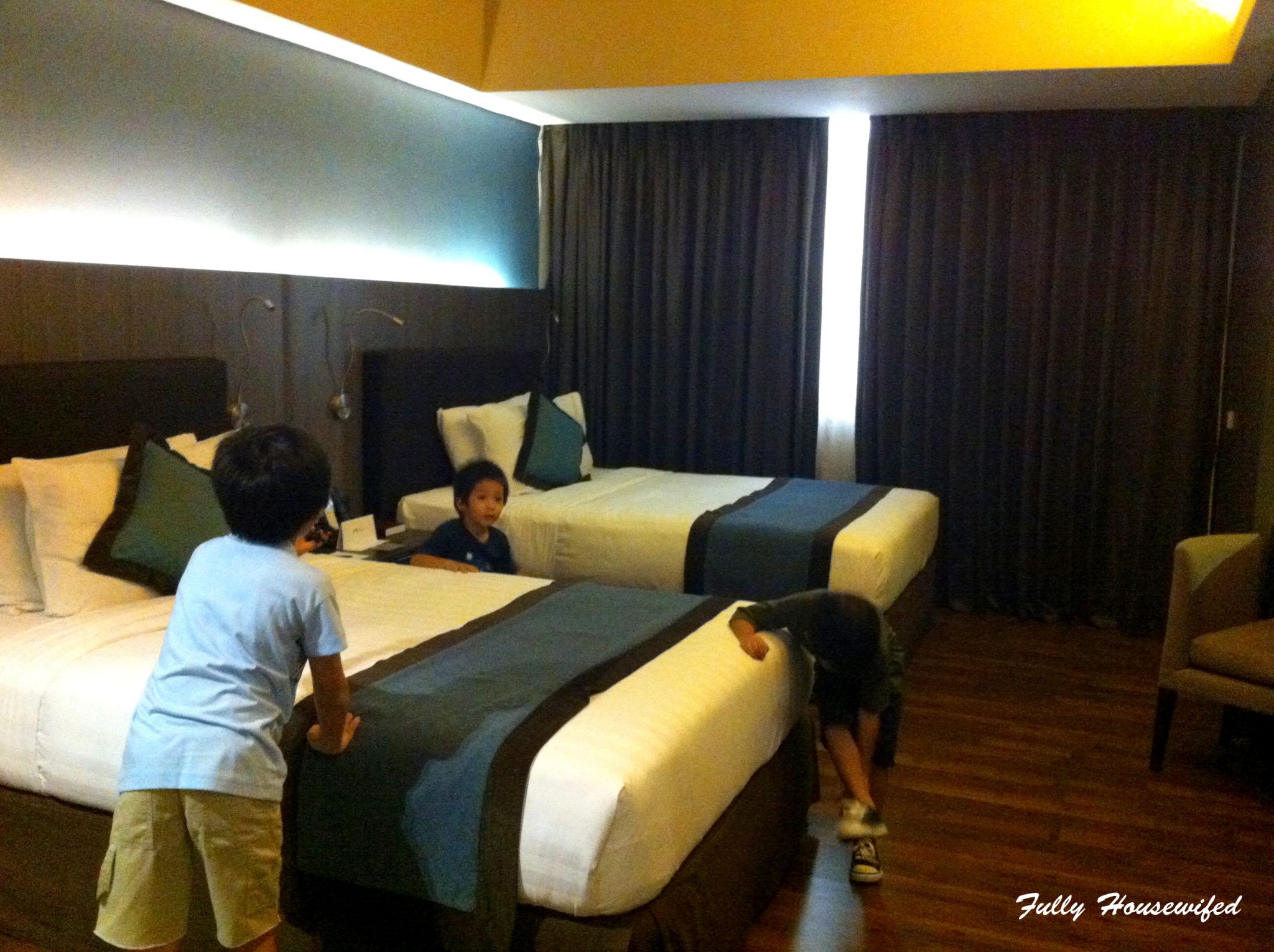 We opted for the room with two single beds, as we always do, so the kids can have a separate bed from us. The "single" beds were big enough to accommodate all three of them, even leaving some space for night rolling and whatever movement they do when they're asleep.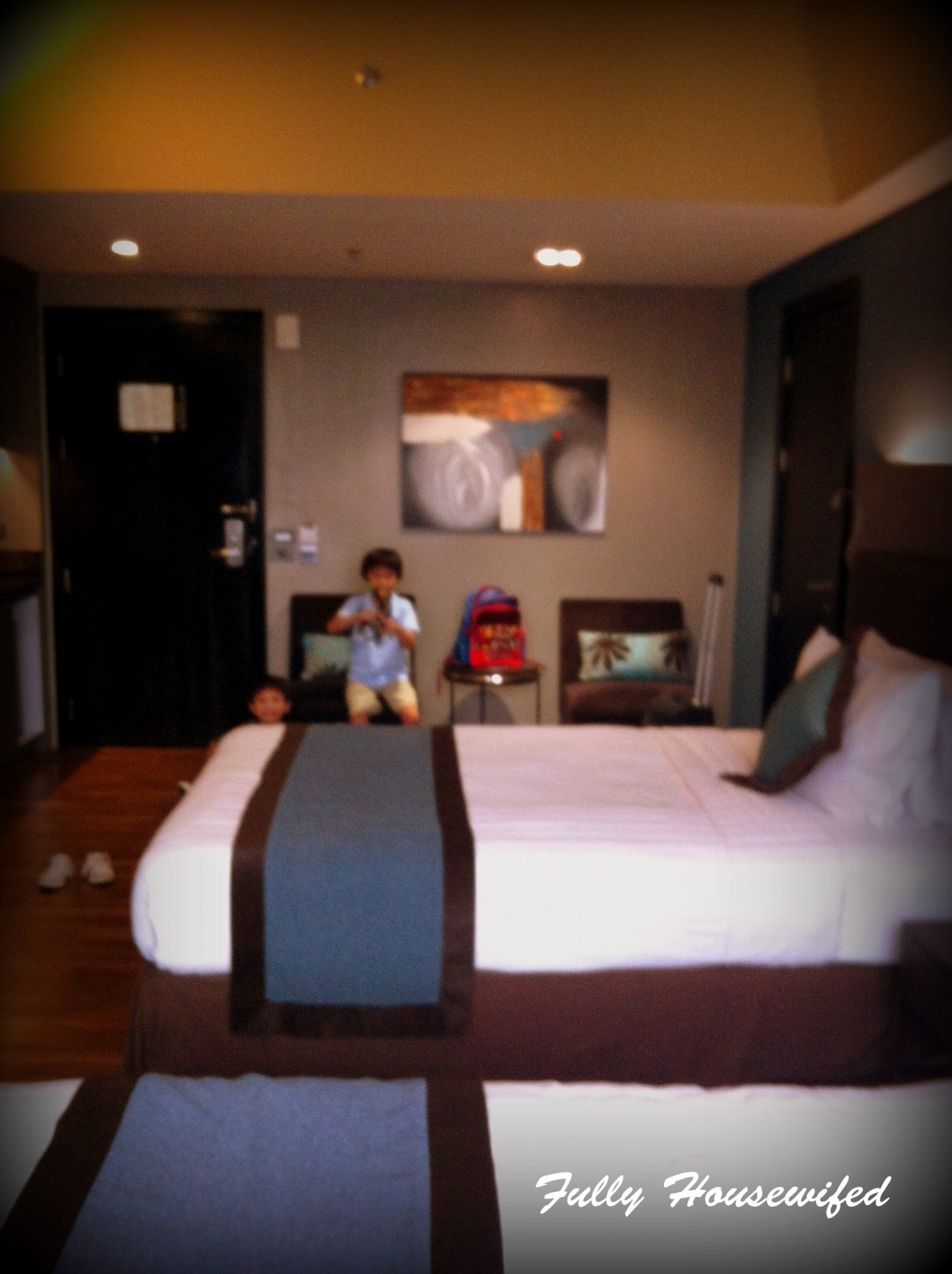 The room is spacious enough for the kids to run around a bit. They, of course, didn't let the staycation pass without using the beds as trampolines. And although the space in between the beds were a bit wider than usual, they still managed to leap from one to the other.
Remind me to never underestimate my kids' acrobatic skills again!
Mahogany was a prominent color in the room, which I like very much. It's so classy. But my favorite among the accessories were the abstract paintings that hung on the wall. After interviewing an abstract expressionist painter last week, these works of art have taken on a new meaning for me.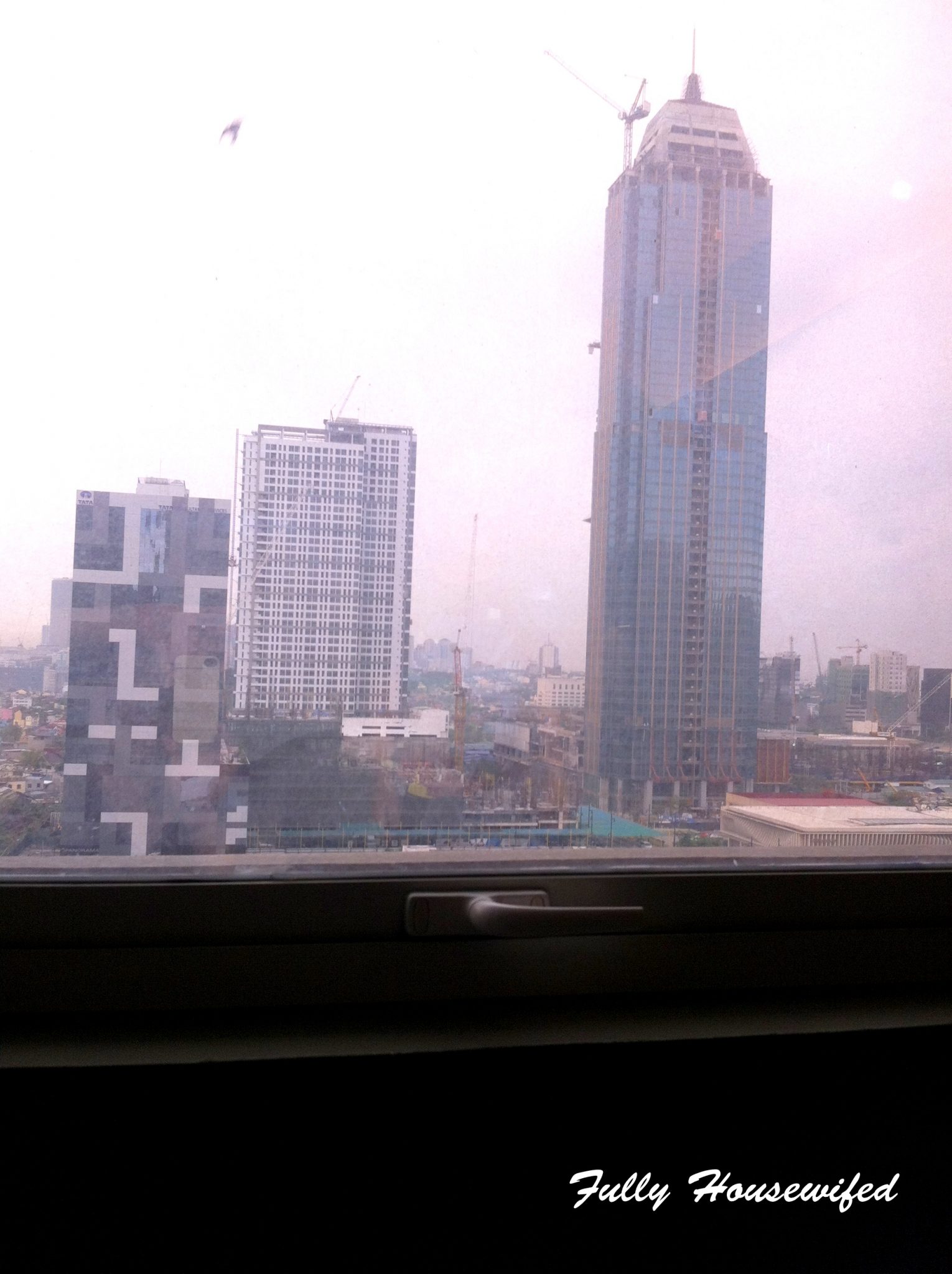 It rained!
It rained hard when we got there. Sign that summer is almost over? But the kids couldn't wait to jump into the swimming pool, so we got dressed and went down as soon as the rain stopped.
F1 hotel has three swimming pools: A round kiddie pool, a square one or Family pool that goes from 3.5 feet to 4.5 feet, and a long, rectangular one (lap pool)  that went 4.5 feet all the way.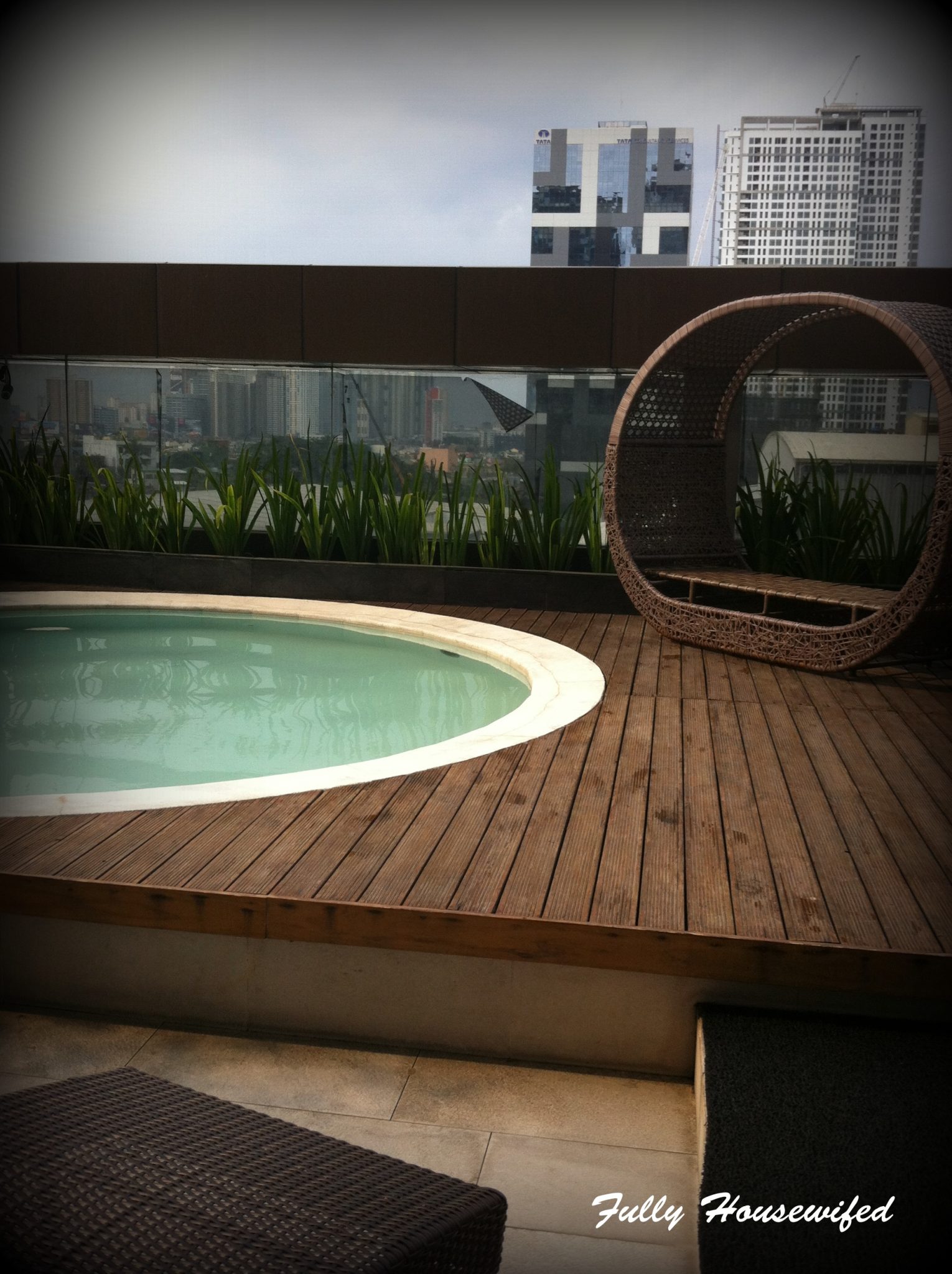 Judah liked the kiddie pool a lot, he's not much into deep waters yet. The other two eagerly joined me and Jay at the square one, practicing their newly-learned paddling skills.
I had to keep an eye on Lukas because he kept swimming towards the 4.5 feet and sometimes, cannot surface. I can't believe the spunk this kid has! I seriously think that swimming is their sport.
Even Pablo, who's more cautious in the water, has been improving quickly. I taught him freestyle and he's getting better at it. I'm so happy.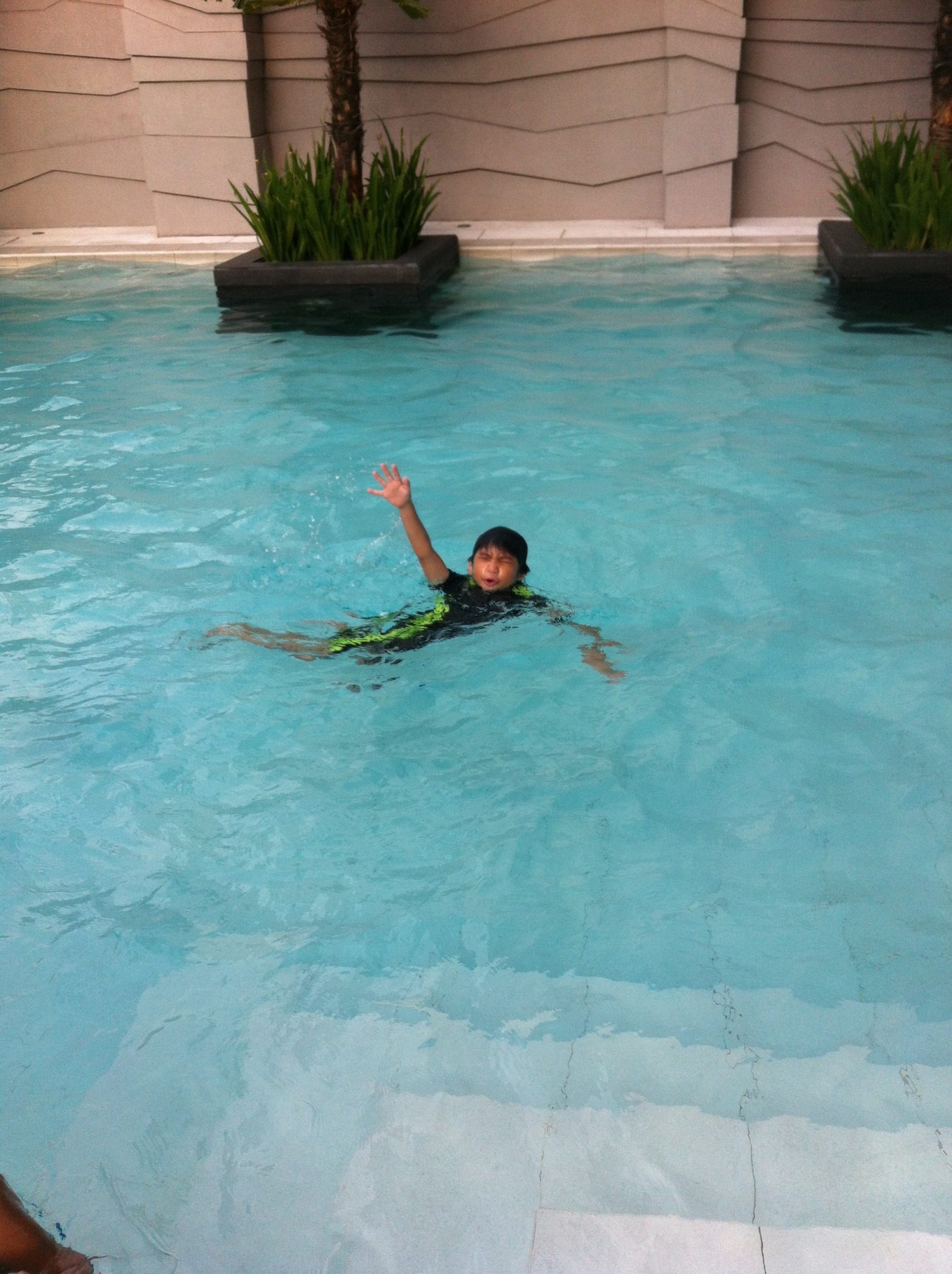 That's our plan, to set aside soccer for the meantime and sign them up for the swimming school in our area which has a really good reputation for raising swimming champs.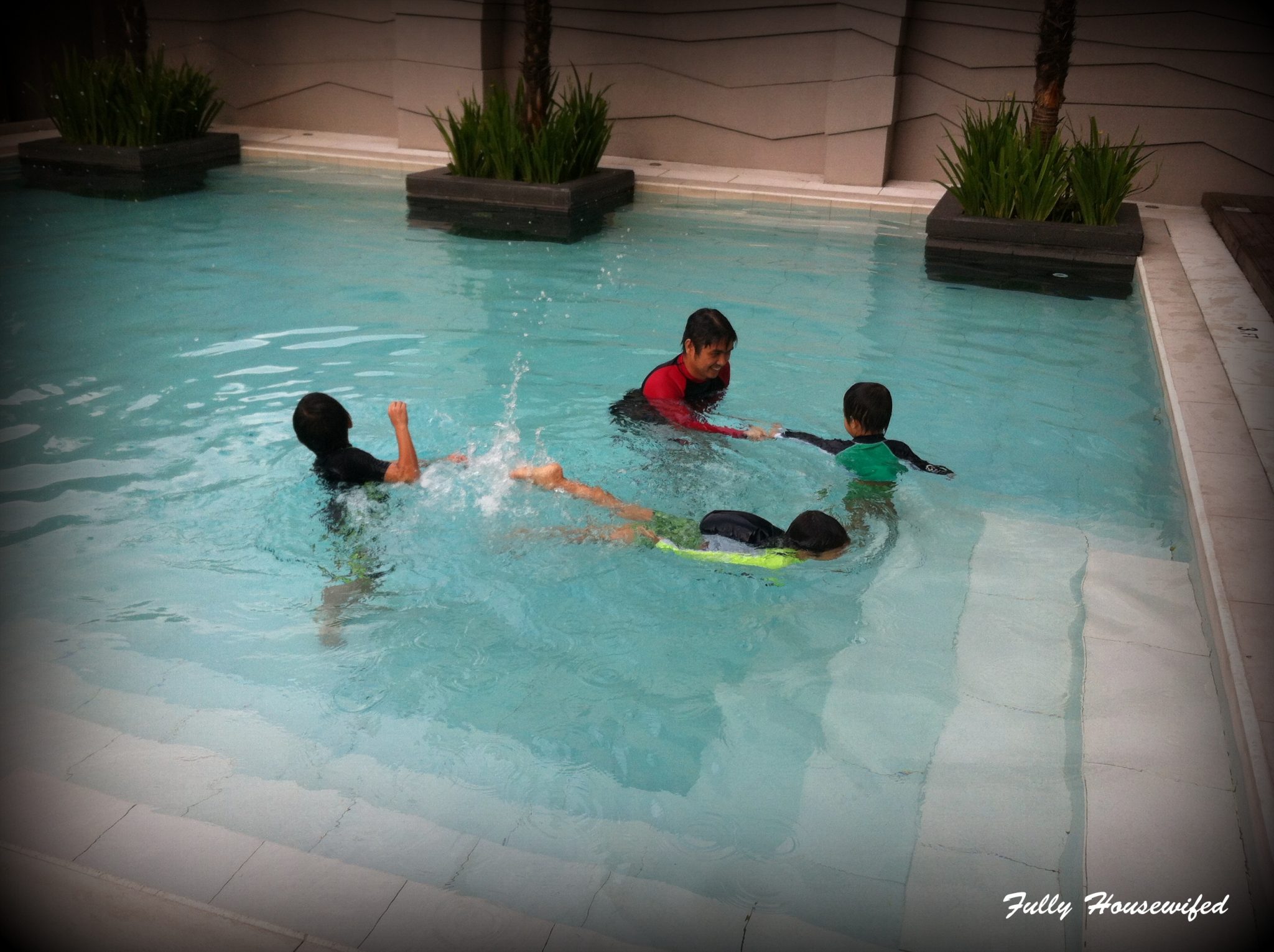 Anyway, the swimming pools were cleaner the next morning when we came back after breakfast.
We tried the lap pool but went back to the family one right away. The water was a bit cold and we just didn't feel comfortable in it. We prefer burning up under the sun, haha!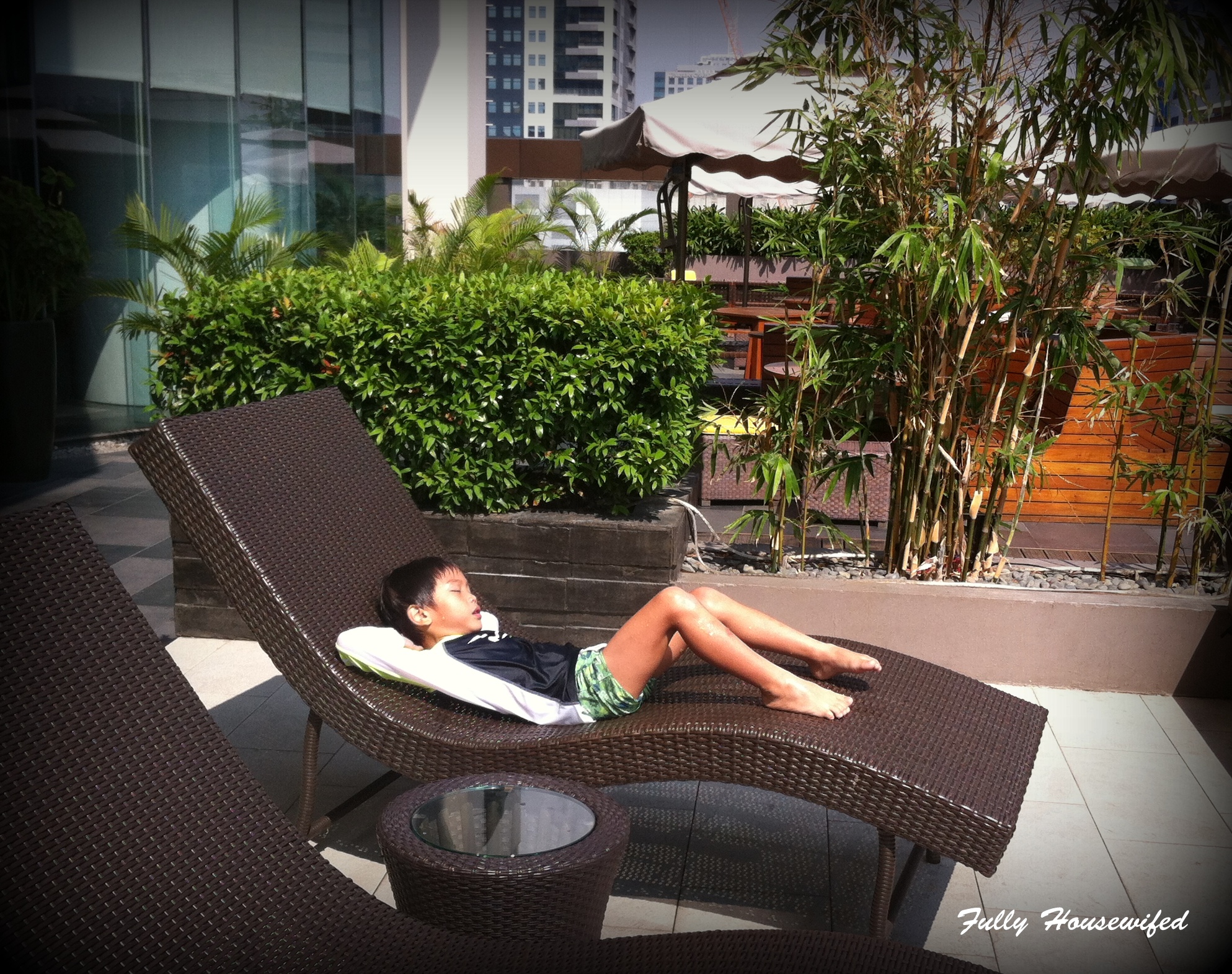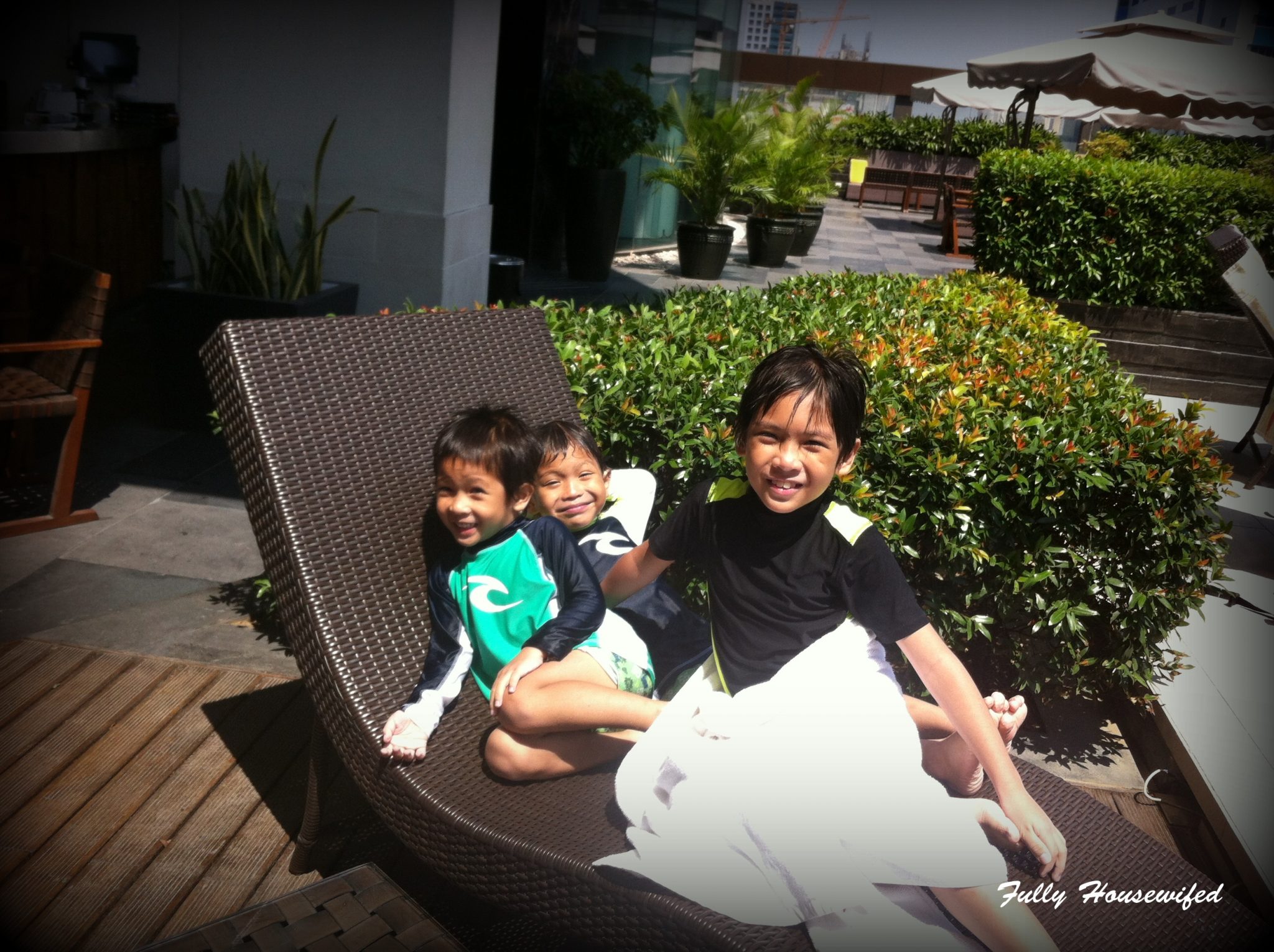 Breakfast is tops!
Although we didn't have to pay additional for any of our kids, (our voucher only includes room for 2 people with breakfast), we were told that they're only at a 50% discount with the breakfast buffet.
Unlike in Taal Vista where our kids were allowed to eat from the buffet for free, at F1 hotel, only kids 4 years old and below can avail it for free.
(Read: Stay-cationing at Taal Vista Hotel)
Since they were too excited to jump into the pool to eat plenty, we decided to just go for the a la carte menu. Pablo dislikes spaghetti and chose to eat mini burgers instead, which they all shared among themselves.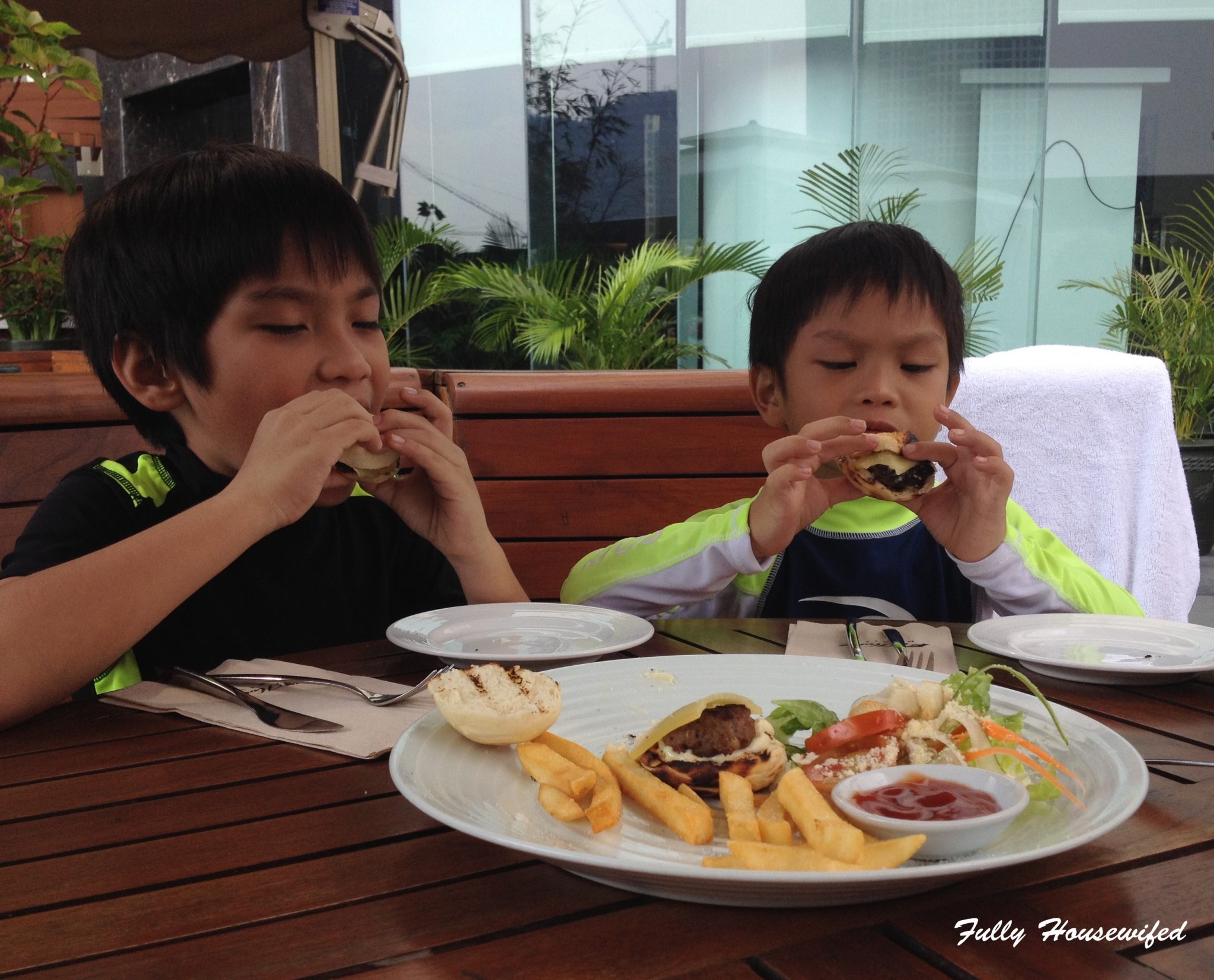 We got some food for Judah, but he preferred eating off his brothers' plates.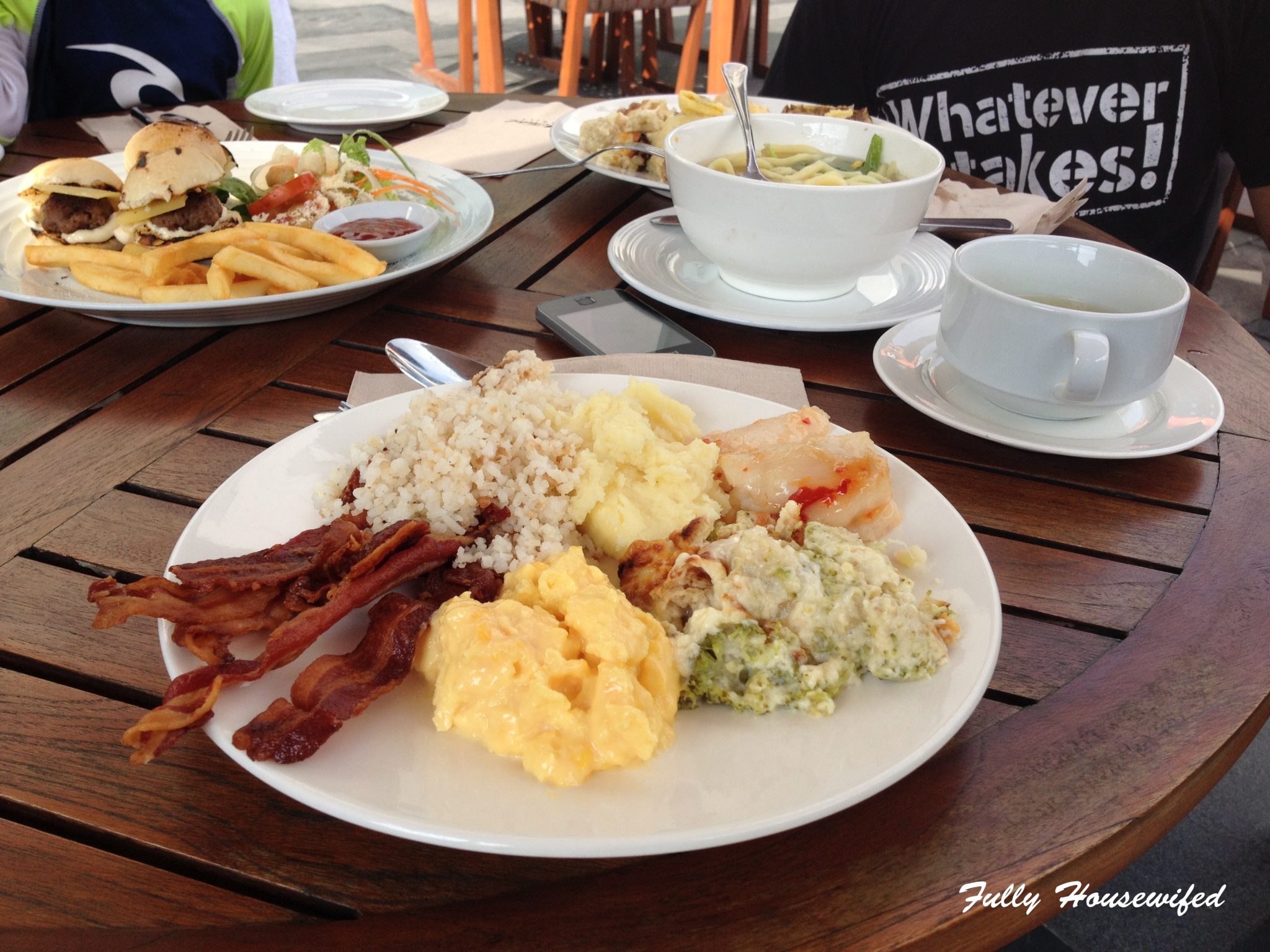 I was surprised at how much variety their breakfast buffet has! They've got some for heavy eaters, bread eaters, pancake and waffle eaters, light eaters, and Filipino food eaters. They have adobo!
I, of course, got bacon, scrambled eggs, mashed potato, steamed fish with sweet n' sour sauce, and my most favorite of them all was the creamy broccoli mix. I'm not sure what's in it, though, I checked the name but forgot. Momnesia, hah!
My husband got a lomi-like soup which he says tasted really good. He loves the Vigan longganisa the most!
The orange juice tasted fresh, too, although the glasses were just twice the size of shot glasses. You're allowed to get more anyway, so the glass size didn't really matter.
I've read bad reviews about their breakfast, but I didn't see any of what they're complaining about at all. I didn't need to wait for queu and we were able to go back and get more food when we wanted to.
The food was also delicious. One of the best breakfast selection I've tried.
We sat outside, though, so I don't know if it's different for those eating inside the dining area.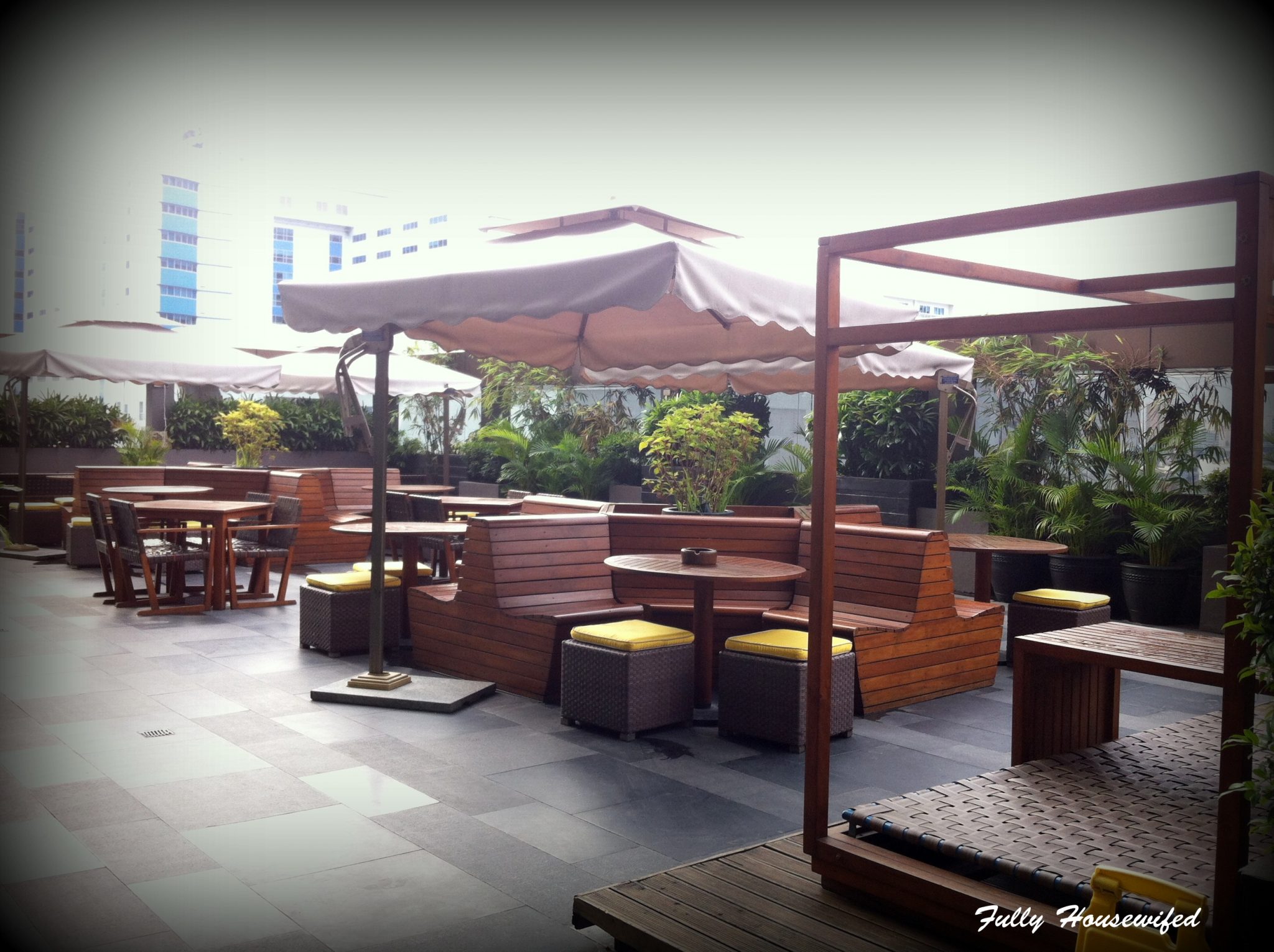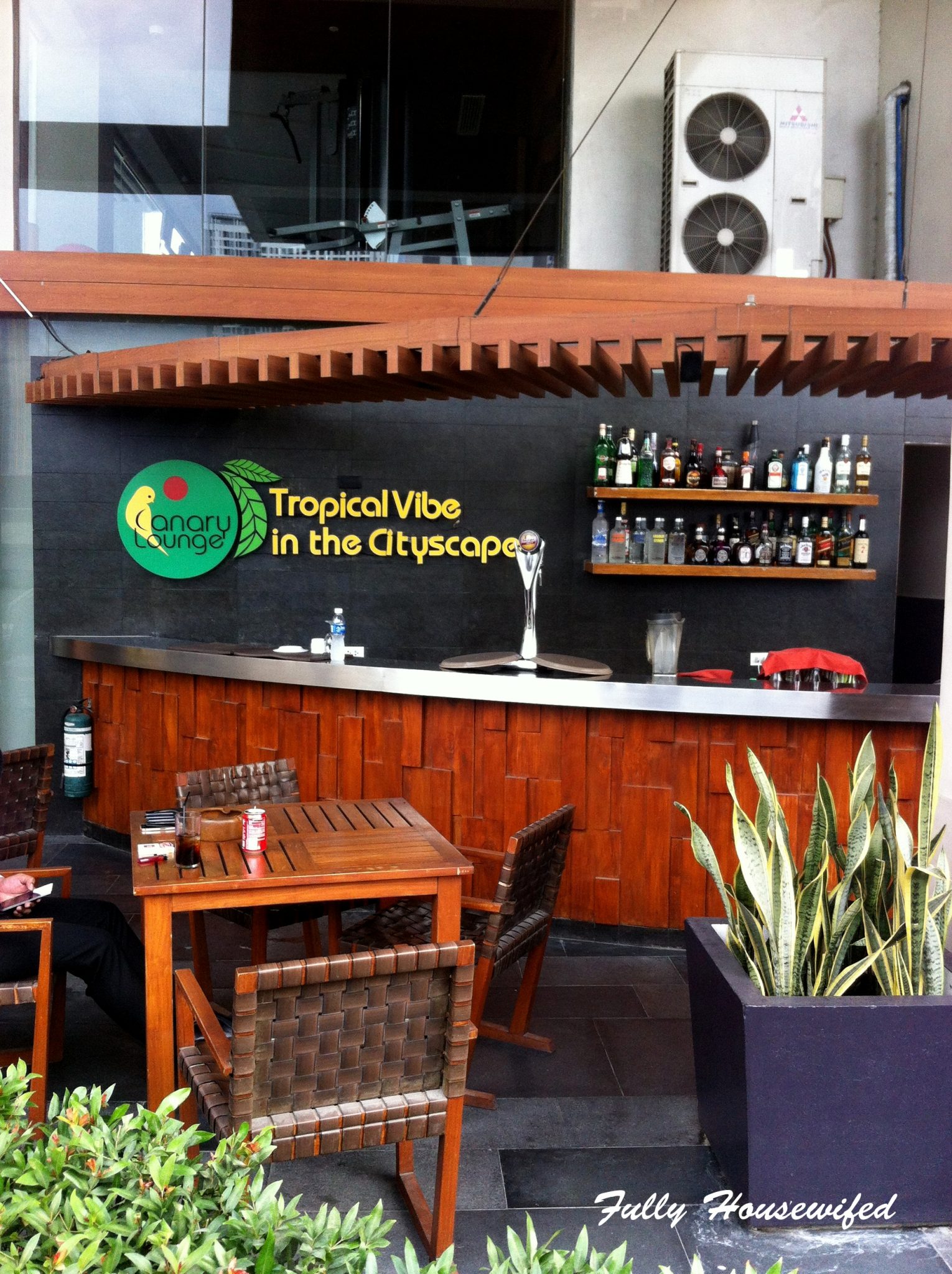 The kids want to live in F1 hotel
Our kids couldn't get over F1 which is surprising since we just came from the beach. And they love the beach!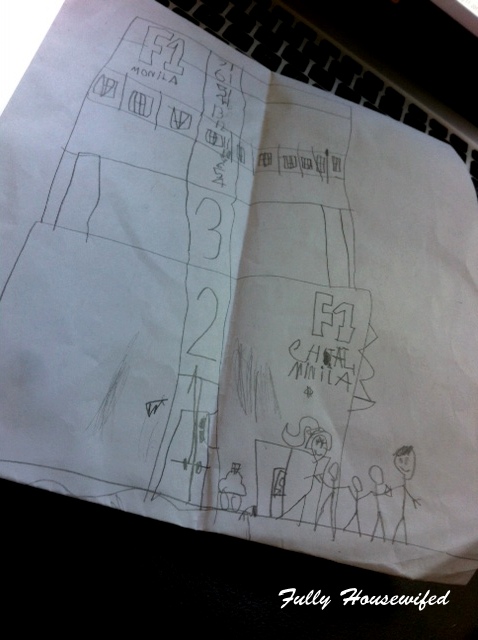 Pablo said he felt like F1 was his "home" and Lukas drew me a mother's day card with all five of us in front of F1 Hotel. Cute right?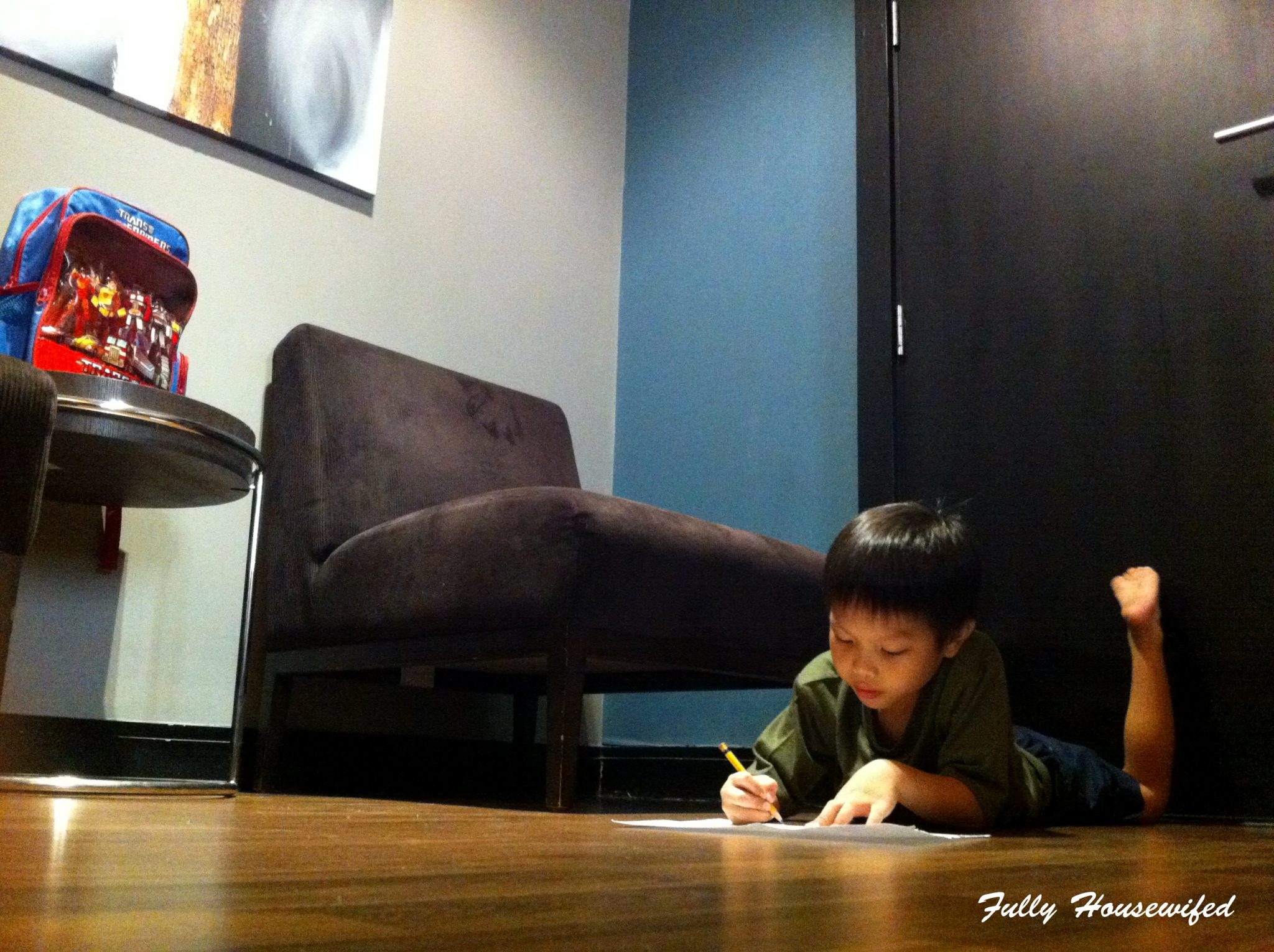 (Read: Camaya Sands: The beach and the beautiful)
Yesterday, Judah was throwing a fit about going back "to the hotel."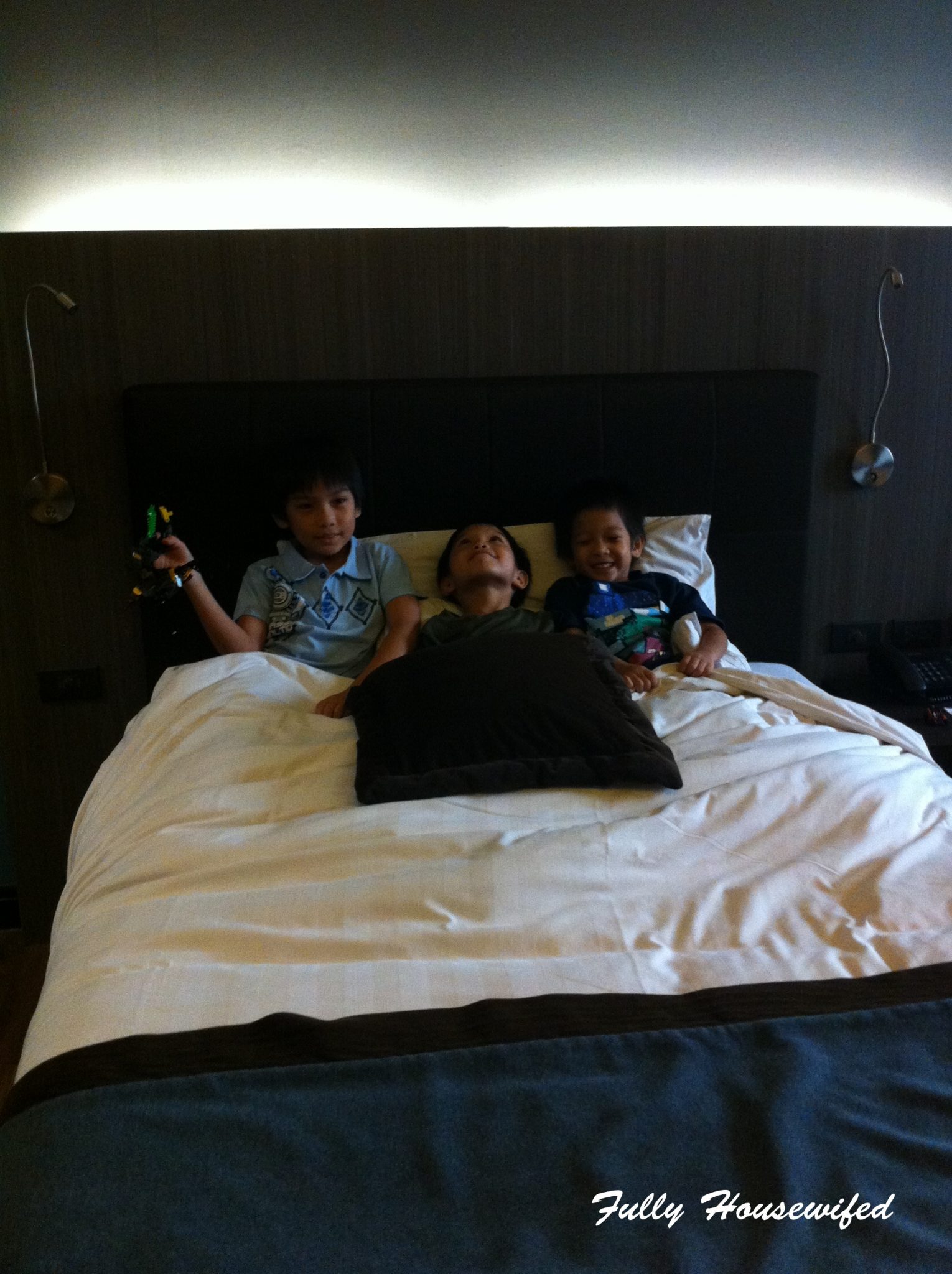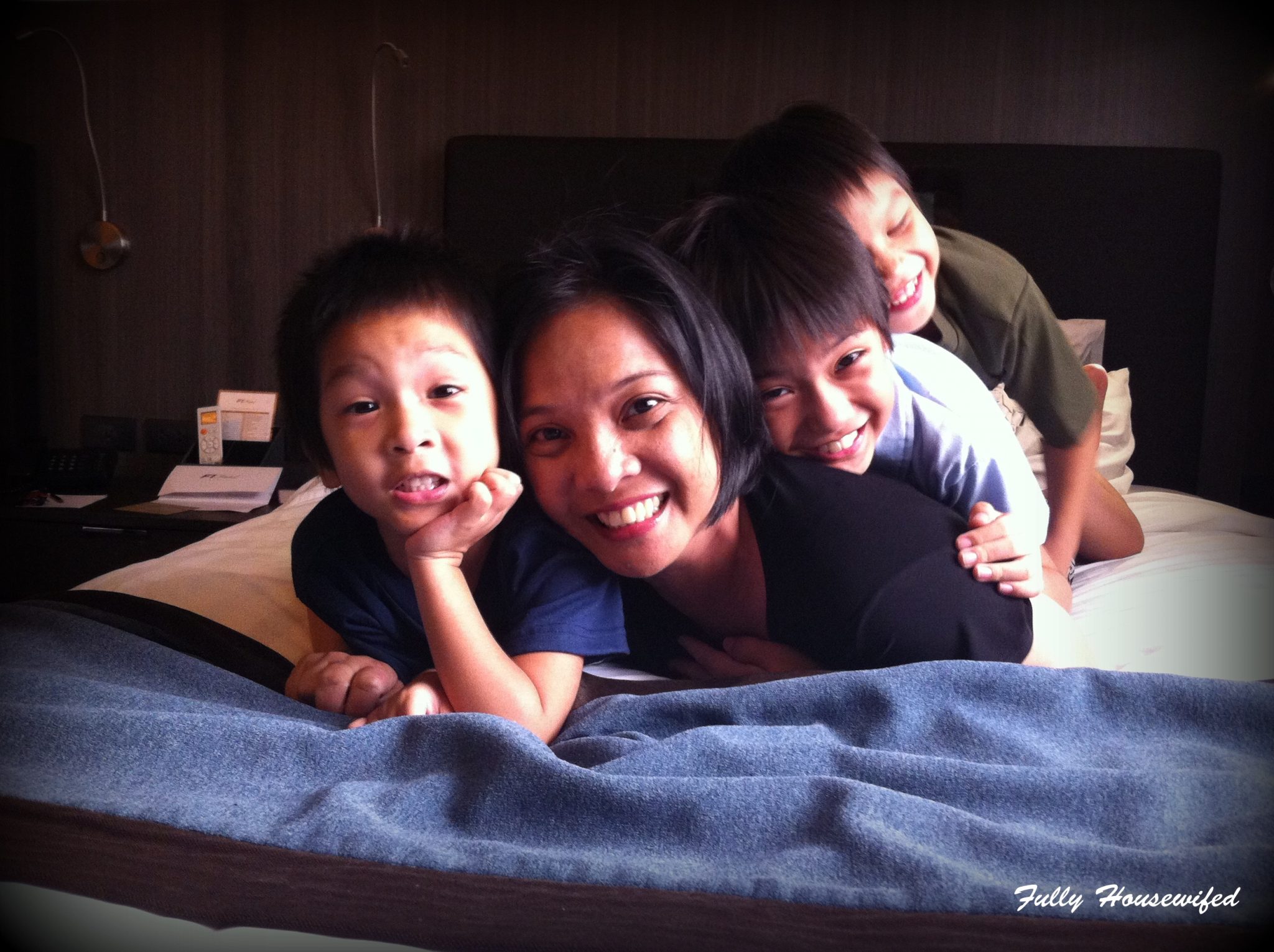 I think it may be the room that made the difference? Our beach trip was just a day tour, so we didn't spend the night there. But at F1, we snuggled up in our beds until the next morning.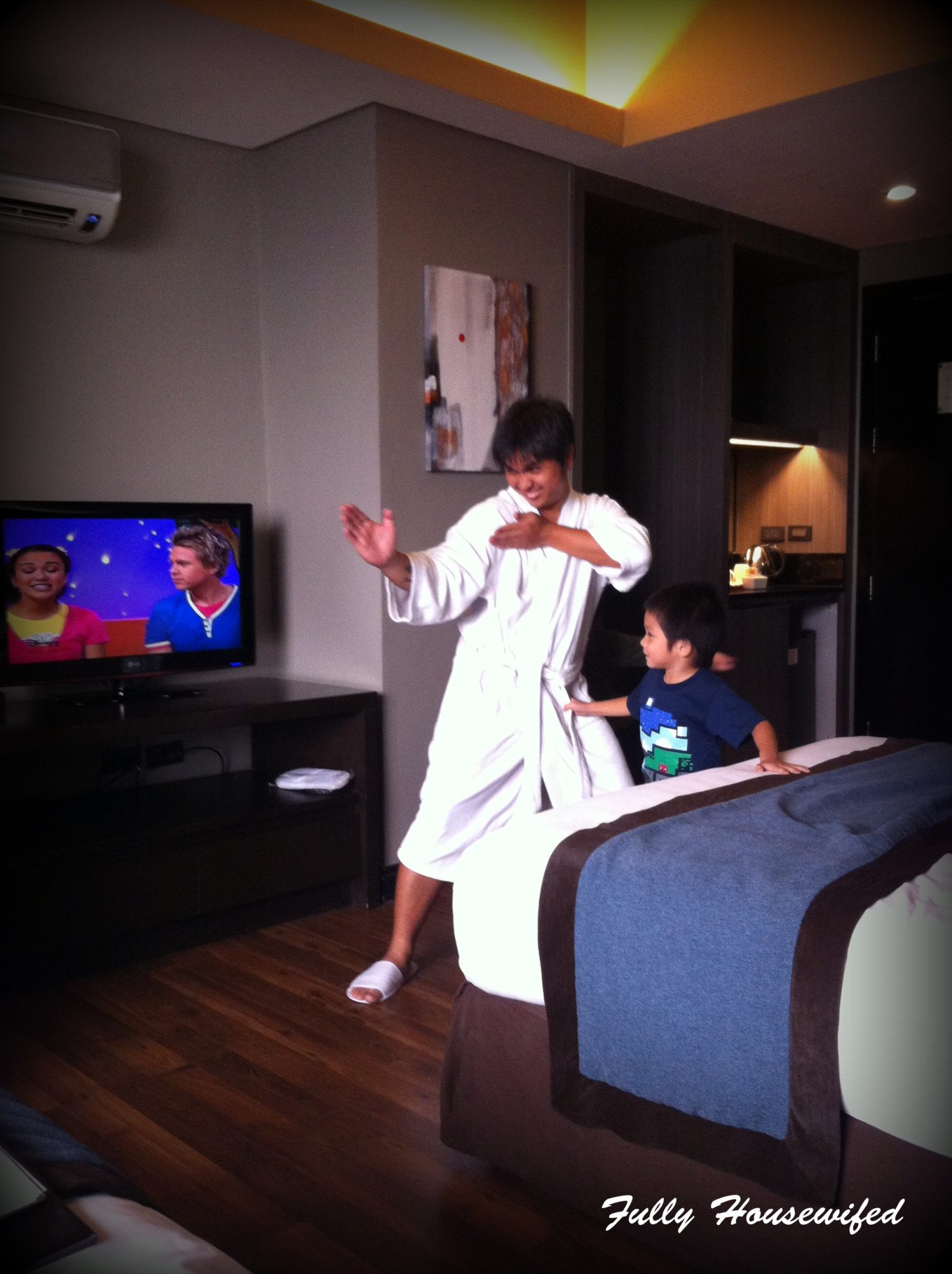 I'm just thankful to have won the staycation voucher. It wasn't perfect (and I was stressing over two events I was covering the next day) but it was still a treat. And I choose to be thankful.
Thank you Tina of Phenomenal Mama and F1 hotel BGC for adding the special touch to my 40th.
F1 Hotel Manila
Address: 32nd Street, Bonifacio Global City, Taguig
Website: http://f1hotelmanila.com/
Facebook: https://www.facebook.com/f1hotelmanila
Twitter: https://twitter.com/f1hotelmanila
Instagram: https://instagram.com/f1hotelmanila/
——————————————————————————–
"In everything give thanks; for this is God's will for you in Christ Jesus" 1 Thessalonians 5:18.
"You said that You delight in me, and I know Your Word is true" – Jon Owens, I live, I breathe