Digging deeper the movie, Inside Out
We took the kids to watch Inside Out last night at the request of our eldest son, Pablo, who recently turned 10. It's been a much talked-about movie and we thought it's worth spending for.
We've been thinking of celebrating our kid's birthday as a family in a different way, like doing a stay-cation somewhere in the South and have a dip in the pool. But since it's rainy season and well, Pablo did ask for this movie, we decided to go for it and have dinner out instead.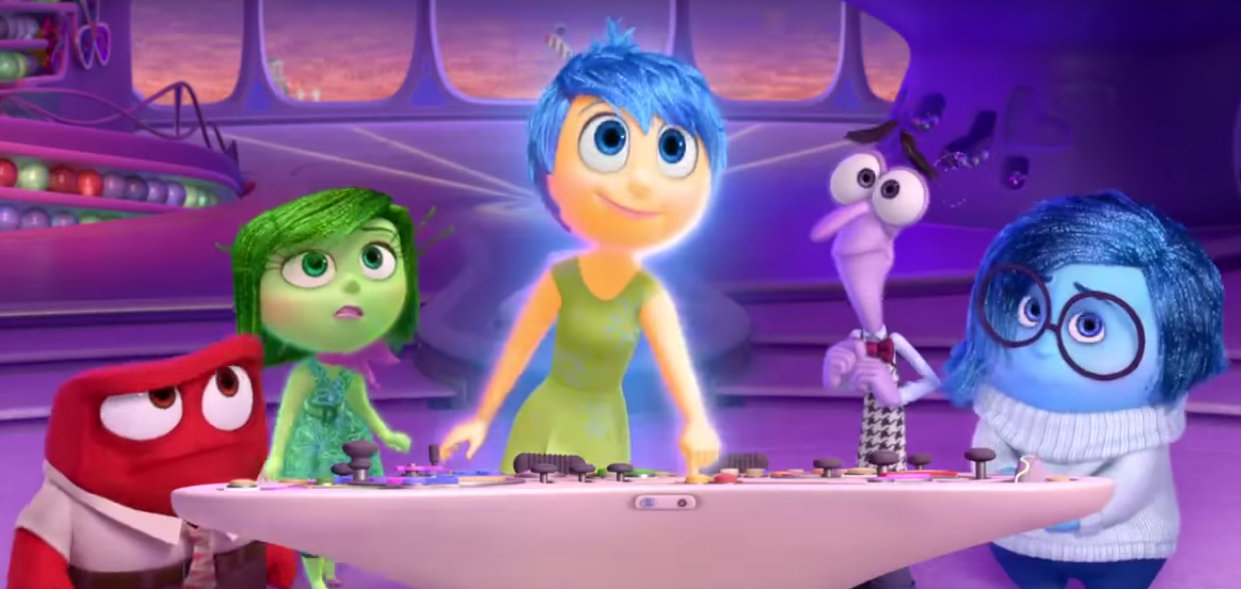 A little background on Inside Out
Inside Out is a story about Riley and her five personified emotions  – Joy, Sadness, Anger, Disgust, and Fear.
Riley recently moved to San Francisco with her parents. Being in preteens phase, she goes through a roller coaster of emotions typical of any young girl in pre-puberty. It didn't help, of course, that she had to leave all her friends and the things that she loved back in Minnesota, and nothing seemed to be going right.  She was homesick.
All throughout, Joy was in charge and have managed to keep Riley happy even in the most frustrating times. Once in a while, Anger, Fear and Disgust were allowed to have their hands on the console, but never Sadness.
Sadness was always told to stay away from the memories they were making.
Messages on the abstract
In my point of view, Disgust is the smarter one -the analytical one, the logical one, the one who weighs things and who keeps emotions from going rabid. I like Disgust in a way.
Except that Disgust also shows that when you think too much about things, you pass up on some really good things in life.
Fear is the confused one, Anger is the one with false courage and utmost carelessness, Joy is the positive one, and Sadness…she's the rational one.
1. It's okay to be sad
The main message of the story is that it's okay to be sad. The quicker you decide to face your sadness, the faster you get over it. That acknowledging sadness opens doors to new joys. You see, nowadays, it's common for people to push aside their sadness and see it as a distraction.
But sadness is an emotion that also needs validation. You can try to push it away but it will still be around until you decide to accept it and deal with it.
That's what I got when Bing Bong, Riley's imaginary friend, got sad when he saw many of his memories with Riley thrown from a cliff, down in the dump where memories fade. Sadness sat beside Bing Bong, allowing him to deal with what he was feeling and acknowledging it. After a while, the jolly Elephant slash chicken slash some other animal was back on his feet helping Joy and Sadness find their way back to the headquarters.
2. Sadness is an open door
Another lesson in the movie is how sadness is an opportunity to let people into your life. To seek help and support from people who will be there to see you through. Joy verbalized this part.
The movie might as well be written by a child psychologist. It deals with the importance of building the right blocks on the emotional foundations of a child that will allow this child to move into her next stage in emotional growth and development. There's a lot of accuracy in it.
I'd say the movie addresses the parents more than it actually addresses the children who came to watch the movie. How important it is to be aware and involved in your child's emotional stages.
Or that it addresses adults as a whole. I don't know about you but I have observed that nowadays, compassion is rare.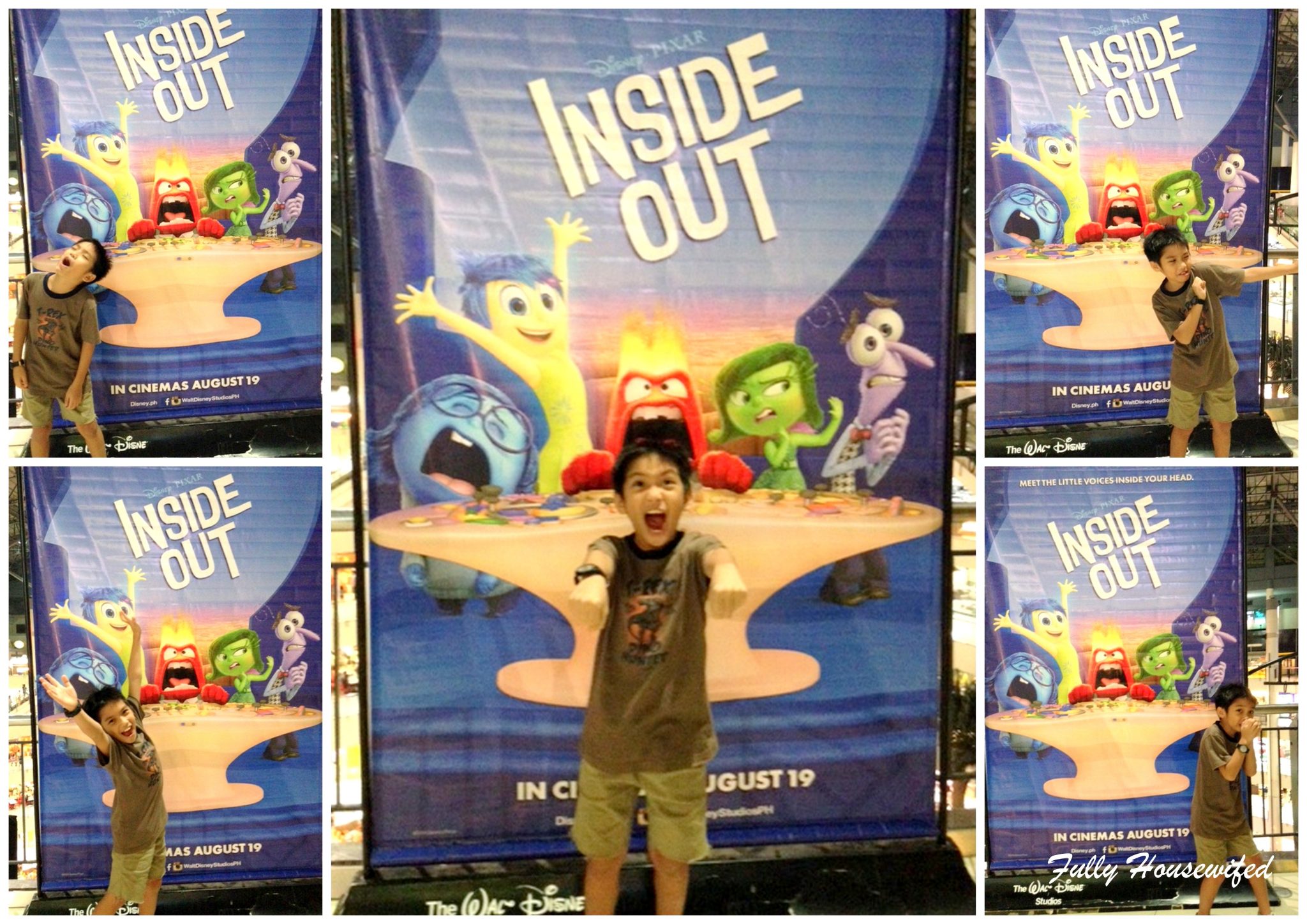 Processing the abstracts
It's entertaining for children. Both Pablo and Lukas were hooked to what was happening on the screen the entire time.
Jay had to take Judah out to the back because he started acting out the minute he saw Joy pop onscreen. He was expecting us to watch Avengers, he told Jay, but I think it's really more of a combination of sleepiness (he missed his afternoon nap) and well, there are certain characters that scare him, even on TV. Joy happened to add to the list.
My two older children were more into the story and what happened. You need to process the abstract with your children if your goal is for them to extract valuable life lessons from it. It's really a good opportunity to connect with them and hear their thoughts.
But if you're just there for entertainment, the movie will serve you that. The story is engaging, the graphics live up to the standards of Pixar entertainment and there is a generous drizzle of humor in it.
Inside Out was produced by Pixar Animation Studios and released by Walt Disney Pictures. The movie was directed and co-written by Pete Doctor and Ronnie Del Carmen, and produced by Jonas Rivera.