Homeschooling: My Preschooler tries the Buribox by Adarna House
I was just talking about how big things come in surprising packages in my other blog, and the the Buribox was one of them.
I thought getting my preschooler to try out the Buribox is a great idea. I was looking for materials to use for his homeschool and the invitation to try it out came at the perfect time. Not that I'm in a hurry (he was still 4 years old at that time), but he's been asking me to homeschool since last year.
We've been reading books a lot but everytime I get his brothers to work on their workbooks and modules, he wanted to join them too. I got him a couple of puzzle books by Kumon that he could work on along with his brothers, but he was looking to do other things as well.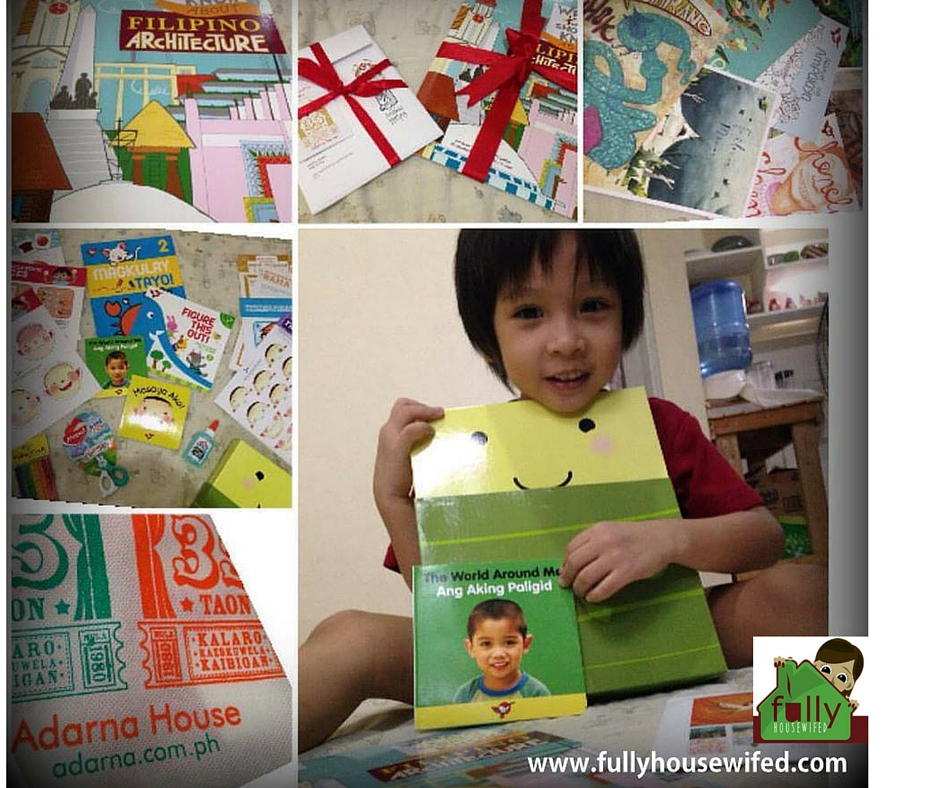 My friend Janice Lim of rollercoasterride.com made an unboxing video of the Buribox on Periscope and I got excited when I saw what was inside. I immediately signed up to try it.
What's in a Buribox?
I had a bit of a problem when I registered, but Janice had two October Buriboxes and she sent one over for me to use. Judah was so happy when I told him what the box was for.
The Buribox contained small board books, a coloring book, crayons, activity boards, finger paint, a pack of clay, and a book on logic.
It's important to note that one of the goals of Buribox is to foster a Filipino child's love for his own language, so you will find that although the instructions and the texts are in English, they all include Filipino translations as well which was good, not only for my preschooler, but useful for teaching my other kids our language too.
As I've talked about in my previous blogs, my kids have a hard time learning Filipino (totally our fault and we're trying to fix it!).
Our second Buribox, the November one, contained the next set of books to the October one. Plus it contained a new set of hands-on activities, mostly about facial expressions and review activities for the board books.
Quality of materials
I love the quality of the materials used for the items in the Buribox, except for the clay that I wish they just substituted with play dough as it was too hard for my preschooler to mold.
On the other hand, we're working on his fine motor skills so perhaps if I worked on it with him, it would have pushed him to exert more pressure with his fingers. I don't really know if that's really needed. I just let my son play with it using his play dough shapers. The clay was so hard, it broke our play dough ice cream play dough molder.
Anyway, we're working on our child's fine motor skills but he's also highly kinaesthetic and loves to work with his hands, so using his fingers to paint the picture worked great for him.
Going back to quality, I like the paper used for the coloring book. It didn't feel nor look cheap at all. It has the right thickness of paper and it was white, the kind that makes a kid want to color. Not like newsprint which I hated coloring on when I was young.
The Logic books (Figure it out books) have colored photos and glossy pages.
How we used the Buribox
Since our child is only in Preschool, we don't force a structure on him yet. What I do is that I randomly pick an activity or a book from the box at any time of the day and we go through them together. My son loves them!
His  least favorite is actually coloring and I think it has something to do with the difficulty when he tries to control his crayons. The one he loves a lot is the figure it out book mainly which has questions on simple logic on each page.
He enjoys it so much that he brings me the second logic book whenever we finish the first one.
Learning Filipino using the board books was a lot of fun!  Here's a video when we went over the first board book:
The activities in the November Buribox was enjoyable for both of us. Our preschooler gamely put together the puzzle-cut pieces, a, glued the parts of the face, worked with me in sticking the expressive faces on the popsicle sticks and identified the emotions. 
I was pleasantly surprised that he knew more than the basic happy, sad and angry emotions. In fact, he identified them as surprised, worried, angry and happy!
I'm still trying to figure out what to do with the music sheets included in the pack. We've made homemade play dough before but we'll do it again on Monday since it's included in the activity board. I just need to get ourselves some flour as I don't want to run out for baking, haha!
What I love about the Buribox is that it encourages you to discuss things with your child. It's a great bonding tool for me and my youngest. 
Continuing my subscription…
My husband and I agreed that for preschool homeschool, the Buribox works well for our child. We're continuing our subscription and actually considering the Young Readers Buribox for our six-year old.
Just to be clear, there are two types of Buriboxes that you can choose from: The Toddler box which is for children 3-5 years old, and the Young Reader box, which is for children 6 to 8 years old.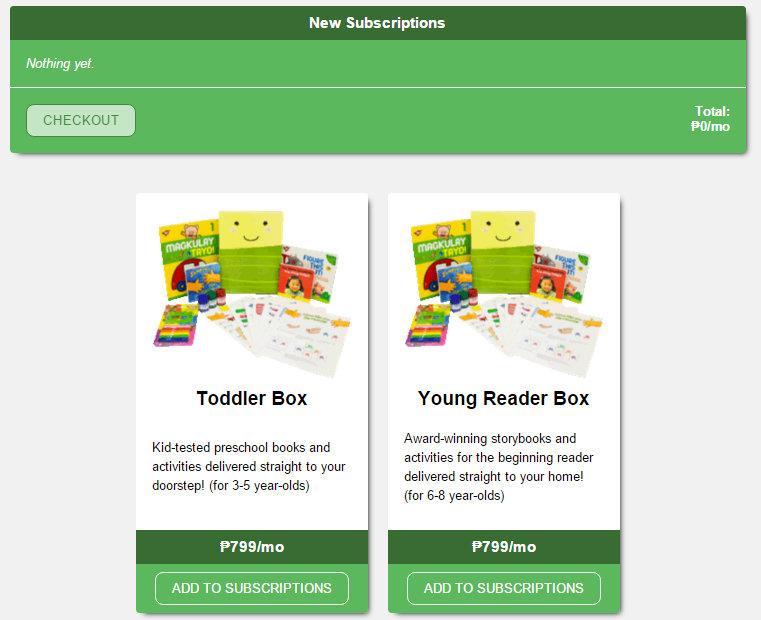 I haven't tried the Young Readers one but according to a friend who had, her child was a bit too advanced for it. She says it could be because they have been using Wikahon, a product of Adarna House which also produced Buribox, for sometime now.
Since we haven't tried Wikahon, I think the Young Readers package is worth the try for us.
A Buribox costs Php 799.00. It's important to note that you need a PayPal account and a debit/credit card in order to subscribe. You can unsubscribe anytime.
Every Buribox includes a guide for parents on how to maximize the materials to benefit your child.
If you're interested to subscribe, go to www.buribox.com.
Have fun!