That Bellarocca Summer
Bellarocca happened in the summer of 2015. The place was straight out of my dreams. You might be thinking it's probably because I've not been in too many resorts in my life, but it's not that. Whatever seeming barrenness the renovation at that time brought about was filled out by my imagination.
We went with friends. It was an 8-hour drive (one way) with a ride on a RORO ship. We all rode the resorts' service going there so we can all rest along the way.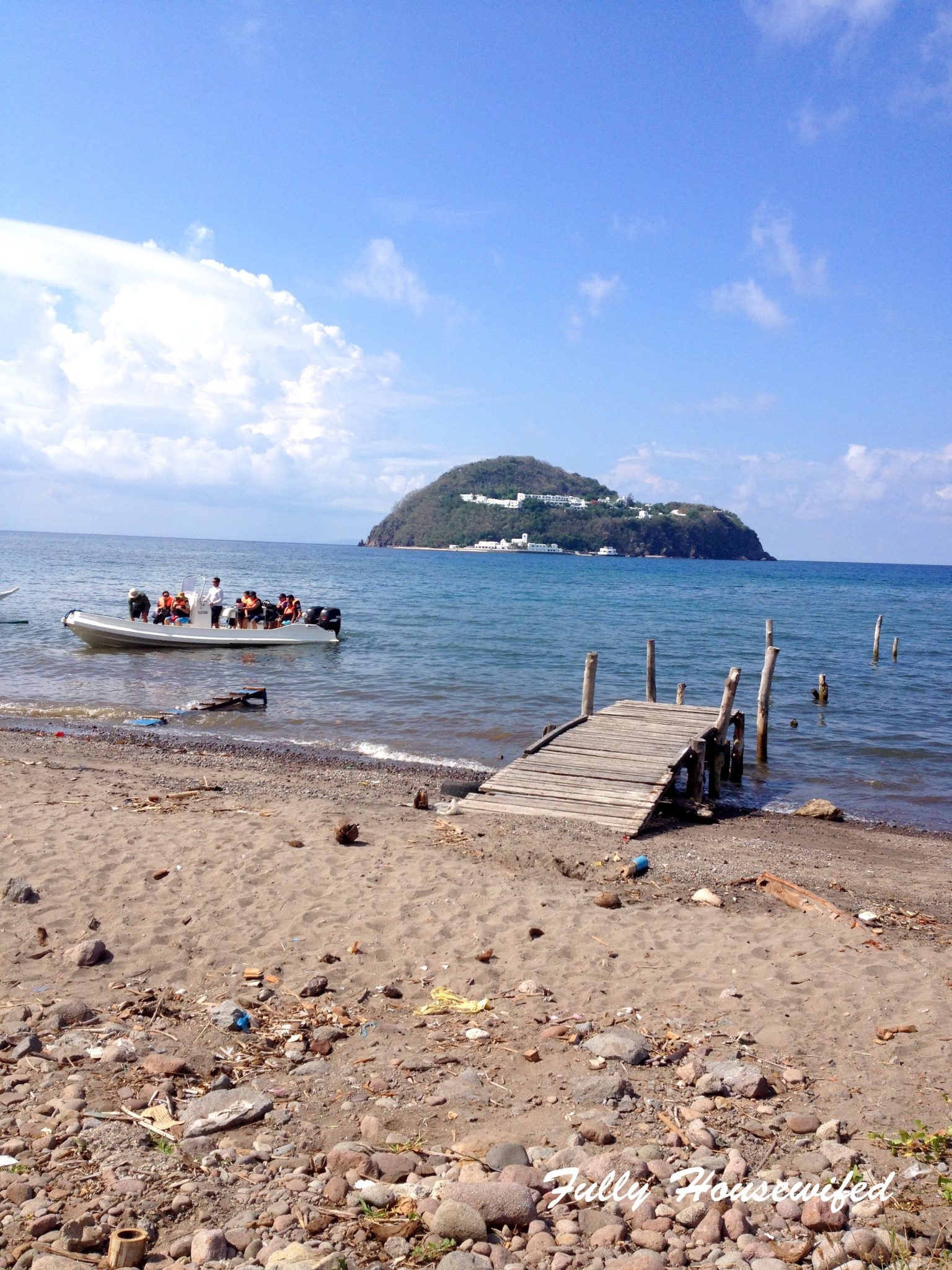 I usually don't commit to such trips unless we have our own car to use because I'm partly-claustrophobic and need frequent stops and a lot of leg room, but I've heard so much about how beautiful the place is.
Besides, we're talking about the beach here and my kids looooooove the beach. It would be their second beach trip that summer and their entire lives. I wasn't going to let them miss this opportunity to have a three-day vacation in the company of good friends.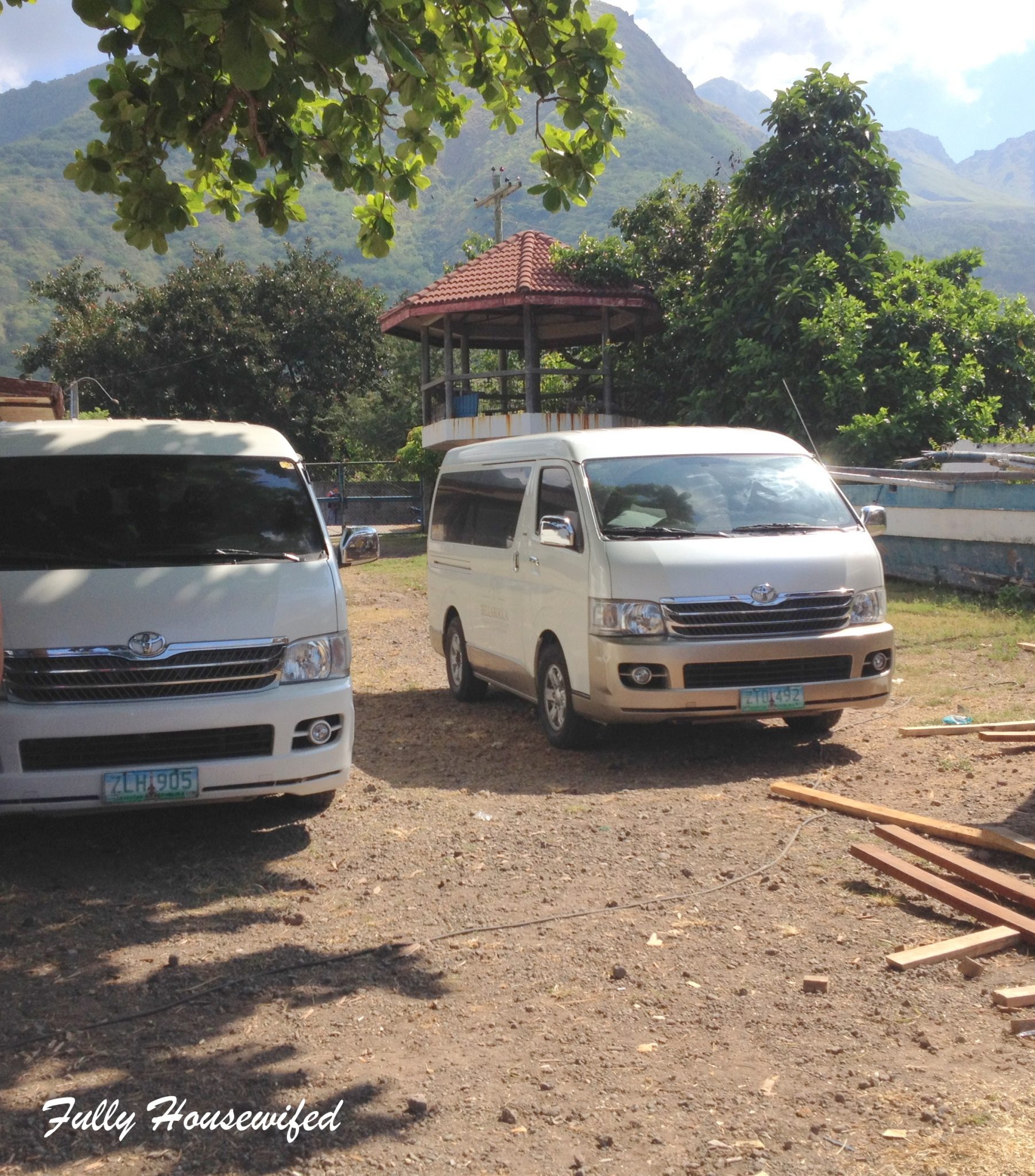 We left at 2 AM (if I remember correctly) so we didn't really get caught in any terrifying traffic on the way. Having to sit for that long was a bit of a torture for me, but looking out the window and seeing the rural surroundings along the way reminded me so much of my vacation trips with my parents and siblings. When you're 40, you get sentimental like that, haha!
Island in the stream
Okay, so Bellarocca is not located in a stream, but it is an island in Marinduque that you can find in the middle of the sea. From afar, the place already looks spectacular.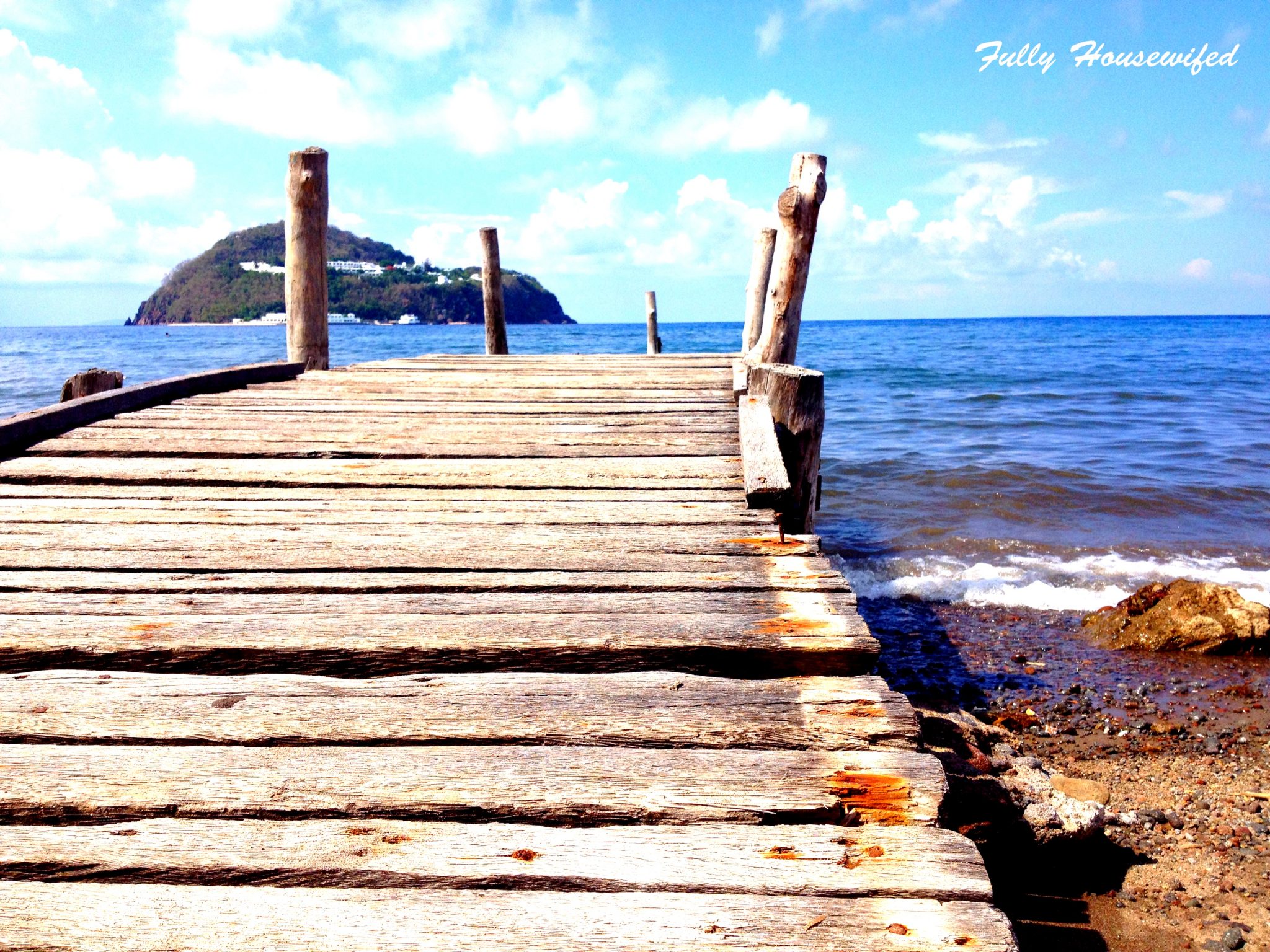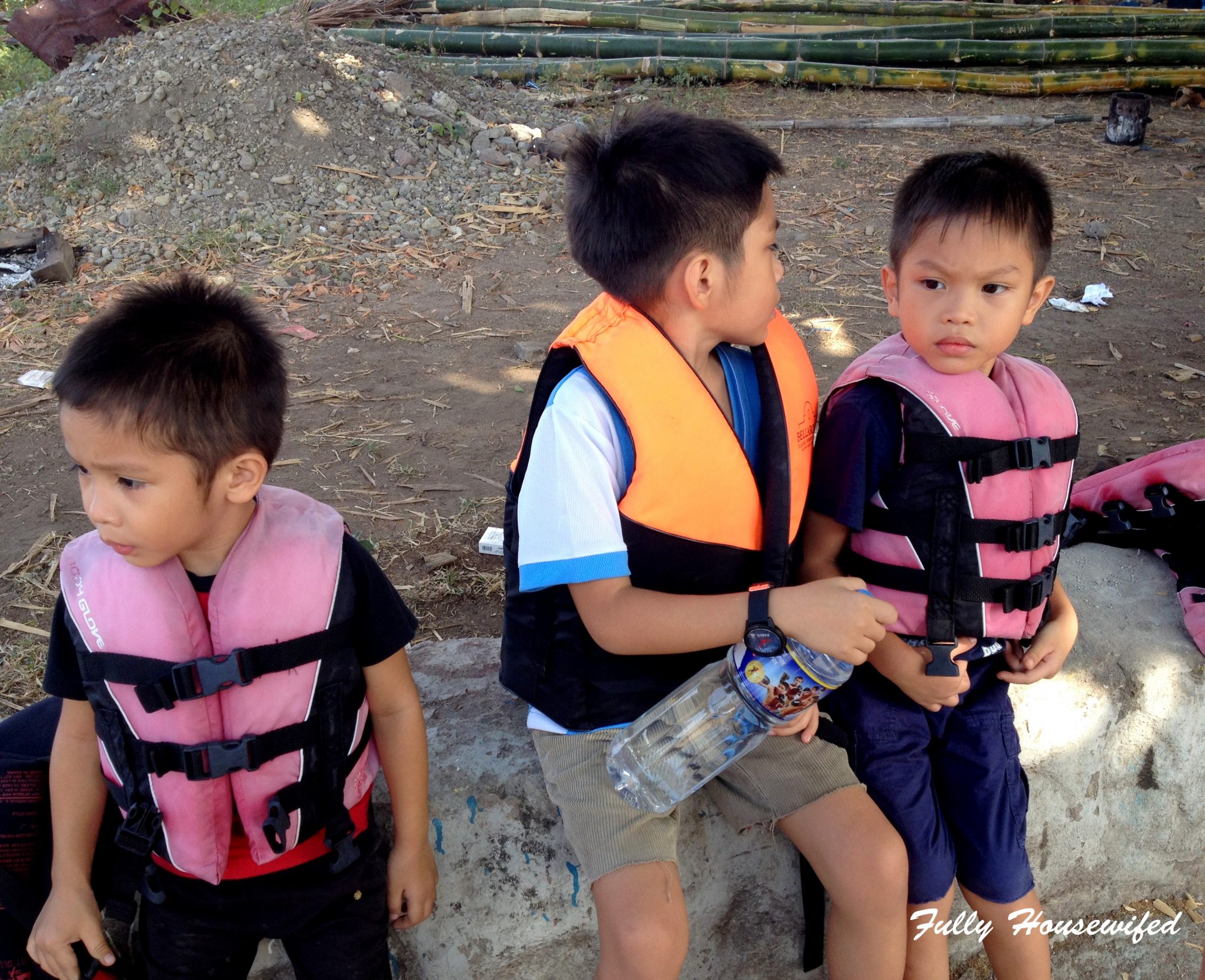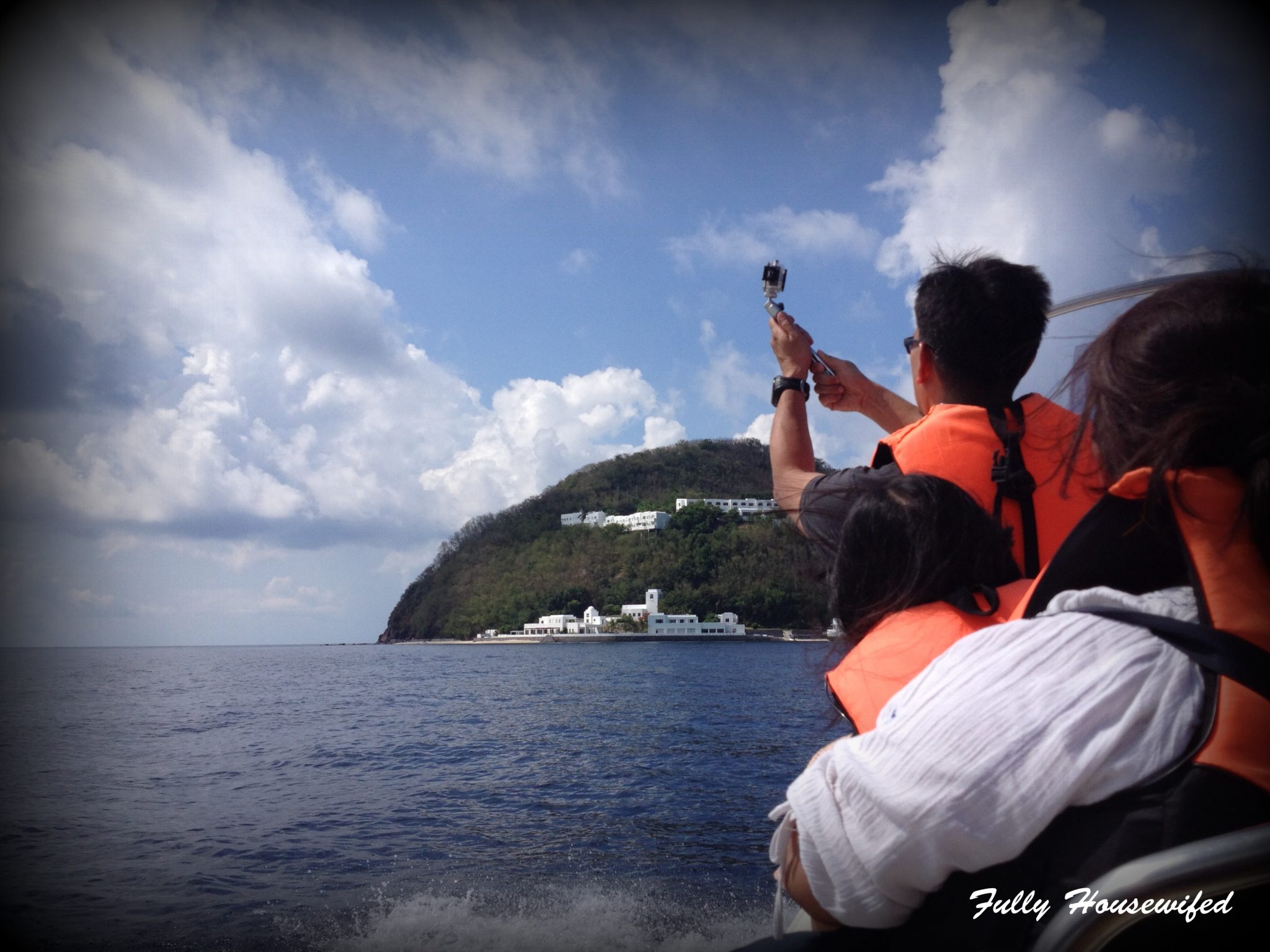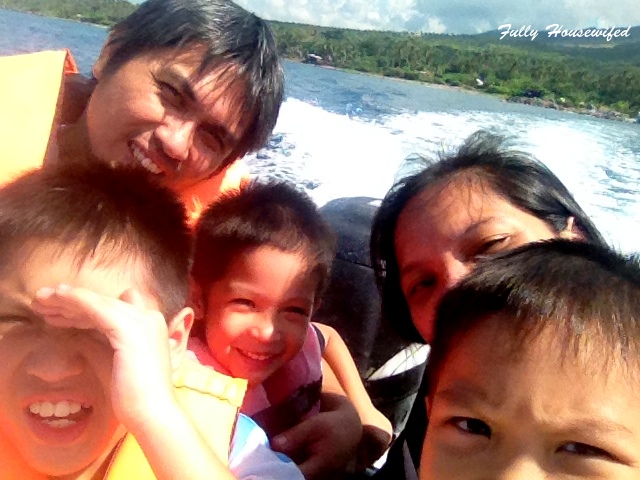 Bellarocca was built like a small village with cubist villas that were named after Greek gods and goddesses.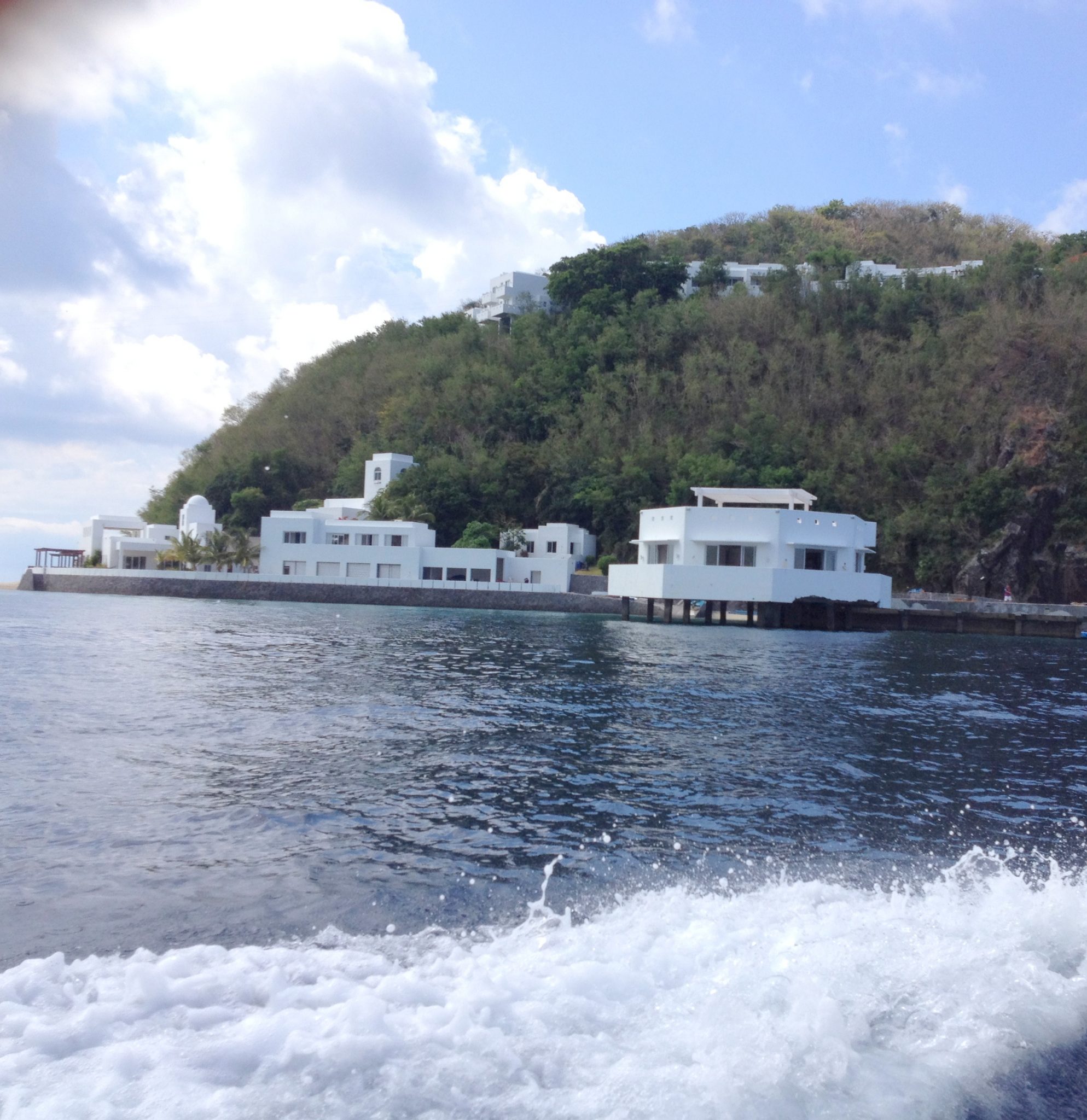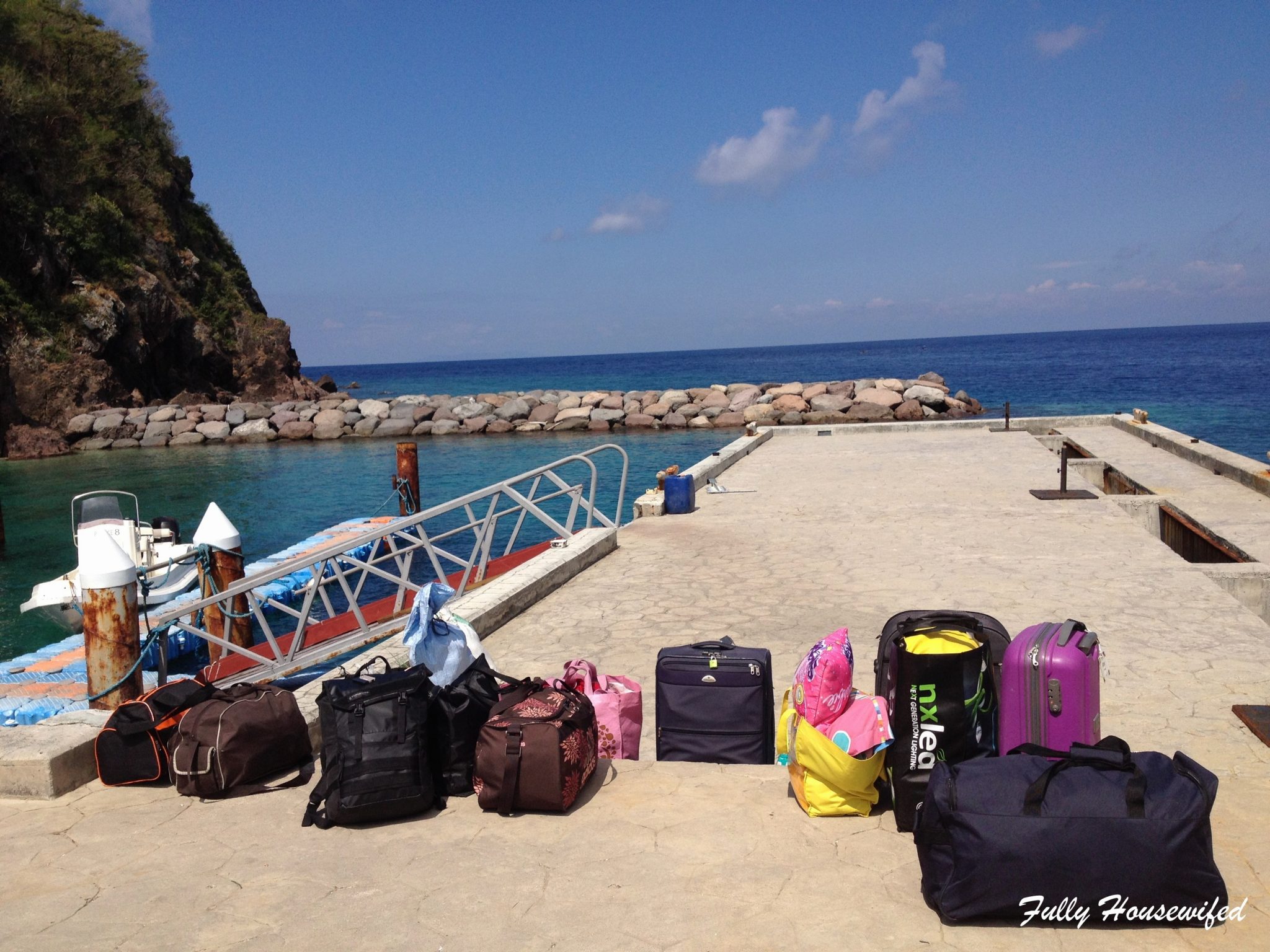 I totally forgot the name of the villa we stayed at, but it looked like something straight out of a Leonardo DiCaprio movie.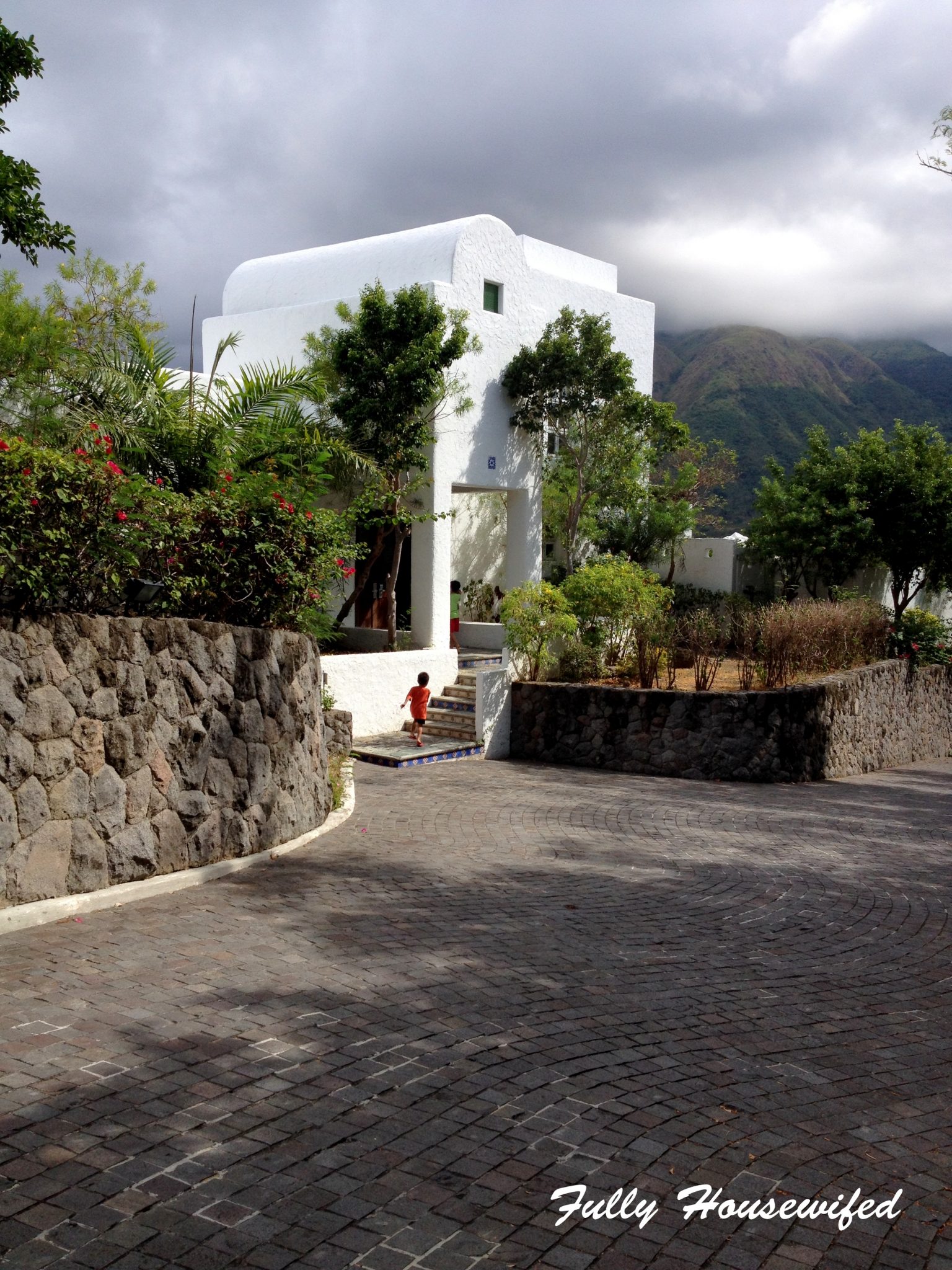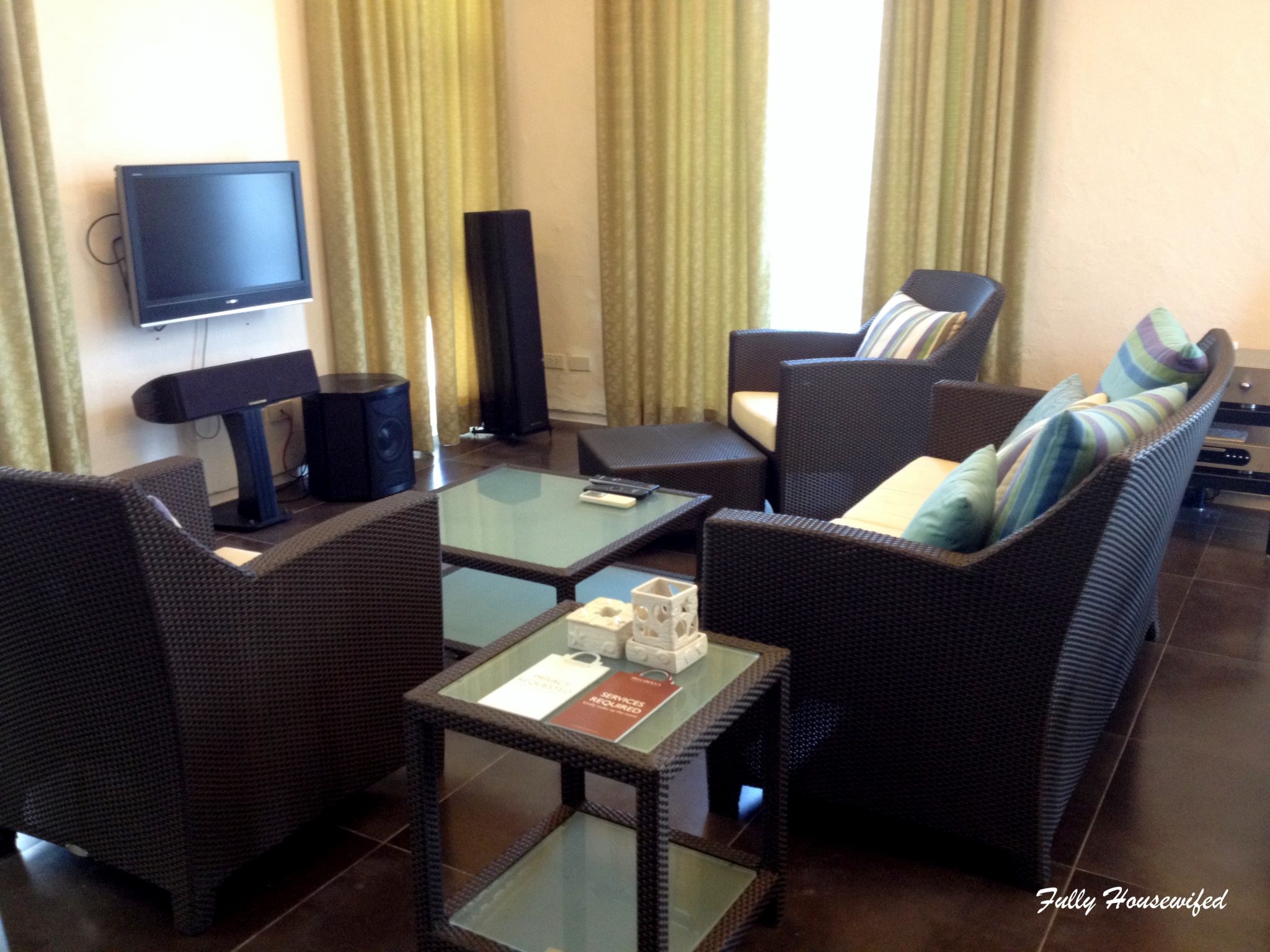 It had one Master's bedroom and another bedroom with two single beds upstairs and both had their own huge toilet and baths; and it had a full dining, kitchen and sala that had an open concept (an interior design term I picked up from HGTV, ha!)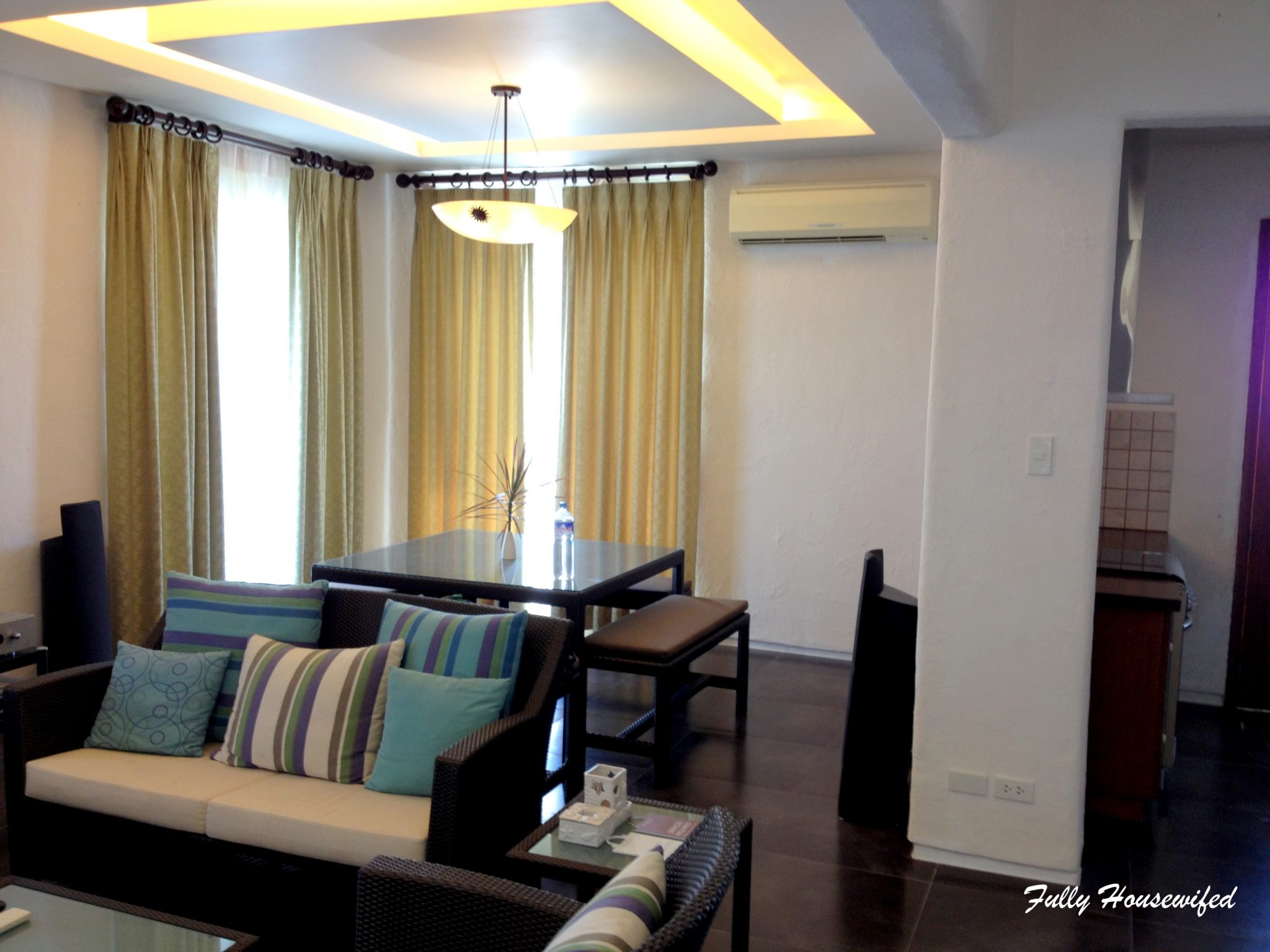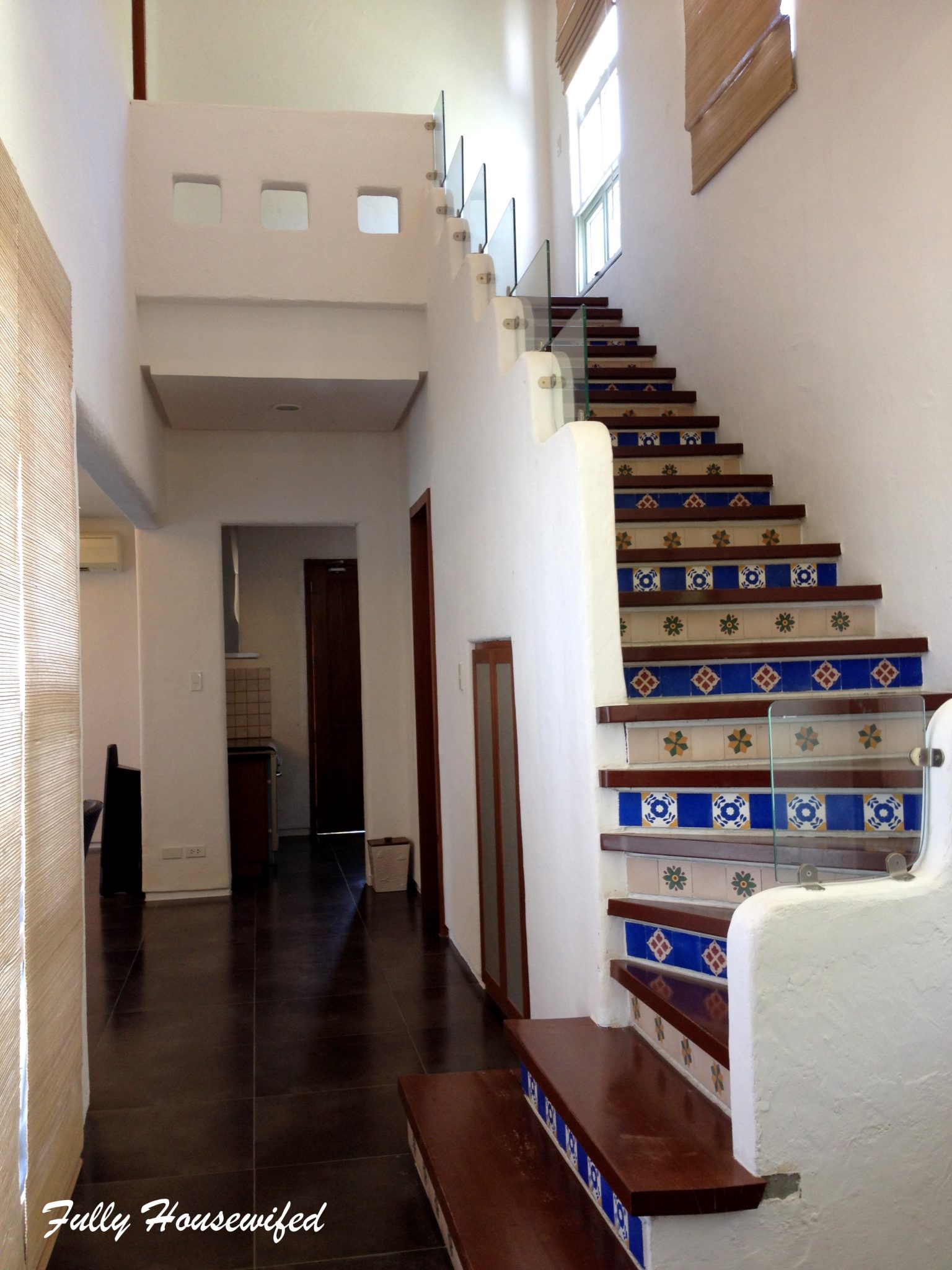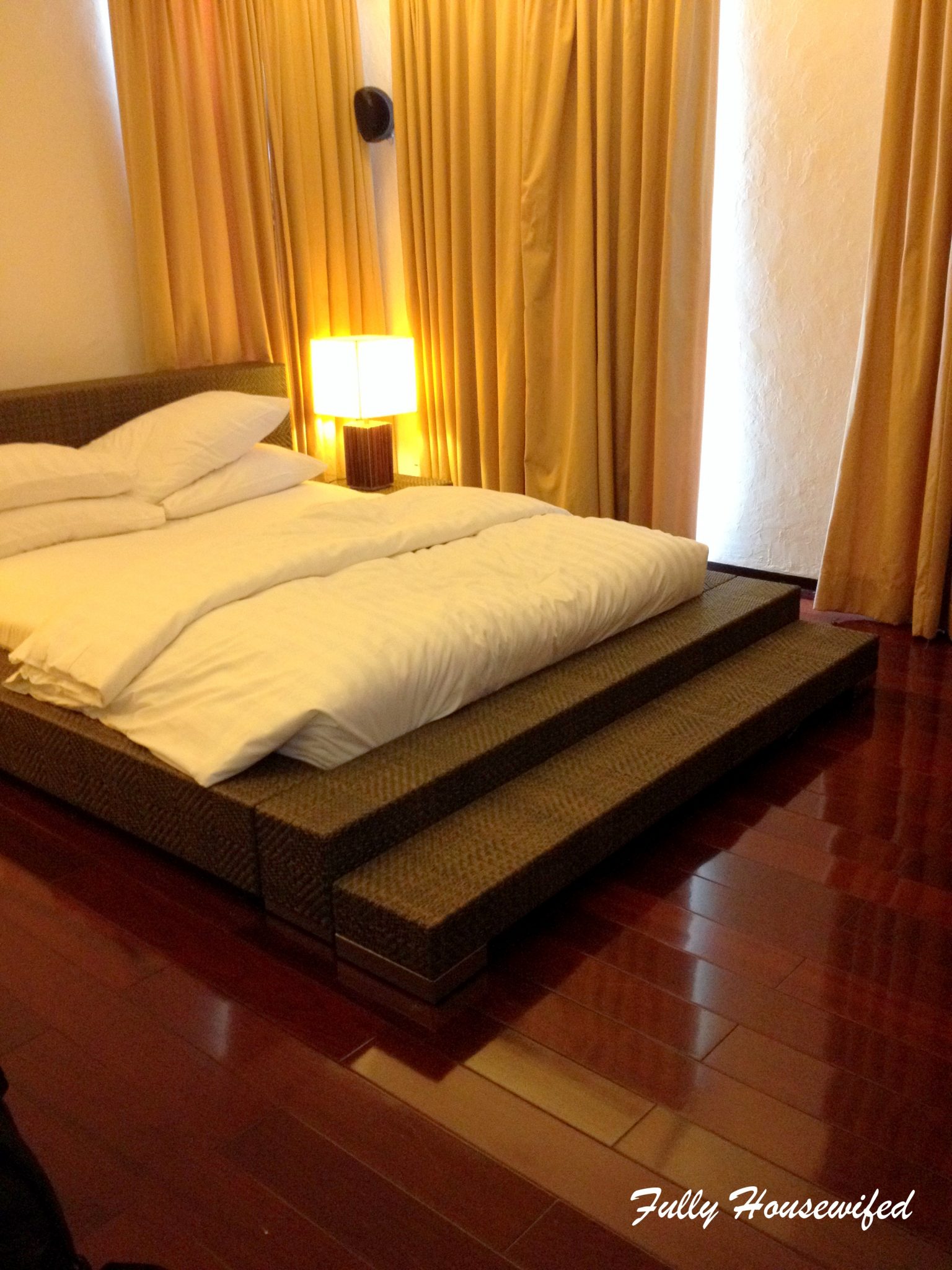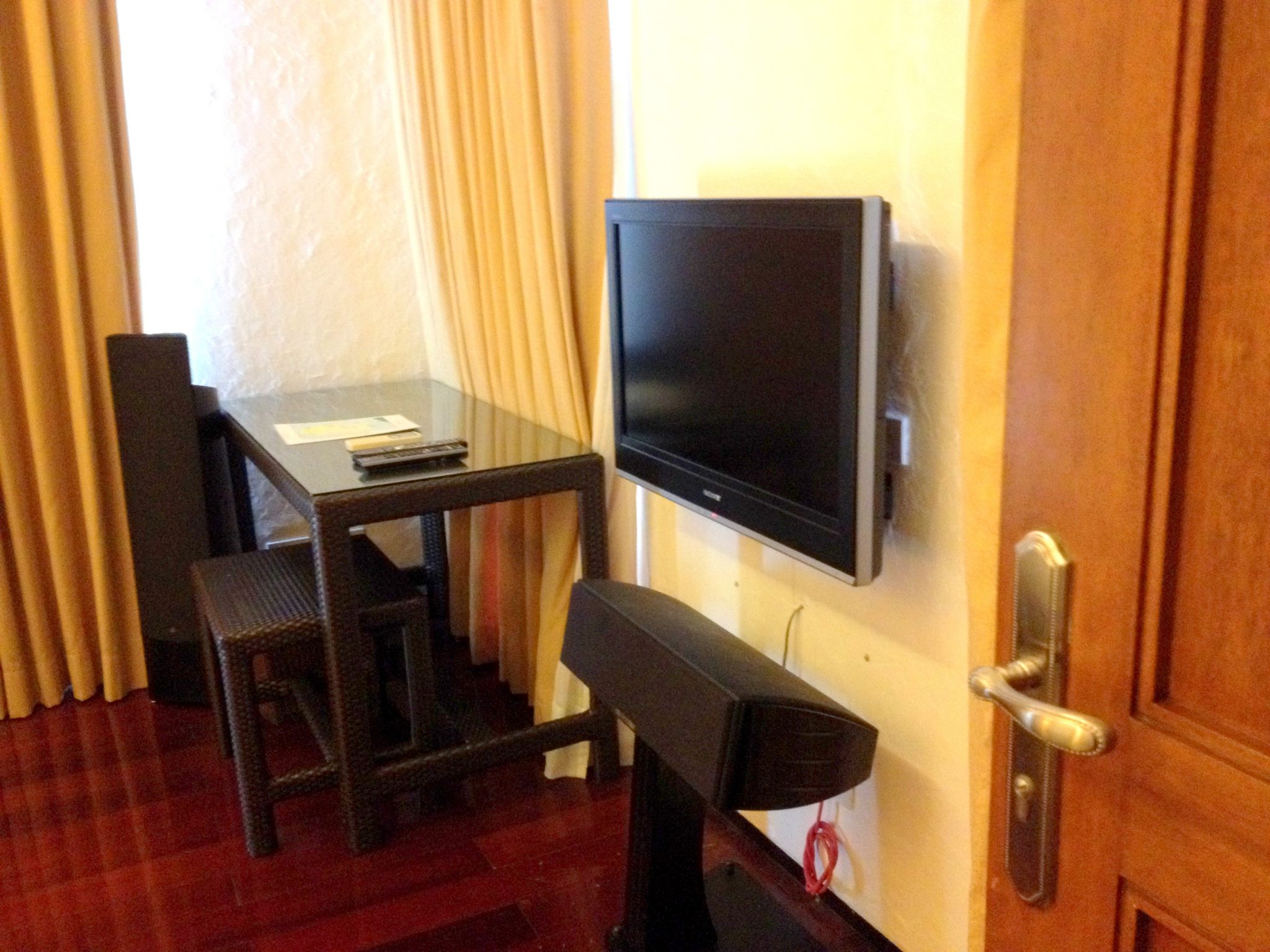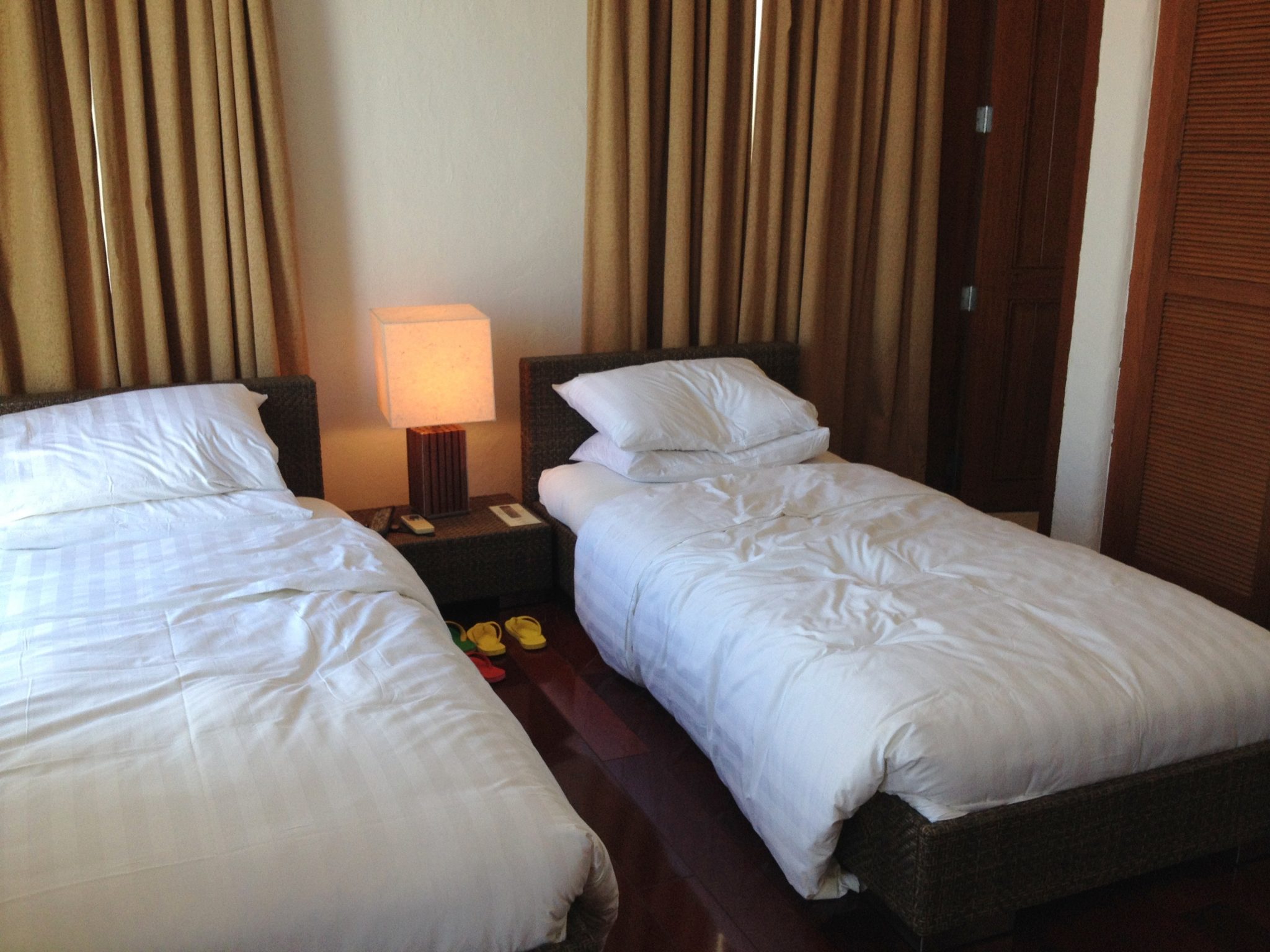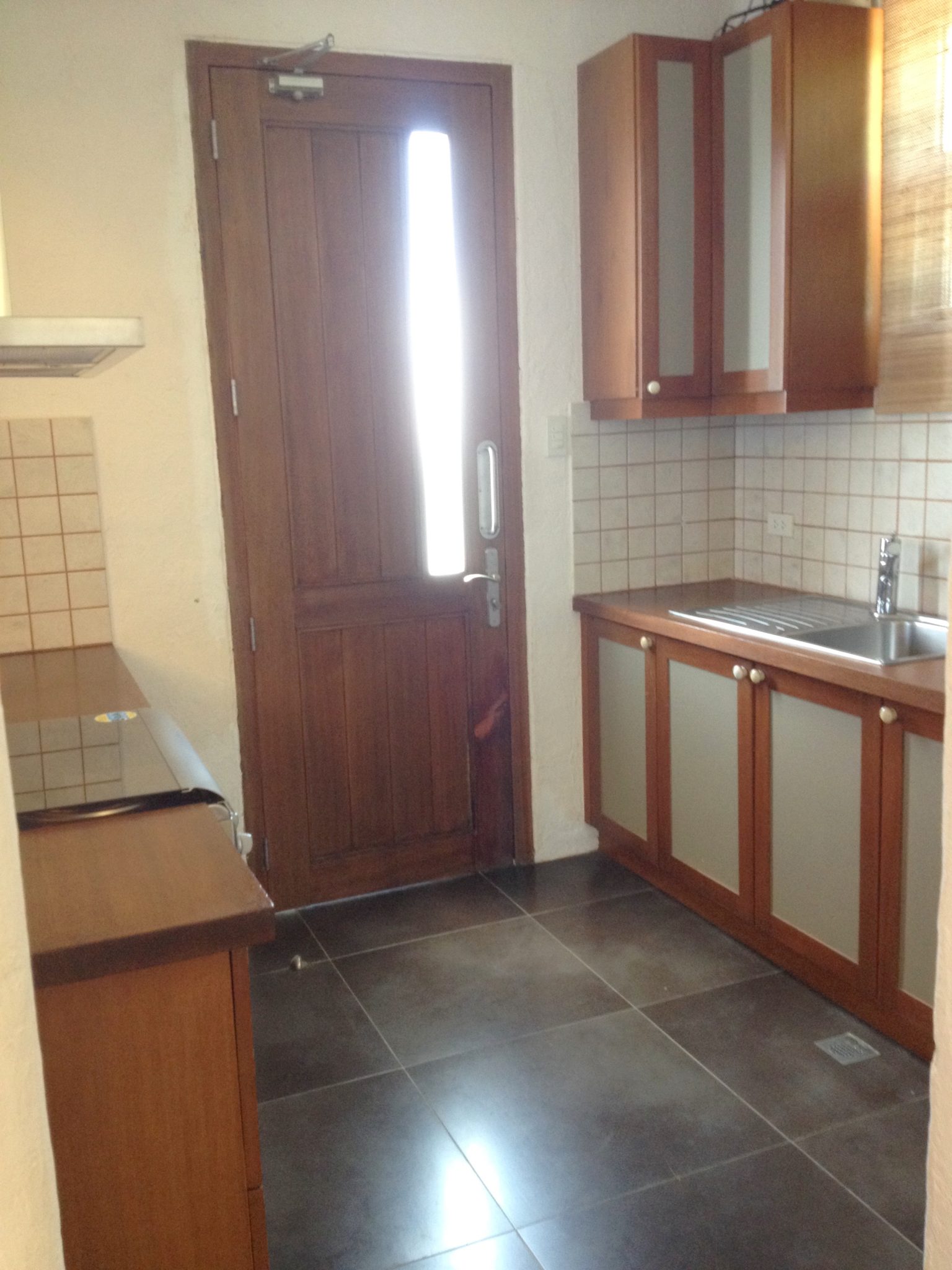 The house had big glass windows that allow us to open the drapes and look out from the dining room. But my favorite part of the house was the small, 4-feet swimming pool at the back where I spent a lot of time with my kids while my husband joined the team building activities with his colleagues.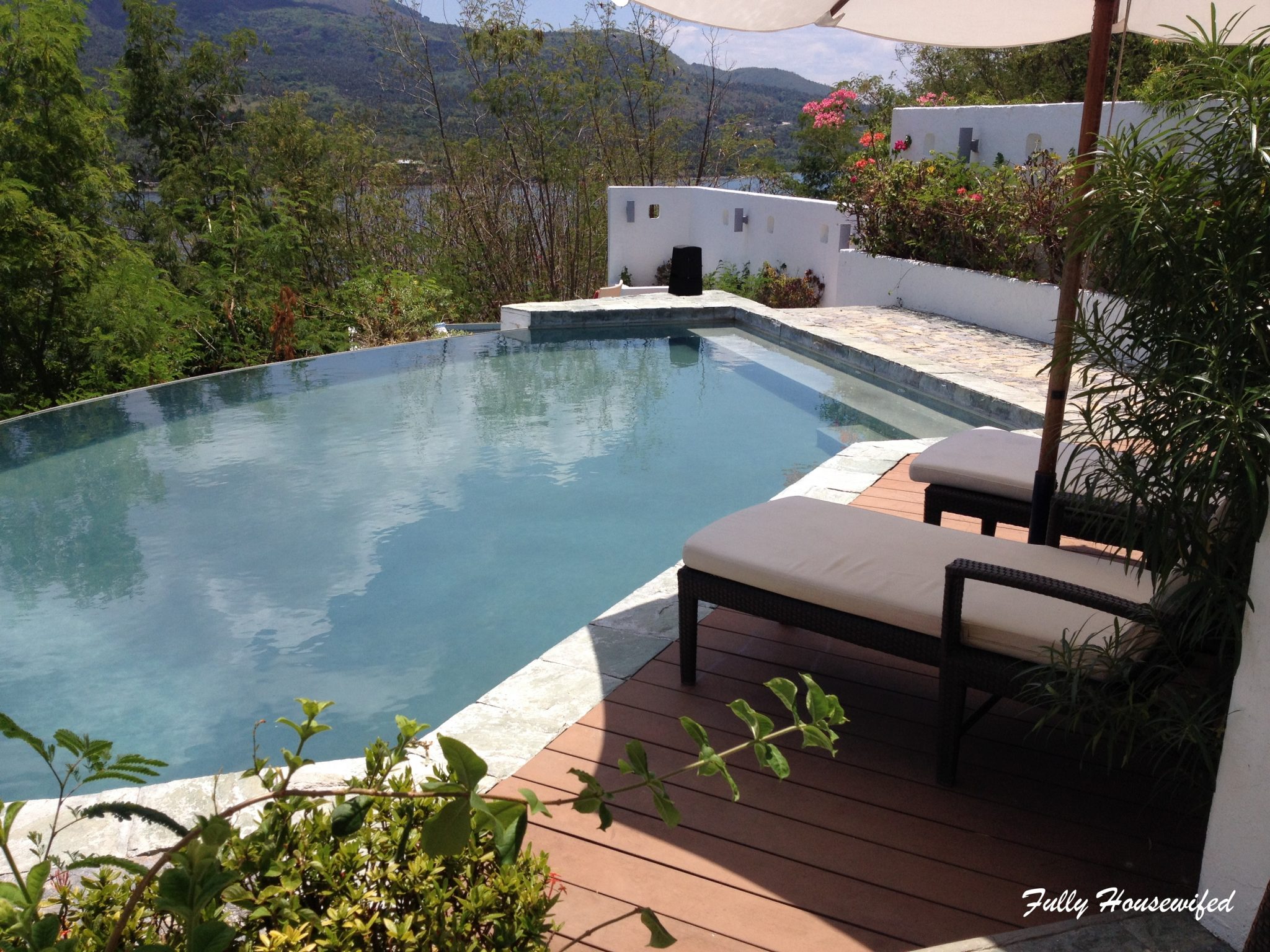 What it was, really, was that we tagged along my husband's team building wherein they all brought their families along (for corresponding charges for the trip, of course) so we can also have the opportunity to spend time with each other. It's a pretty small team so we were able to dine long together for breakfast, lunch and dinner.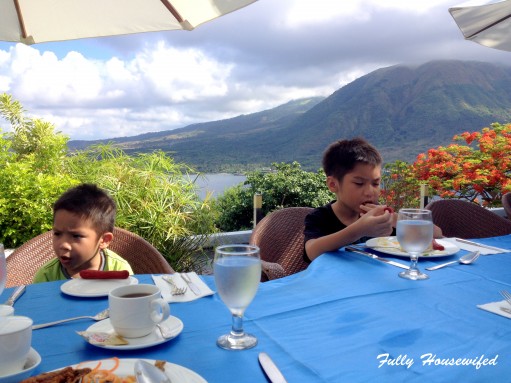 Forced to unplug
Here's the thing. I was originally informed that WiFi was available so I didn't file a leave from my full time online job that time. I had pending tasks and I thought I could do work in the morning and late nights, but I wasn't able to. There was no WiFi (Remember, the resort was under renovation? It was closed to the public when we were there) and our friend's hotspot just wasn't strong enough to support my data needs.
Not that I welcomed the unexpected, but I was burnt out already from work, and since there was nothing I could do and I was miles away from the city, I set aside my laptop and joined my kids in the pool.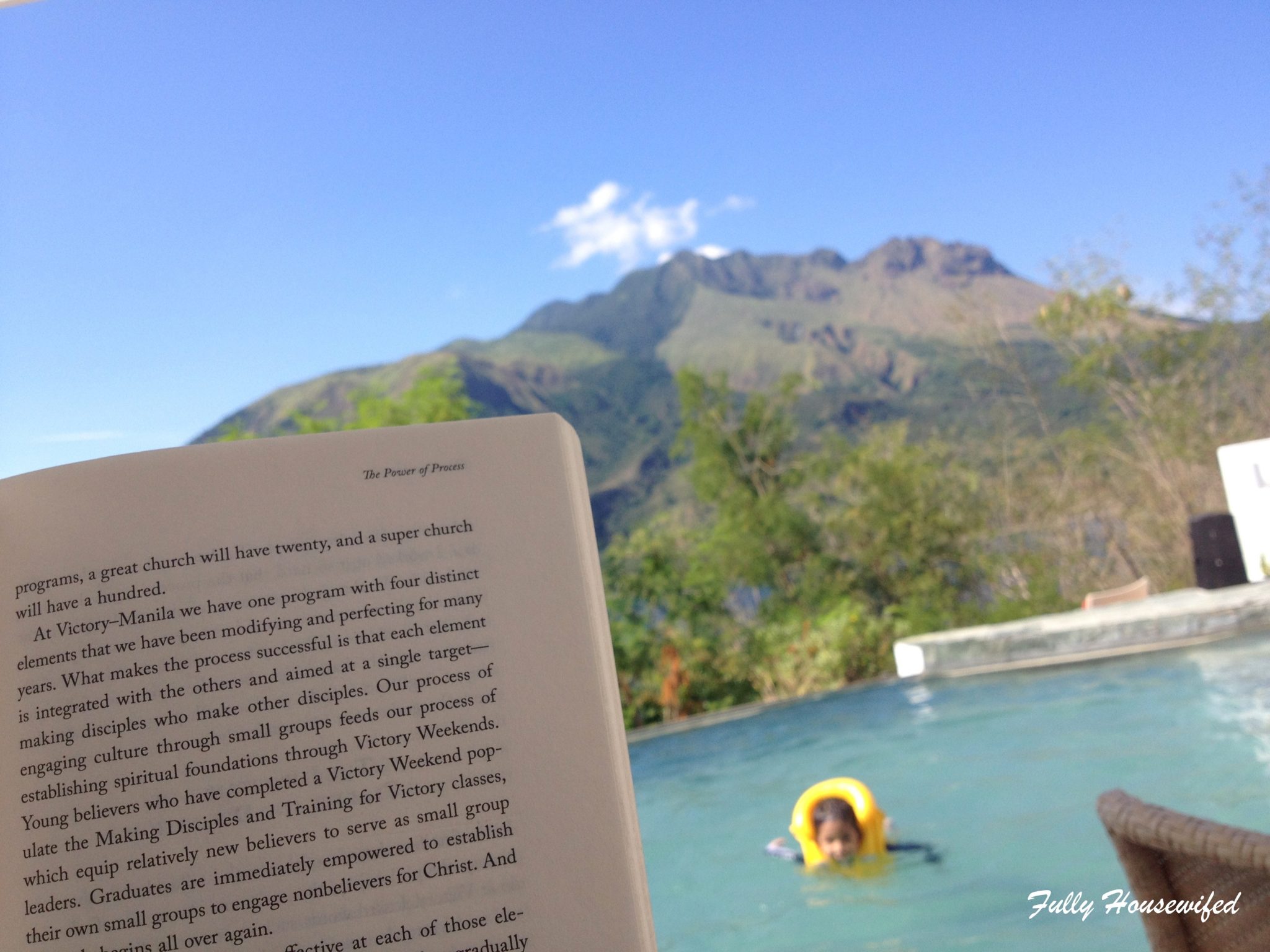 I ended up making up for all those work hours afterwards, but I had such a donya time lounging by the pool and watching the kids bob up and down the water in their floaters.
It also gave me an opportunity to teach my eldest son how to freestyle and my middle child to stay above the water. It was also great for our youngest because he was given enough time to develop his confidence in the water and take his hands off our necks to paddle around on his own. We were there for three days and two nights and we were in the pool for hours in the afternoons.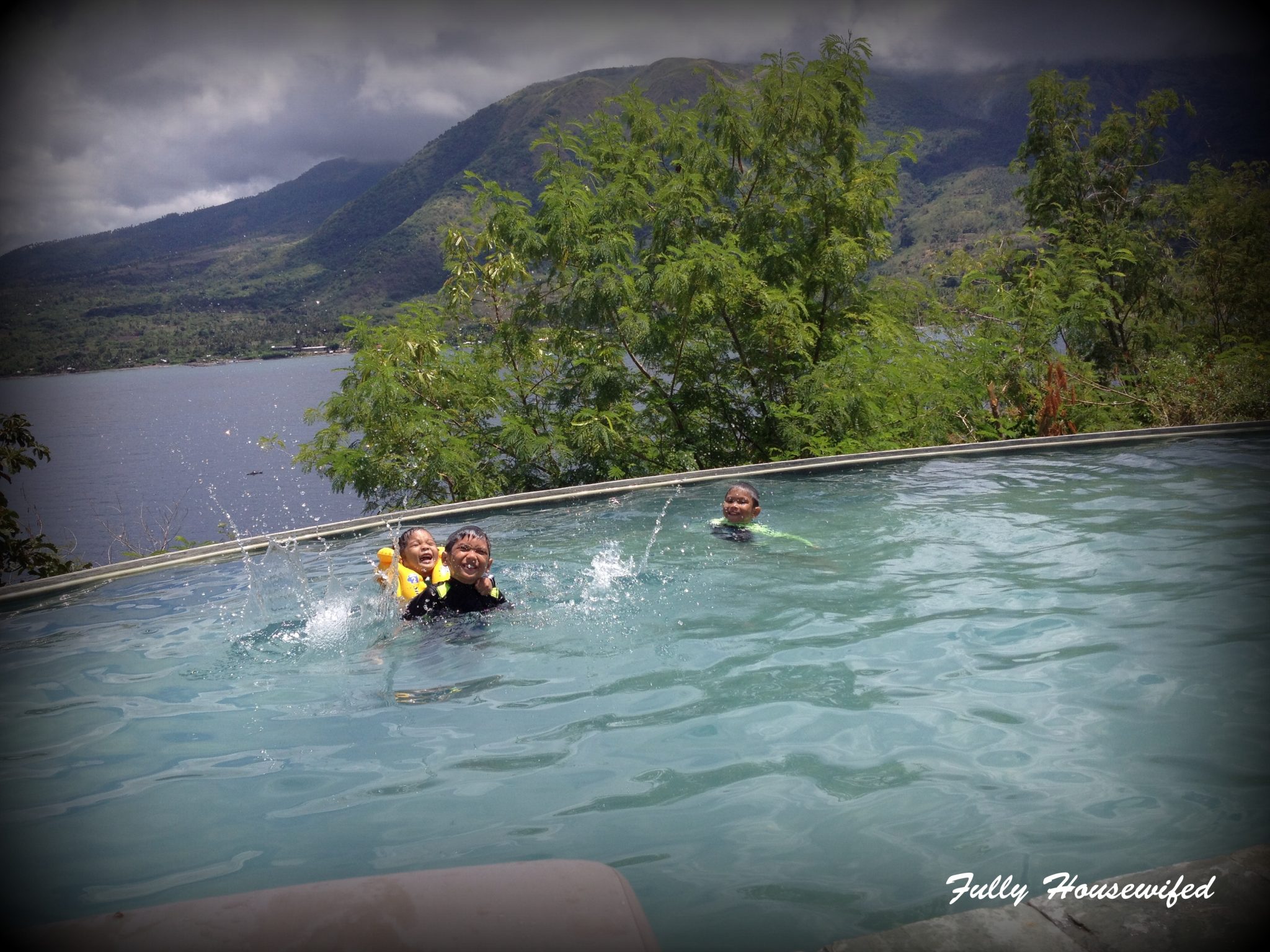 I have to say that it was my favorite time in the vacation. My children's squeals and laughter were music to my ears. It also gave me my much-needed time to stare at the skies for hours, doing nothing but making sure that my children were safe and happy.
The house was just lovely. I could live there forever if they made me.
Snorkelers' paradise
We joined the others at the beach on our third day in the island. It was a rocky beach but such a snorkeler's paradise it is!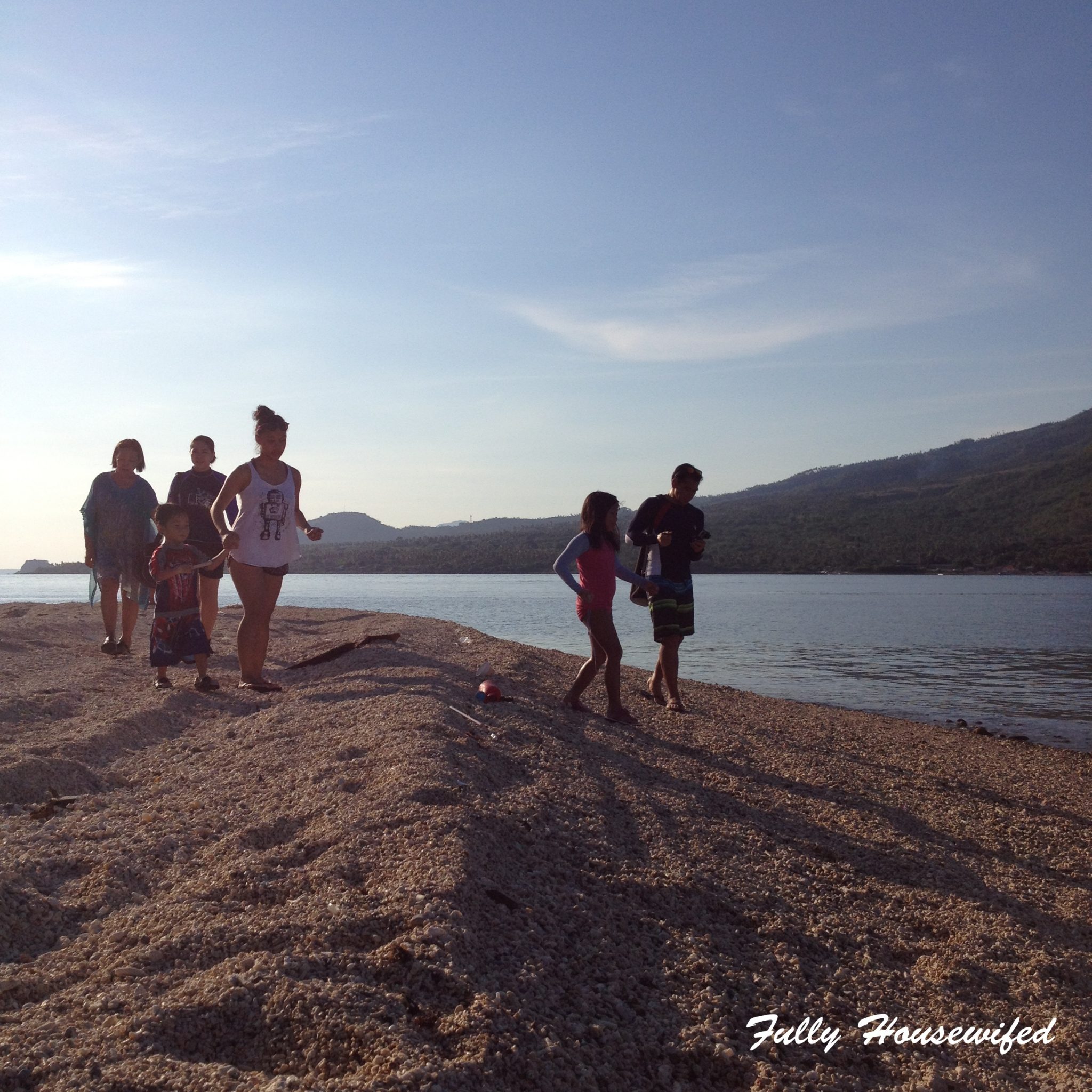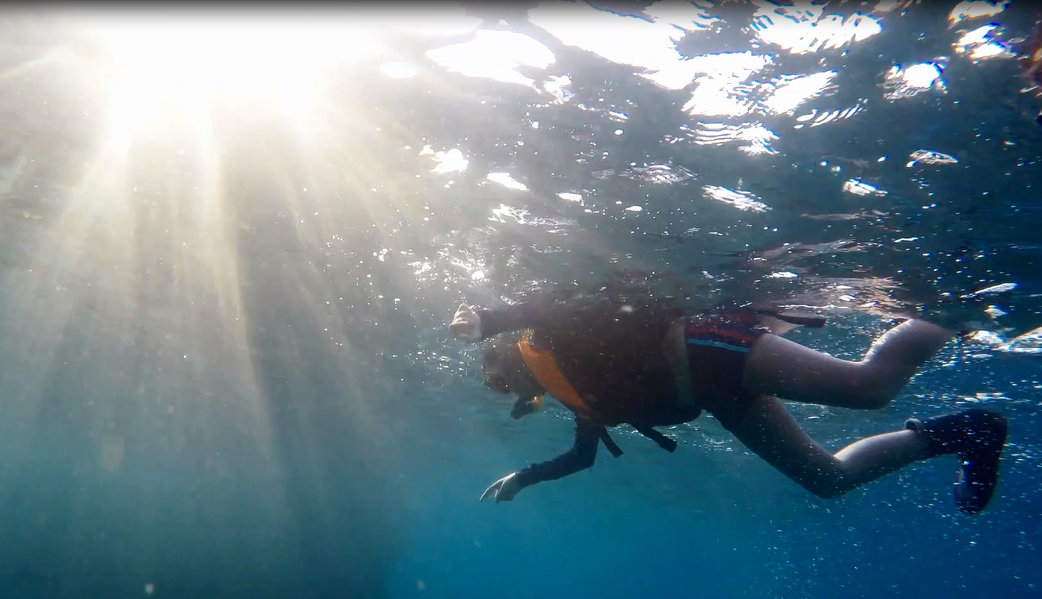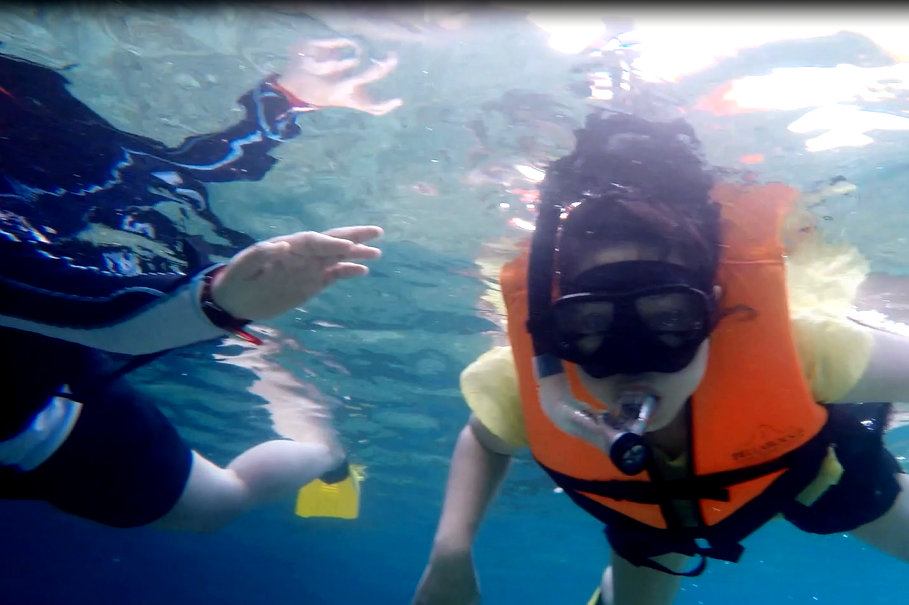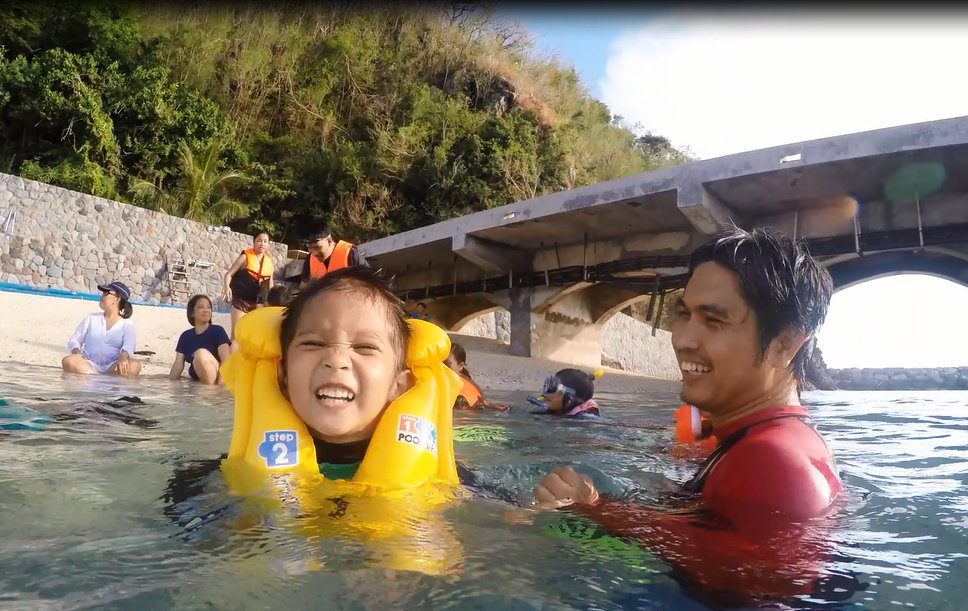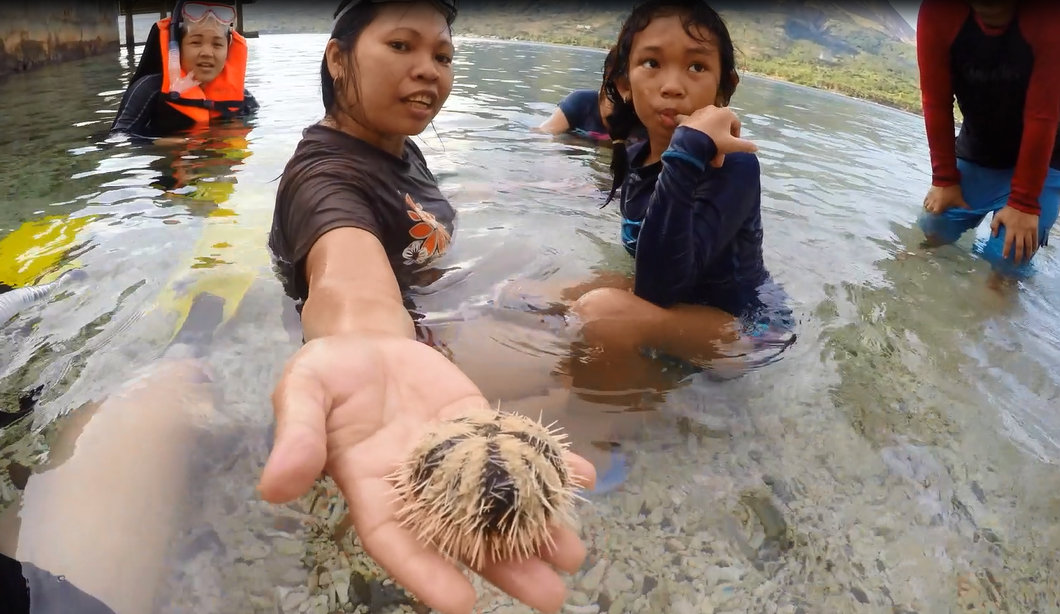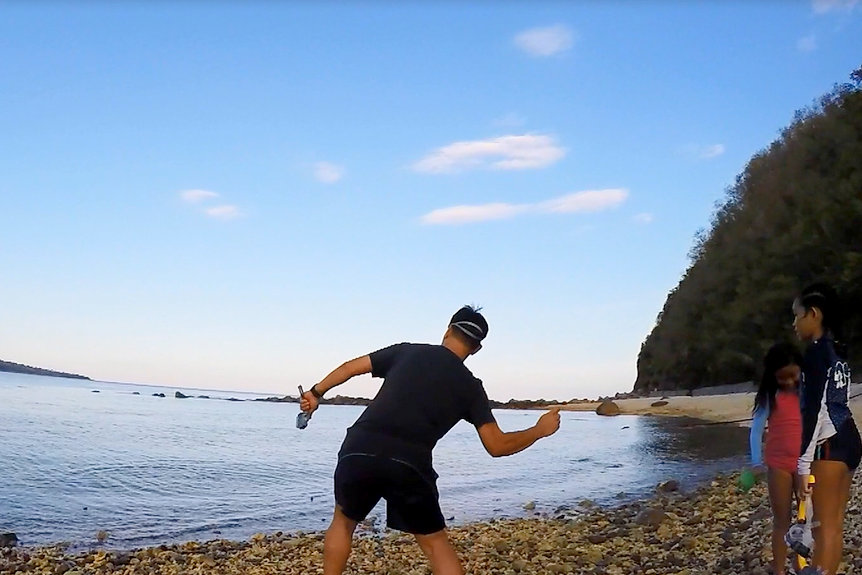 We didn't get to snorkel because we had two little kids that still need heavy supervision, but I regret not letting my husband take our then 9-year son snorkeling. It would have been a good experience for him. I made a mental note to encourage my kids to be more adventurous and to seize every opportunity there is.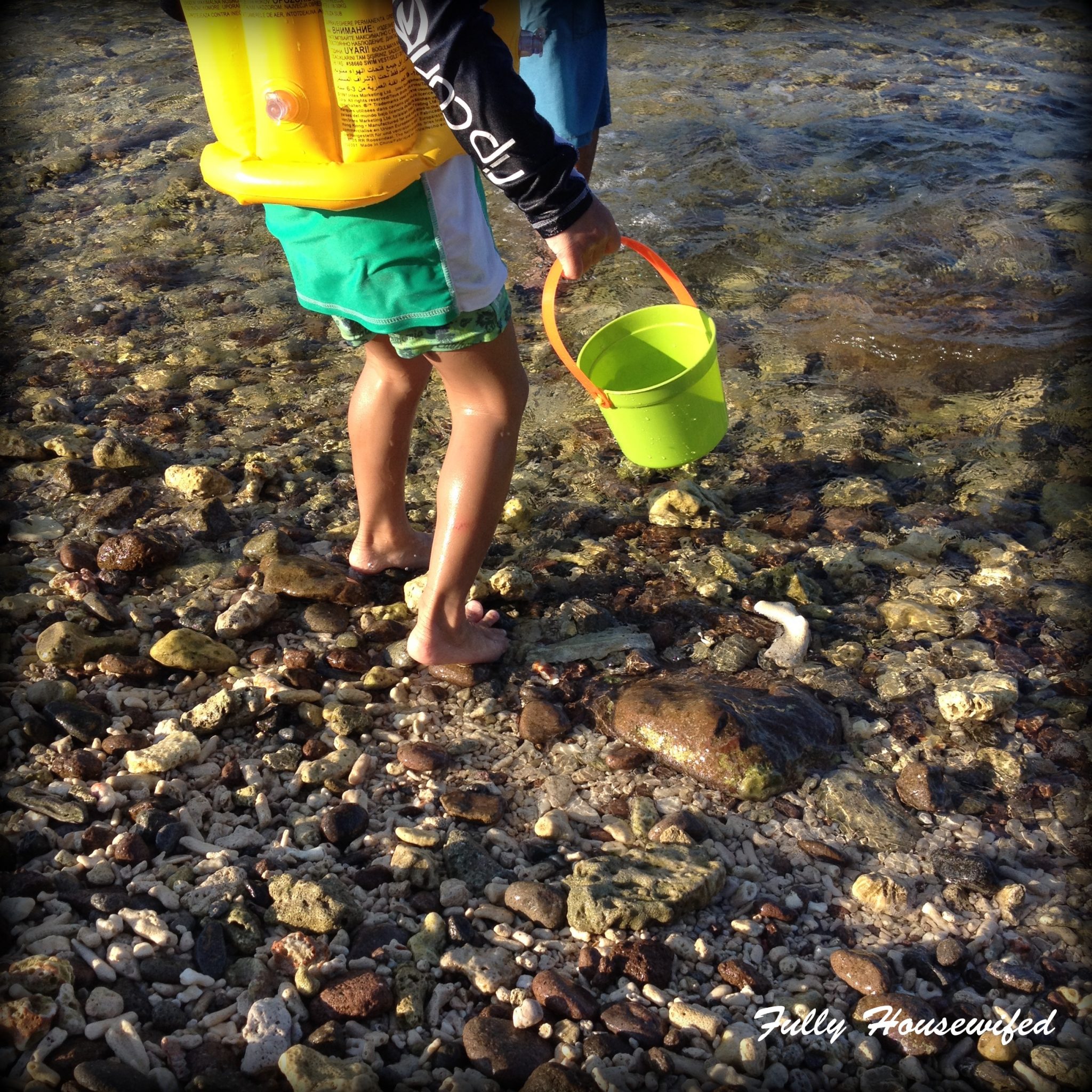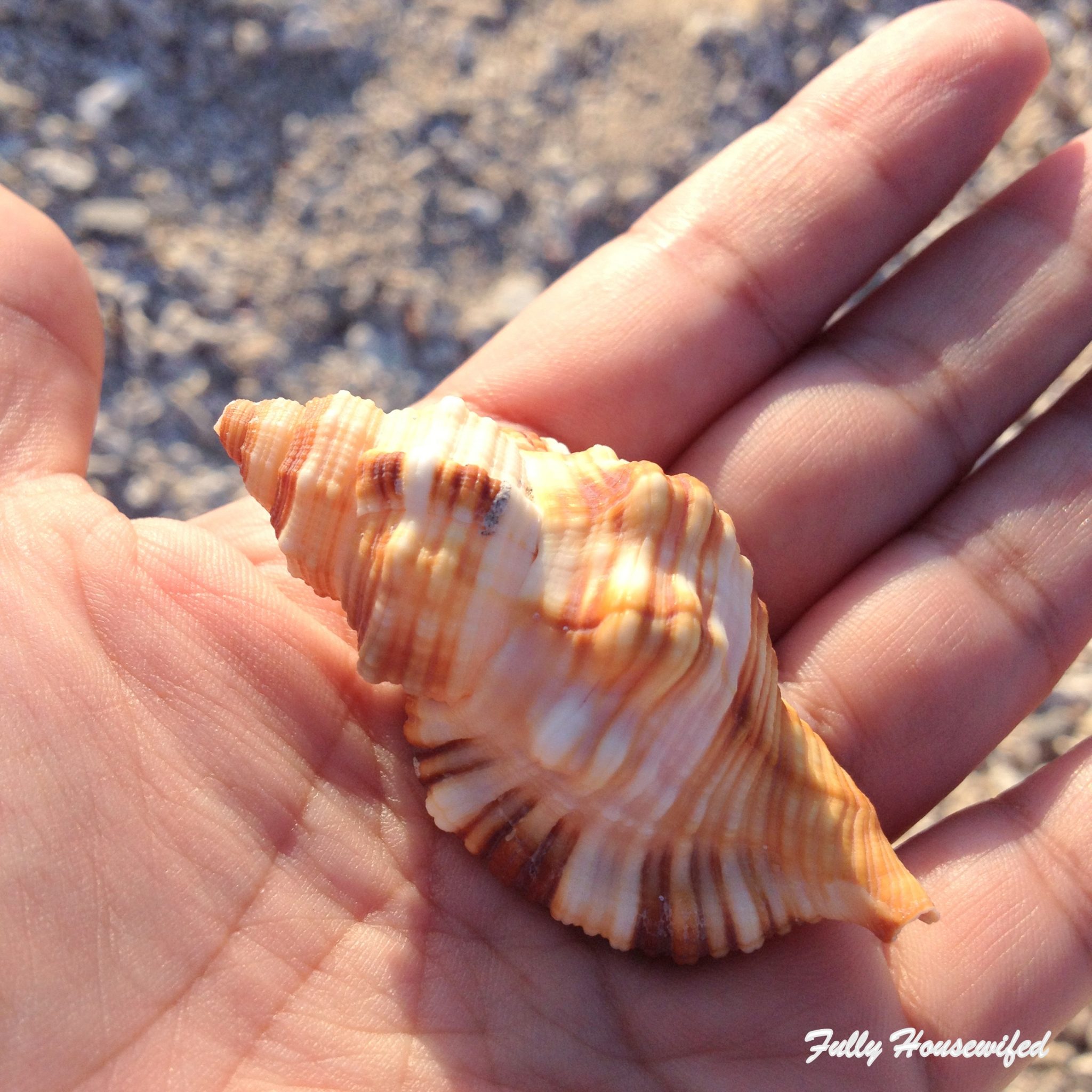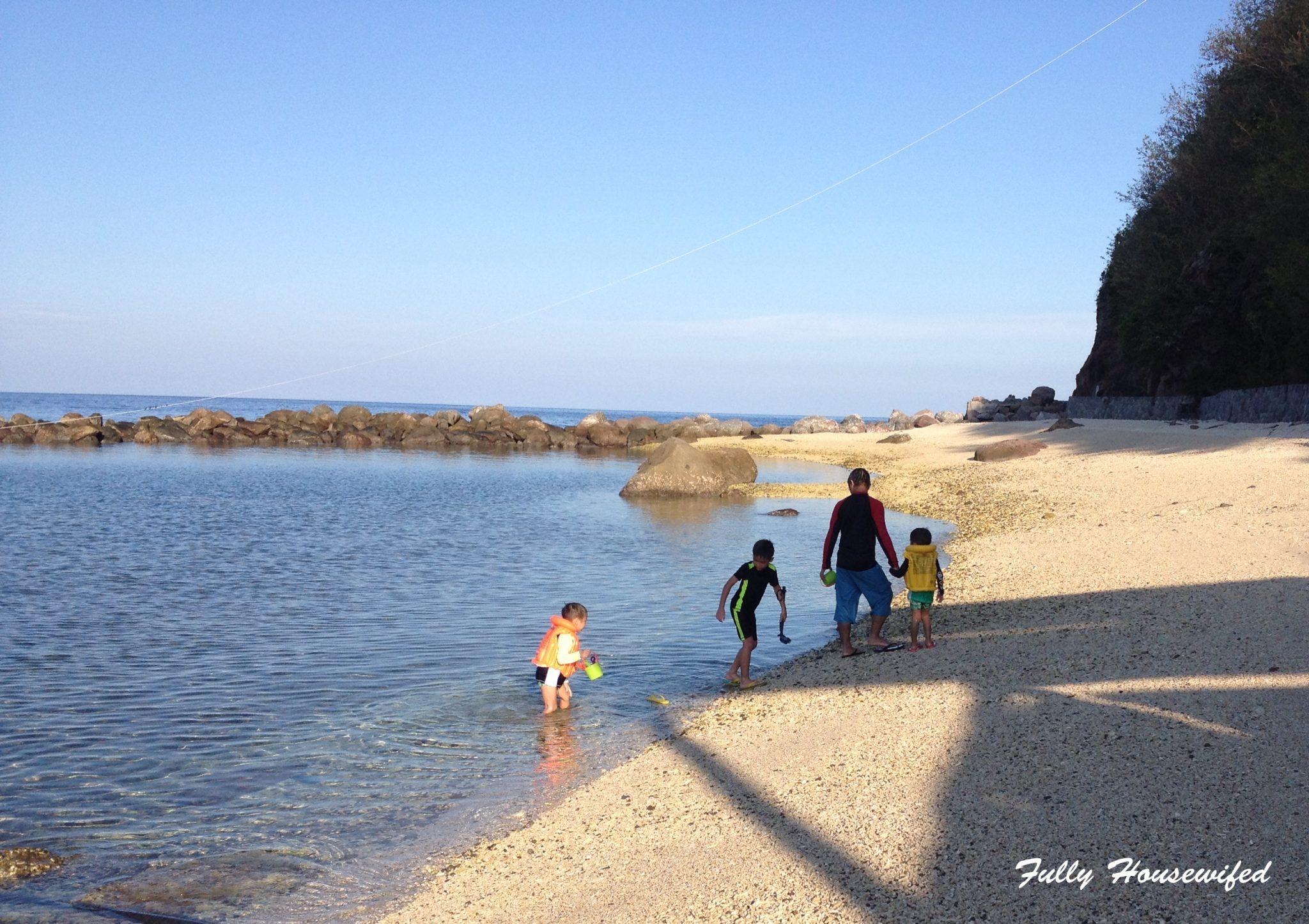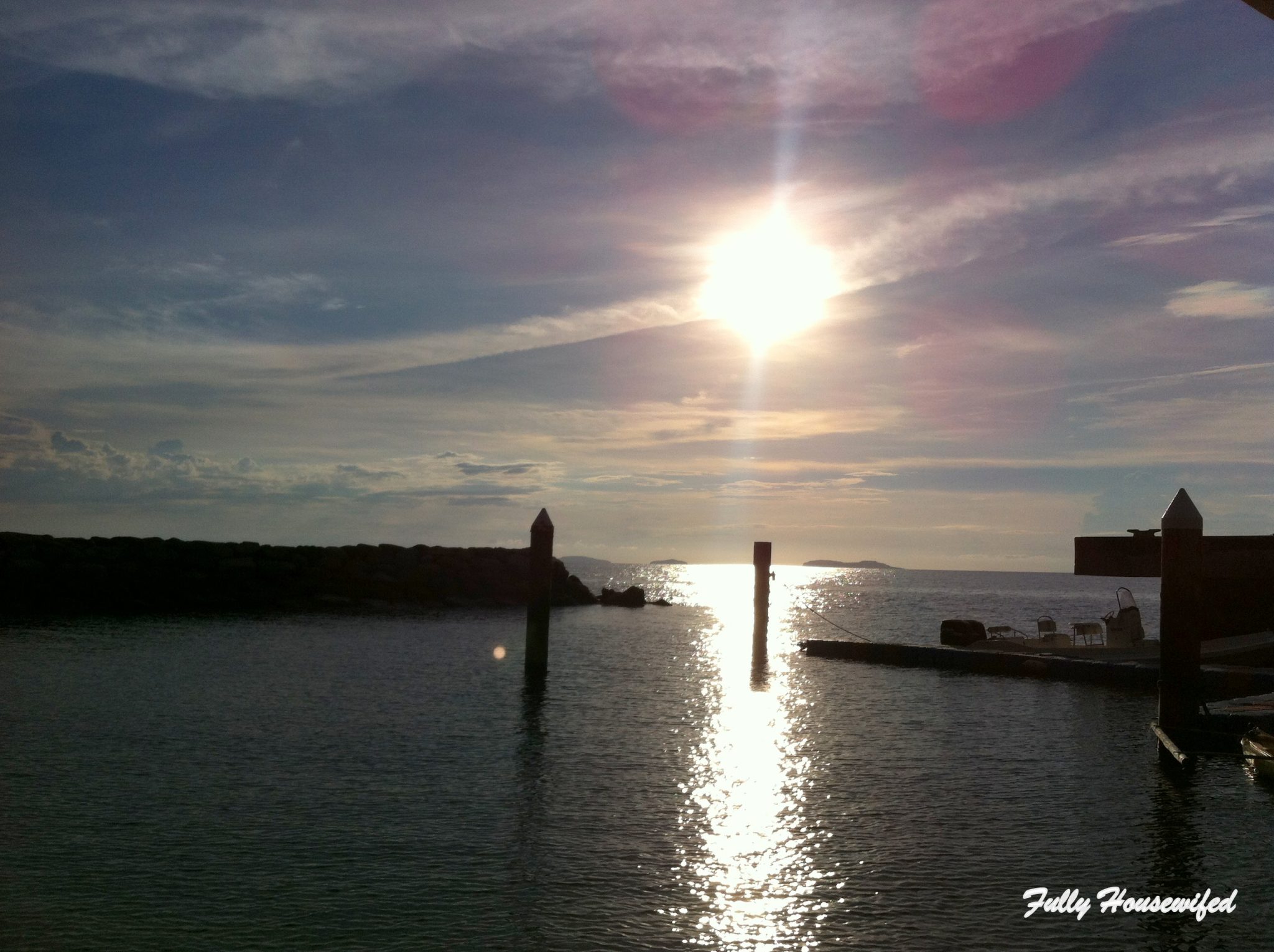 All in all of Bellarocca
It was a very nice experience. I didn't expect getting unplugged, but what I wouldn't give to be unplugged when I want to.
I don't know when we'll go back. I'm not sure if it's already open to the public by now. When we were there in May, they were scheduled to open in two to three months, so I'm not really sure if that pushed through already.
All I know is that my side of the family's been talking about going to Bellarocca for a vacation next year to celebrate my brother and his wife's 25th wedding anniversary which is how I remembered that I haven't blogged about Bellarocca since last summer. Considering that I took a lot of great pictures of that vacation!
Here's another thing I can tell you. They've got a great, attentive staff that greets you when you get there with leis and a song and dance. There's a hall for dining and you get from place to place in the island by golf carts.
Aside from the private pools, there are a couple more huge ones by the beach for common use. They have a game rooms with a ping pong table, billiards table, and foosball. And they have a completely furnished gym.
The beach isn't only for snorkeling. They also offer a variety of water sports.
If you want to know more about Bellarocca, here are the details:
Bellarocca Island Resort & Spa
http://bellaroccaresorts.com/
For reservations: +63 2 403 2418
General:  [email protected]
Reservations: [email protected]