Easy Recipes: Learning how to cook Tuna Pilaf with Chef DJ Santos
I recently had the privilege to learn to cook from one of today's top chefs, Chef DJ Santos. And it's great, too, because the event was hosted by one of my favorite kitchen product brands, Doña Elena.
I was back at The Cookery where I also learned to create other great dishes some time ago, but this time, I was introduced to Doña Elena's newest baby, the Doña Elena 100% Tuna in Sunflower Oil, which comes in two varieties – Chunks and Shredded.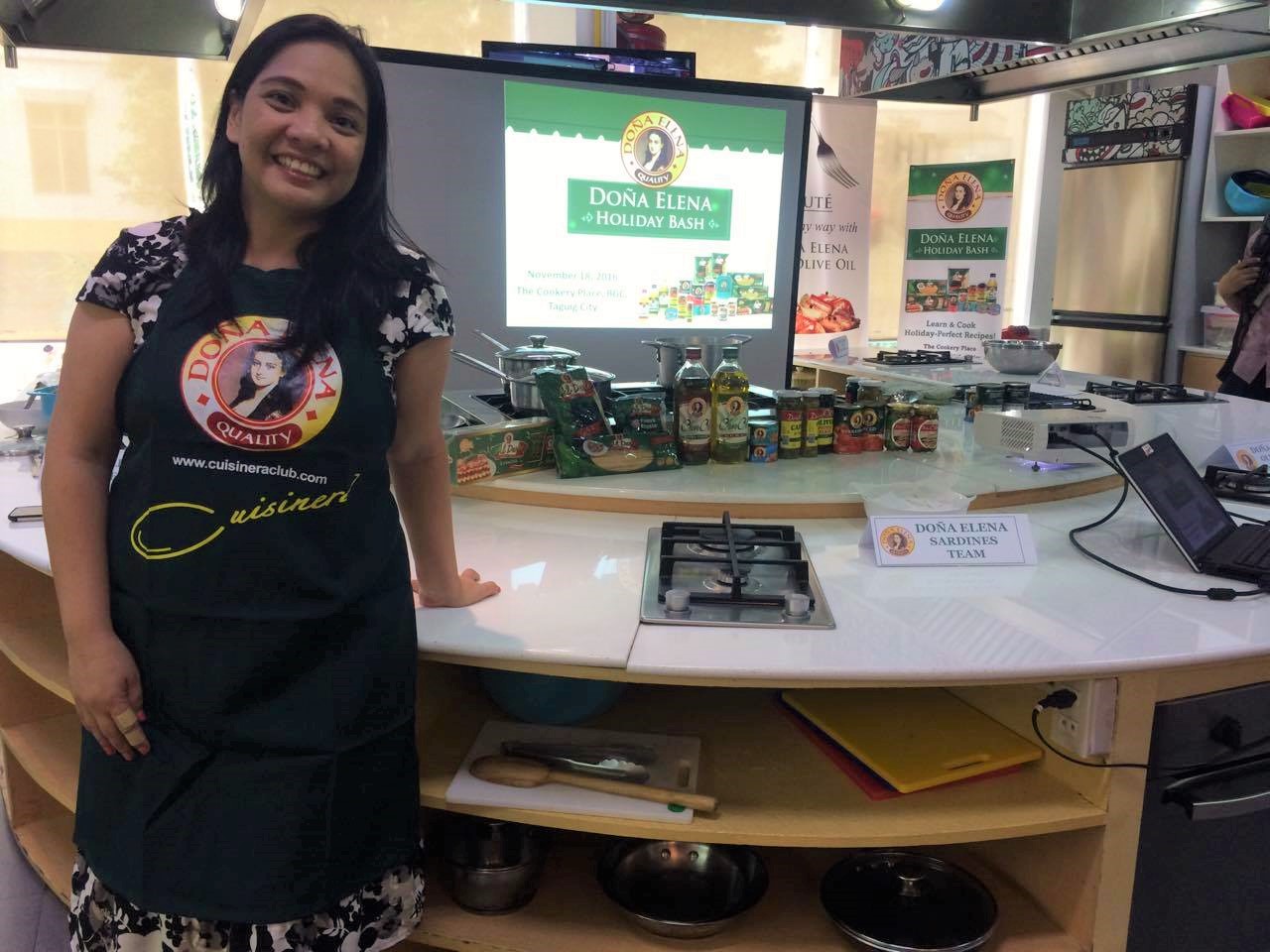 Perfect for a healthy holiday!
I thought it was perfect timing for Doña Elena to launch their tuna products as the holidays are here and we're going to eat, haha! I'm pretty much still struggling with my weight loss regimen,and I think that if I'm going to eat a lot this Christmas season (which I'm bound to do), I might as well eat healthy, right?
Using tuna for pasta is common nowadays, but you can also use it for dips, patties, stuffings and for spreads. And for this particular cooking event, we were taught how to use Tuna to cook Tuna Pilaf. Here's how it looks: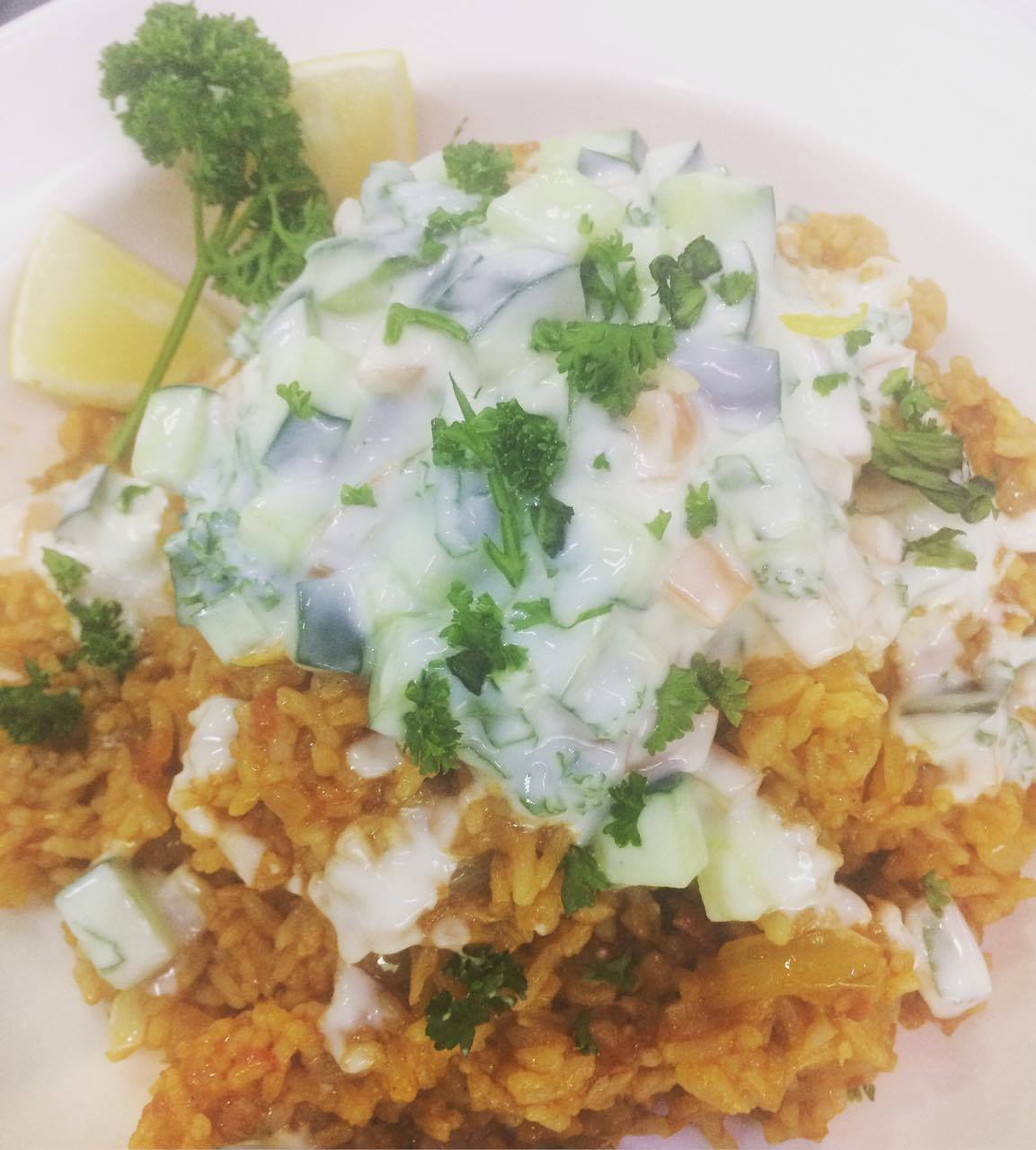 Tuna Pilaf Recipe
Here's the recipe for this Tuna Pilaf:
Ingredients:
2 tbsp Doña Elena Pure Olive Oil
1 C  Doña Elena Canned Tuna Chunks
1/2 C Diced white onion
2 tbsp Chopped Garlic
1 C Long grain rice
2 C Chicken Stock
Salt and Pepper
Chopped Parsley
Lemon zest
1 pc Bay leaf
Lemon wedges
for the Tzatziki
1 C Plain yogurt
1/2 C Minced cucumber
2 pcs Minced mint leaves
1 tbsp Minced tomatoes
(Mix all Tzatziki ingredients)
Procedure:
1. Heat Doña Elena Pure Olive Oil in a large pan and saute the tuna chunks and onions. Add garlic, paprika and Doña Elena Diced tomatoes.
2. Add the rice, stock, lemon zest and bay leaves. Season with salt and pepper.
3. Bring to boil. Cover and simmer over a low heat for 12 minutes. Once cooked, turn off the heat and let it rest for 15 to 20 minutes.
4. Put the Pilaf on the plate and top with chopped parsley, lemon wedges and pour over the Tzatziki.
Yummy!
How healthy is Doña Elena 100% Tuna?
What's good about Doña Elena tuna is that it's 100% tuna (it's the REAL DEAL!), it has no extenders, it has no preservatives, and no MSG content. Plus, it tastes great. I brought home a couple of cans and it was gone the day after, hahaha!
Doña Elena Tuna contains Omega-3, Proteins, Selenium, Vitamin D, Omega 6-fatty acids, Vitamin E, and Polysaturated fats of the cholesterol-free Sunflower Oil. What exactly does that mean? Let me break it down to you:
Omega-3 works against Rheumatoid Arthritis, Depression, Asthma, Alzheimer's Disease, ADHD and helps in baby development.

Selenium helps in the development of the cognitive system and promotes a healthy immune system.

Protein of course, promotes bone health and helps repair tissues.

Vitamin D is good for your bones, your teeth, fights Cancer, Diabetes, and Multiple Sclerosis.

Vitamin E moisturises your skin.

And Sunflower Oil is a natural anti-oxidant.
Other dishes Chef DJ Santos taught us
Chef DJ Santos also taught us how to cook Sardines Casserole and Chicken and Penne pasta.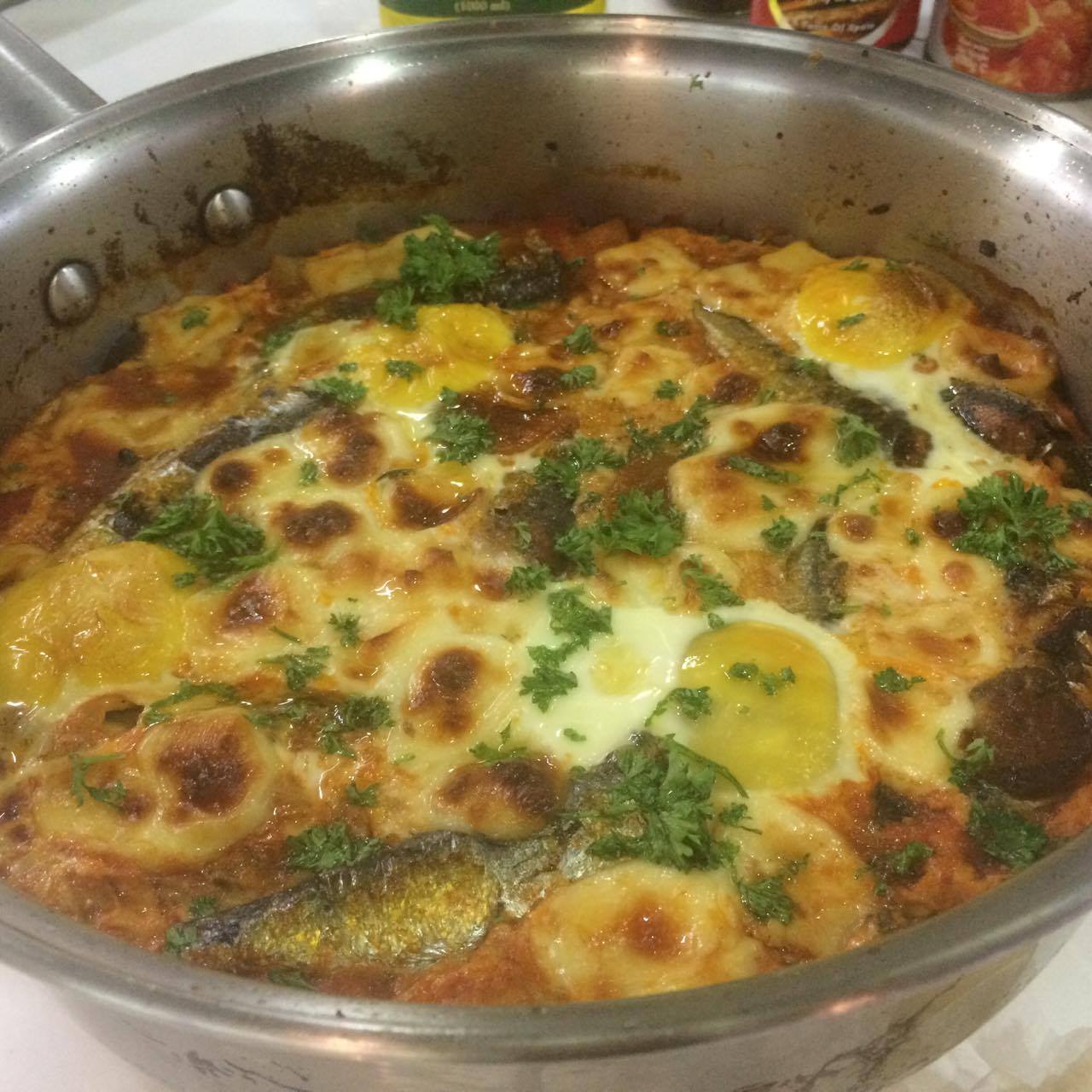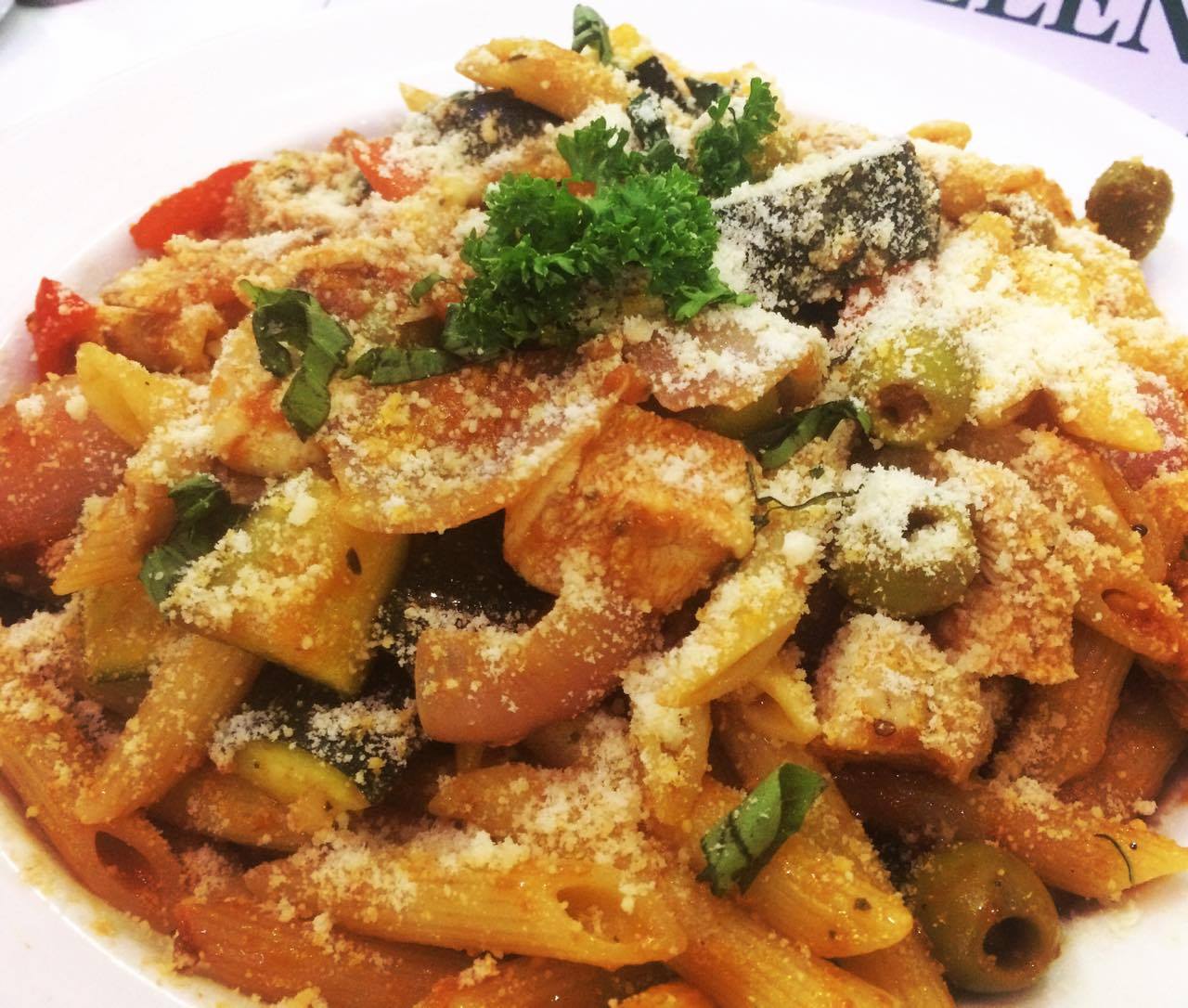 Afterwards, we had a fun and friendly competition where the teams had to come up with our own healthy dish using the Doña Elena products we were provided.
Our team didn't win but here's what we served:
Now I sort of know how it feels to join Master Chef! OMG, I was so nervous as the Doña Elena team and Chef DJ tasted each of our dishes.
Real cooking
Aside from the dishes, we were taught how to handle a kitchen knife, how to chop herbs and vegetables correctly, and were asked to taste green and black olives and capers straight off their jars so we would be familiar with them. Cooking class kung cooking class ang peg!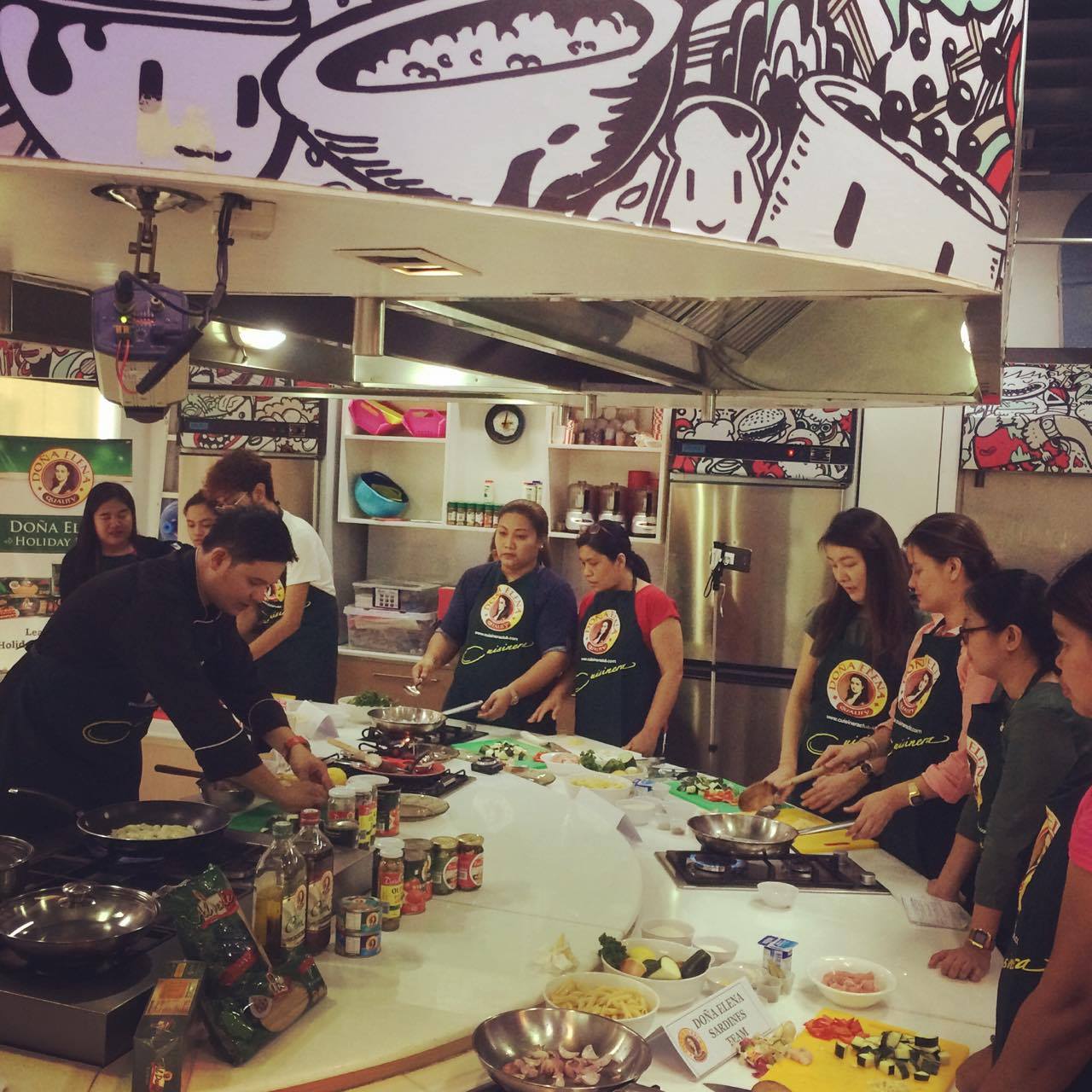 The Doña Elena team also shared with us how Doña Elena products are inspired by Mediterranean food and discussed with us the difference between olive oils and the different dishes you can use them in.
I really enjoyed myself. Thank you Doña Elena!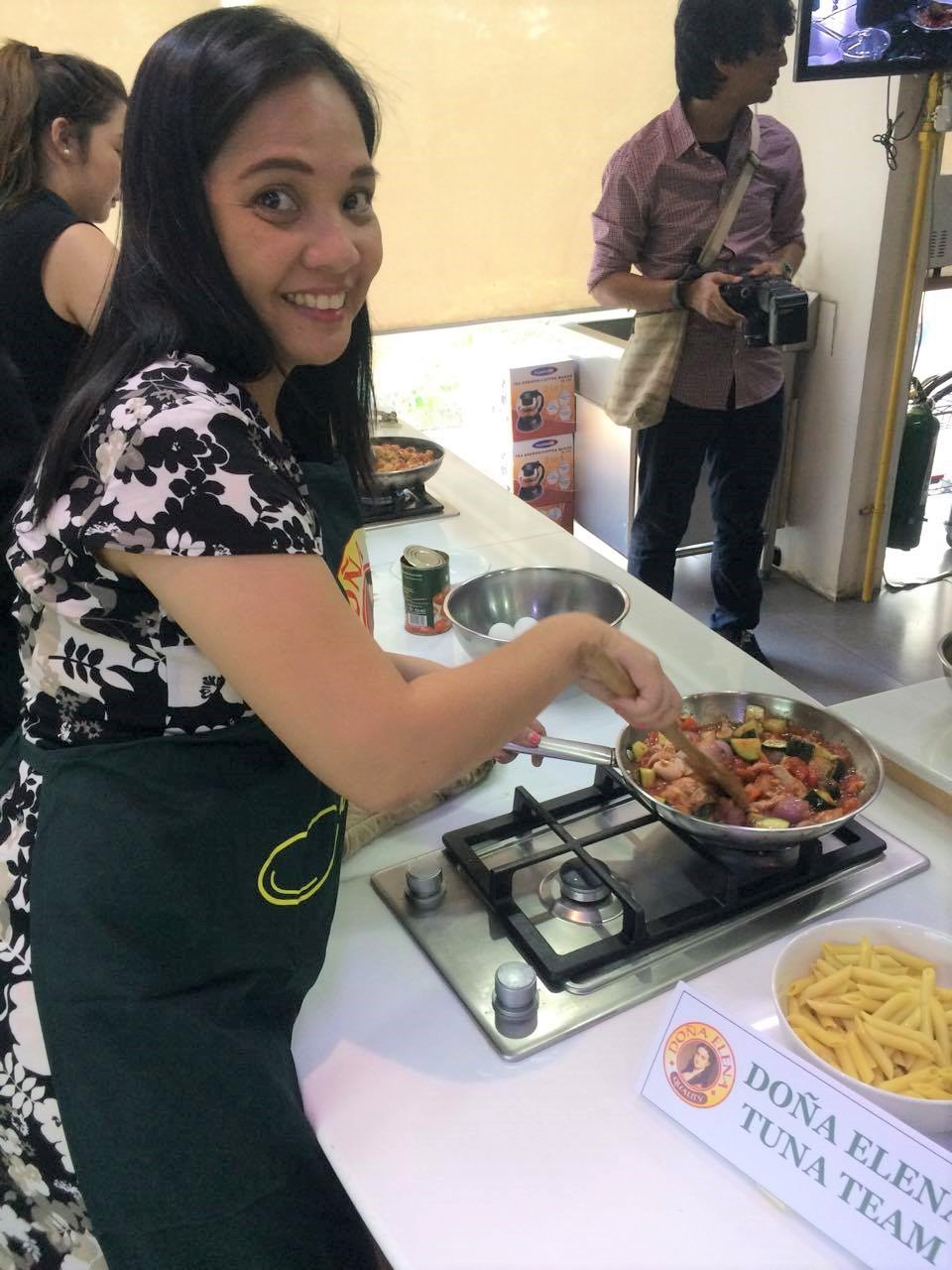 I also want to thank my fellow mom bloggers – Lhourdes Mercadero of thekitchenmombydhess.blogspot.com and Eihdra Gatchalian of eihdragatchalian.com, for reminding me to smile for the cameras, haha!
More about Doña Elena
The different Doña Elena Mediterranean products are Olives, Capers, Italian Canned tomatoes, Spanish Sardines, Flat fillet anchovies, Al Dente pasta, 100% Tuna and Olive oil.
Doña Elena mediterranean products are manufactured and distributed by Fly Ace Corporation, one of the leading food and beverage consumer goods companies in the Philippines today.
To know more about Doña Elena products, visit them on the following sites:
Website: Fly Ace Corporation
Facebook page: www.facebook.com/Donaelenacuisineraclub
Instagram: www.instagram.com/donaelenacuisineraclub