*Winners for this giveaway has been announced.
You must be familiar with Lorins, the name's been around for ages. I grew up with Lorins patis (anchovy extract) around the house and I'm pretty sure most of you have, too.
The thing about us Filipinos is that we have a certain liking for rich-tasting dishes. We even pair already-cooked dishes with spices to enhance the flavor even more. For example, Kare Kare isn't Kare Kare without Alamang to liven it up, and if you're anything like me, you eat Sinigang with patis, haha!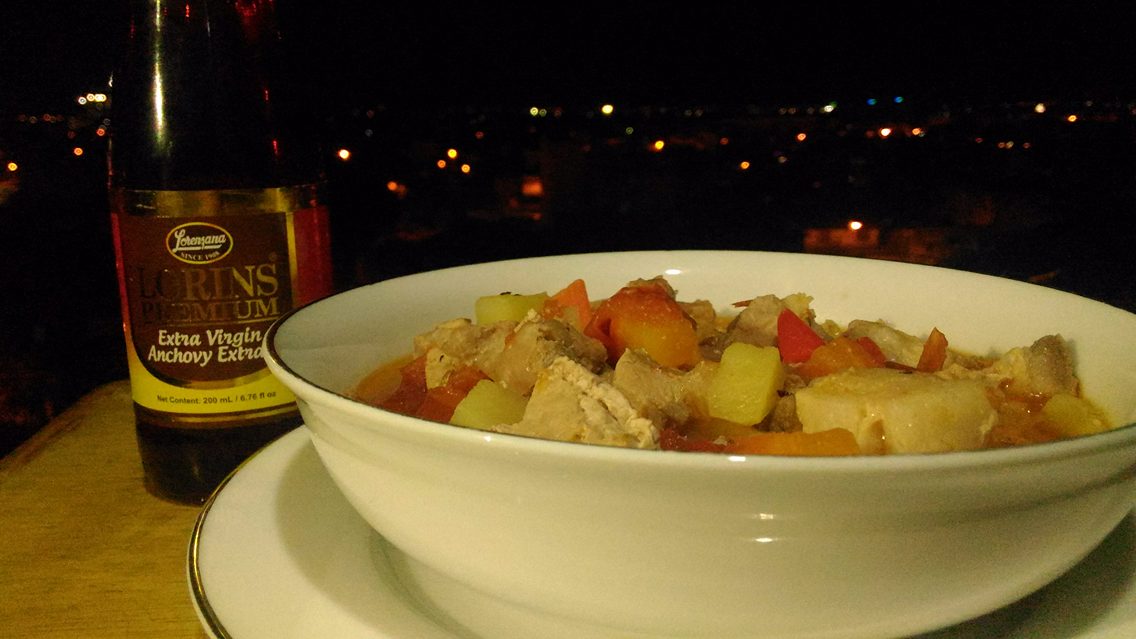 We make eating a fun and enjoyable experience for all of us, agreed?
Natural flavor enhancers
Here in our home, we've let go of artificial flavor enhancers which can be a challenge. Yes, herbs are great, but they're not usually used for Filipino dishes.
My husband was the one who introduced me to using patis and alamang to enhance the dishes we serve. He uses Alamang Guisado for sauteed dishes and Anchovy extract for Menudo and Afritada.
If he has his way, all our dishes will have Alamang Guisado or Anchovy Extract.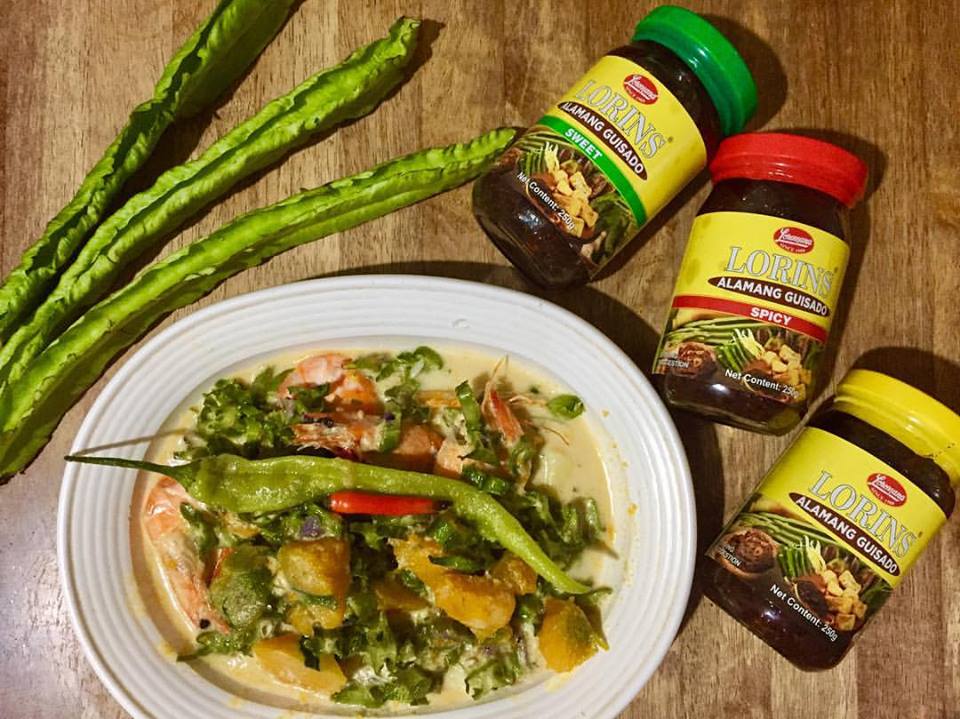 Lorins Alamang Guisado, the regular one, has been around since the 70's, but the brand has rolled out two more exciting variants in 2015 — Sweet and Spicy.
There are a lot of Alamang Guisado sold in the market, but Lorins variants are comparably richer in texture and consistency than other brands.
Lorins Extra Virgin Anchovy Extract was introduced that same year. Have you tried it? I have and Menudo will never be the same again without it.
"Lorins Extra Virgin Anchovy Extract comes from first anchovy extract," according to the information I've been given. It also has "12-14% protein content" which makes it more flavorful than its contenders.
Did you also notice it's "extra virgin?"
At a recent cooking event, I've learned to associate the term "extra virgin" to salads. Aside from being a flavor enhancer for regular dishes, you can use it as a salad dressing, as well, among others.
Giveaway Mechanics:
Now for the giveaway.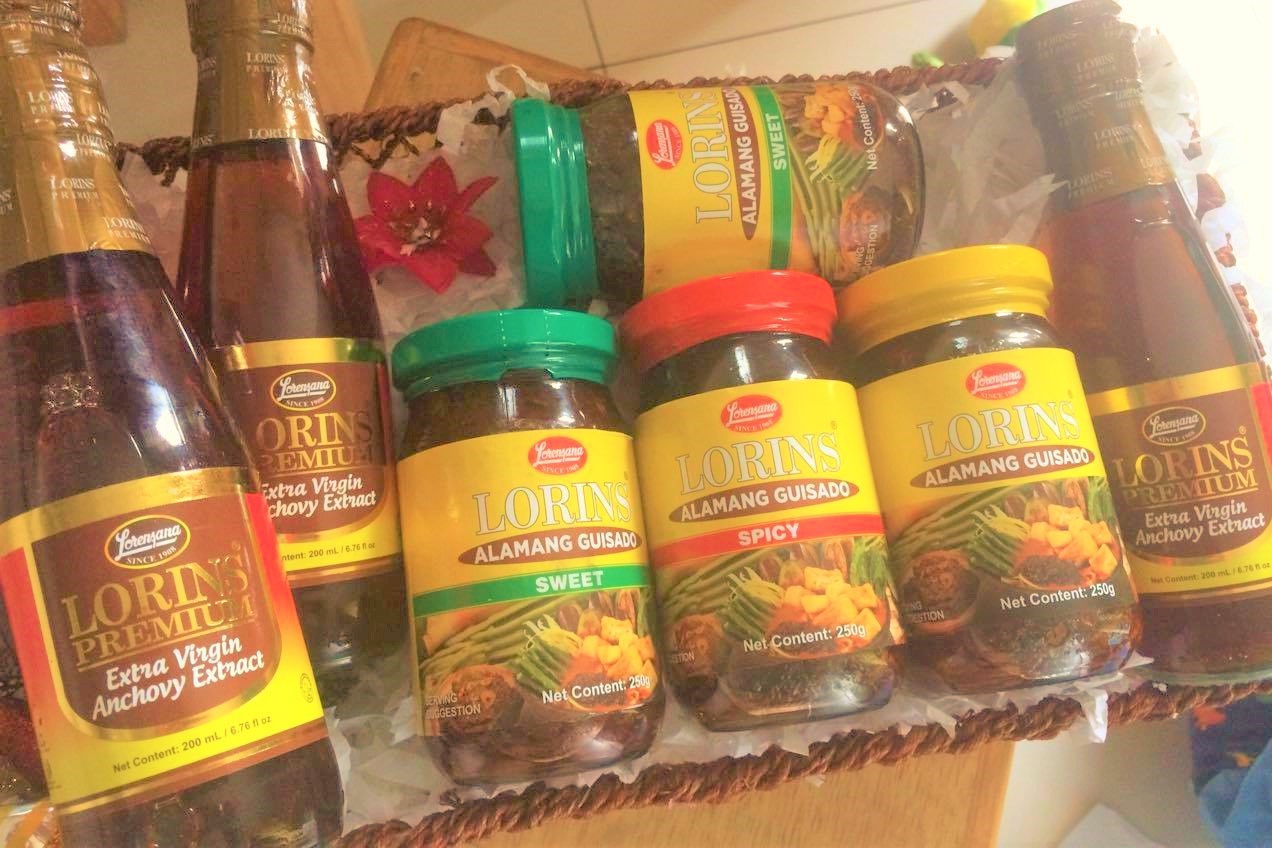 In partnership with Lorenzana Food Corporation, I'm giving away Lorins Christmas Gift Packs to 3 lucky winners! Each pack contains 8 Lorins Extra Virgin Anchovy Extract and Guisado Alamang products.
Here's how to join:
1. Visit and follow Lorins Official on Facebook.
2. Share this blog on Facebook with a creative caption (e.g. Lorins is absolutely a part of our Christmas noche buena every year!) and tag @LorinsOfficial and @fullyhousewifed on Facebook.
3. In the comment section of this blog post, tell me what dishes you plan to cook using Lorins products. Then include your name and active email address.
Make sure you have followed all three steps, especially the tagging part because I check all entries.  
I will announce the winners on Fully Housewifed Facebook page on December 18, 9 AM. All winners will also receive an official email from me.
*Please note that all prizes are for pick up at Market Market, Bonifacio Global City area. 
That is all!
I'll be sharing some holiday recipes using Lorins Extra Virgin Anchovy Extract and Lorins Guisado Alamang variants in the coming weeks, so stay connected.
Let's start cooking, shall we?
Lorenzana Food Corporation
Official Website: www.lorenzana.com.ph
Lorins on Facebook: www.facebook.com/LorinsOfficial/
Lorins on Instagram: www.instagram.com/lorinsofficial/
Winners of Lorins Christmas Gift Packs: (All winners are chosen via www.miniwebtool.com/random-name-picker/)