Giveaway: Win two tickets to Building Blocks of Homeschooling seminar!
*The winner for this giveaway has been announced.
We started homeschooling our eldest child when he was four. When we did, we knew so little about homeschooling and were basing most of our decisions from gut feel.
But as years went on, we were led to a plethora of E-books, blogs, homeschool communities, workshops and seminars that helped us shape our homeschooling as it is now. And every time a family who wants to know more about homeschooling comes to me, I point them to these resources and encourage them to attend seminars that I think will provide them the best foundations for their home schools.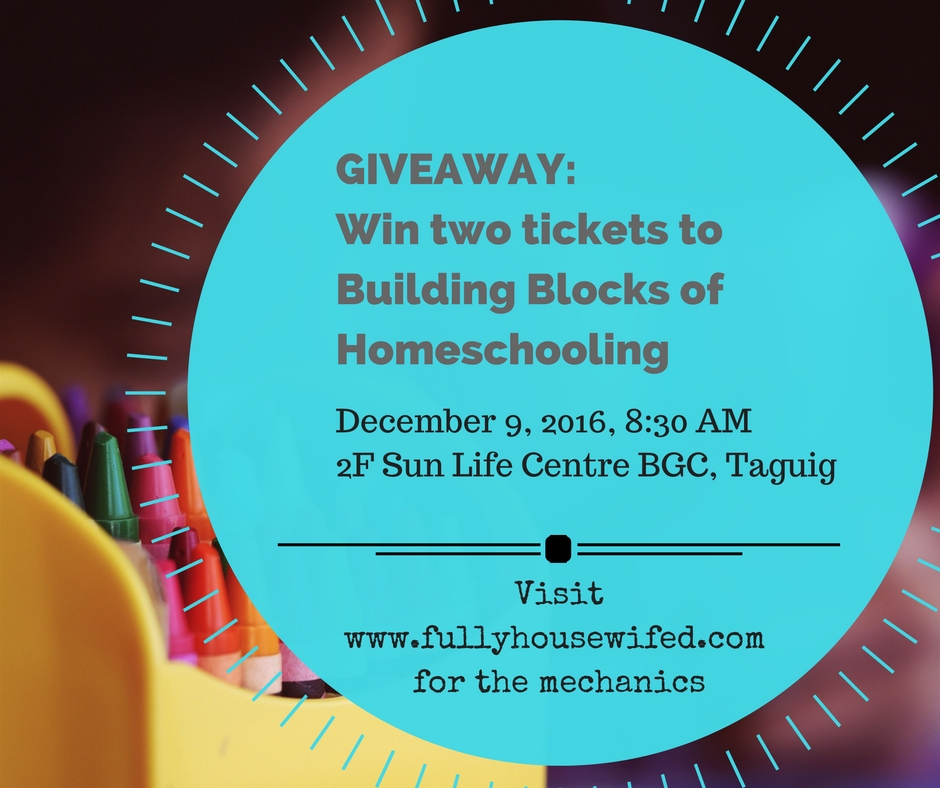 Seminars like The Master Lighthouse's "Building Blocks of Homeschooling" on December 9, featuring  homeschool advocates, Dr. Donna Simpao and Ms. Felichi Buizon, with the special participation of Ms. Maricel Laxa-Pangilinan.
The basics and more
Building Blocks of Homeschooling will cover topics such as how to get started in your homeschooling, the basics of setting a solid foundation, and homeschooling as an option that works.
And it will also touch on funding your homeschooling.
Homeschooling, in my experience, can be as economical as you need it to be. Having said that, of course as parents, we want the ability to provide unlimited resources and avenues for our children to reach their fullest potential.
I mean, one of the benefits of homeschooling is that it gives the child room to develop their skills based on their interests
For example, if you're raising a Soccer Athlete, to support your child, you need to provide him the proper gear and be able to take him to his games and practices. Sometimes even putting them on a plane to compete in another country.
You're going to need funds for that.
Or for simpler things like choosing the right curriculum or provider; or taking a field trip as a family.
These are things that I wish I knew what to do about when we were starting out. What an opportunity it is to learn from those who have gone ahead and done it successfully!
(READ: 10 Things Every Homeschooling Family Should Know)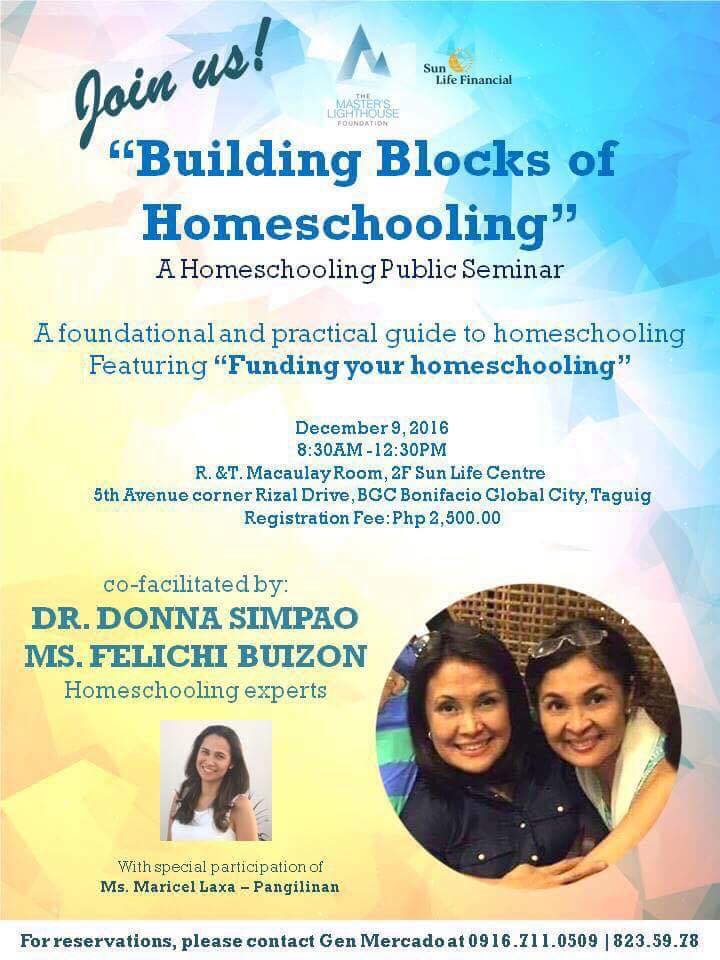 Want tickets to Building Blocks in Homeschooling?
Do you want to attend Building Blocks in Homeschooling on December 9? I'm raffling off two tickets to one lucky winner.
You can bring your spouse and learn about homeschooling together, or you can invite a friend to come along!
How to join:
1. Ask any question about homeschooling in the comments section. Include your name and an active email address in your comment.
2. Share this blog on your Facebook page and tag @fullyhousewifed on Facebook.
That's it! That is all you need to do.
Raffle ends on Wednesday, 7PM. I will announce the winner on Facebook and email you on how you can claim your tickets.
Building blocks of Homeschooling will be held at 6F Sun Life Centre Fifth Ave., cor. Rizal Drive, BGC, Taguig. Registration starts at 8 AM.
To know  more about the seminar, visit Building Blocks of Homeschooling on Facebook.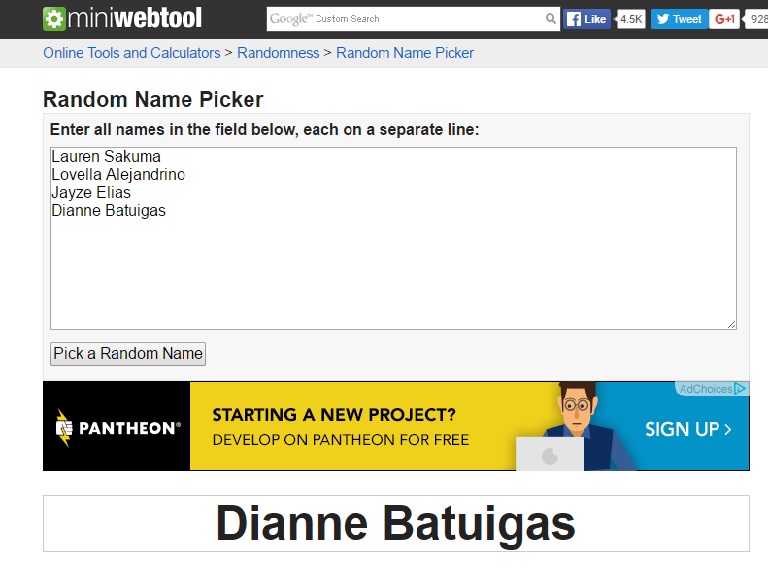 Congratulations Dianne Batuigas for winning the two tickets to Building Blocks of Homeschooling!