Marriage Upgrade: 3 Ways to Face Tomorrow in your Marriage
This is the third and last part of the Marriage Upgrade series based on the Marriage Boosters seminar we attended last year. The first two had been about marital issues and how they're not what they seem, and crucial conversations husbands and wives need to have.
For this one, it's all about creating the future in our marriage.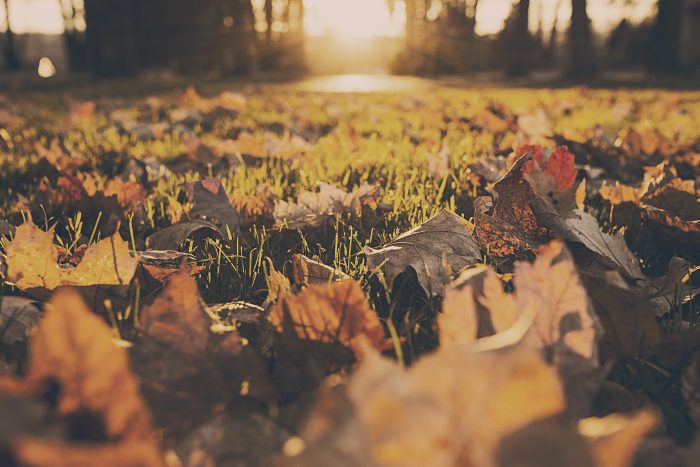 Marriage can be a very challenging journey, but despite the difficulties we have to face along the way, a wonderful future is still possible by the grace of God.
It's been months since Marriage Boosters, I may miss some points that were provided, but I will try my best to share with you everything we've learned that evening.
3 Ways to face tomorrow
Here are some of the key points shared with us on how to face the future as a couple and as a family:
1. Recognize God's goodness
Our past plays a huge role in how we look at our future.
A lot of people hold on to their bad experiences in their past and allow these experiences to navigate how they live their lives. Oftentimes, we miss seeing the hand of God in our situations because we're too focused on the negative things of the past.
Recognizing God's faithfulness in our past allows us to see his goodness today and tomorrow.
Pastor Jojo and Ida used David as an example of how remembering helps us recognize God's goodness.
And David said, "The LORD who delivered me from the paw of the lion and from the paw of the bear will deliver me from the hand of this Philistine." And Saul said to David, "Go, and the LORD be with you!" 1 Samuel 17:37.
We have seen so much of God's faithfulness in our lives for many years that when we cause ourselves to look back and remember, it is how we find peace in our today.
I say cause, because when life happens, our emotions can overtake us. Our tendency is to swim in self-pity, to turn a deaf ear to Godly advice, and to be self-absorbed. We have to deliberately shift our focus from the bad to the good; from our failures to God's faithfulness.
2. Celebrate the Future
Because we know God is already in our future, even when we are still in our present, we can already celebrate our tomorrows.
Pastor Jojo used the story of Jehoshaphat in the book of Chronicles. Jehoshaphat was facing war against three kingdoms, but instead of sending Judah's strongest men to battle, he sent his "worship team" to celebrate their victory with songs of praise. (Source: 2 Chronicles 20)
He was celebrating victory that has not happened yet.
The story goes that when they started singing praises, God routed the men of Ammon, Moab and Mount Seir who came to fight against Judah.
Jehoshaphat's confidence comes from knowing that the battle is not his, but God's.
In our marriages, whatever our circumstances are, it's the same confidence that we need to have in order for us to face our future with anticipation – the confidence that the Lord is fighting our battles for us, we need only to be still.
"Be still, and know that I am God" Psalm 46:10.
3. Prepare for the future
Finally, Pastor Jojo and Ida say that we must prepare for the future. Not just for ourselves, but to find out our purpose as a couple and to know our mission which is to proclaim Jesus wherever he leads us.
It's called having a "kingdom mentality."
The hope that we have, the fire that burns within us, these are not for ourselves alone. We are called to go and tell others about it.
Not only do we prepare ourselves as a couple, we must also prepare our children. To share about Jesus and the hope that we have, starting with our kids and training them to do the same when God calls them.
It sounds religious, doesn't it? Perhaps you're picturing walking the streets with a board hanging around your neck and chanting "the end is near" in the creepiest way possible, hahaha!
You know, it's as simple as living a life of integrity and conviction wherever you are. For instance, at your workplace. How you live your life will speak of what you stand for more than the words that come out of your mouth. 
Living a life of integrity begins at home, too. I read someone's post that says, "my children do not listen to what I say, they watch what I do."
That just sums it all up.
God is already in your future
What is your attitude about your future as a couple?
Jay and I spent many years not looking far enough into our future. I don't know why, perhaps it was simply lack of wisdom for the both of us.
Come to think of it, when I cried out to the LORD for an educational fund for our eldest son, what I was actually asking for was to be given something tangible as proof that God indeed has our child's future covered.
Joshua 3:5 says, "Then Joshua said to the people, "Consecrate yourselves, for tomorrow the Lord will do wonders among you."
I've always taken this verse as mere instructions to prepare ourselves spiritually, physically, and mentally for the work that God has prepared for us in the future, but Pastor Jojo and Ida Henson pointed out the verse is also an assurance that God is already in our tomorrows.
Our hope for our future, for our marriage, and for our family isn't in the things we hold in our hands. They're not in the money we've made, the savings we've incurred, the jobs we hold, or the talents and skills we possess.
Our hope for our future is God himself.
He's already there.
He is enough.
—————————–
If you need marriage counseling, I suggest that you contact or visit a Victory center and ask to be connected to the pastoral department.