Marriage Upgrade: Crucial Conversations between husband and wife
The second session of Marriage Boosters, A Marriage Upgrade was all about Crucial Conversations.
I blogged about the first session of this marriage seminar last month which was about when the issue at hand is NOT really the issue, and how tensions arise from situations that trigger a spouse to react negatively to something the other did or did not do.
(Read: Marriage Upgrade, When the issue is NOT the issue)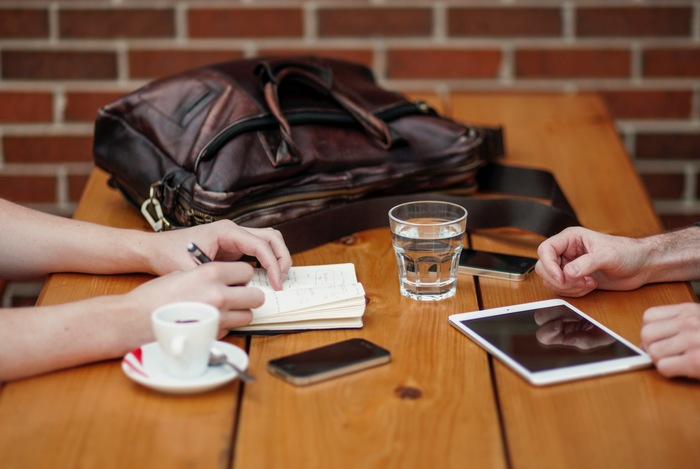 Crucial Conversations, on the other hand, is about problems and issues that married couples need to discuss and resolve together.
Pastor Jojo and Ida Henson began by likening crucial conversations to the metaphorical "elephant in the room."
Simply put, these are issues that are obviously there but many couples intentionally ignore. Why? Because no one likes conflicts.
It's easier to ignore the elephant than to be on each other's throats.
No perfect marriage
I remember my spiritual mentor and friend, Michelle, saying that there are battles  worth fighting over with your spouse.
These are issues that cannot be avoided and must be confronted before they start destroying your marriage. Or perhaps issues that will be detrimental to the values you hold together.
Jay and I have learned through the years what it means to choose our battles. And if I may add, we're also learning to pick the right tools to use when we need to fight.
Issues under Crucial Conversations
Pastor Jojo and Ida cited some examples of crucial conversations based on a book written by Joseph Grenny. These are:
1. Opposing opinions. For instance, opinions in parenting, managing finances, and matters of the faith.
2. When strong emotions are involved. Such as when one or both are deeply affected by the actions and decisions of the other.
3. When the stakes are high. Like when a decision will affect things that are important to the other, to both, to your children, or to your family.
Before any important decisions are made, Jay and I make sure that we are in agreement about it. A critical decision one of us makes without the other's approval may cause friction between us, and which could lead to a full blown war, haha!
On a serious note, one of the ways I honor my husband is that I discuss with him whatever it is that I'm about to do before I do it. He doesn't necessarily make my decisions for me, but I always take his feelings and insights (and sometimes, even his schedule) into consideration.
Rules of Engagement
When having crucial conversations, Pastor Jojo and Ida recommend having ground rules to protect each other and to protect our marriages.
It can be hard to do but to have an objective conversation about our issues is something couples must learn to do.
A.  Warn your spouse of an impending crucial conversation.
Pastor Jojo told us to be careful not to spring crucial conversations on your spouse, like when you're going out on a date or something. There's always a right time to do this.
B. Avoid hurtful or demeaning words when having a crucial conversation.
The following wasn't discussed during the seminar, I just want to share that this so reminds me of Queen Esther.
Queen Esther was a Jew married to Persian king, Xerxes. She learned from her cousin Mordecai that Haman, the king's most trusted official (he's like "the hand" of the king in Game of Thrones), was plotting to kill her kin.
The only way Esther can save her people was to convince her husband to stop Haman, but instead of going on beast mode which I tend to get into when I'm frustrated, she prayed and fasted, and waited for the right time to speak to him about it. (Esther 5-10)
I believe that we, wives, should train ourselves to approach our husbands about our concerns in the same manner as Queen Esther did – with grace, respect, and humility.
C. Identify the issue that needs to be addressed.
Both parties must know exactly what issue is being discussed to avoid bringing it up again once it has been resolved.
The truth about problems
Too  many times, Jay and I have received good comments about our marriage. Many of them, from wives who feel something is lacking in their own marriages, and from single men and women who obviously have not seen us at our worst, haha!
Here's the thing: Yes, I am blessed with a great partner-in-crime, and although we are indeed happy and have no plans of killing each other soon, what we have is far from being a perfect marriage. We have just as many problems as most married couples have, which is why we make attending these marriage seminars in our church a must.
To learn to fight for our marriage, God's way.
To learn things such as when Pastor Jojo and Ida taught us to shift our mindsets about problems in our marriages. Here are some of the things they said:
1. Problems are opportunities for solutions. A problem is an amount of time or situation in which something can be done.
2. Problems are part of marriage. ANY marriage.
3. Problems are meant to make us grow. If we approach a problem with the right mindset, it will cause us to grow and mature.
It is good for me that I was afflicted, that I might learn your statutes. Psalm 119:71.
4.  God uses problems to direct us.
5. Problems expose our hearts. God uses them to inspect our hearts. It is when we have problems that show our real character.
Blows that wound cleanse away evil; strokes make clean the innermost parts. Proverbs 20:30
6. God uses our problems to bond us together or allow us to grieve together.
And lastly….
7. Problems can only be solved with God's wisdom.
Marriage is hard. Problems will really come, anticipate it. Some marital problems are not too hard, some are perplexing.
Some problems can be resolved right away, others need time.
Let me end with a question I asked a young couple who plan to get married in the future – what is the foundation you're building your marriage on? Is it strong enough to withstand the issues and conflicts you will have to face in the future?
"Everyone then who hears these words of mine and does them will be like a wise man who built his house on the rock.  And the rain fell, and the floods came, and the winds blew and beat on that house, but it did not fall, because it had been founded on the rock. " Matthew 7: 24-25.
"Our lives begin and end the day we become silent about the things that matter." Martin Luther King, Jr.
—————————————————————–
If you need marriage counseling, I suggest that you contact or visit a Victory center and ask to be connected to the pastoral department.