My 6-year old Judah is taking a bit longer in learning how to read. We're confident that he will eventually catch up and are not overly concerned about it, except that he loves books so much and has been showing a lot of drive to learn how to read them that I decided to review Eclectic Foundations Language Arts Level A to see if it will speed up the process for him.
I got Level A, which is intended for non-reading first and second graders. Our Judah is still in Kindergarten and still trying to remember all his phonetics. But he is expected to enter the first grade on July, so you can count that as another source of pressure for us to help him learn to read.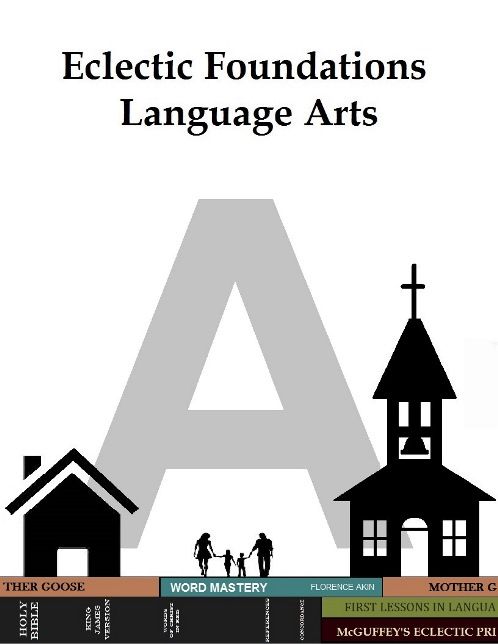 Multi-sensory activities added to effective traditional readers
What I like most about Eclectic Foundations are  the multi-sensory activities that suit our highly-kinesthetic young learner. From Play dough shaping to games of Tic Tac Toe, to simple mazes and matching activities.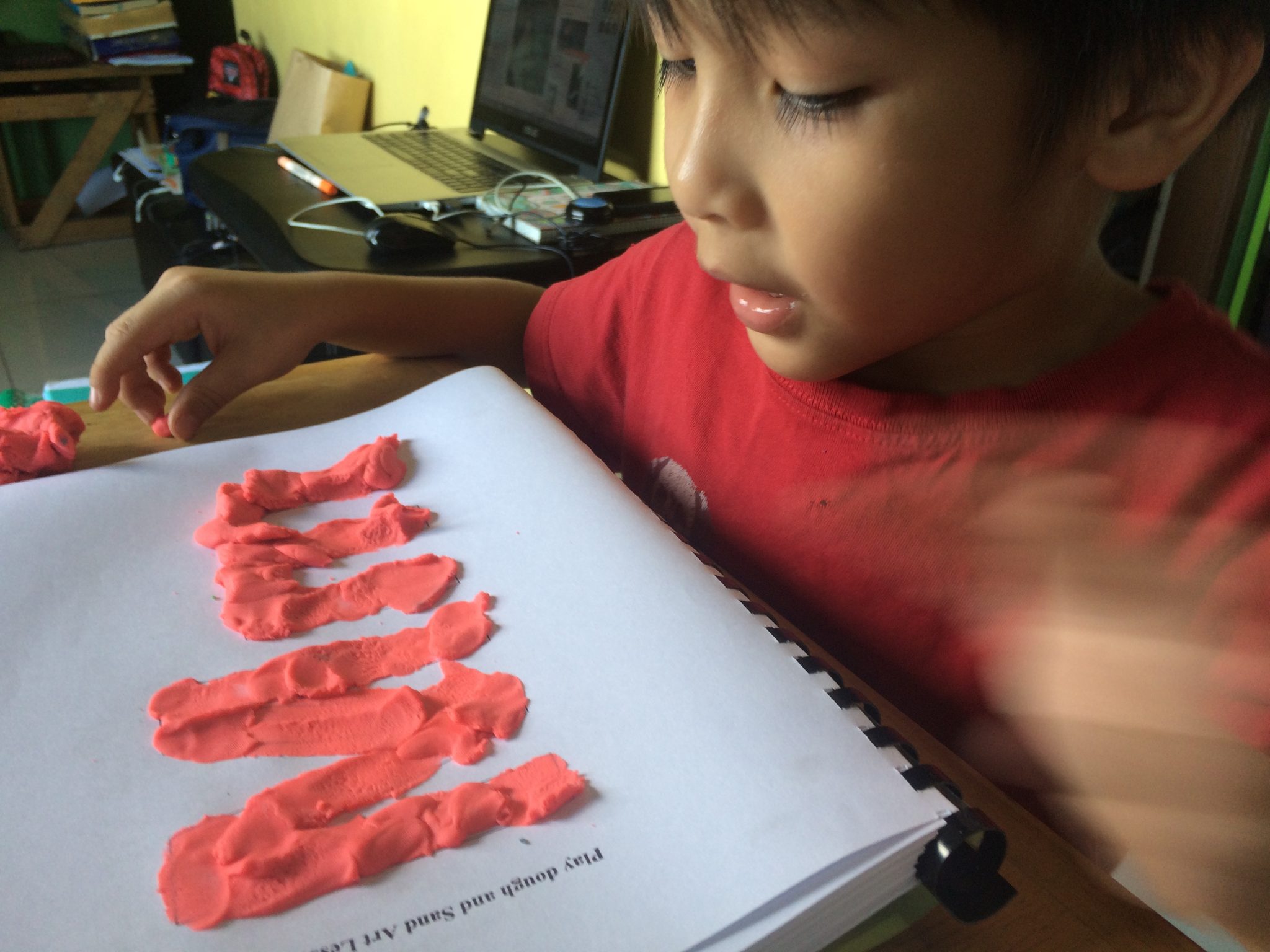 Ah, you should see the look of delight in my little one's face as we go through each lesson together. You can tell how much he's loving it.
Before we started using Eclectic Foundations, we were using something of the same root to this material – we were using McGuffey Readers Word Mastery, which we downloaded off a site that features old fashioned curriculum.
I'm not very sure if that is the exact same material used in the 1830's when school rooms hosted children of different levels, but it doesn't include anything else other than words to read. For example, "mat," "met," "nat," and "net."
Judah liked it but had a hard time moving forward with the lessons. He found the material rather difficult and was starting to get discouraged about his slow improvement.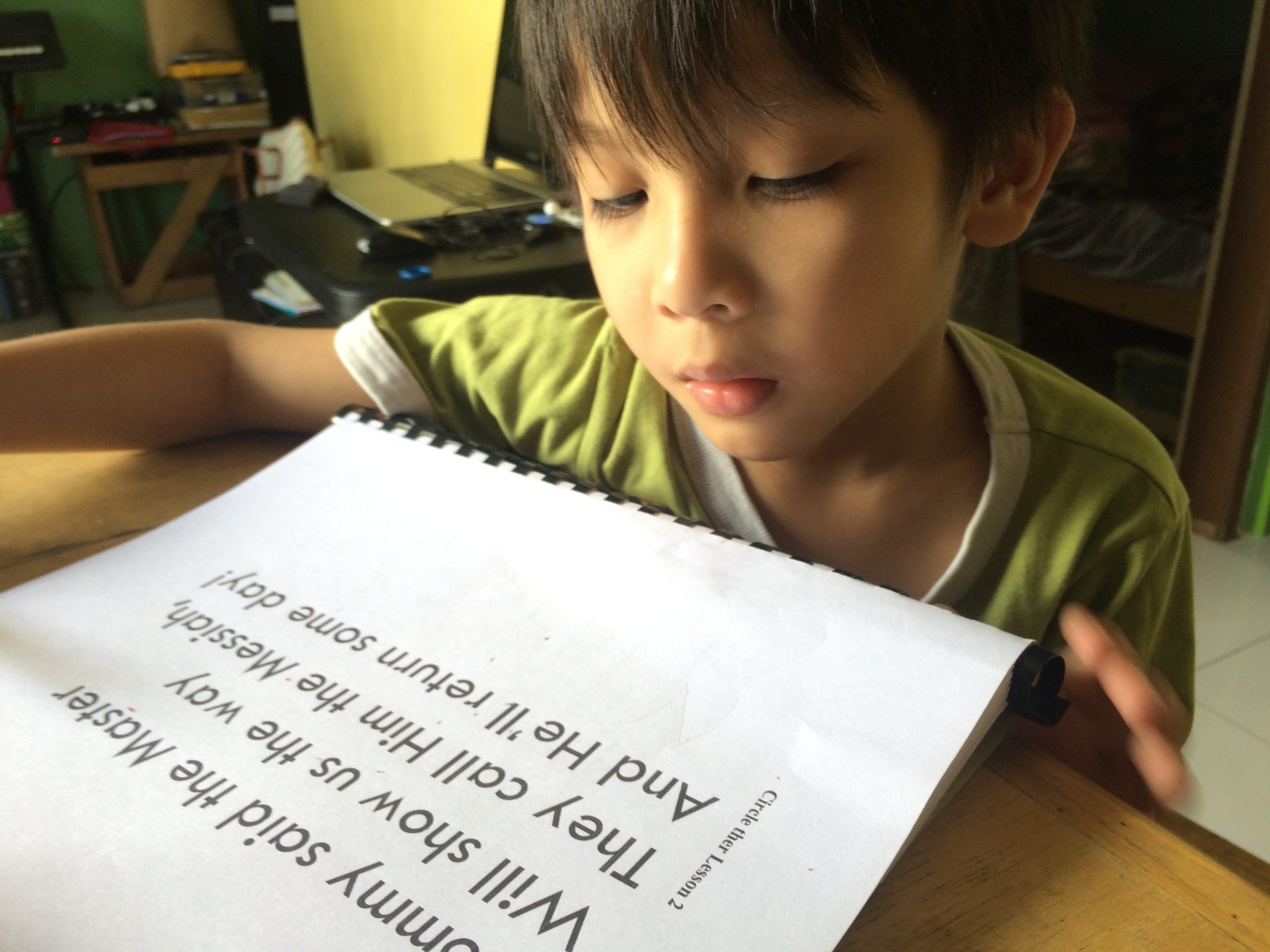 Enhanced McGuffey Readers
According to their site, Eclectic Foundations Language Arts Level A, utilizes the traditional readers material to which short, fun activities were added to help build the reading foundations of a child.
For example, one of the activities that Judah enjoys is pointing to either a smiley face or a sad face symbol as I read words for him to identify those that carry the sound of the letter we're learning.
He also loves sticking his play dough to the letters printed at the beginning of each set of lessons.
Then there are Mother Goose rhymes to recite and phrases to read. I'm not sure how far Judah's reading prowess has gone in terms of phonetics, but it sure sharpened his sight reading skills.  He's now familiar with the words "mommy," "ate" and "father" when he sees them off pages.
We also tried doing the handwriting exercises, and so far, my little one has been cooperating even though it isn't his favorite activity.
I feel that Eclectic Foundations Language Arts helps build his confidence in learning to read.
Of course he's not getting them all right just yet. I've observed that identifying letter sounds found at the end of the words is a bit more challenging for him than the beginning and middle sounds. My husband who did a couple of lessons with Judah says the same thing. But he's equally amazed at how our son is responding to the lessons.
Just watch. Here's a video of Judah identifying which words begin with sound of the letter "M":
And here's a video of him identifying the words with the letter "M" and learning how to sight read them in a paragraph:
It's actually a big jump from struggling to teach him to read three-letter words to him being able to identify them. I realized that we have been doing the process wrong and that we should have gotten him listening for the letter sounds first instead of making him try to read them.
Each lesson is short and quick to complete. However, because of my kids' other activities, we were not able to go far enough to start using the word cards included in the material, but I'm looking forward to using them very soon.
Right now, I keep the ones I've printed book bound and will just cut them and glue them on cardboard when we're ready to use them. Or maybe we'll just read them off the book.
In case you're wondering, what I did was print out a digital copy of the book and book bind it. But you can get yourself a hard copy if you want to.
To continue the program
We plan to continue on with the program because we believe that children learn better through play and fun. Judah is having fun and we don't want to break that. Eclectic Foundations Language Arts Level A  may not come as colorful as most books for early readers, but it is getting through to my son.
Eclectic Foundations Language Arts Level A is divided into three materials – A Teacher's Guide worth $12 (Php 603+), a Student's Workbook worth $24 (Php 1,206+), and one that contains laminated Appendixes and Word cards for $20 (Php 1,005+).
The site says that you can download the appendices and word cards for free, but you will need to laminate them yourself, of course.
If you prefer a PDF file which includes all books and teaching tools, you can get it for only $30 (Php 1,500+).
To know more about Eclectic Foundations,visit their site at www.eclecticfoundations.com or follow @eclecticstudent on Facebook.