I said "yes"to judging the Mocktails category at the Jolly University Cook Off and Congress last March 3, 2017. I wasn't sure at first when I learned that it was the category I've been assigned to judge, but later on decided that I'd do it from the point of view of a consumer.
I may not know much about mixes and stuff, but I know my drinks, so that's where I was coming from when I sat there and sipped on every single one of the 19 mocktails I was served. And if you're curious about it, yep, I can't tell you how many times I've gone to the ladies' room during the event, hahaha!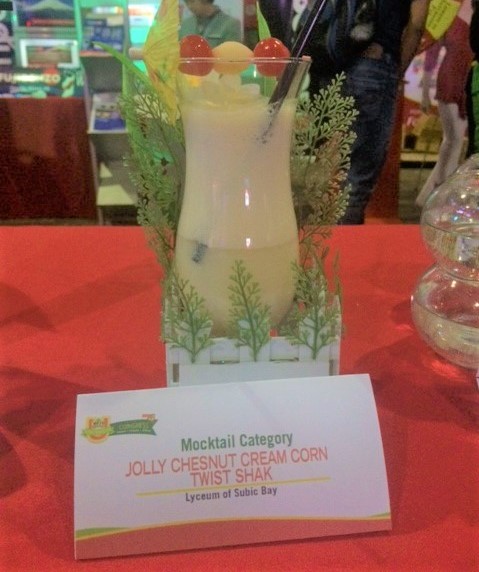 The experience was so much more than I expected. I was made to sit in front of the stage and I wasn't sure why at first until the program started and they began calling in the participating groups one after the other.
The criteria
To give you an idea on how the Mocktails were judged, here are the criteria given to us:
Presentation (20%)
Balance of Flavors (40%)
Originality (10%)
Delivery (30%)
Of course the participating schools had to include 2 juice brands under Fly Ace Corporation.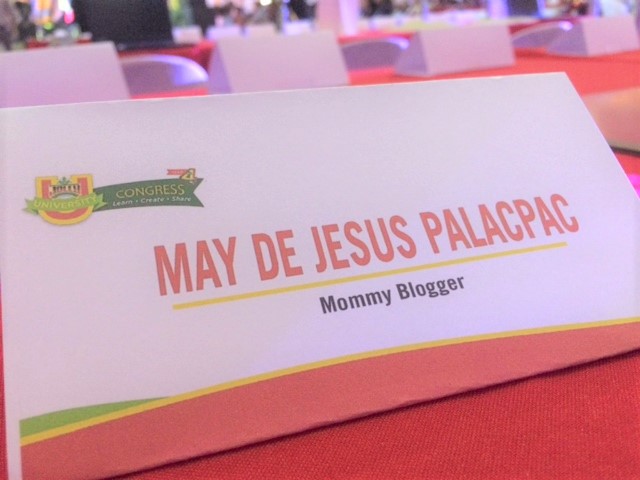 The last criterion (Delivery) should give you a hint of why I had to be sitting in front of the stage.  I had future
Restaurant entrepreneurs and Wine connoiseurs dancing and shaking booties while flipping bottles and mixing their brand of non-alcoholic drinks, all within 5 minutes. It was quite entertaining!
Just so you know, I took my role seriously. I checked the ingredients in their recipes, watched with eagle eyes how they put together the drinks and kept their stations clean during their presentation, and I tested each mocktail by taste and by flavors.
Of course I have my favorites. At the end of the day, no matter how original the concoction is, or how great the presentation was, it still boils down to the taste. You can't just be serving drinks that look good to your guests. They need to like drinking it, too!
Congratulations Lyceum of Subic Bay!
Anyway, the winner of the Mocktail category was Lyceum of Subic Bay. They created Jolly Chestnut Cream Corn Twist Shake, which was the only one of its kind in the competition.
They mixed together Jolly Cream Corn, Jolly Water Chestnuts, Jolly Lychee, Jolly Cow Fresh Milk and Condensed milk, and Happy Day Apple and Orange juices.
It was well-executed and the presentation was no short of stunning. I didn't like the idea of having corn in my drink but it turned out to be surprisingly delicious even with it. It was obvious that the students put a lot of hard work and thought into their work. They were deserving winners. I was very happy for them.
On the other hand, my personal favorite was La Consolacion's Salamangkera. I love how it had the bubbly effect which was created by the tiny piece of dry ice the students put in it. I had to do a Google search on whether the dry ice was edible and found out that as long you don't let it touch your lips or your mouth, it won't harm you, haha!
But most of all, I loved how it tasted! I actually kept the recipe and plan to recreate it when dinner guests come over one of these days (and I looooove having dinner guests over!)
Salamangkera by La Consolacion
Here's how they made it:
Ingredients:
2 Jiggers Chia seeds
2 Jiggers Welch's Cranberry juice
2 Jiggers Happy Day Orange juice
1/2 C Cucumber
1/4 C Strawberries
1/4 C Pineapple chunks
4 Jiggers Raw honey
4 pcs Maraschino cherries
4 stalks w/ leaves Mint
1 C Dry ice
4 pieces Micro flowers
Procedure:
1. In a blender, put the right amount of crushed ice.
2. Add Cucumber, Strawberry, Pineapple chunks, Orange juice, and Cranberry juice and blend rigorously.
3. Add the Honey and Chia seeds, blend lightly.
4. Garnish it with Maraschino cherries and Micro flowers.
5. Finish with Mint leaves and dry ice.
Serve!
Stage tips from yours truly
I may not be a culinary expert, but if there's one thing I know well, it's the stage. I know what a great show looks like. So, I'd like to give you a few practical tips when delivering your mocktail presentation:
1. Don't distract your audience from the star of the show. In this case, your mocktail is the star. Yes, the dancing and the juggling adds to the flair of your presentation, but try not to overshadow your star.
2. Case in point, do not resort to cheap gimmickry to hide your weaknesses, because most of the time, these tricks only amplify your weaknesses even more and don't do anything for your beverage. Your judges are literally  provided a list of points to look for in your presentation, so know the criteria and execute them well.
3. If you can't dance, don't dance. At least try not to do complicated steps that you can't do in your sleep. If you are better at juggling, then stick to it and do blocking changes while at it. The stage is a magical place – a little creativity will go a long way!
4. Preparation is key. Even the most seasoned performers rehearse their acts. You can never be overconfident in a competition. Practice makes perfect!
5. Make your mocktail spectacular! It is, after all, a mocktail competition.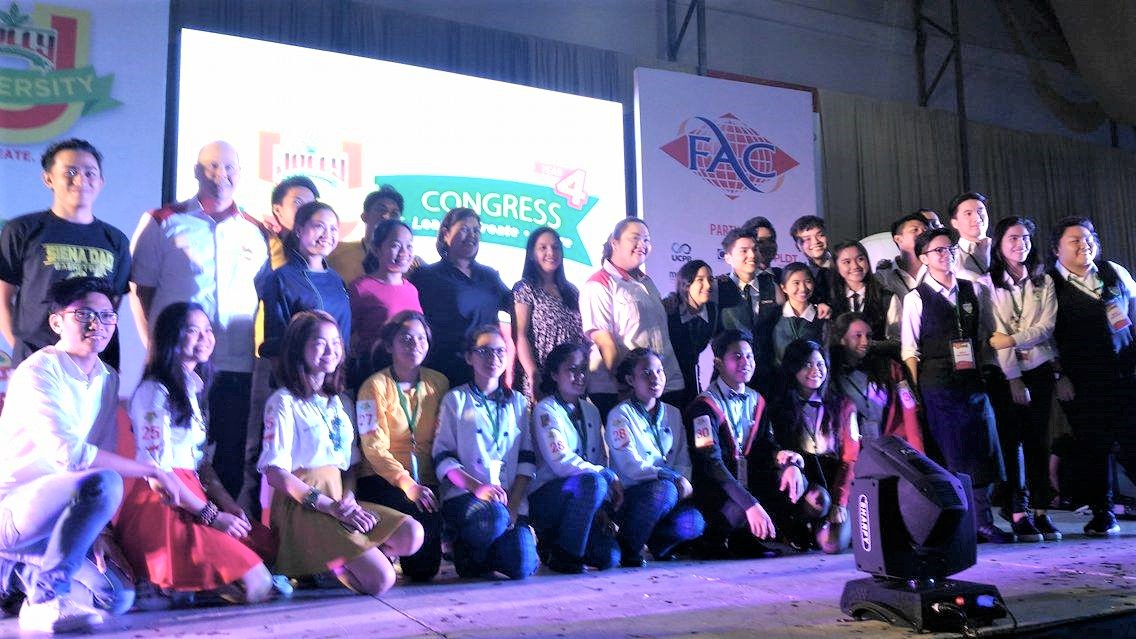 Jolly University is now on its 4th year of training and showcasing aspiring culinary students from all over the country. The categories include the Main dish category, the Pasta category, and the Mocktail category.
This year's theme, "It's more Jolly in the Philippines" features top motivational coaches, entrepreneurs and marketing practitioners, such as Allegro Beverage's Leo de Leon, CCA Manila's Liza Morales, Karla Reyes of La Petite Fromagerie, Bryan Kong of Crazy Katsu, Kian Kazemi of Persian Grill, author JC Libiran, wheninmanila.com's Rebecca Lee, Angelica Atanacio of Anghelica's Desserts, Marilyn Perion of UCPB, and nutritionist, Chershire Que, to help build culinary excellence, business innovation and leadership among students.
Congratulations to the category winners and to all the participants of Jolly University Cook Off and Congress Year 4. I look forward to hearing about the successes of your creations!
Special thanks to Fly Ace Corporation and Mommy Bloggers Philippines for the wonderful opportunity!