Restaurant Review: Kuya J Restaurant
I've always wanted to try out Kuya J Restaurant since I first saw its Jericho Rosales ads. Not that I'm a fan of Jericho, but I've always been a fan of Crispy Pata and I saw that they have it in their menu.
I also liked how the food looks in other blogs, so I made a mental note to visit when I finally have the chance. I'm not sure if BGC already has one, if there is, it must not be along the routes we usually take. Otherwise, we would have eaten there a long time ago.
The one we went to is in SM Center Pasig. We were in the area with our kids and we had to take shelter because of the rain. We remembered that there was one in front of BDO so we decided to finally try it out.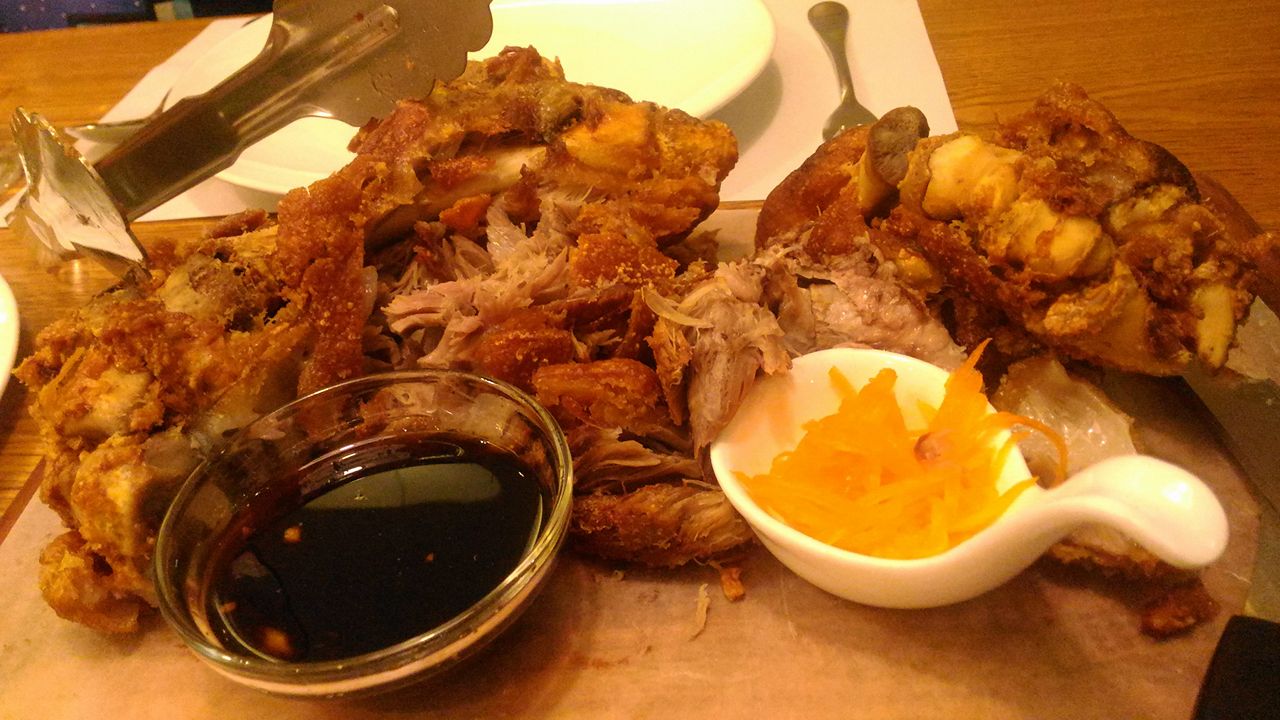 Magazine-type menu
I wasn't much into their magazine-type menu. It just didn't feel easy to sort through, and there seemed to be so many food to choose from!
The kids were a bit disappointed that we opted for a restaurant instead of fast food, but we've been making small steps towards a healthier lifestyle, a restaurant offer more promise than fast food chains. Anyway, since we wanted the kids to also enjoy our family dinner, we chose food they usually like.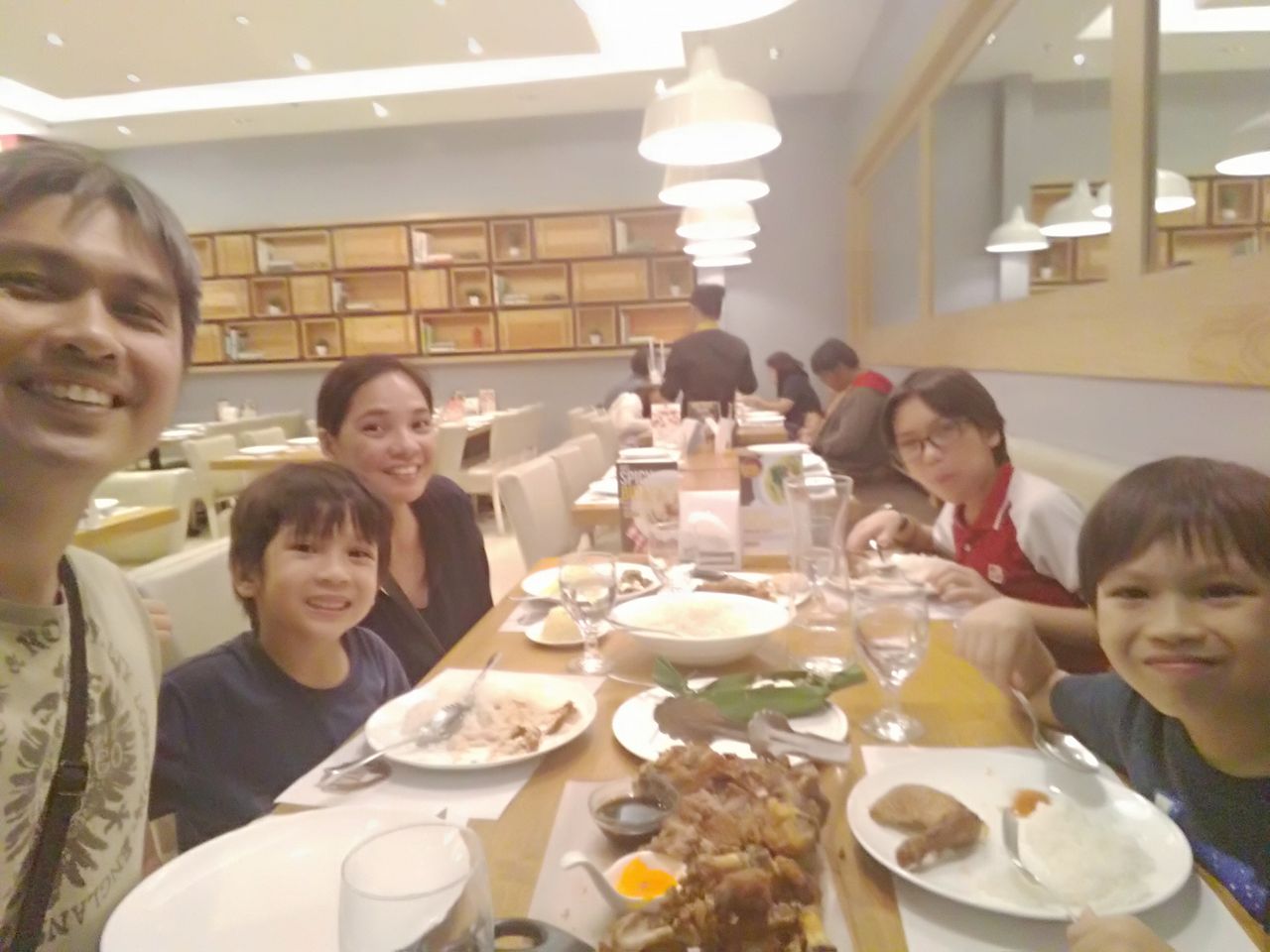 Judah loves fish, so we asked for Crispy Bangus a la pobre, only to be told that the branch had no fish left. Not even the other fish dishes were available. I wonder how they would have responded if we chose their food package which included the same.
So we went for the next best thing – chicken. But we only got half for Php 245 because we also ordered half Crispy pata for Php 490.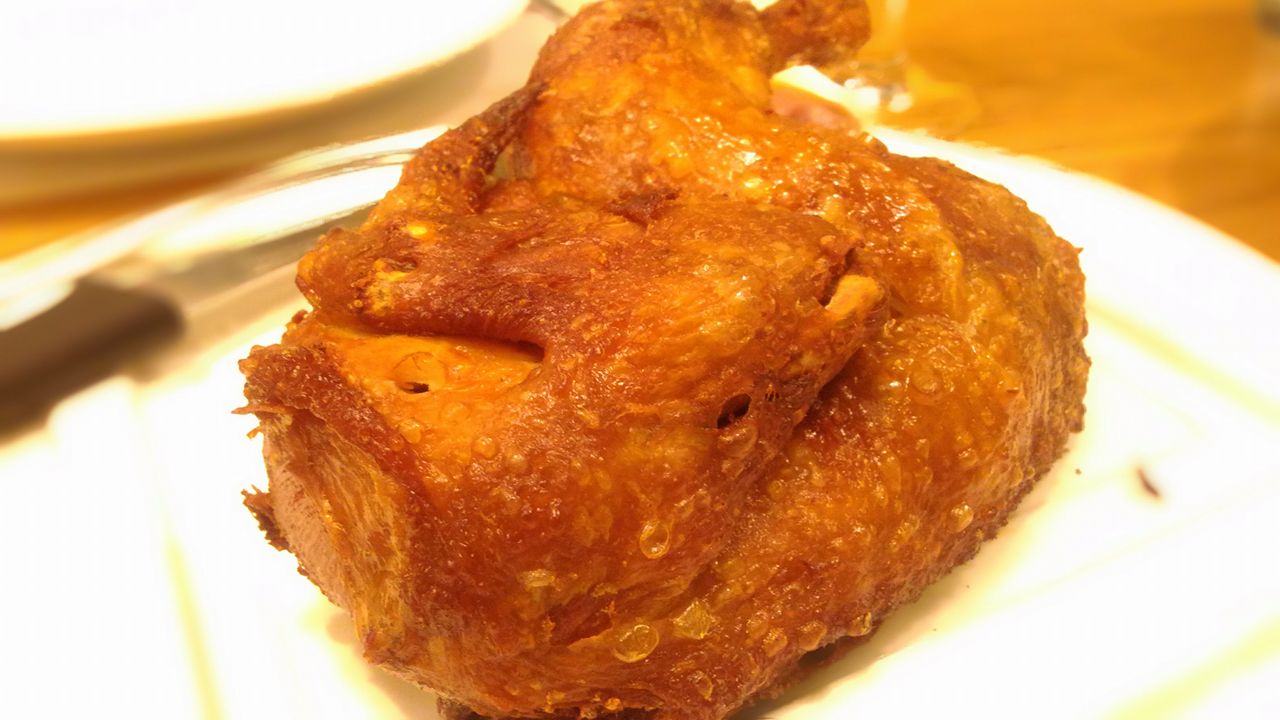 Ensalada Espesyal
I was craving for veggies, I wanted to order everything in there but went for Ensalada Espesyal which had eggplant in it. I didn't like its version in another restaurant and I didn't like it here either, hahaha!
I could barely make out the eggplant and what I thought was red egg (pulang itlog) didn't have the yolk in it. If it did, I didn't find it.
I wish I ordered the bitter gourd dish instead, or chopsuey. Lesson learned – the only ensalada I like is the mango ensalada we make here at home.
But the presentation was cute. And it only cost Php 130, so I guess it was fine. And Jay says he liked it and was surprised that I didn't. Oh well…
I wanted to order more but Jay warned we might go over our budget, so I kept it at that – so honestly, my meal didn't feel complete.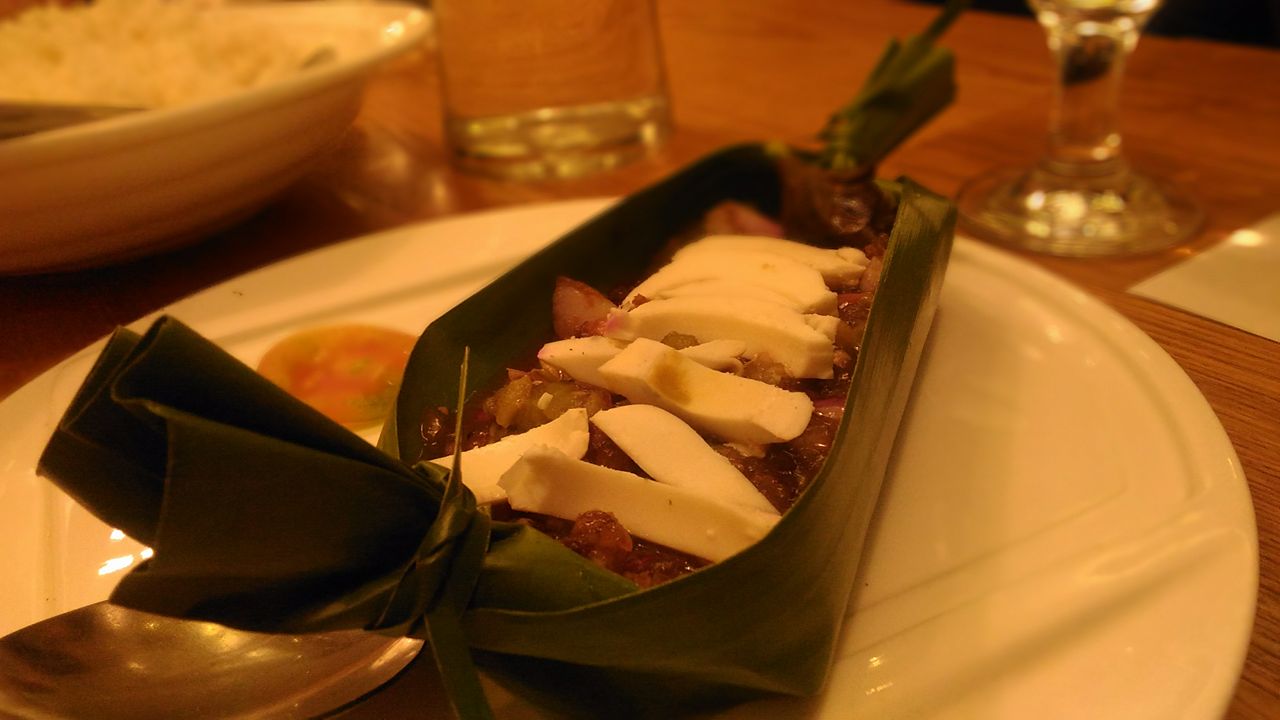 Crispy pata and Chicken
Crispy pata was crispy and the meat part was soft and tasty, and the half serving was big enough. If only for the Crispy pata, I will be back.
I just wish the sauce wasn't sweet. I like the traditional soy sauce, vinegar with lots of onion and red chilies combo, so I wish we had that option. To be fair, I did not make any request, so I don't know if the staff would have obliged if I made such request.
I also noticed that when the waiter was cutting our Crispy pata, part of our relish spilled on the tray. Some of those that spilled were still in the little dish when it was served us. I wish that the waiter replaced it and the ones that didn't make it back to the little dish because I like achara with my food.
Again, I could have just pointed that out, but you know, these are things that should come naturally to restaurant staff because you're handling food. Little things matter.
The chicken was also delicious. The kids loved it. Even Judah who was whining about the fish completely forgot about the fish and ate so much. Pablo and Lukas also loved the special sauce that came with it.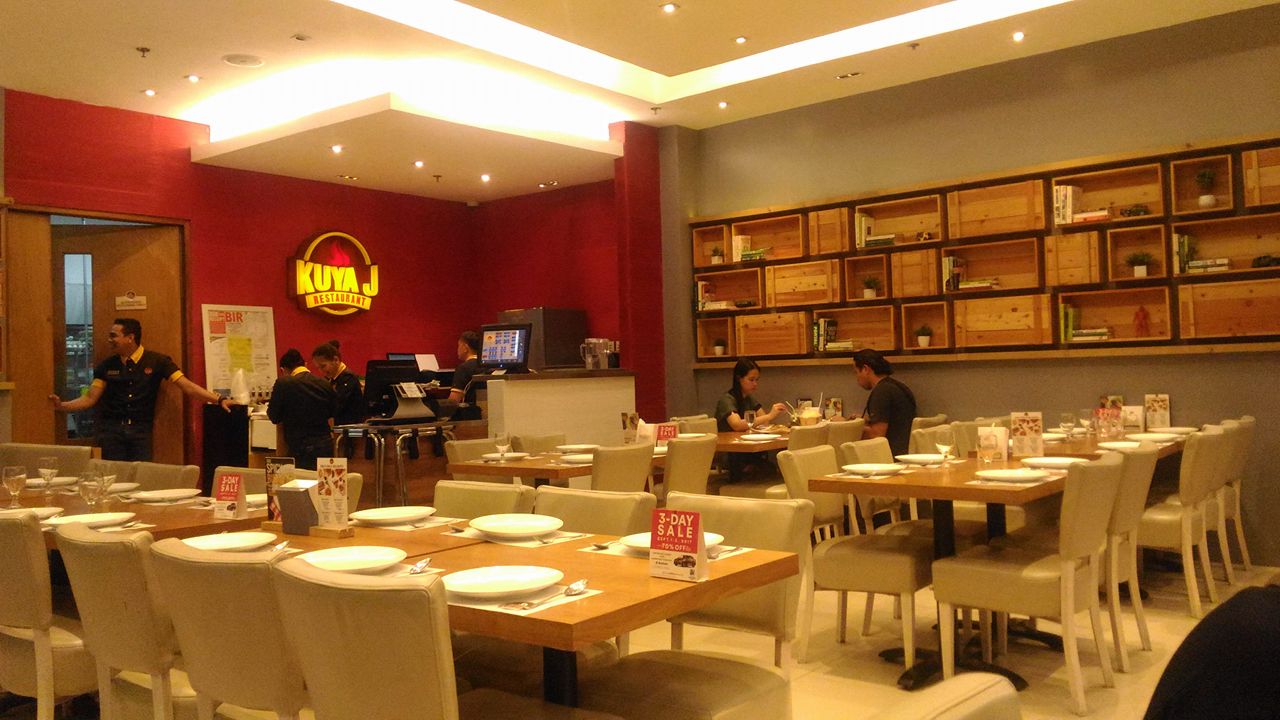 More rice, more visits, maybe…
We ended up asking for another platter of rice because the boys just had to eat some more.
We left full. Our bill was a little past a thousand bucks. But I wasn't sure if we were able to maximize what we spent. For me, the chicken was a bit pricey for the serving. It didn't look like half of a chicken to me, but half of a spring one.
Maybe next time, Jay and I would come back and try a different combination. After all, it's our first time to try it and I felt that the combination of food we ordered wasn't enough.
Maybe next time, we can get their Ampalaya con carne. It looked so good!
All in all, the experience was above average (it's the crispy pata). The staff seemed nice and the atmosphere was pleasant. It's definitely a family restaurant.
*Disclaimer: This is not a sponsored post.