5 Online Shops and Services that Make Motherhood a Lot Easier
I distrusted online services. I'm one of those that took a while to warm up to them, especially to those that require you to input your credit card or bank details. Thankfully, geniuses have come up with brilliant solutions to my concerns with services like Paypal, VISA payment cards and C.O.D. (Cash on Delivery) options. And I'm so glad they did because my life as a mom of three boys became so much more easier.
What I'm saying is that there are now stuff that I can do more conveniently, which I welcome especially because we don't have household help and my husband's not always available to accompany us. When you alone have to be responsible for the safety of three young kids all the time, options are very much welcome.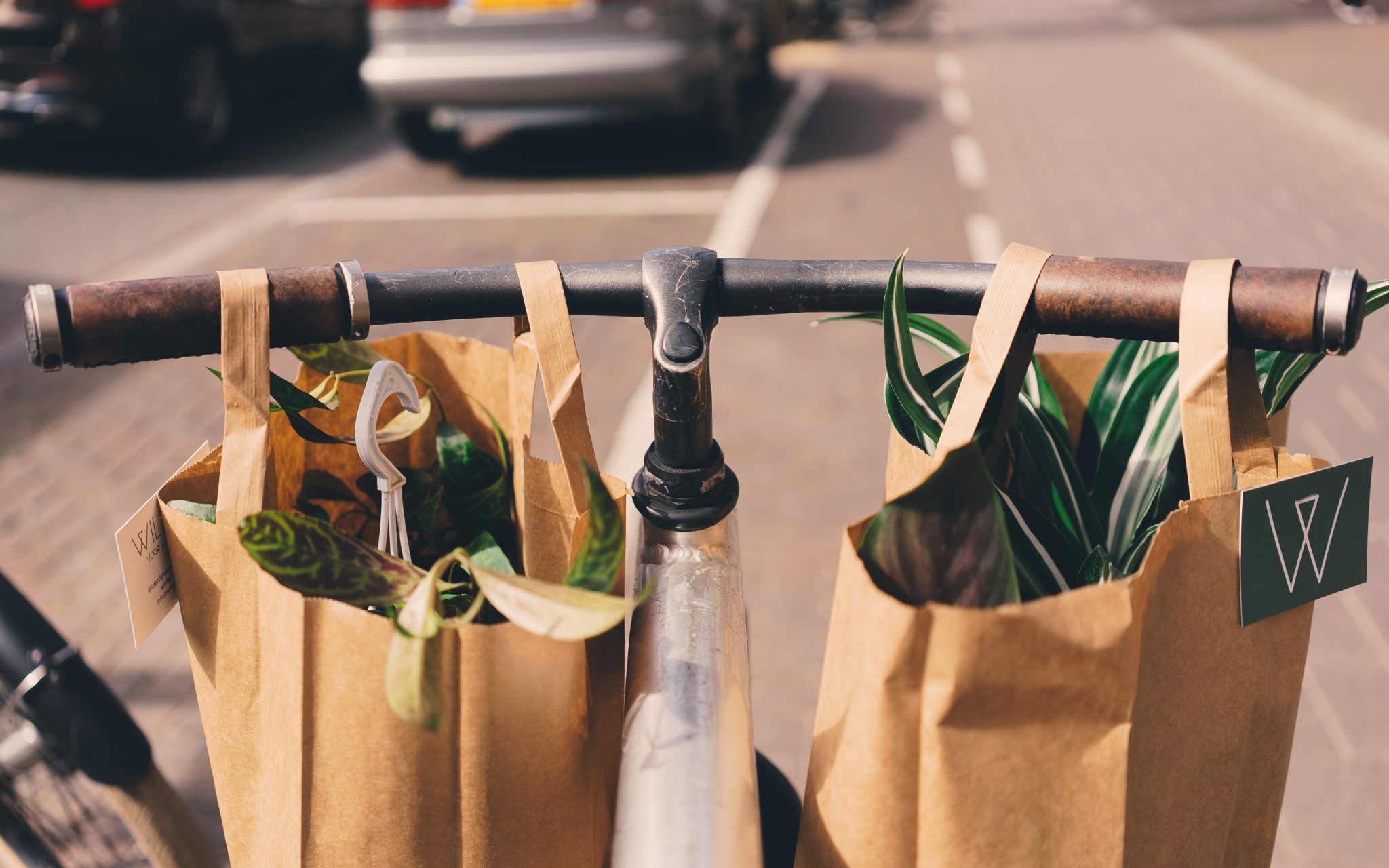 So here are my top five online shops and services :
1. Honestbee.ph for groceries and food deliveries
I discovered online grocery shopping just last year. I was actually loyal to another service called Harvest Fresh, but they closed, forcing me to find other alternatives. I tried Market Fresh, too, and I can vouch for the quality of their service, but the minimum quantity per order is usually a kilo which was a bit impractical for us. I have no use for 1K of eggplant!
That's how I found Honestbee.ph.
I've been using Honest Bee for a couple of months now and delivery,  so far, has always been on time, which is something I can't say about the other food services we tried.
I also love that when you do groceries, you do groceries at Robinson's because they carry many of the items I don't find in other online services, like Human Nature and San Remo pasta sauces in jars. Take note – you buy them at the same price you buy them when you go to the supermarket physically.
And when your groceries arrive at your doorstep, they are packed neatly and properly in biodegradable bags, and placed inside eco-bags. Gives you the impression that your food items were properly handled.
Delivery is free once you reach the minimum of Php 1,500 in your grocery shopping, but you do have to pay for concierge fee.  I'm not sure if it's the same for all locations, but for me, it's always just Php 99. You can pay using your cards or you can opt for Cash on Delivery.
Honest Bee also services for other shops like restaurants and specialty stores, which is another reason why I love it. I'm not limited to fast food when I don't have time to cook, I can order from restaurants like 7101 Culture+Cuisine whose KKK (Krispy Kare Kare) we love so much, Black Paella or other types of Paellas from Rico Rico, choose from Morganfield's menu or even buy cakes and desserts from Sugar House or my favorite, Mrs. Fields.
Plus, if you recommend to a friend and she uses your link, YOU BOTH GET a coupon of Php 500 OFF that you can use on your next purchase. LOVE LOVE LOVE!!!
You want one? CLICK HERE.
2. Uber for traveling around the metro with my kiddos
I used to be unable to go anywhere without my husband because it didn't feel very safe for me with three young kids in tow. Then I was able to figure out how to walk with them to the nearby malls and parks. It's one of the perks of living within BGC area, everything you need is within walking distance.
Eventually, I was able to muster all my courage to take the PUV with them to EDSA so we can walk through the malls of Makati to get to The Learning Library where they attended Filipino classes for a couple of months. But it was hot, dirty and stressful at times, most particularly when we had to weave through crowds and cross roads.
Uber, however, brought our daily commute to a whole new level. I was able to take them to events and activities in many other locations like Pasig or areas in the South and all around the metro without worrying too much about our safety, which is something I cannot say about regular cabs that you hail at random.
The four of us (me and 3 kids) can now visit friends who live outside BGC areas any time and even without my husband, Jay, because of Uber. It has also been a lifesaver when we go home late.
Grab is good, too, but booking has been very hard since Uber's suspension. I really hope that everything completely gets resolved and Uber returns because life is now so much harder for me without them.
I found this video on Facebook that shares my sentiment over Uber suspension:
3. Grab Lite for rush pick-ups and deliveries
When it comes to deliveries and pick-up, I find Grab lite so reliable. I book Xend a lot, but when it's rush pick-up or rush sending, I go for Grab lite.
For example, my mom cooked seafood for us but we didn't have the time to go to the South to pick it up, so I booked Grab Lite to get them from my mom and bring them to me.
Once, I even sent some documents I needed to sign to my lawyer. It's really that convenient.
Friends also send me stuff I order through them using Grab Lite and my items always arrive quickly and in good condition.
Here's the thing, if you're sending or picking up food, make sure that nothing will spill. And keep your package small because they usually just have small compartments in their motorcycles.
For big packages like boxes of clothes or canned goods, maybe book a car service. I've done that once and it went well for me.
4. Xend for delivering items to friends
Tiny living, which is what we do, means letting go of many things you can live without regularly. Sometimes we give them away, sometimes we sell them in Facebook groups. I use Xend all the time because they have not failed me yet.
I tried another pick up and delivery service but no one showed up, not even when their customer service promised to send someone the next day after I inquired about it.
Xend always picks up when I schedule through their website and deliver the books or whatever to my recipients. Beats going to the mall and falling in line just to do this.
5. Lazada for home shopping
My experience with Lazada is love-hate, haha! We have a lot of items here that we got through the site, like our flat-screen TV and our storage couches, so generally, I'm happy with them.
I would just warn you to take caution when you purchase anything electronic because returning items for replacement can be quite a hassle. I had to throw away an Php 800 worth diffuser because none of us had the time to go to LBC to send it back during the allotted period for return.
And be sure to read the description AND THE REVIEWS. If there are no reviews, best to check other options. I got a grill that didn't look anything like the picture. Returned it twice but got the same thing back. It's functioning alright though,  so I no longer bothered to return it and used it instead.
But like I said, I'm generally happy shopping in Lazada because I don't have to go to the mall and line up at the cashier for items I can wait to be delivered to me.
There's Cash on Delivery (COD) now, too, in case you haven't tried it yet!
Use technology for convenience!
Technology makes my life better, really.  You can actually save yourself money, time and energy if you don't go out and just accomplish your shopping at home.
Even so…what's a few pesos to add for a ride if it means your kids can be safer?
Or if it means you can spend more time with your kids on your free days instead of including grocery shopping in your itinerary of the day?
Or that you can stay home when it's raining and just wait for food to arrive at your doorstep, right?
Right!