I first tasted Scotch Eggs when my friend from downstairs, Edz, the woman who taught me how to make Chicken Fajitas, brought it over for dinner with me and the kids. Our husbands were both out of town on a kids ministry event and since we live in the same apartment building, we decided to have dinners together during the time our husbands were away.
I learned later on that Scotch Eggs are common in the UK. You can find them being sold in corner shops and supermarkets, much like how you see Kwek Kwek at the mall food court.  They're considered "picnic" food and are served with a variety of sauce options – from ranch, to mustard sauces and hot sauces, and even gravy.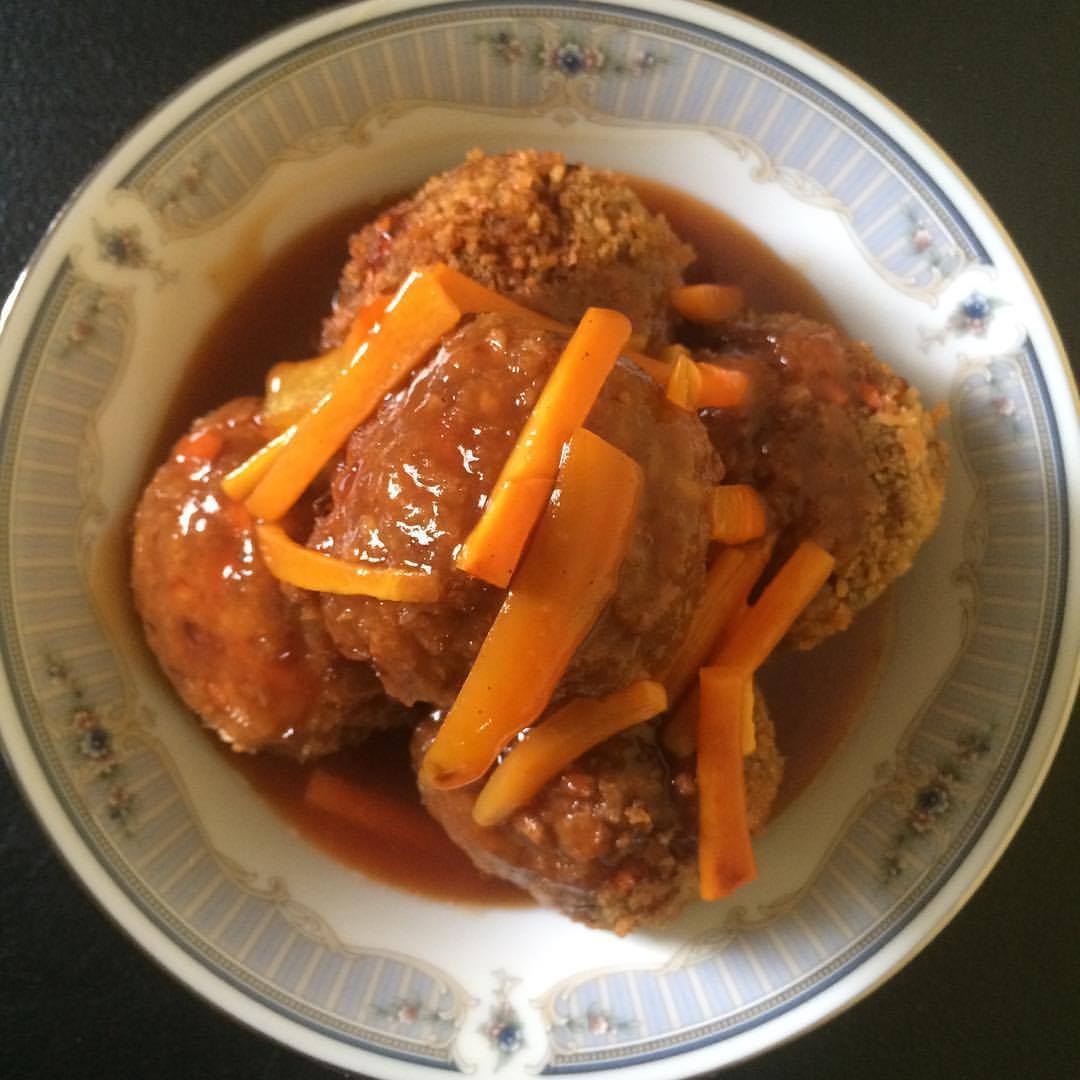 I Love Cooking on Facebook
The Scotch Eggs recipe I'm sharing with you was shared by Marjie B. Bacarisas of the I Love Cooking community on Facebook.
I love that community! People share photos and recipes of their food, and they don't even have to be sophisticated shots or recipes. It's just a bunch of Filipinos who love to cook and share what they serve on their table.
I think I did the recipe justice, so I thought of sharing. You know me, I love trying out new recipes and talking about them here. So here you go:
Scotch Eggs Recipe
Ingredients:
4-5 Medium Hard boiled eggs
Meat mixture:
3/4 K Ground pork
1 pc Big Carrot
1 pc Onion
1/4 C Cornstarch
1 Egg
Black pepper (to taste)
Salt (to taste)
Coating:
1 Egg
Flour
Bread crumbs
Coconut Oil (for deep frying. You can actually use any oil, but I strongly recommend Coconut Oil for health reasons)
Sweet and Sour Sauce
1 can Pineapple juice (solo)
1/2 C Tomato sauce
1 Tbsp Soy sauce
7 Tbsp Sugar
2 Tbsp Vinegar
2 Tbsp. Cornstarch
1 C Water
Black pepper
Carrots (sliced thinly)
Small red Bell pepper (sliced long and thin)
How to cook Scotch Eggs:
1. Put together all the ingredients for the meat mixture. Set aside.
2. Melt the cornstarch in little water, then mix in flour and egg.
3. Put together the meat mixture and the cornstarch mixture.
4. Get a fistful of the blended mixture and flatten it in the palm of your hand.
5. Place a hard boiled egg in the middle and wrap the blended mixture around it. Follow the same procedure for all hard boiled eggs.
6. Roll each of the meat-wrapped eggs on bread crumbs before deep-frying.
How to make the Sweet & Sour sauce:
1. Mix together all ingredients in a bowl.
2. Heat over low fire while stirring consistently.
3. It's ready once it thickens slightly.
4. Pour over the cooked Scotch Eggs.
Serve with buttered vegetables and/or rice.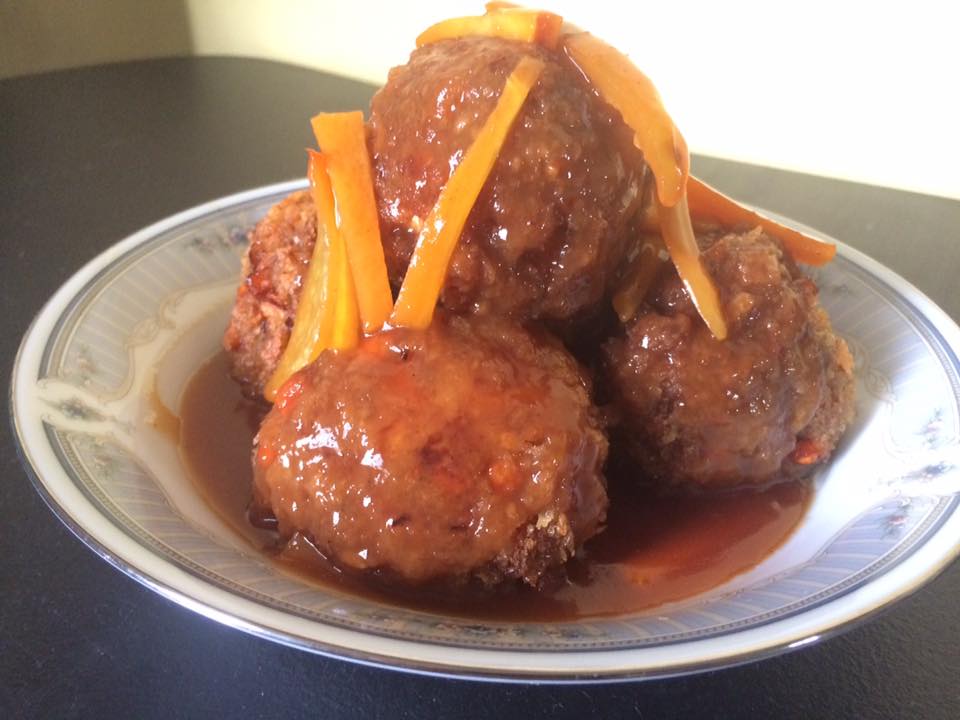 I just realized that it's been a while since I've shared a new recipe on the blog, and I remembered this time.
I hope you enjoy your Scotch Eggs. You know the drill – if you try the recipe out and post it on Facebook or Instagram, don't forget to tag @fullyhousewifed so I can also admire your food porn. Enjoy!